About a week and a half ago, a strange video emerged of what appeared to be some sort of Ford Mustang Mach-E prototype ripping off donuts at the North Carolina Center for Automotive Research proving grounds. That particular vehicle was missing large portions of its bodywork, which revealed a host of interesting details. It also sounded like extremely unique, emitting a high-pitched screaming noise while shredding its tires around the test track. Many wondered if this was some sort of Mach-E RTR or Ken Block creation.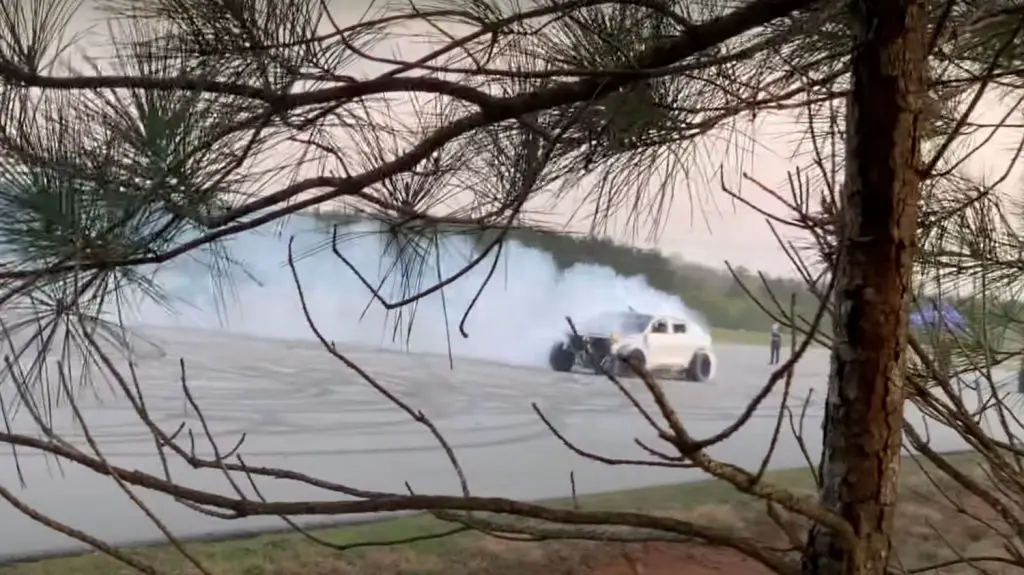 At the time, we assumed that this video was staged for a variety of reasons. And now it appears that we might have been right, because Ford Europe just released a short teaser video that's equally strange. The caption doesn't really give us many clues, simply reading "Announced tomorrow, a one-of-a-kind prototype…"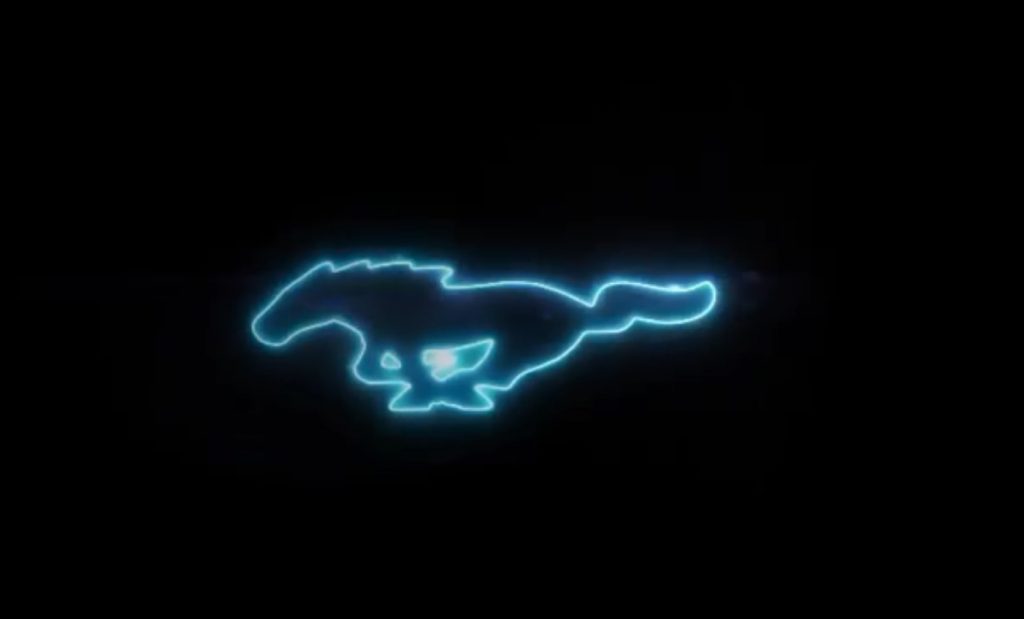 The footage itself just shows a stretch of tarmac covered in tire marks, which certainly links it to that "spy" video. In the background, however, we can clearly hear the same futuristic screaming noises from that video, along with the sounds of an internal combustion mixed in, presumably to add a little confusion to the mix. At the end of the video, we see the Mach-E pony badge, plus the ominous date of 7/21.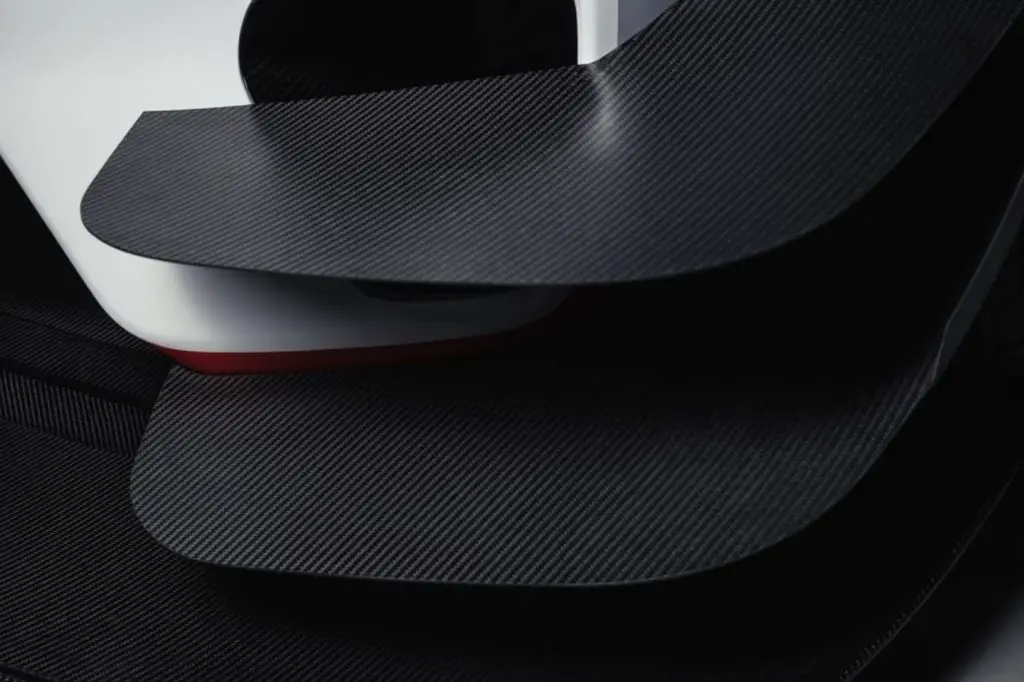 Funny thing is, RTR has shared the same video, along with two teaser pictures for a vehicle it's set to reveal on July 21st. So we know that this vehicle is some sort of Ford Mustang, we just don't know exactly what kind of Mustang. The first teaser pic further muddies this fact, as it only shows two large carbon fiber front splitters with a white bumper in the background.
But the second, most recent teaser pic is a pretty good indication of what to expect. That photo shows a large carbon fiber rear wing mounted on top of what appears to be the rear decklid of an SUV or crossover. It's a pretty good indication that we'll be seeing a Mach-E RTR tomorrow, especially since the vehicle from the spy video was also white.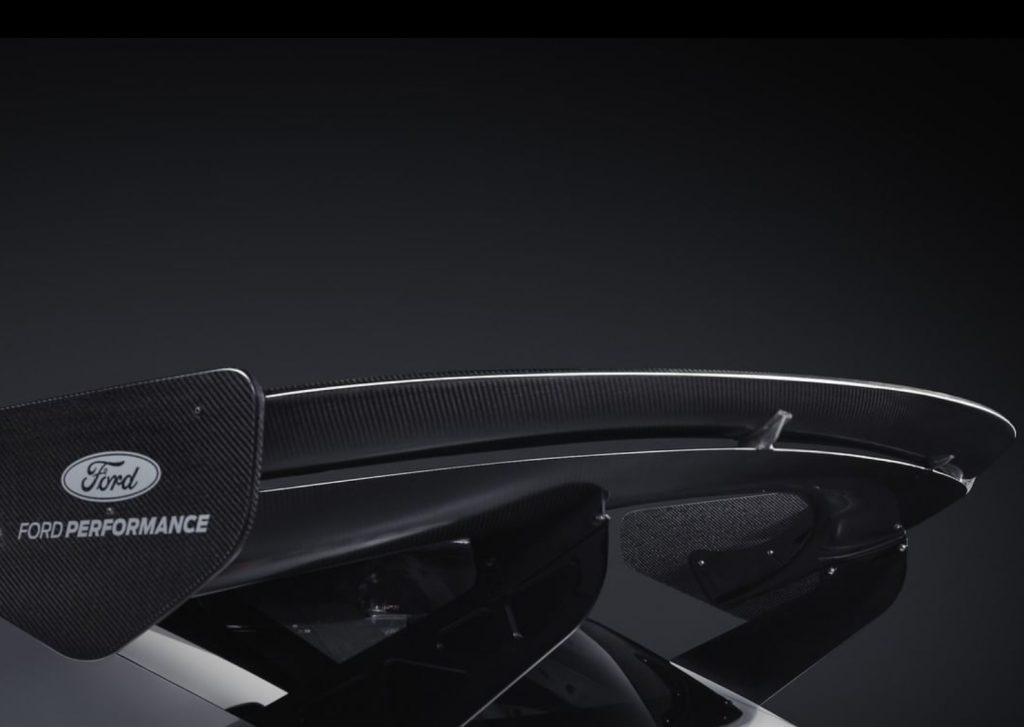 We'll know for sure if we're correct in our assumptions soon, but for now, it certainly looks like Ford and RTR have been cooking up something extra cool that might even make hardcore Mustang fans like the Mach-E, or at least maybe just a little bit more.
Announced tomorrow, a one-of-a-kind prototype… pic.twitter.com/e2pJkYmzE4

— Ford Europe (@FordEu) July 20, 2020

We'll be keeping an eye out for this wild new prototype tomorrow and will report back when we have more, so be sure to subscribe to Ford Authority for more Ford Mustang news, Mustang Mach-E news, and 24/7 Ford news coverage.