Ford Motor Company has filed to trademark "Centrucks" with the European Union Intellectual Property Service (EUIPO), Ford Authority has discovered.
Filed on June 30th, 2020 and assigned serial number 018264227, the application lists a significant amount of goods and services categories for which the mark intends to be used:
Computer hardware and software to monitor and log the location and movement of a vehicle; electronic vehicle tracking system to log, map, monitor and manage vehicle and operator location, movement, and productivity; vehicle position and movement tracking devices that utilize global positioning systems; vehicle telematics and engine data monitoring devices that connect to a vehicle's diagnostic system to detect and record vehicle speed, engine RPMs, oil pressure, seatbelt use, time spent idling, fuel levels, ignition timeouts, airbag operation, excessive braking, engine oil temperature, headlights, warning lights, parking brake data, cruise control data, transmission fluid levels and the number of times a driver places a vehicle in reverse; driver monitoring and feedback devices comprised of electronic sensors, memory, storage, and alarms, to detect and record driver and passenger activity; vehicle diagnostic apparatus.
Vehicles.
Fleet management services in the nature of tracking of fleet vehicles; Sale of electronic vehicle tracking systems; Sale of vehicle telematics monitoring devices; Sale of drive monitoring and feedback devices; Data analysis in the field of transportation, vehicle diagnostic information and vehicle servicing; Electronic data collection in the fields of transportation, vehicle diagnostic information and vehicle servicing; Inventory management in the field of spare parts for vehicles.
Repair and maintenance of vehicles; Fleet management services in the nature of maintenance of fleet vehicles.
Monitoring and tracking services relating to the location and status of vehicles.
Vehicle diagnostic services; Design of computer programs and software for monitoring and logging vehicle telematics and for diagnosing vehicle data; Troubleshooting in the nature of diagnosing software or hardware problems for motor vehicles.
Vehicle and driving telematic services in the nature of providing information concerning vehicle diagnostics, tracking, repair, maintenance and safety; Vehicle fleet monitoring services for vehicle diagnostics, tracking, repair.
The application has yet to be filed in any other intellectual property offices outside of the European Union.
The Ford Authority Take
In June, Ford Commercial Solutions officially launched Ford Telematics, a web-based software platform and subscription service designed to help commercial vehicle customers better manage and optimize the efficiency of their fleets. The service enables commercial vehicle customers to monitor their fleets with GPS tracking and geofencing, get live vehicle health alerts to plan and limit downtime, set reminders for vehicle service, analyze driver behavior, and help manage fuel usage to potentially reduce costs.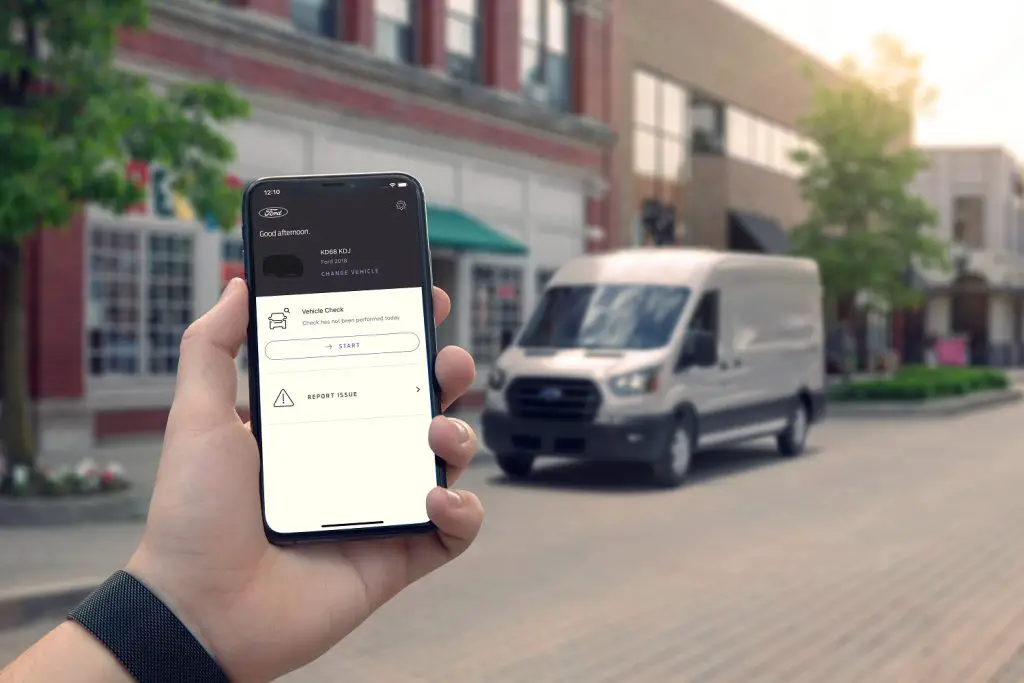 The Centrucks filing seems to foreshadow an addition or extension to the Ford Telematics service, potentially for Europe. Alternatively, the Ford trademark for Centrucks could also end up as some sort of an extension to Ford Telematics service.
We'll follow this one, and report back as soon as we know more. Until then, we invite you to subscribe to Ford Authority for the latest Ford trademark news, Ford business news, and ongoing Ford news coverage.