Automotive manufacturers have utilized robots in production plants for many years now. But the latest Ford robots currently in use at the automaker's Van Dyke Transmission Plant are a bit different than those giant arms placing and welding panels. These 70 pound four-legged dog-like robots can sit, shake hands, and roll over, but they're also capable of performing 360 degree camera scans, handling 30 degree grades, and climbing stairs for hours at a time.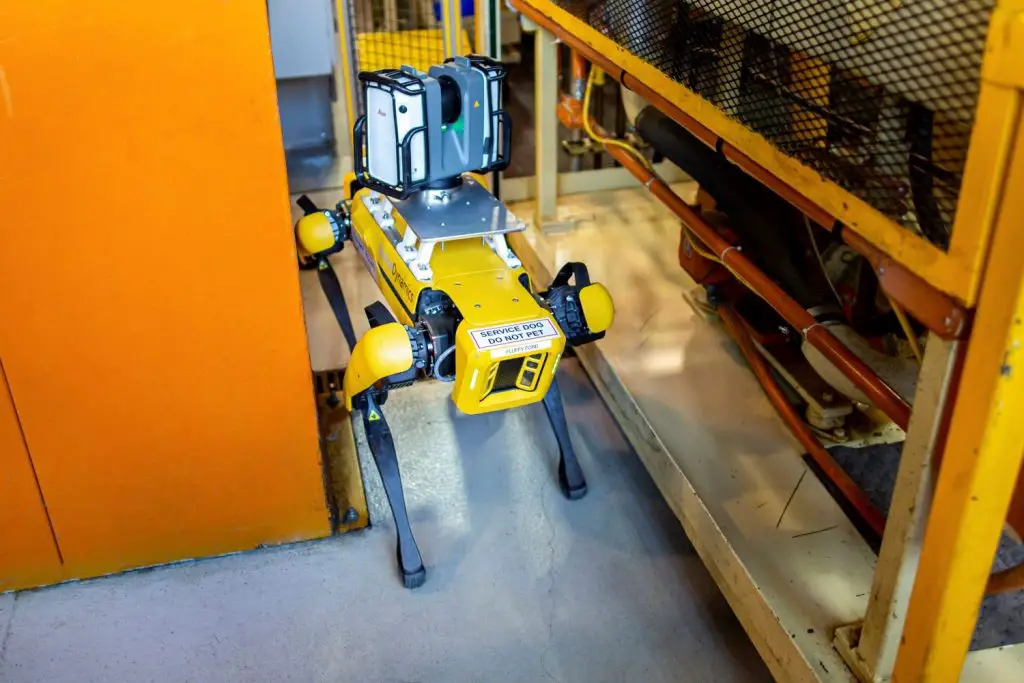 These new Ford robots are actually part of a manufacturing pilot program designed to save time, reduce costs, and increase efficiency in the retooling process. Appropriately named Fluffy and Spot, the little machines are on lease from Boston Dynamics. They're equipped with five cameras, and are capable of traveling up to 3 mph on a battery for nearly two hours.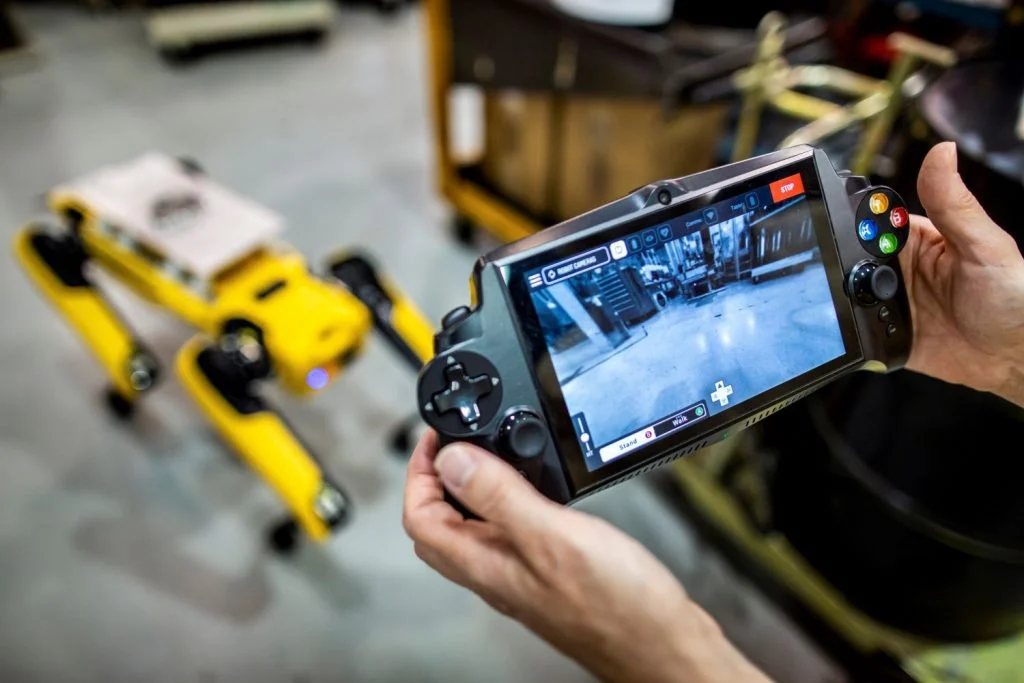 The main job these dog bots have been tasked with is to scan the plant floor and assist engineers in updating the original Computer Aided Design, which is utilized when Ford is getting ready to retool its plants.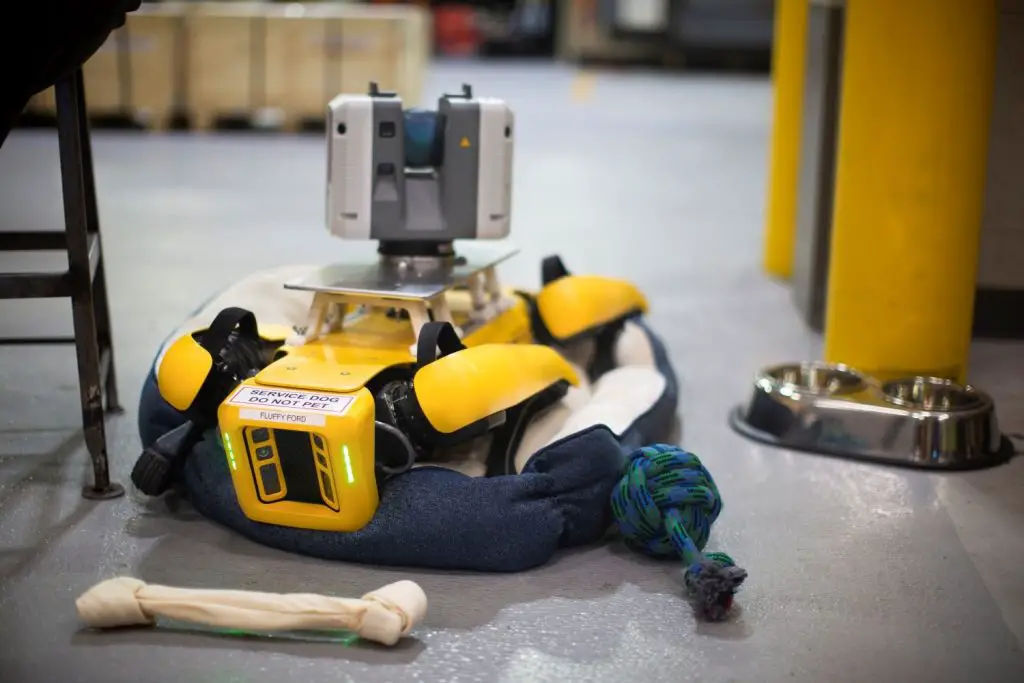 "We design and build the plant. After that, over the years, changes are made that rarely get documented," said Mark Goderis, Ford's digital engineering manager. "By having the robots scan our facility, we can see what it actually looks like now and build a new engineering model. That digital model is then used when we need to retool the plant for new products."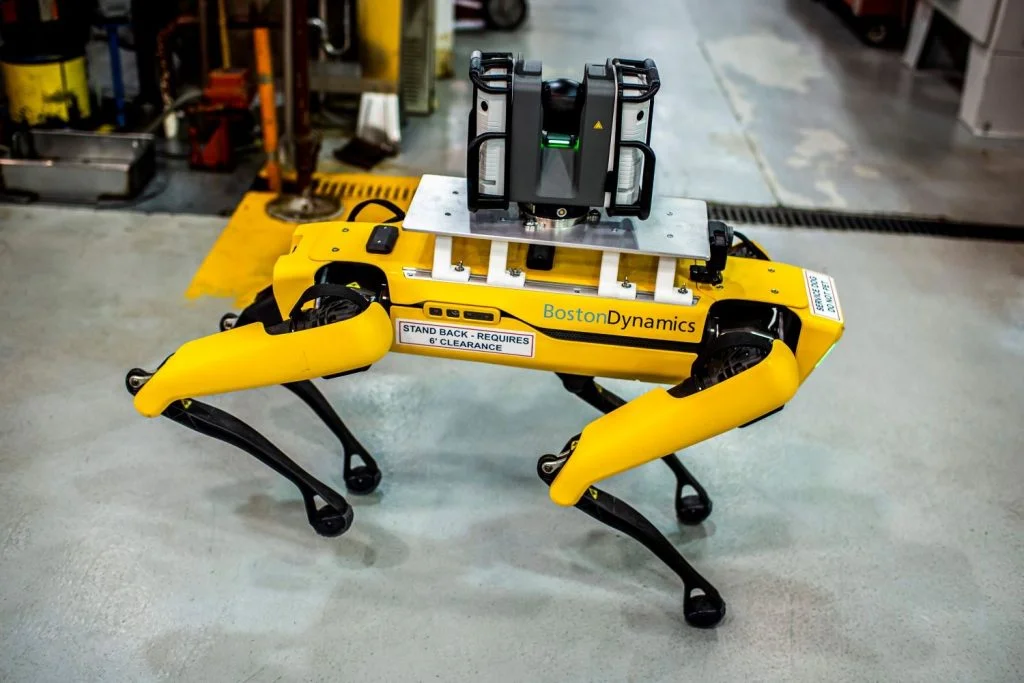 "We used to use a tripod, and we would walk around the facility stopping at different locations, each time standing around for five minutes waiting for the laser to scan," Goderis recalls. "Scanning one plant could take two weeks. With Fluffy's help, we are able to do it in half the time."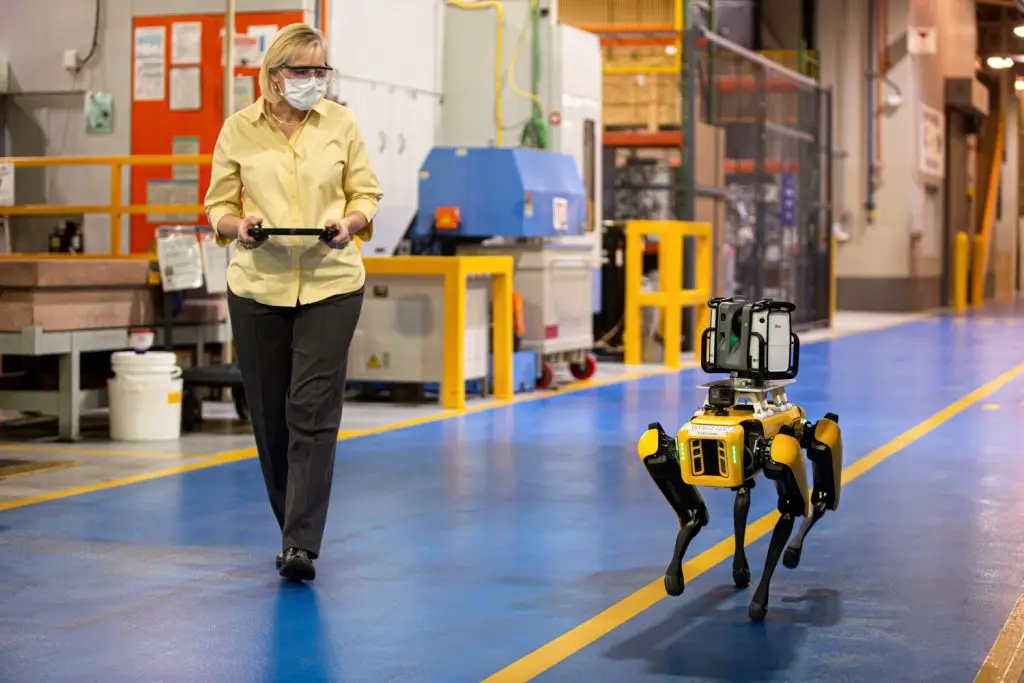 The old way wasn't just time consuming – it was also incredibly expensive, as it cost nearly $300,000 to scan one facility. Ford says that if this pilot robot program goes well, it could cost a mere fraction of that to complete the same job, and would also cut a significant amount of time out of the retooling process, which would ultimately get new vehicles to market sooner.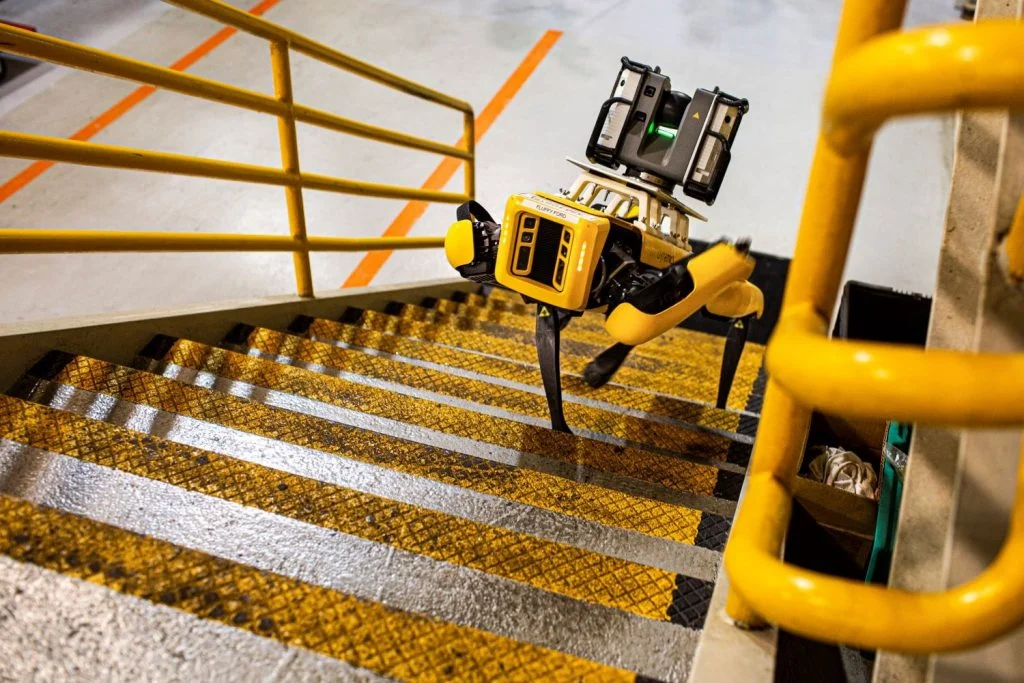 Eventually, the intent is to be able to operate the robots remotely, programming them for plant missions and receiving reports immediately from anywhere in the country. For now, the robots can be programmed to follow a specific path and can be operated from up to 50 meters away with an out-of-the-box tablet application.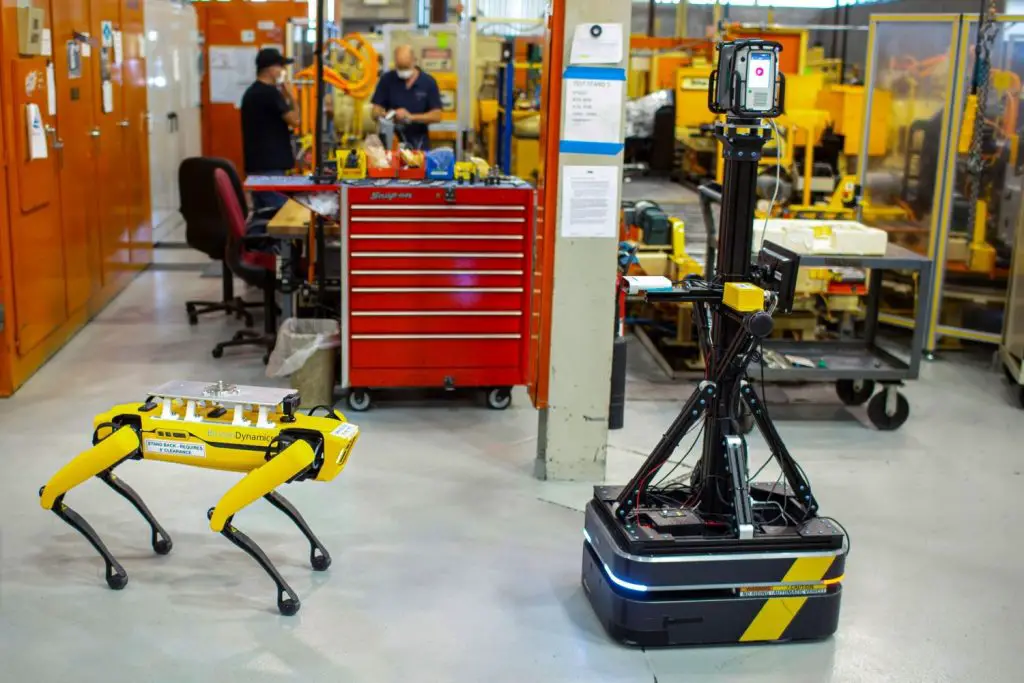 These new Ford robots are undoubtedly promising, not to mention likely very entertaining to watch as they navigate the plant. "Fluffy is an amazing manufacturing tool," said the robot's handler, Paula Wiebelhaus. "Yes, it's interesting and new, but Fluffy should really be valued for his work and tenacity. He can do so much more than dance and roll over. We want to push him to the limits in the manufacturing plant and see what value he has for the company."
We'll have more on this promising pilot program soon, so be sure and subscribe to Ford Authority for non-stop Ford news coverage.