It's not exactly a secret that the 2021 Ford Bronco is a direct competitor to the Jeep Wrangler, and easily its biggest threat to date. And Ford specifically designed the new Bronco not just to compete with the Wrangler, but to completely annihilate it in every conceivable way. So when it came time to select rubber for this rugged off-road utility, Ford simply couldn't have Bronco tires that say "Wrangler" on them.
And so, the automaker simply asked Goodyear to remove the Wrangler name from the outside of its popular line of tires, as Ford spokesman Sam Schembari explained to Motor 1. "[The Wrangler name] will be removed from the Goodyear's side wall on the outboard side," Schembari said. "Bronco Customers will not see it unless their tires are off the vehicle and the inboard side is visible."
That means yes, the Wrangler name will still be printed on the inside of the Bronco tires. According to Schembari, this is because Wrangler is "still part of [Goodyear's] aftermarket branding." What's particularly interesting about this little detail to us is the fact that right now, Ford isn't even calling these tires Wranglers. In the official Bronco specifications sheet, it refers to them as Goodyear "Territory" tires. However, the press photos released thus far clearly show Goodyear Wrangler tires installed on various Broncos.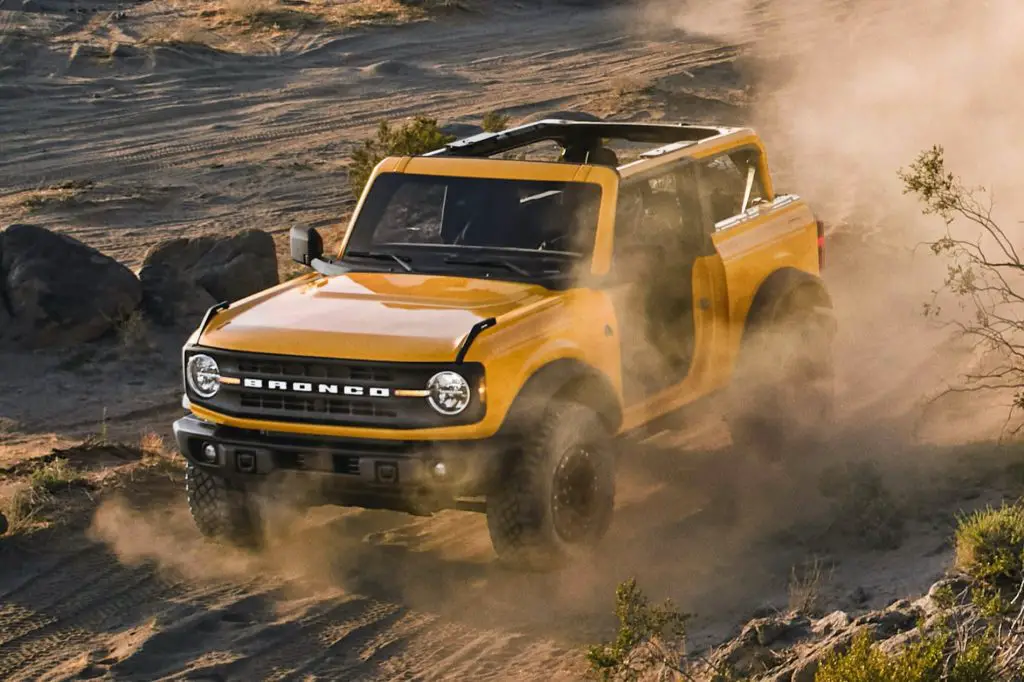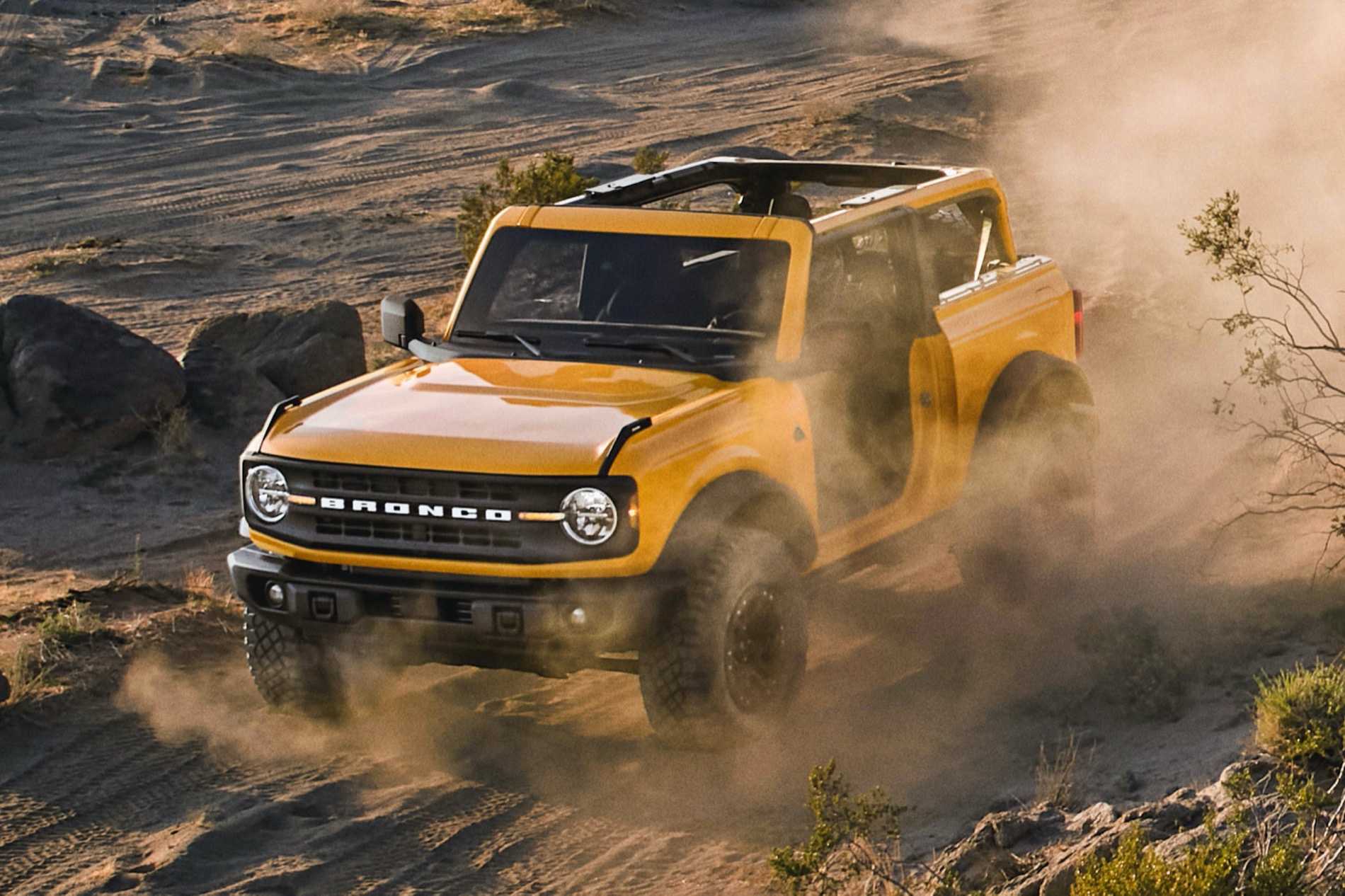 These Goodyear Wranglers that aren't Wranglers and perhaps Territory and/or Wrangler tires will be available on the Bronco Badlands, Wildtrak, First Edition, and other Bronco models equipped with the Sasquatch package in either a 33 inch 285/70R17 size as an option for the Badlands, or in a standard 35 inch 315/70R17 size for the Wildtrak, First Edition, and Sasquatch Broncos.
For those that simply can't stand the idea of Wrangler being printed anywhere on their Bronco, there are other options, of course. The Base, Big Bend, and Outer Banks models come equipped with Bridgestone Dueler rubber, the Black Diamond with General Grabbers, and the Badlands with standard BFGoodrich K02 all-terrains.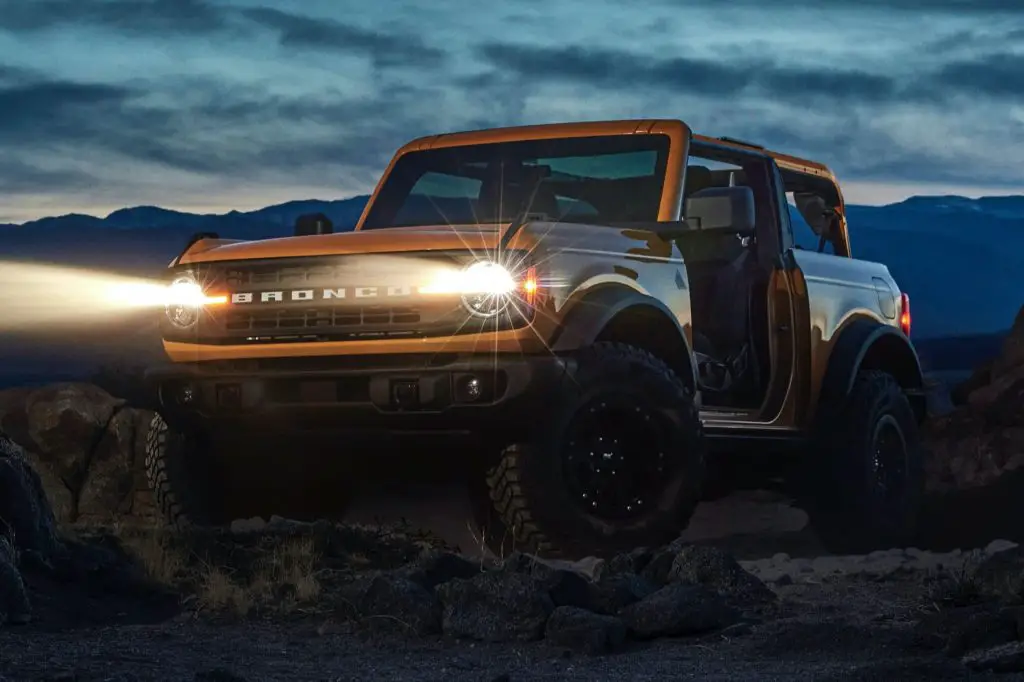 Why Ford didn't just stick with one manufacturer or go with BFGoodrich for all of its off-road trim levels and packages is a mystery, but we're sure there's a compelling reason behind the curious decision.
We'll have much more on the new Bronco in the coming days, so be sure to subscribe to Ford Authority for more Ford Bronco news and around-the-clock Ford news coverage.