The future all-electric truck market is shaping up rather quickly, with a host of makes and models set to launch over the next two years or so. The F-150 EV is coming in mid-2022, and it'll be joined by a number of competitors including the Lordstown Motors Endurance, Tesla Cybertruck, Rivian R1T, Nikola Badger, and perhaps its biggest threat – the GMC Hummer EV. But right now, it looks like Lordstown Motors might just beat them all to market, and today we caught our first glimpse at the Endurance interior.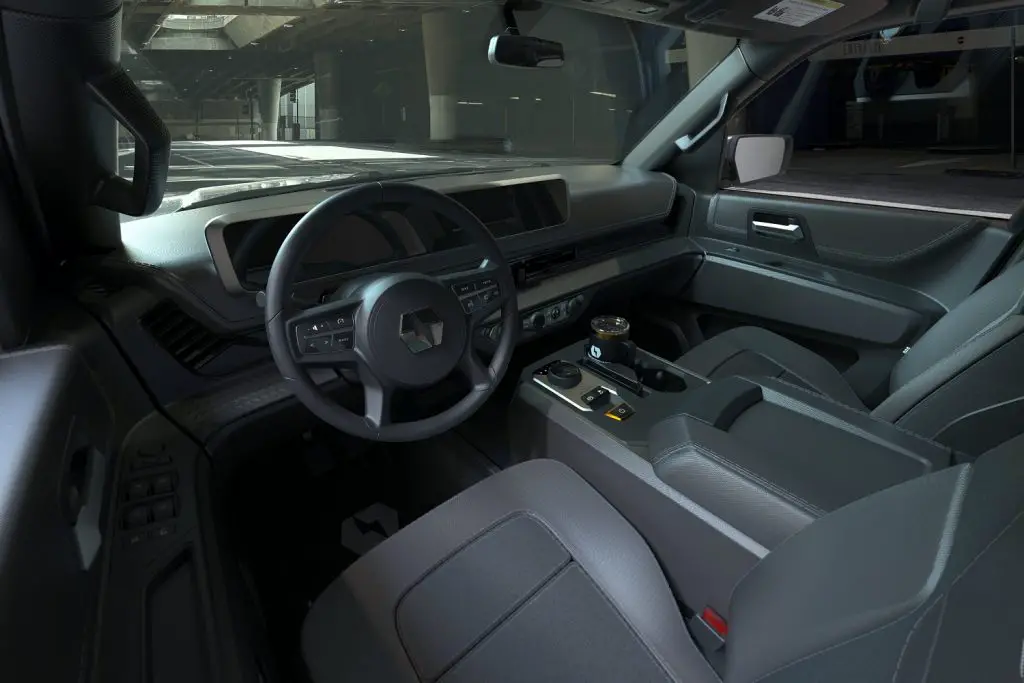 We didn't get to see the Endurance interior at the truck's official reveal a couple of weeks ago, but today, the automaker released its first production-intent renderings of the EV pickup's cabin. Unlike a lot of modern electric vehicles, the interior of the Endurance actually looks quite conventional, though it does have a large, oval-shaped digital screen that doubles as an instrument panel and infotainment screen.
Otherwise, there isn't much to note here. There are grab handles on the A-pillars to aid ingress and egress, along with flat dashboard. There are vents at both ends of the dash front as well as the center, which are placed above a nice-looking patterned trim piece. Below that lie the HVAC controls, and a dial shift knob surrounded by the parking brake and traction control buttons, along with a power button.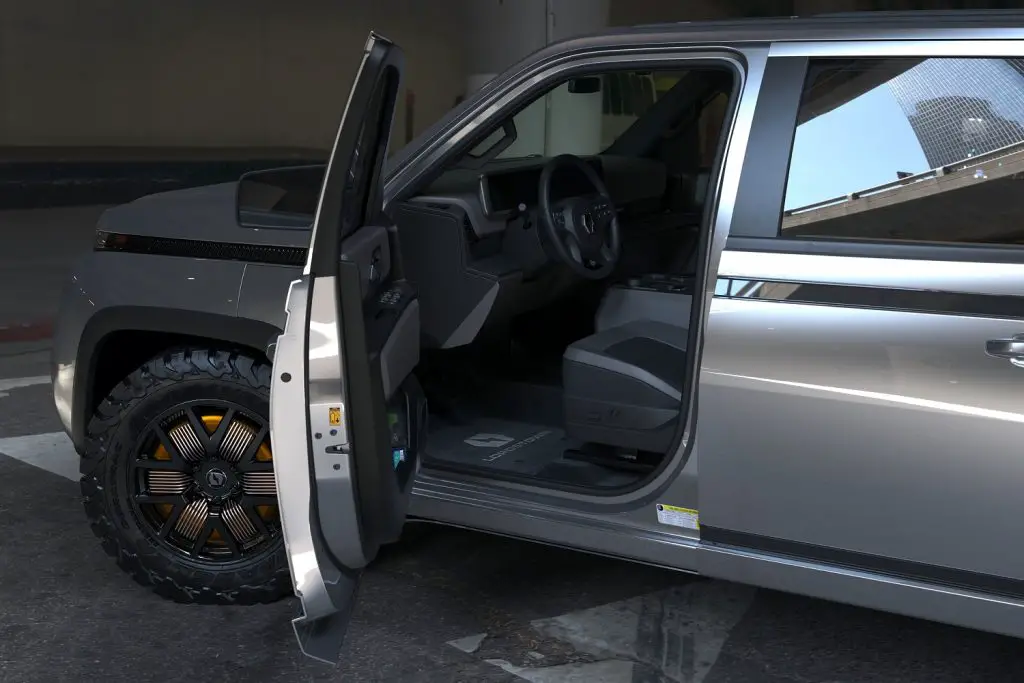 Everything else is pretty standard fare. There are a pair of cupholders in the console, along with an armrest. The steering wheel is an old fashioned four-spoke design, with controls for the audio system, instrument panel, voice commands, navigation, info, and phone. There's a Lordstown Motors emblem in the center of the horn pad, as well as on the floor mats.
Clearly, Lordstown wasn't trying to reinvent the wheel here. But the main selling point of its EV pickup is its purportedly low operating cost, which has led to the company exceeding its goal of 20,000 pre-orders for the 2021 model year.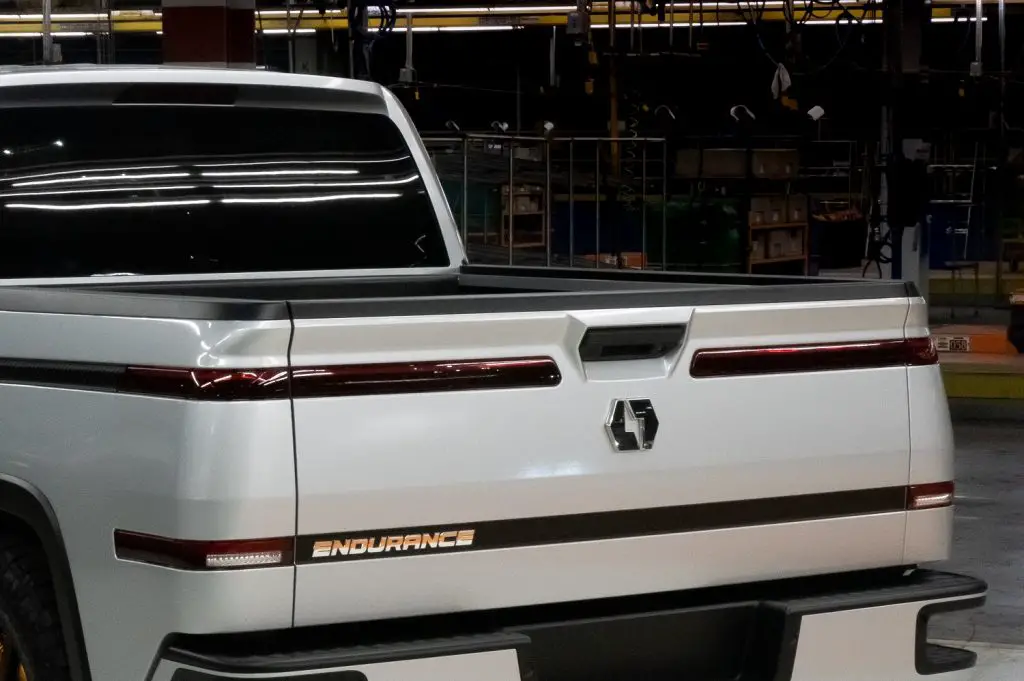 The Endurance will cost $52,500 before tax credits, and is scheduled to begin delivery to customers next summer.
We'll have much more on this and all of Ford's future competition soon, so be sure to subscribe to Ford Authority for 24/7 Ford news coverage.