Those who need to put together a fuel system capable of supporting massive power in a 1983-1997 Ford Mustang now have a great new option from Holley Performance – the Sniper Mustang fuel pump module (part number 12-347) that places a 525 LPH pump inside of a factory EFI tank.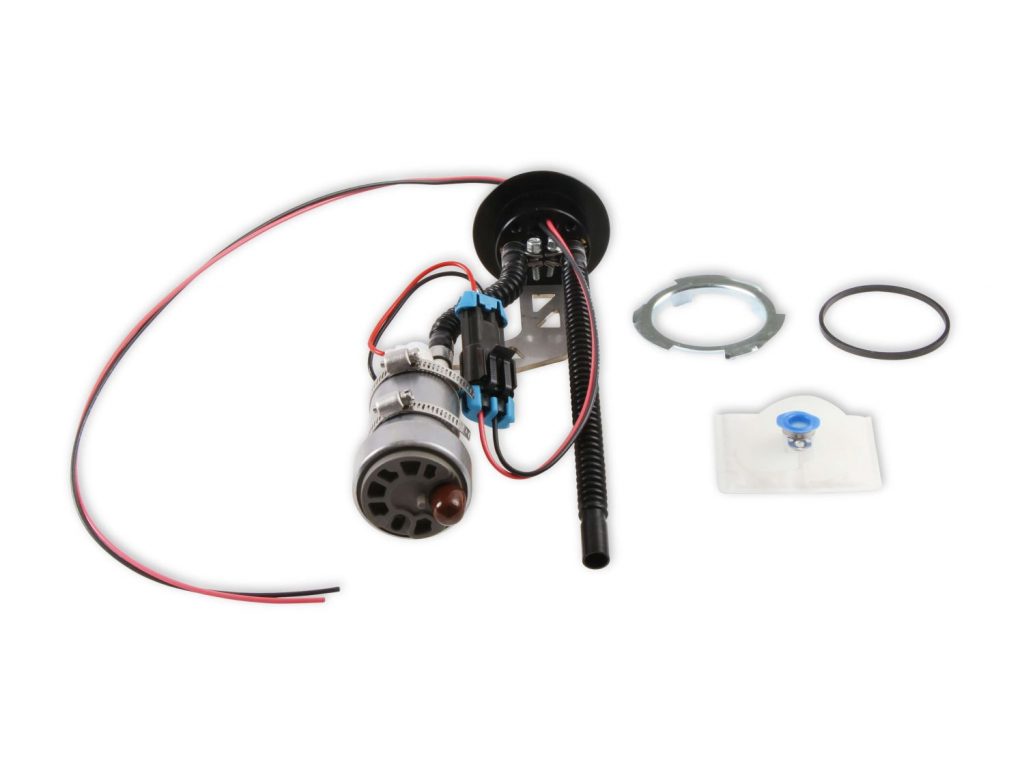 The direct-fit Mustang fuel pump module will drop into any 1983-1997 Ford Mustang fuel tank without modifications, and supports up to 1,200 horsepower in EFI applications and 1,450 horsepower in cars equipped with a carburetor (measured at 60 PSI at 13.5 volts / 16.9 AMP draw).
The new fuel pump module features 6 AN O-ring ports for feed and return lines to make plumbing connections easy, along with everything else needed to get the job done. The kit includes the assembled module, new filter sock, flange o-ring, and the tank lock ring, and is designed for use with gasoline or E85 fuels.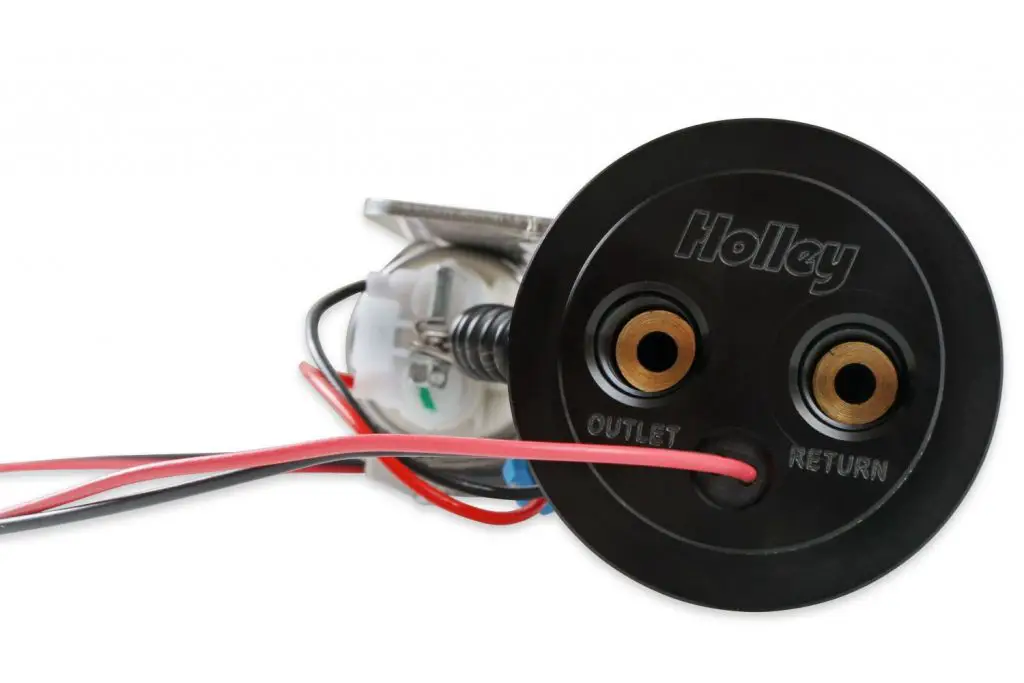 Both EFI and carbureted systems will need a bypass design regulator, and Holley recommends the 12-879 or 12-880 bypass regulators for these installations. Either can be used for both carbureted and EFI systems.
The 6061-T6 module flange has been anodized in a bright dip black finish that both looks great and will also protect it from undercar corrosion, so it should last a very long time. The fuel pump module comes with a limited 90 day warranty, as well as detailed installation instructions.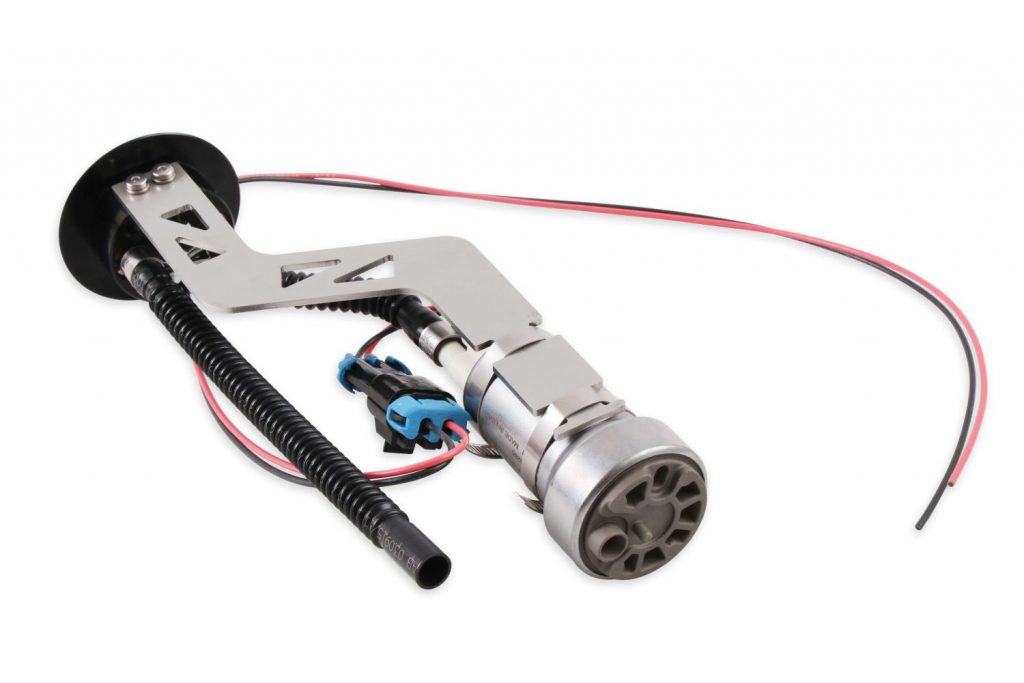 With a cost of just under $300, the Holley Sniper Mustang fuel pump module is a nice, economical way to retain a car's stock fuel tank yet provide more than enough fuel to support major power. And that's a solution that we're sure a lot of power-hungry Mustang owners will take advantage of.
We'll have more cool parts like this as they drop, so be sure to subscribe to Ford Authority for more Ford Mustang news and non-stop Ford news coverage.