Ford has spent years developing the 2021 Bronco for one specific purpose, and that is to dethrone the Jeep Wrangler as the world's top off-road focused SUV. And it hasn't exactly made this a secret, going so far as to address all of the complaints Jeep fans have about their rides, like the fact that there's nowhere to store the doors when they come off. However, Jeep has also taken the time to jab back in this friendly competition in recent days as well.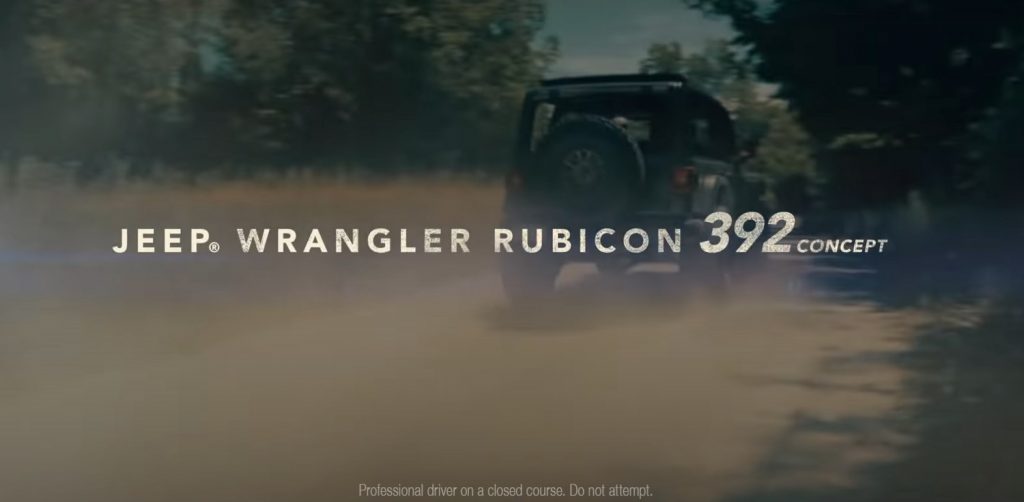 First, the automaker unveiled its Wrangler 392 Concept the morning of the Bronco's reveal. A V8-powered Jeep is something brand loyalists have clamored for for years now, so this was undoubtedly a well-timed unveiling for such a machine. And now, Jeep has released a short ad that doubles down on that "poking the bear" approach.
In the commercial, we hear the rumble of a revving V8, which catches the attention of a group of horses, or "broncos," we might say. The ad starts out very much like Ford's Bronco spot, which depicts horses running before the vehicle itself comes rolling on screen. But in this case, as the Wrangler 392 Concept comes roaring down the road, the horses get spooked and run off.
The commercial touts the fact that the concept has 450 horsepower (get it?), then ends with the Jeep logo and its "there's only one" tagline written beneath it. Even those not terribly familiar with the intricate nature of the automotive world are bound to get the multiple references here.
Personally, we're enjoying this little back-and-forth between Jeep and Ford right now, as it only helps rev up the renewed rivalry between the two. But if we were the former, we'd be a little worried about the arrival of that stampeding horse, which has its sights set on taking over the off-road fun vehicle segment for good.
We'll have much more on this impending rivalry soon, so be sure to subscribe to Ford Authority for more Ford Bronco news and around-the-clock Ford news coverage.