When Ford revealed its all-electric, seven-motor Mustang Mach-E 1400 prototype last week, it did so with an entertaining video depicting it going up against a host of Ford racing machines and famous drivers. And it was Vaughn Gittin Jr. behind the wheel of the electric animal of a crossover, which made sense, given the fact that it was Gittin Jr.'s company, RTR Vehicles, that partnered with Ford in its development.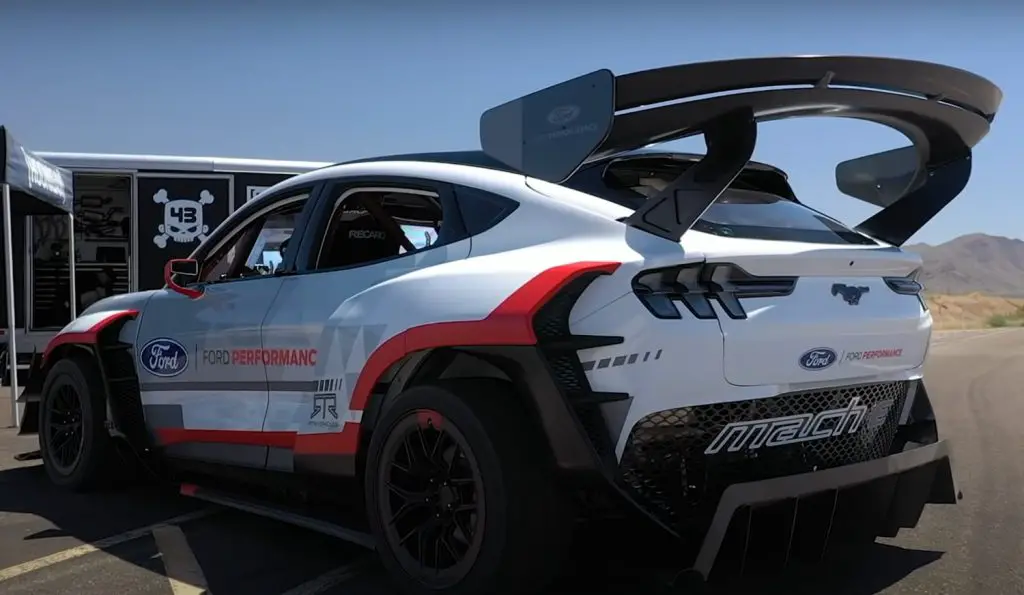 While we enjoyed watching the pro drifter annihilate the special Mach-E's tires, it also seemed like a match made in heaven for the king of hooning himself, Ken Block. And sure enough, just a couple of days later, Block got his chance to explore the 1400's limits in a very entertaining video filmed at Ford's Arizona proving grounds.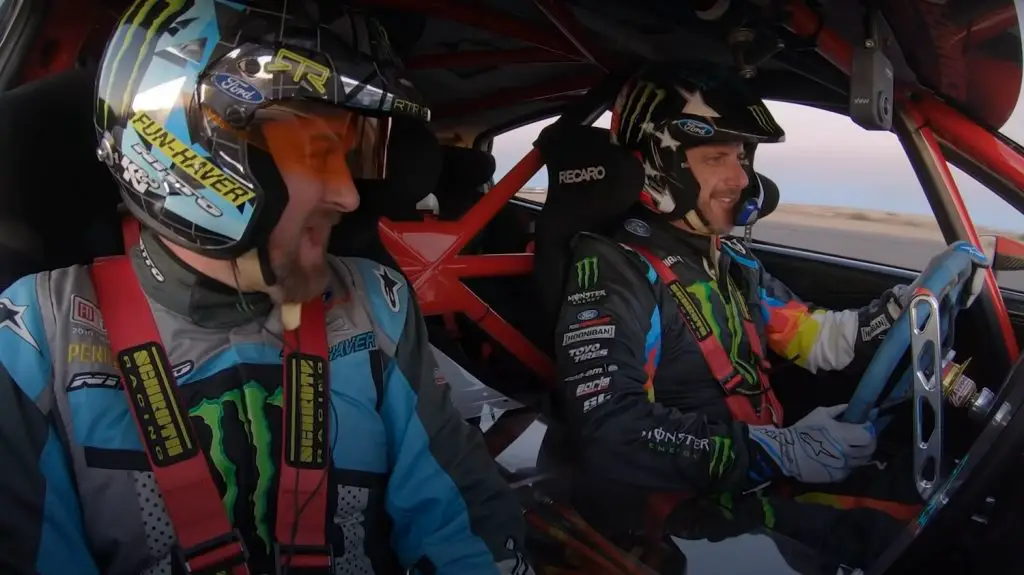 Block is quick to point out that he was present for Ford's Mach-E launch program last November, but The Blue Oval wouldn't let him cut loose in its new electric machine. At the time, the automaker only had three pre-production prototypes built, and simply didn't want to risk anything happening to them. Fair enough.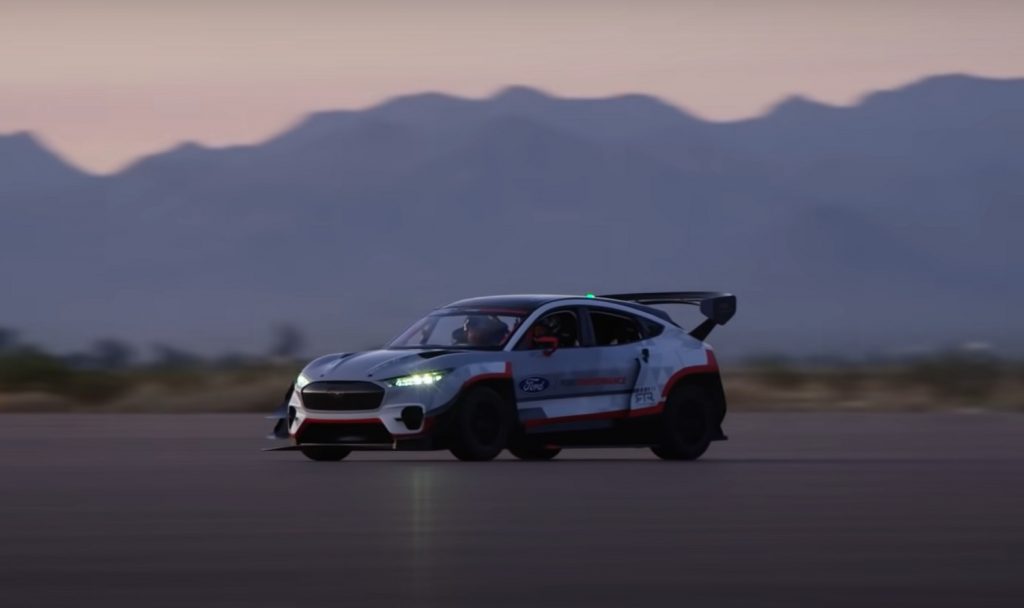 The Mach-E 1400, on the other hand, was specifically built to be shredded and pushed to its limits. The numbers are quite staggering as well – 1,400 horsepower, 1,500 pound-feet of torque, and more than 2,300 pounds of downforce at 160 miles-per-hour. It was built as a flexible platform for all sorts of motorsports series, with zero limitations in mind.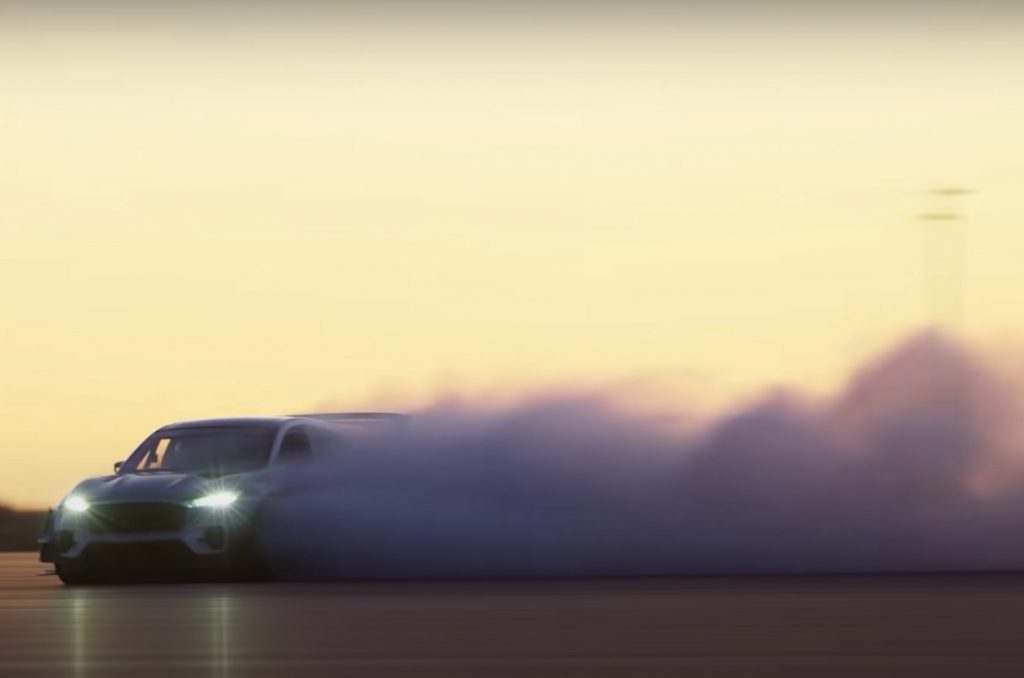 Somewhat surprisingly, Block has a bit of trouble getting used to special Mach-E, despite some instruction from Gittin Jr. After a short go in the crossover, the two hop in Block's Mustang Hoonicorn for a little more sideways action and some cool nighttime flame throwing. It's almost like watching the future and the present clash, in one seriously entertaining way.
We'll have more on Ford's wild electric prototype soon, so be sure to subscribe to Ford Authority for more Mustang Mach-E news and non-stop Ford news coverage.