Less than two weeks away from the official 2021 Bronco reveal, Ford is pouring on the teasers hot and heavy. First, it released a video that allowed us to listen to the Bronco's engine roaring across various off-road surfaces. Then, it showed off the entire front end of the new Ford Bronco in a montage of pictures on its Instagram page. And now, Ford's latest Bronco teaser shows us the utility's rear quarter section, along with a rather rugged looking wheel and tire combo.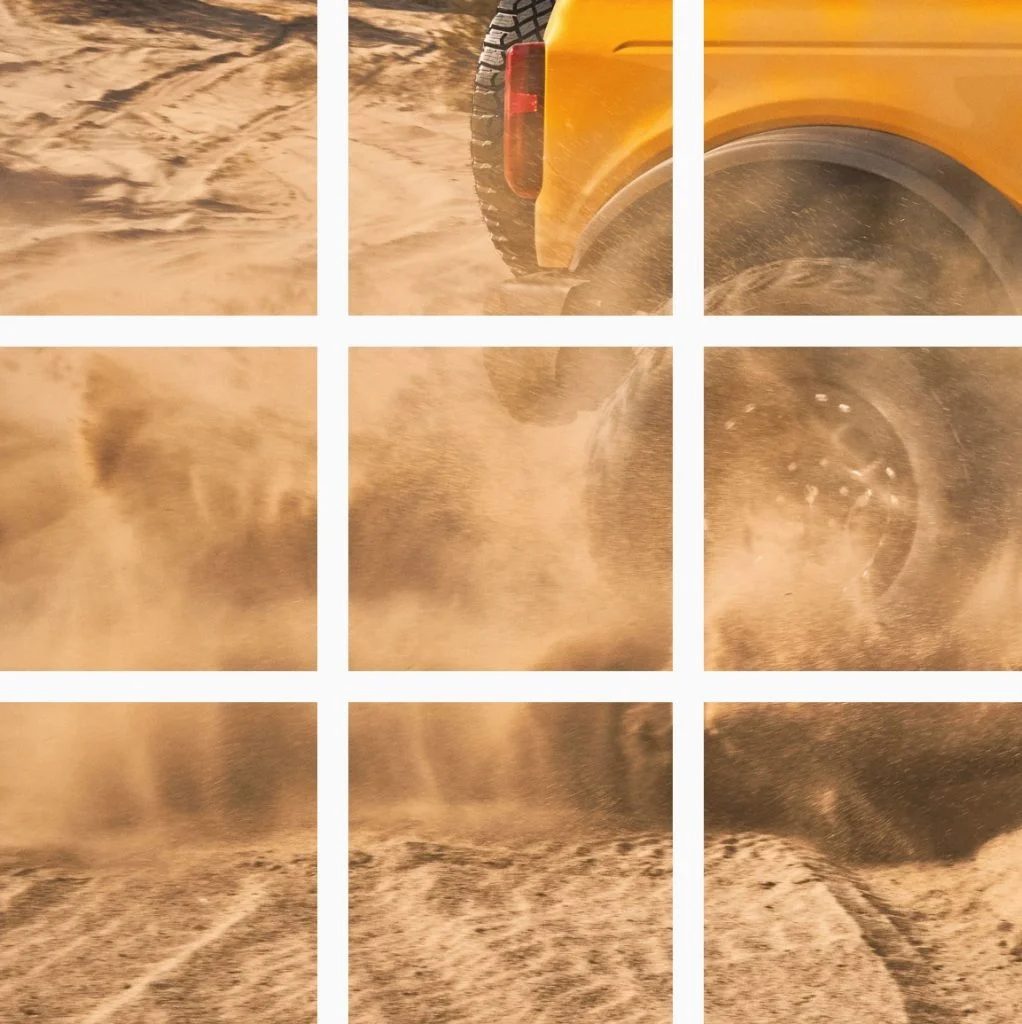 This latest Bronco teaser also appeared on the official Ford Bronco Instagram page in the form of a montage, this time consisting of nine photos. It clearly depicts the Bronco flying across a sandy surface, which could perhaps be what the automaker was doing when an also yellow two-door Bronco was captured on film by a drone a couple of weeks ago.
The departure angle in the rear is certainly notable, as is the best shot of the Bronco's fender flare we've seen yet. Unlike most similar flares, these are relatively flat. Out back, we see a black rear bumper, spare wheel and tire, and a square-ish taillight. But perhaps the most exciting aspect of this Bronco teaser is that wheel and tire combo.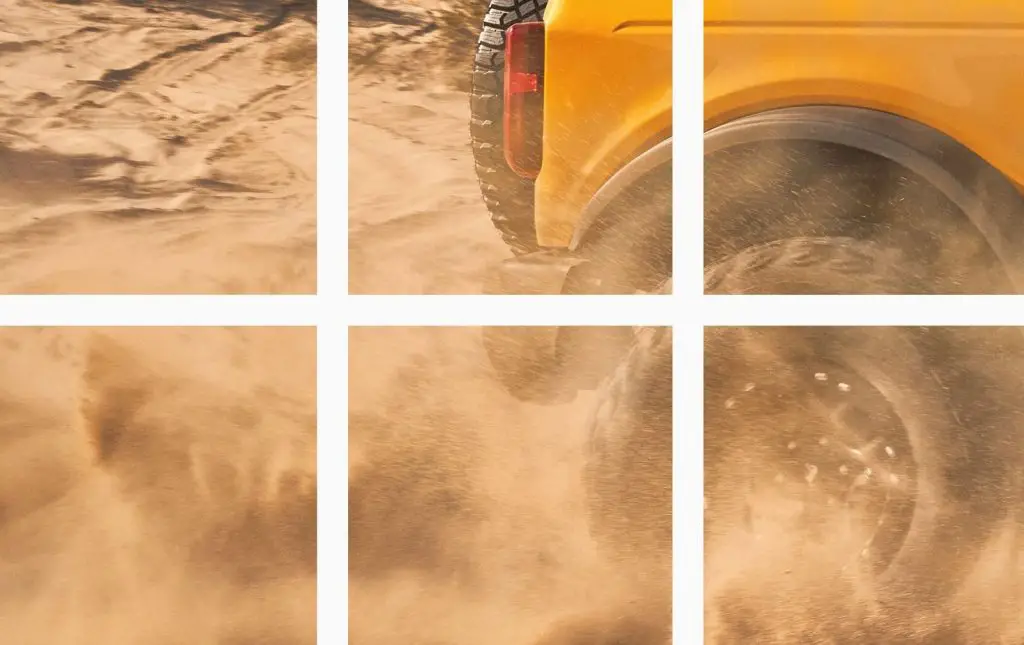 The black wheels are rather handsome and feature a bucking Bronco logo in the center cap and faux beadlocks around the outer rim portion of the wheel. The tires are rather aggressive-looking and large in size, perhaps the same 315/70/17 (roughly 34.5 inch) tires we saw on a Bronco prototype some time ago. That tire, funny enough, was a Goodyear Wrangler.
Regardless, it seems like we won't have to wait long to see more of the new Bronco, as Ford has been dropping new teasers almost on a daily basis. Whether it keeps up that pace over the next eleven days remains to be seen. But if it does, we might have a pretty good idea of what to expect before the 2021 Bronco debuts across three networks, one streaming service, and multiple social media channels on July 13th at 8:00 p.m. EST.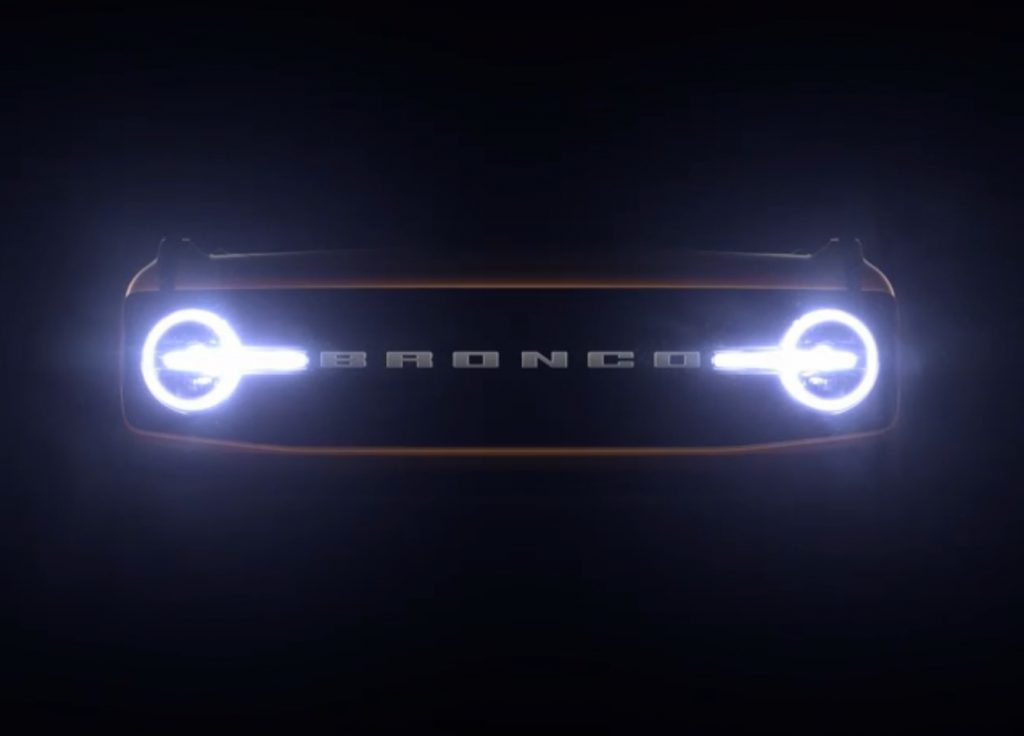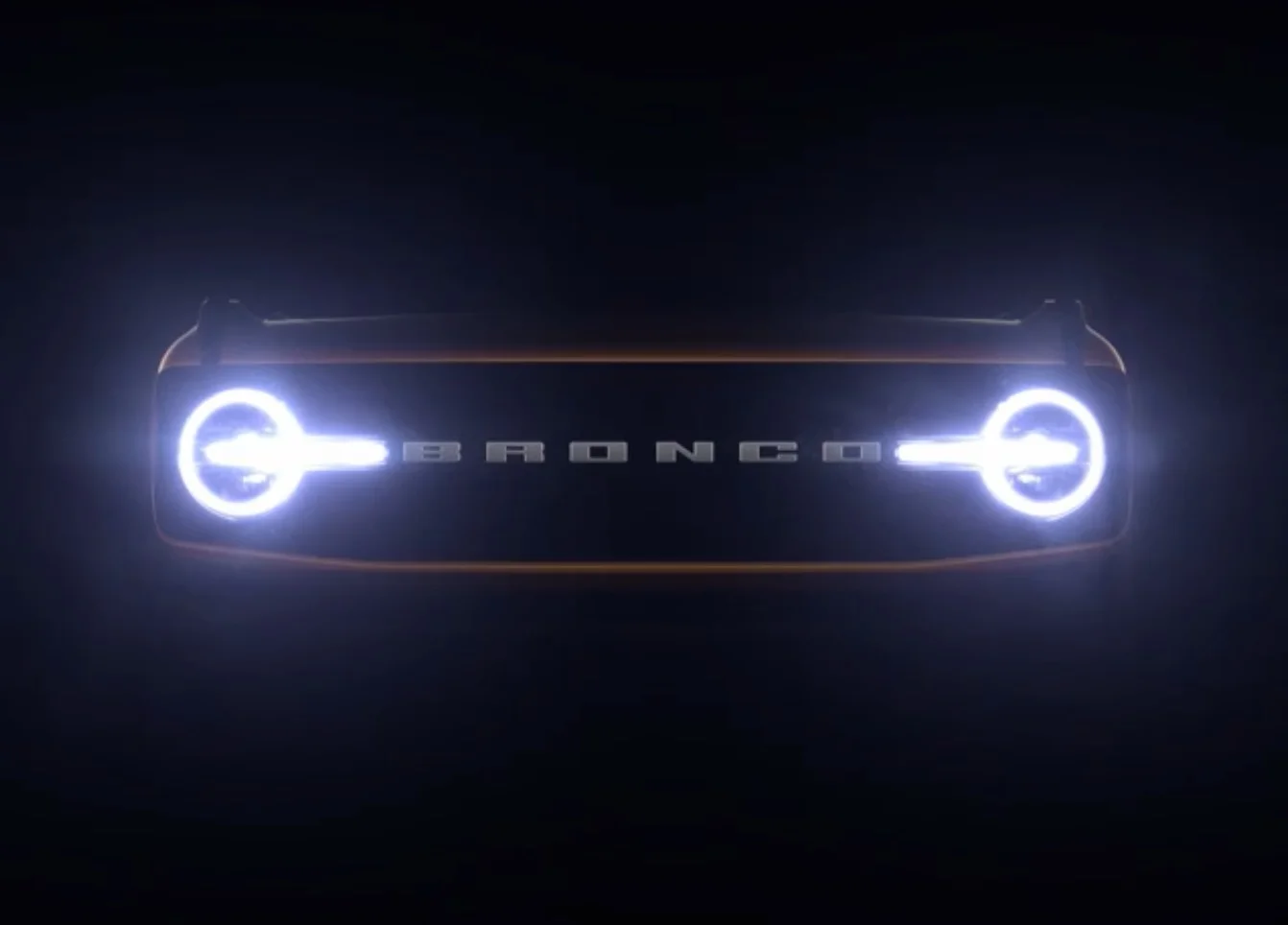 We'll have constant updates on the new Bronco leading up to its reveal, so be sure to subscribe to Ford Authority for more Ford Bronco news, and 24/7 Ford news coverage.