Thing's haven't gone so well for Lincoln in recent J.D. Power surveys, as it most recently ranked below the industry average in the brand's 2020 Initial Quality Study. Even though Lincoln beat out quite a few of its competitors in that report, it was a disappointing finish nonetheless. Now, the latest J.D. Power Automotive Brand Loyalty Study results have been released, and once again, Lincoln didn't fare so well.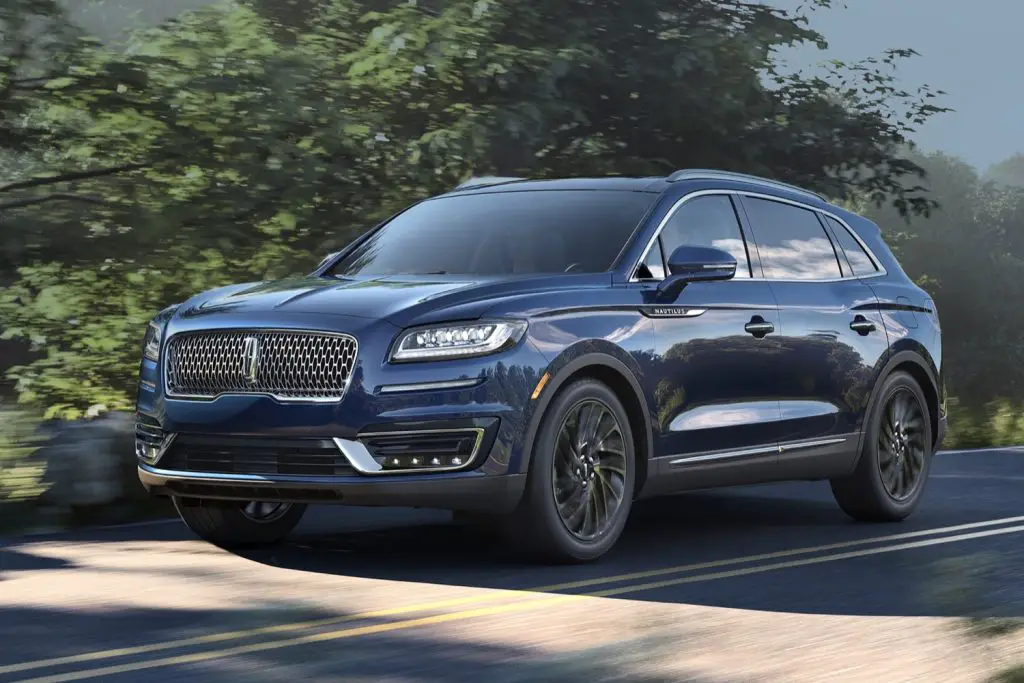 The automaker wound up finishing ninth out of thirteen luxury automakers in the study with a loyalty rate of 37 percent. It finished behind Lexus (48 percent) Mercedes-Benz (47.8 percent), BMW (45.1 percent), Porsche (44.9 percent), Audi (43.4 percent), Land Rover (39.6 percent), Acura (38.3 percent), and Volvo (38.3 percent).
The luxury automakers that Lincoln did beat out include cross-town rival Cadillac (33.8 percent), Maserati (28.7 percent), Infiniti (27.7 percent), and Jaguar (20.7 percent). Regardless, it's a disappointing result, especially considering the fact that Ford performed very well in the mass market portion of the Automotive Brand Loyalty Study.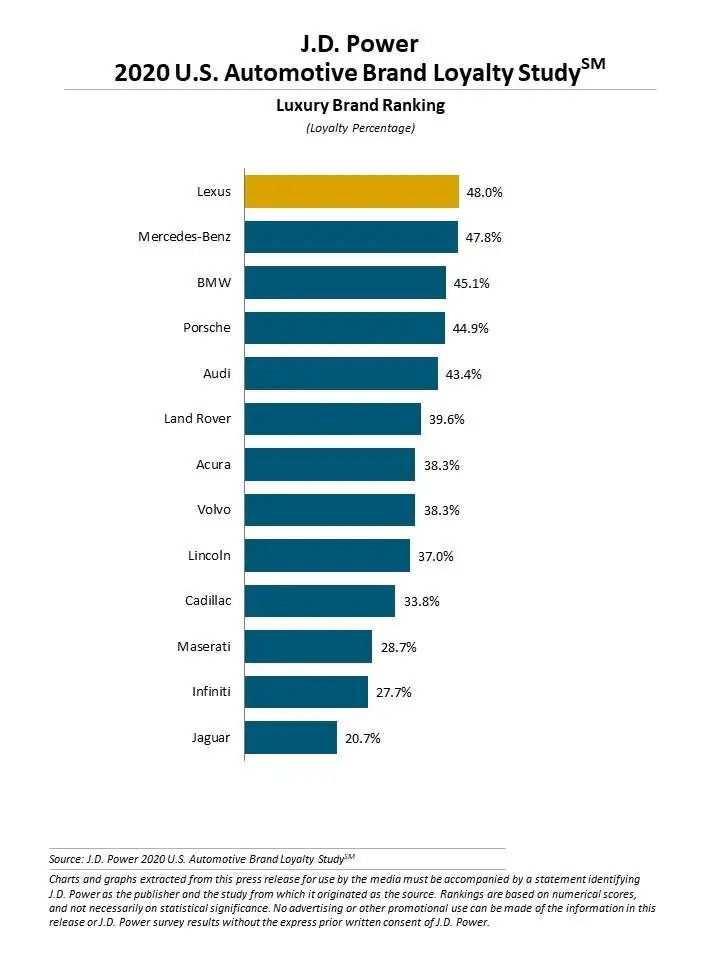 The J.D. Power U.S. Automotive Brand Loyalty Study, now in its second year, uses data from the Power Information Network to calculate whether or not an owner purchased the same brand after trading in an existing vehicle on a new vehicle.
Customer loyalty is based on the percentage of vehicle owners who choose the same brand when trading in or purchasing their next vehicle. The calculations are based on transaction data from June 2019 through May 2020 and include all model years traded in.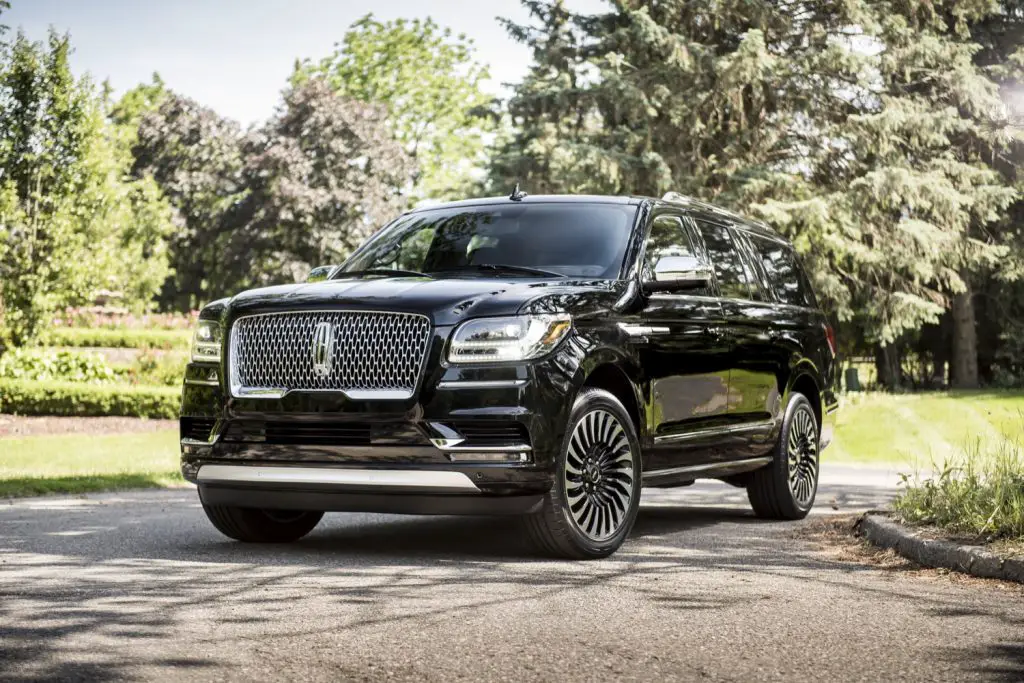 "There are many factors that contribute to brand loyalty, ranging from the experience a customer has when purchasing the vehicle to how driving it makes them feel," said Tyson Jominy, vice president of data & analytics at J.D. Power.
"Automakers are really focused on customer retention, as evidenced by the payment plans and incentives they've offered since the COVID-19 pandemic broke out. Many have gone above and beyond to offer customers financial assistance during a period of economic uncertainty, which does a lot to bolster consumer confidence in their chosen brand and repurchase it in the future."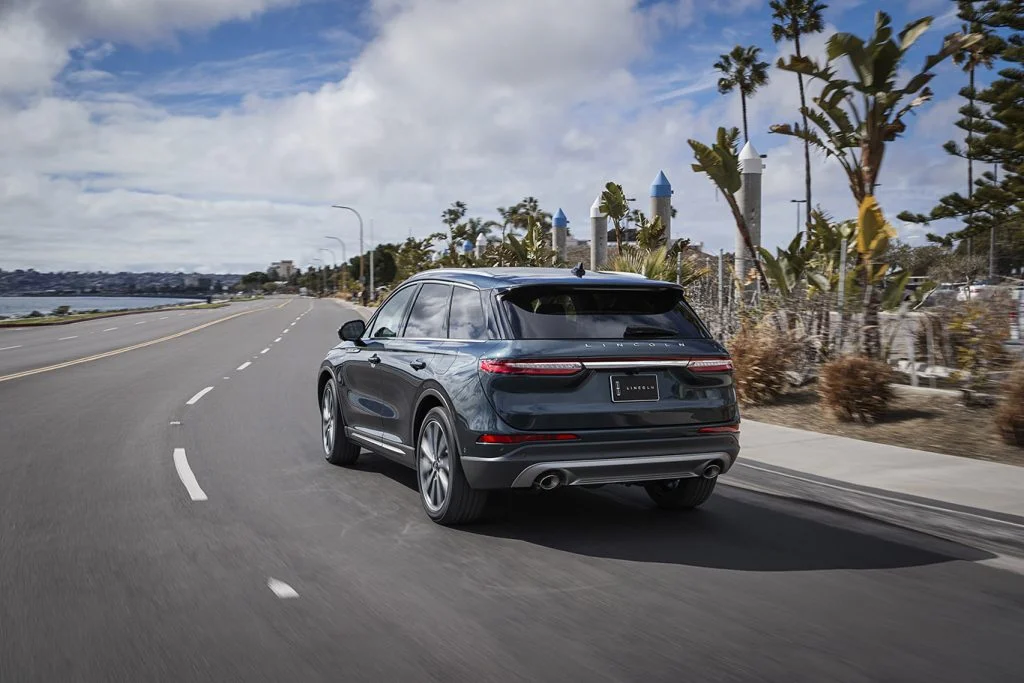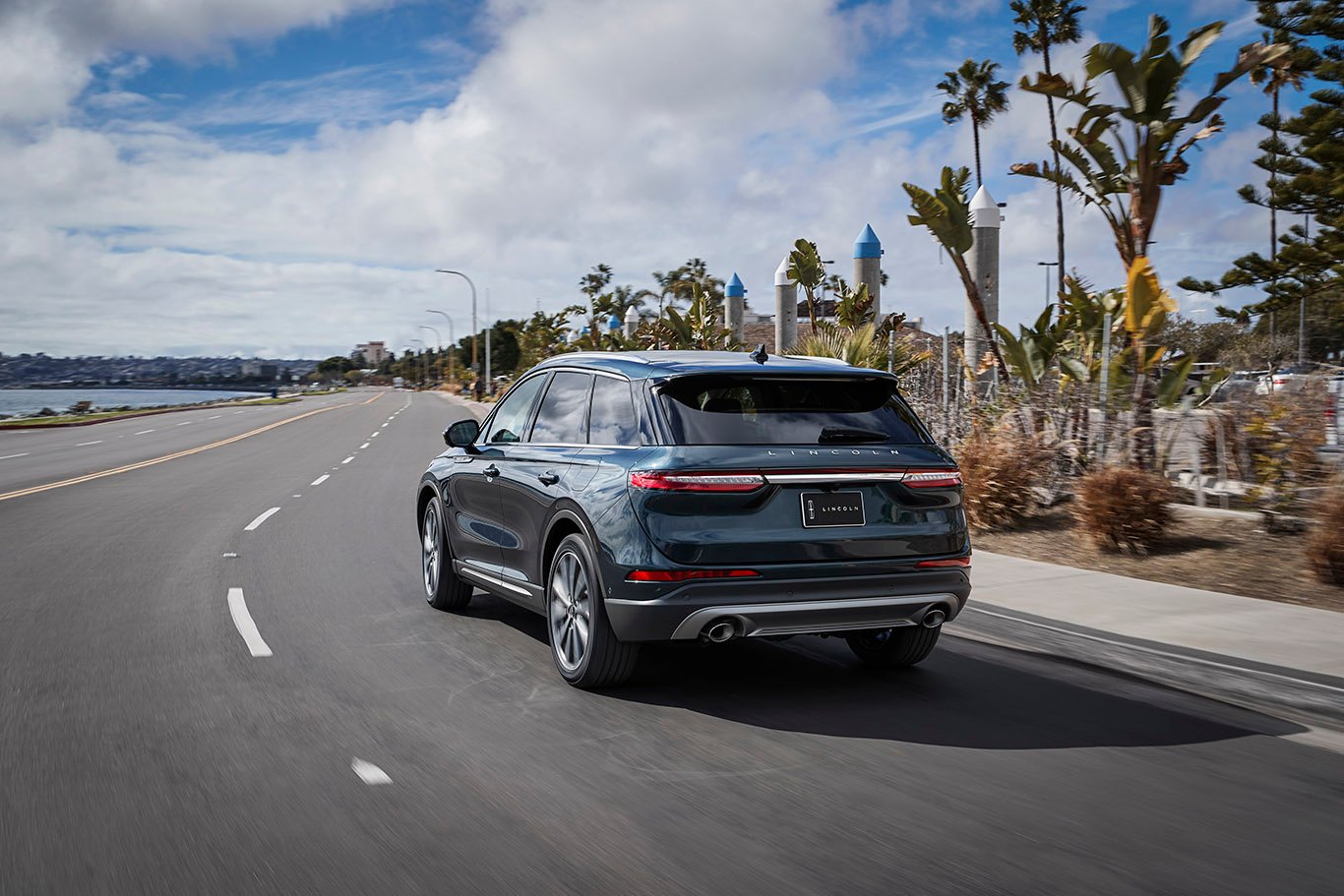 Obviously, if a vehicle owner is loyal to a particular brand, it's more difficult for a competing brand to woo them away when it's time to purchase a new vehicle. But while these results may seem a bit concerning for Lincoln, the automaker has made huge strides in recent years with a bevy of new and exciting products, so we expect better results in future loyalty studies.
We'll have more on studies like these soon, so be sure and subscribe to Ford Authority for the latest  Lincoln news and continuous Ford news coverage.