Rarely a day goes by when we're presented with some sort of new and exciting barn find that a classic car hunter has unearthed somewhere. And while many of these discoveries are undoubtedly exciting, few can match up to coming across, say, a 1969 Ford Mustang Boss 429. So we can only imagine how it felt when this incredible Candy Apple Red example was discovered after resting in storage for 47 years.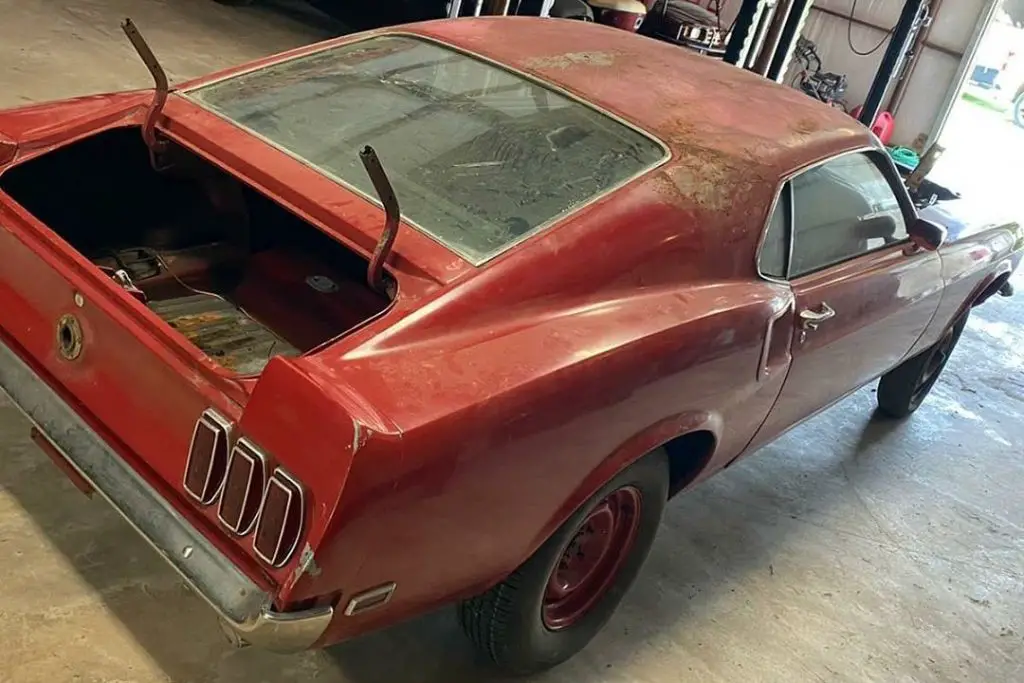 Incredibly enough, this particular Mustang Boss 429 has just 11,000 original miles on the clock, and everything is present and accounted for save for one biggie – the drivetrain. Unfortunately, the engine and transmission are long gone, but that doesn't diminish the fact that this is a very important find.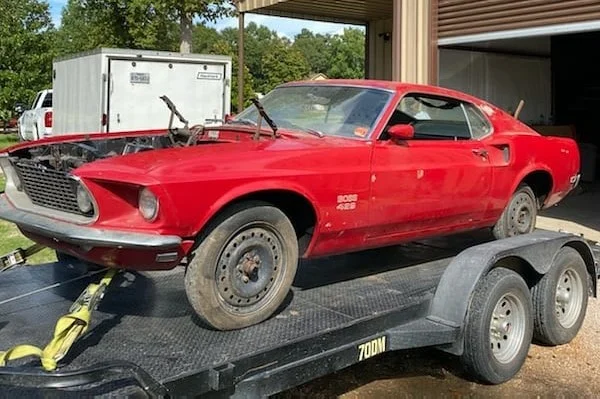 Ford commissioned Kar-Kraft to build a total of 859 units of the 1969 Ford Mustang Boss 429 (and another 499 in 1970) to satisfy NASCAR homologation rules, so it isn't often that we see one of these gems. Its 820-T 429 cubic-inch V8 was vastly underrated at 375 horsepower and 450 pound-feet of torque, and came packing forged internals for extra strength.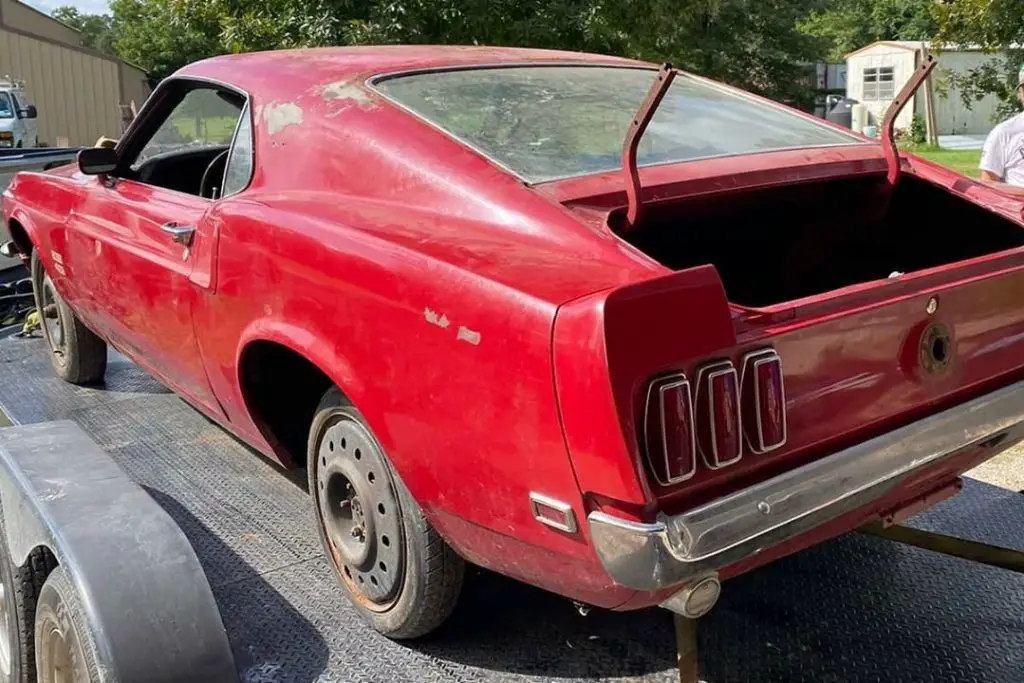 A stout four-speed Toploader manual transmission backs up that mighty mill and sent power back to a 3.91-geared Traction-Lok rear end. Suspension upgrades were plentiful as well, and included heavy-duty springs and shock absorbers, thicker sway bars in the front and rear, power steering, and power front disc brakes.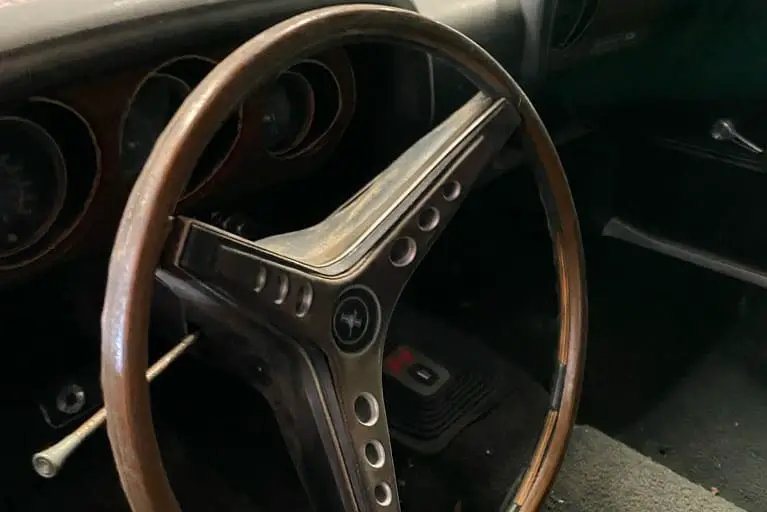 These days, Mustang Boss 429 examples command major money, due to their rarity and the fact that it's simply one of the very best muscle cars ever produced. In this case, the new owner plans on keeping it, however. Amazingly enough, it does seem like the location of the original drivetrain for this car is known, and the new owner has reached out to see if he can reunite the pair.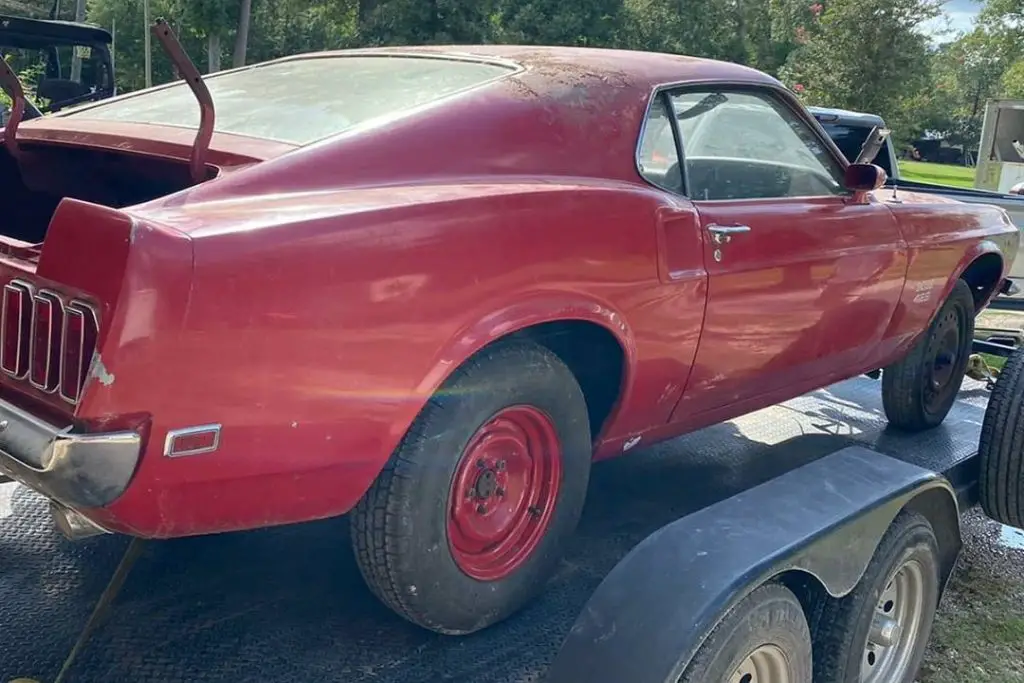 Hopefully, they'll be able to strike a deal and make that happen. After all, it isn't every day anyone comes across a Boss 429, let alone one with pretty much everything intact. Preserving this slice of Ford Mustang history for future generations is, therefore, of the upmost importance.

We'll have more amazing barn finds like this soon, so be sure to subscribe to Ford Authority for more Ford Mustang news and 24/7 Ford news coverage.