We've seen an awful lot of the 2021 Ford Bronco lately, starting with a drone photo depicting a two-door in the desert. Then, Ford started teasing us with a shot of the Bronco's front end, rear quarter section, shadowy pics of the entire Bronco family, and virtually the entire Bronco and Bronco Sport in a very cool hype video. But as we get closer to the Bronco reveal on July 13th at 8:00 p.m. EDT, Ford continues to give us a sneak peek at the reborn SUV with today's Bronco teaser depicting the lower portion of the rear end in another photo grid.

Like the previous rear quarter teaser, here we get a good look at the Bronco's black wheels, which feature fake beadlocks around the outer rim and a center cap with the Bronco logo. They're wrapped in some aggressive Goodyear tires, though it's still impossible to discern what type of tires they are, or what size they might be, as Ford carefully left those details out.
The black rear bumper is a very sharp looking piece, with square lines that match the Bronco's exterior styling, as well as a tow hook on the driver's side. That's also where the license plate holder is located, which in this case cleverly holds a plate with the numbers "071320" – the Bronco's reveal date. To the right of the plate is a protruding piece that holds a light for the plate.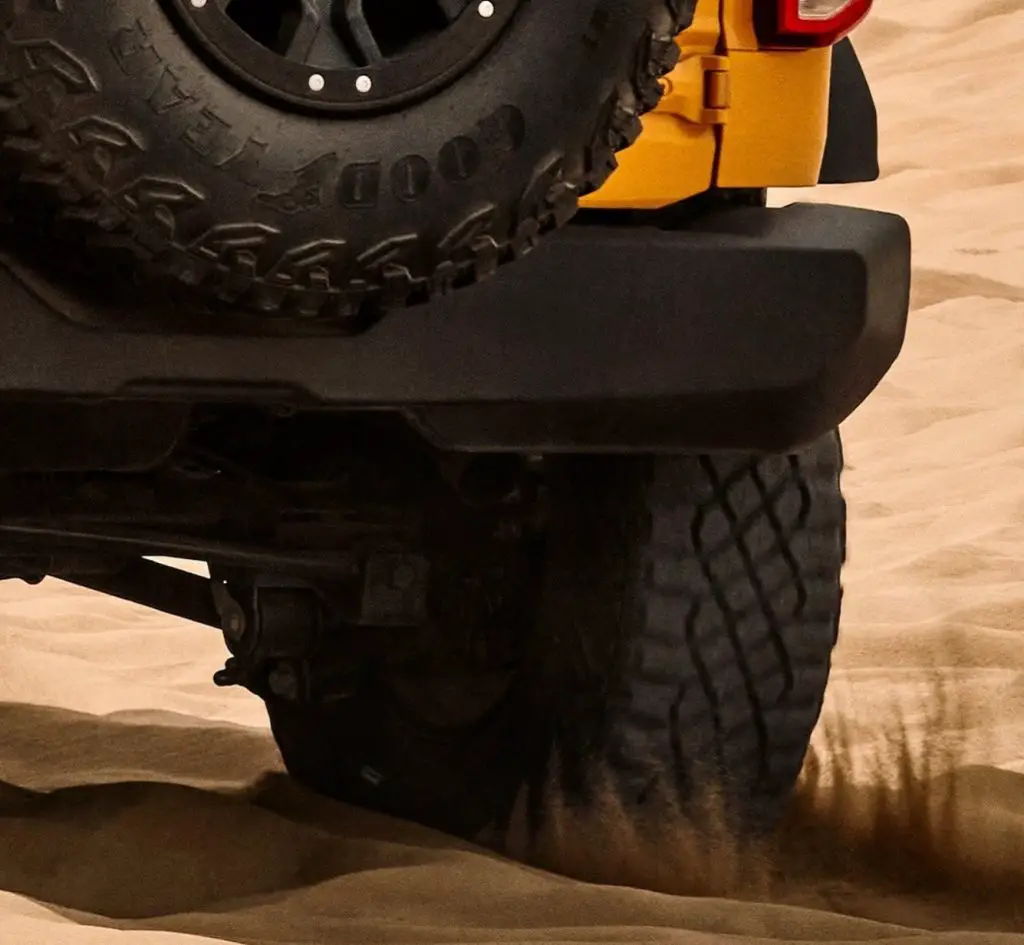 Above the rear bumper we can see a Ford Blue Oval badge on the tailgate, just to the left of the spare tire. On the opposite side of the spare, we can see part of one of the tailgate hinges, along with the bottom portion of the taillight.
Interestingly, this is very different from the rear shot Ford showed off in its Bronco video earlier this week. There, the yellow Bronco had what appears to be a license plate holder on the passenger side instead of a hinge, with a Bronco logo badge directly above it.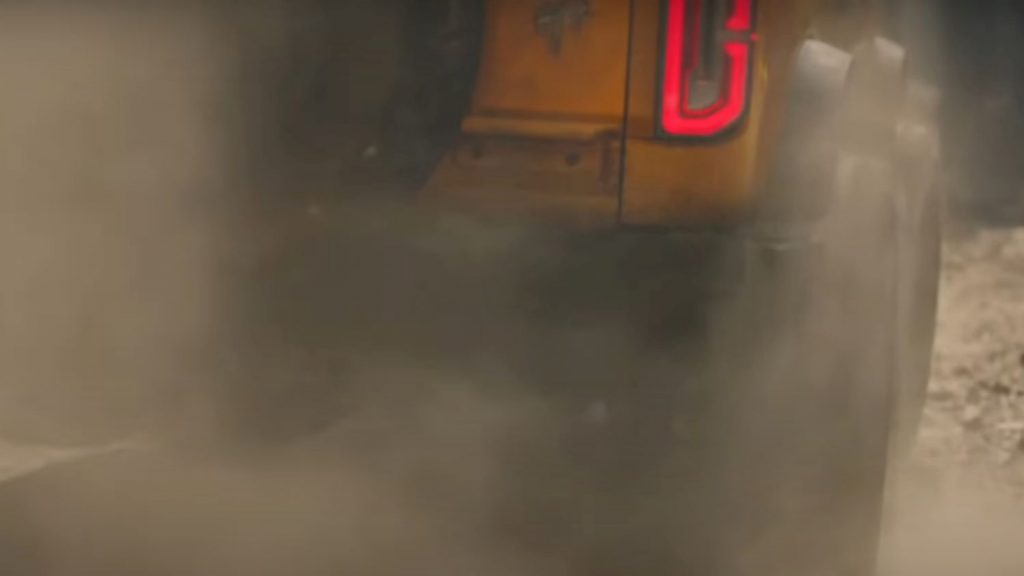 It'll be interesting to see how the production model pans out, but we'll also undoubtedly be treated to more Bronco teasers in the coming days. But no one has to wait to see the new Bronco's interior, because we posted up spy pictures of that earlier today.
We'll have much more on the Bronco in the coming days, so be sure to subscribe to Ford Authority for more Ford Bronco news and around-the-clock Ford news coverage.