For years, the Jeep Wrangler has been the only game in town when it comes to the hardcore off-road SUVs, but that has changed in a big way when Ford Motor Company revealed the all-new Bronco. Though we're still months away from the new Bronco actually arriving at dealers (production is slated to begin in the first quarter of 2020), the all-new model may be cause for concern for folks at Jeep.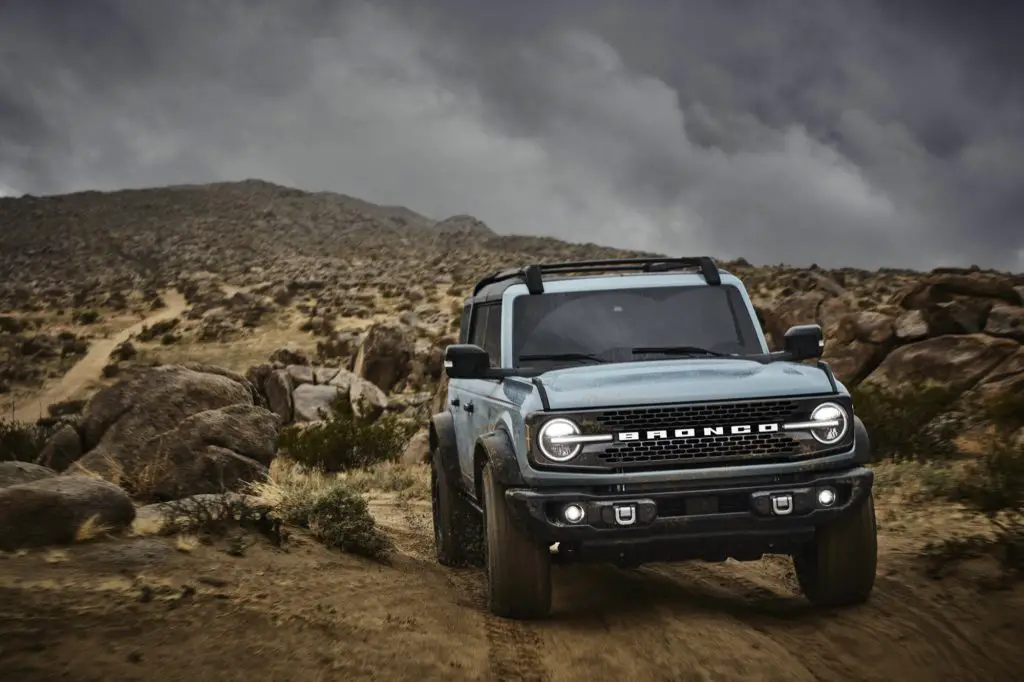 A recent video throws some lighthearted jabs at Jeep and imagines the scene at company headquarters as executives fret over the new unveiling. The video uses text overlaying a scene from the movie Downfall to portray a hypothetical internal strife at Jeep and parent company Fiat Chrysler Automobiles over the perception that innovation and change come at a glacial pace with the Wrangler. It's a format we've seen before, even when Ford was the one in the hot seat.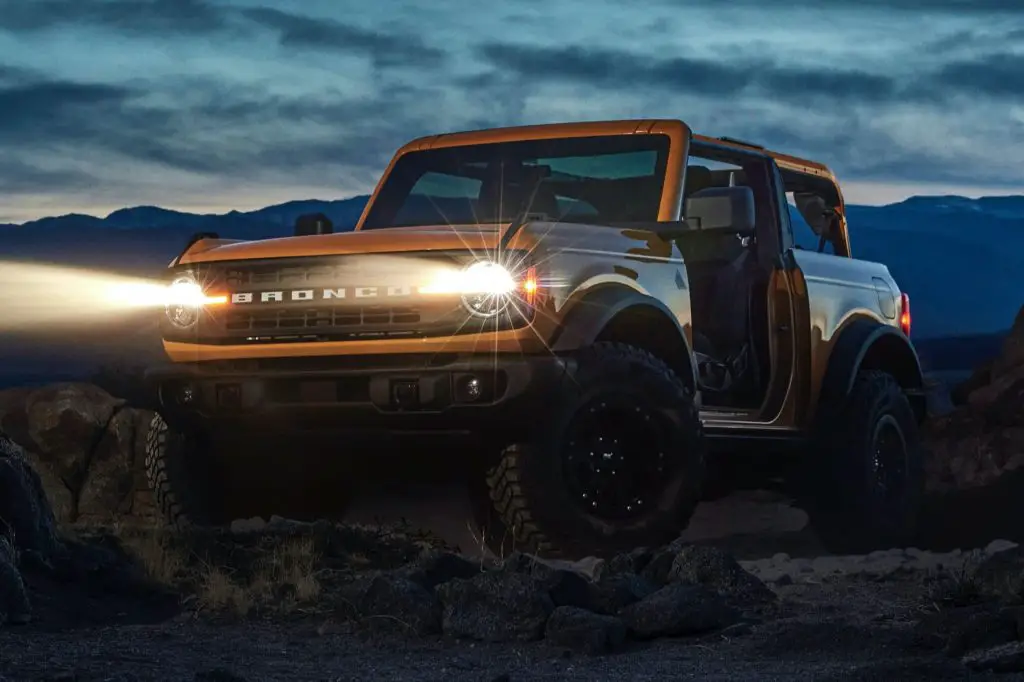 "It's a Jeep thing. They weren't supposed to understand," sums up the sentiment about the smugness of (some) Jeep owners and their brand that just got one-upped by the new Bronco.
As the video accurately notes, several 2021 Ford Bronco trim levels come with 35-inch tires and front/rear locking differentials, while Jeep charges extra for those features in the Wrangler. Meanwhile, the range-topping Wrangler Rubicon can only be had with 33-inch tires from the factory.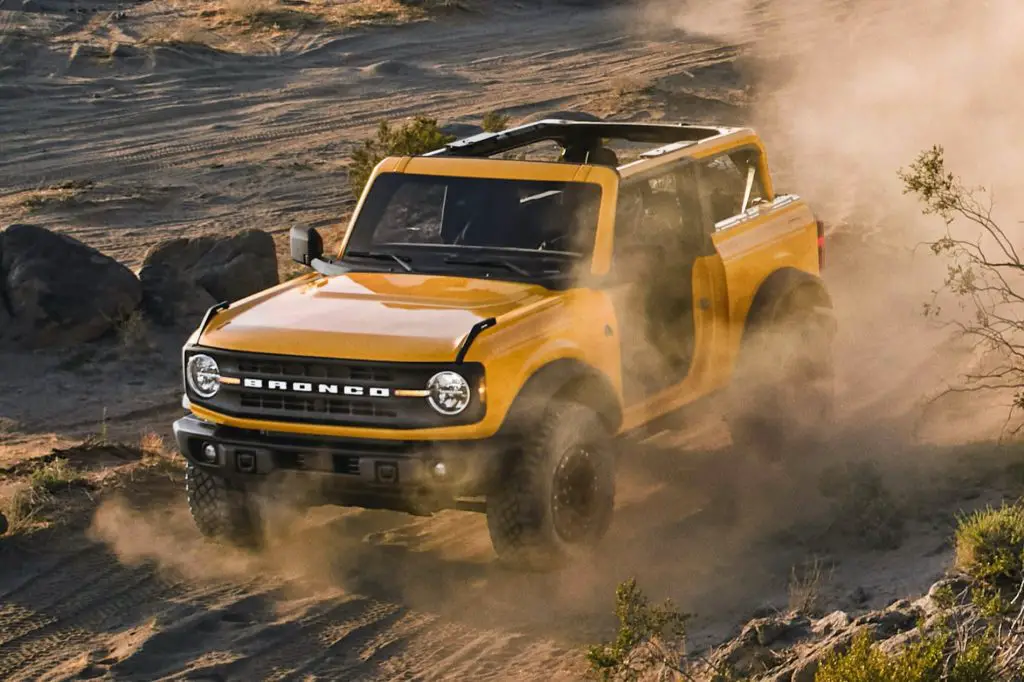 "We get people to pay more for that stuff," the video jokes, but it's not far off the mark. For instance, adding a limited slip differential to a Wrangler costs around $600, but to get true locking diffs a buyer would have to step up to the $40,000 Rubicon trim, which quickly surpasses that price with bundled options and packages.
On July 13th, the day FoMoCo was set to unveil the new Bronco, Jeep issued a press release to show off its Rubicon 392 concept. The announcement said that Jeep fans had been clamoring for the powertrain for years, and teased that it might be close to becoming a reality.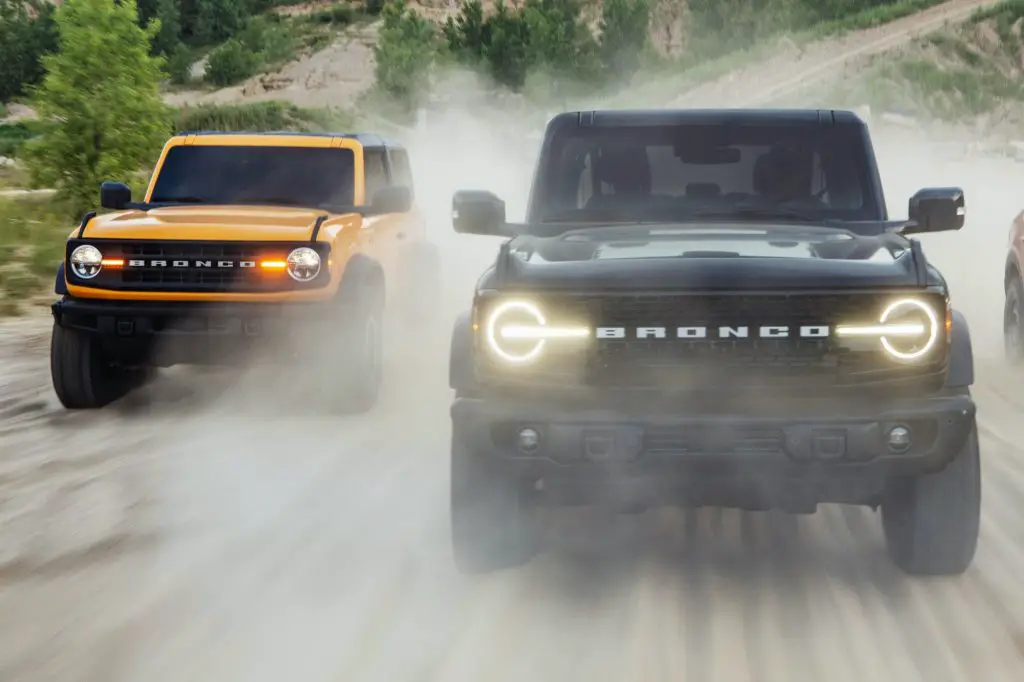 That appears to be the inspiration for this video, which takes a lighthearted jab at Jeep for the concept.
"We are going to have to put the HEMI in the Wrangler for real," the video says, continuing on to say that "we build these as concepts knowing we can't actually release them." We'll just have to wait and see whether that actually pans out.
We'll have more hilarious, informative news on the Ford Bronco soon, so be sure to subscribe to Ford Authority for more Ford Bronco news and around-the-clock Ford news coverage.