While EV fans are undoubtedly excited about the all-new 2021 Mustang Mach-E, traditional Ford Mustang fans aren't terribly thrilled about their beloved nameplate and pony badge appearing on an all-electric crossover. Regardless, there are a few reasons to like the Mach-E, including Ford's most recent prototype, which cranks out 1,400 horsepower from seven electric motors. And for those pining for an off-road Mustang Mach-E GT, these renderings from Abimelec Design should quench that thirst at least temporarily.
Granted, it's questionable if anyone was wondering whether or not an off-road Mustang Mach-E would be cool or not. But just in case they were, we can officially confirm that it is, based on these renderings. The end result is something that looks like it's ready to blast across some desert sand, without disturbing any local creatures with any sort of internal combustion engine noises.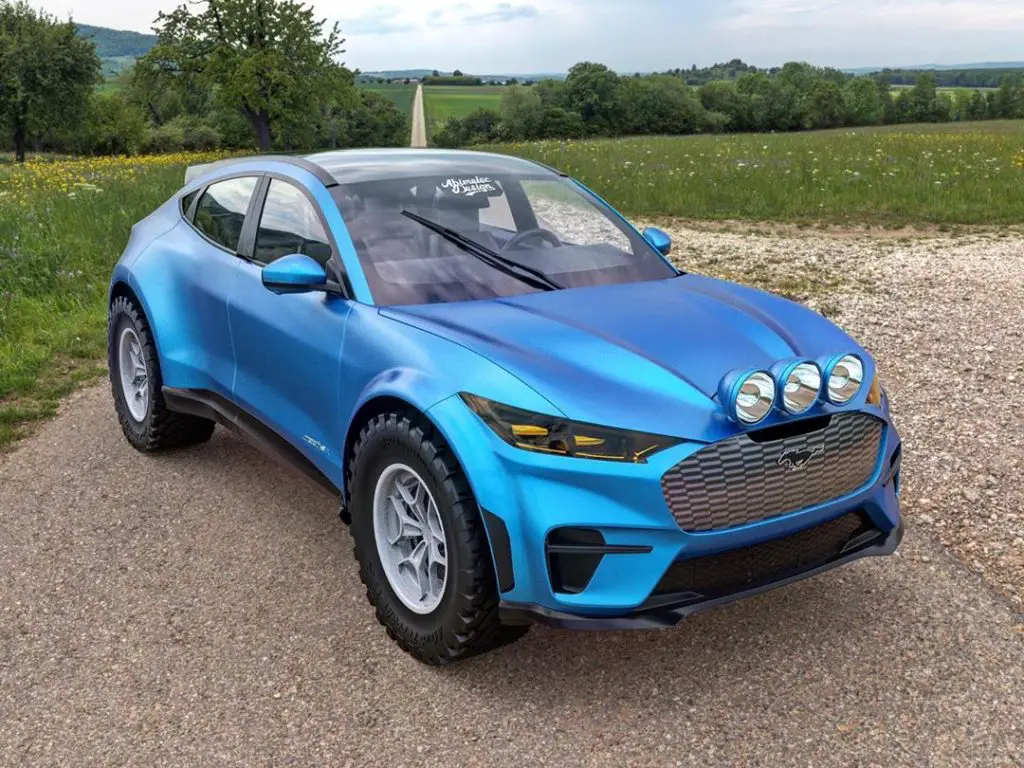 Aside from its capability, this Mach-E certainly looks the business, too. It's been given some wider fenders, which really add a solid dose of visual aggressiveness to the crossover. They also provide ample space for a rather large set of wheels and knobby off-road tires, the most important component of a vehicle like this.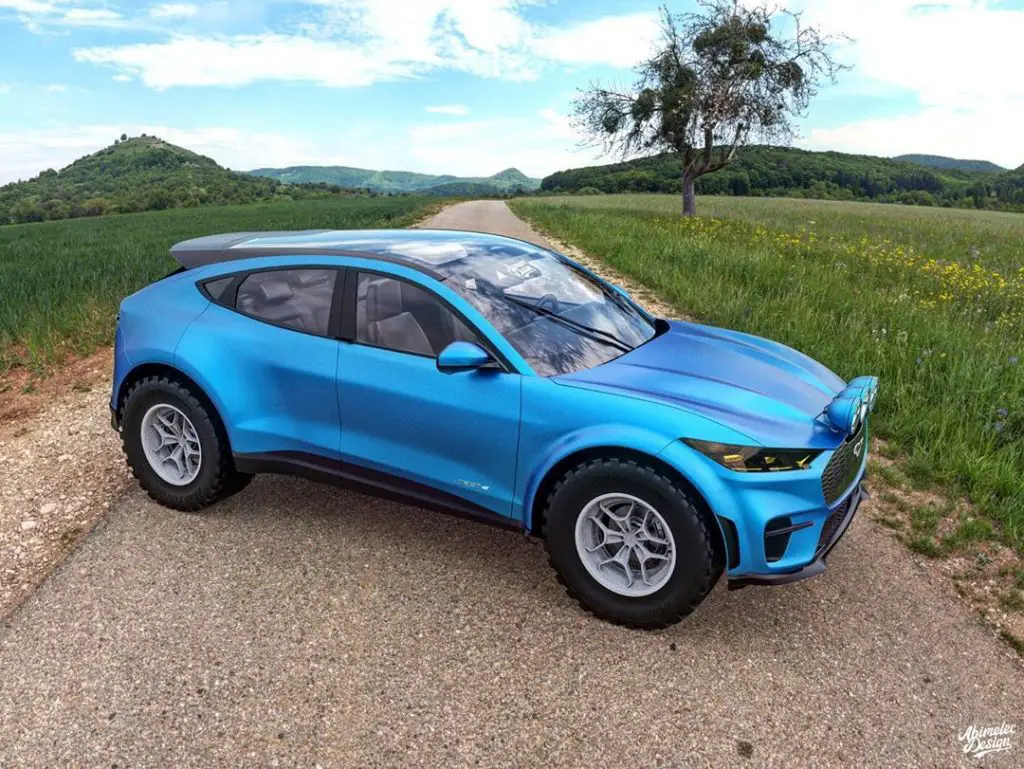 The finishing touches are a rear roof-mounted spoiler, three large, circular off-road lights mounted on the hood above the grille, a matte blue wrap, and some rally-inspired yellow lenses for the headlights. On paper, it certainly sounds like a strange combination. But put together here in a series of renderings, it actually looks quite good.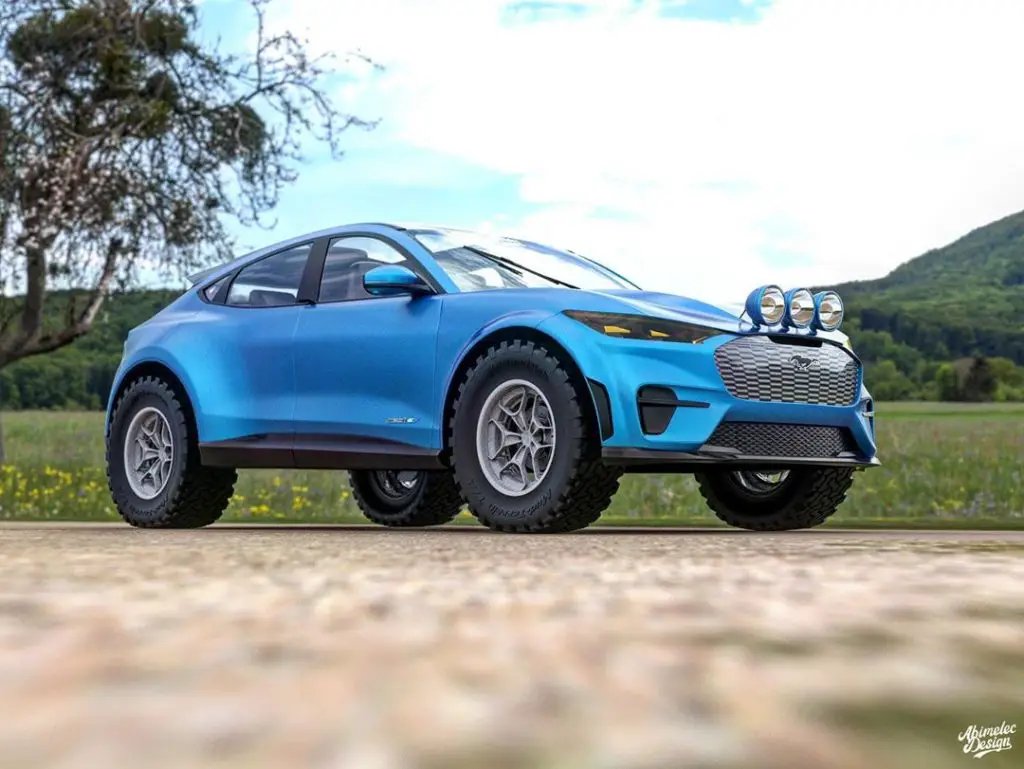 We're more than certain that the Mach-E has enough power to roll those tires and move over unpaved surfaces quite quickly, GT or not. Thus, an off-road version makes some sense, especially given the instant torque available from its electric motors. And we certainly wouldn't be surprised if at least one person built a real off-road Mustang Mach-E after deliveries begin later this year.
We'll have much more on the new Mach-E soon, so be sure to subscribe to Ford Authority for more Mustang Mach-E news and 24/7 Ford news coverage.