Some rivalries persist forever, like those between cross-town rivals Ford, GM, and Dodge. And that applies to the vehicles produced by those automakers, which will forever and always be compared against each other. That includes the drag strip, where we most recently saw the 2020 Ford Mustang Shelby GT500 take on a 2020 C8 Corvette. And now, for whatever reason, somebody has pitted the latter against a Shelby F-150 Super Snake.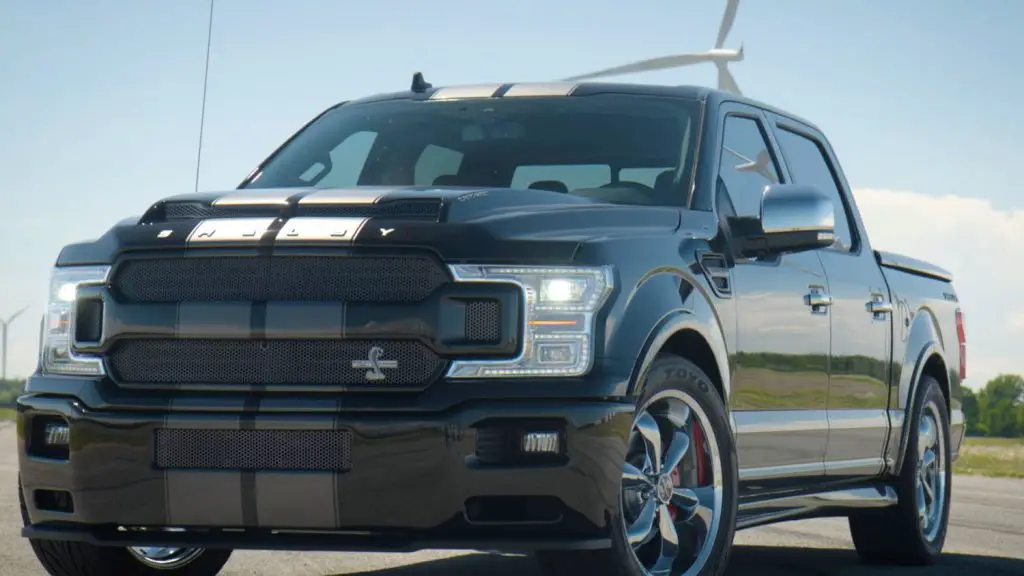 On paper, somebody must have thought that this pairing made sense. After all, the F-150 Super Snake is packing a 5.0L Coyote V8 topped off with a Whipple supercharger big enough to extract 770 horsepower from it. Meanwhile, the new mid-engine C8 Chevrolet Corvette is powered by a 6.2L LT2 V8 that produces a mere 495 horsepower. So perhaps that massive power advantage can overcome the obvious weight difference between these vehicles, we suppose?
In the real world, that's most certainly not the case. First, the souped-up pickup takes on the Corvette in a standard drag race from a dead stop. While the F-150 Super Snake simply spins its tires and goes nowhere in a hurry, the Corvette plants and immediately puts major space between it and the pickup.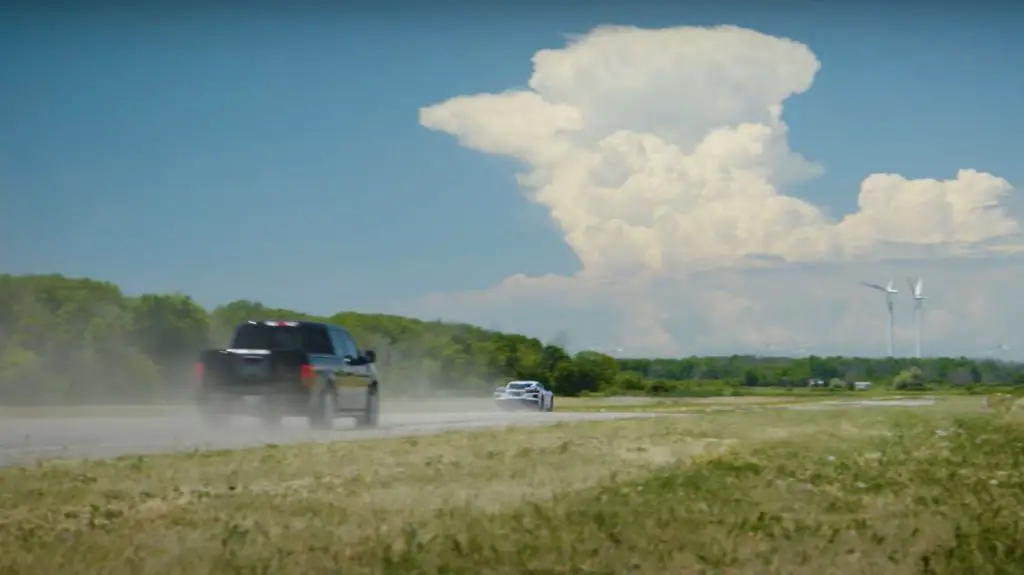 That's really no surprise, given the fact that the truck is front-engine with little weight over the rear wheels. Meanwhile, the C8 is mid-engine and also equipped with a launch control system. Not to mention its lightning-quick-shifting dual-clutch transmission and a significant weight advantage. Yes, unfortunately, there's much more to racing than just mega amounts of power.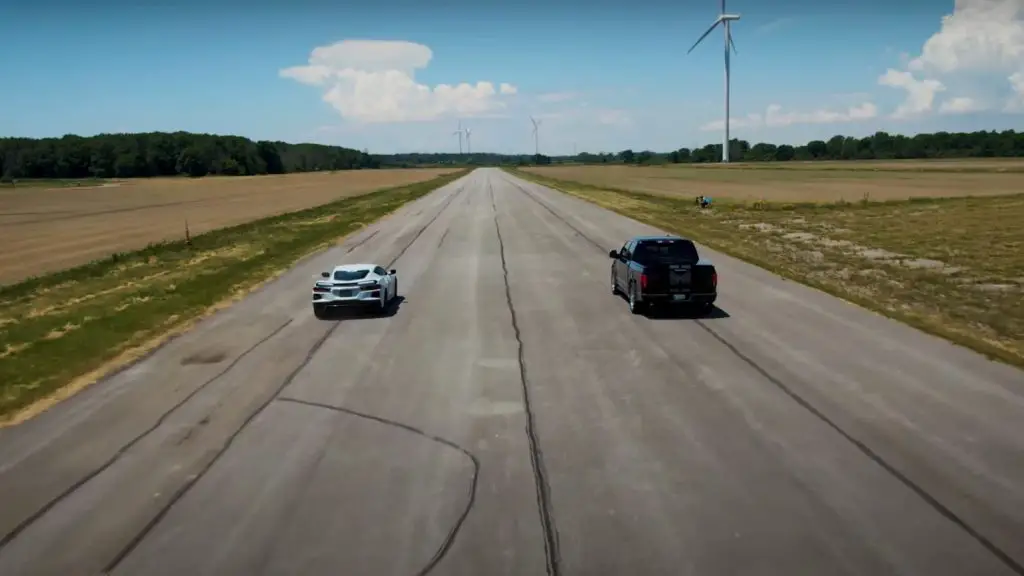 Next, we get to see these two very different vehicles go at it again in a roll race, which figures to somewhat negate the Corvette's traction and weight advantage. That race is a little closer, but the result is the same – the Corvette wins handily. Not that anyone who knows anything about automobiles would ever guess otherwise.
We'll have more interesting drag races like this soon, so be sure and subscribe to Ford Authority for the latest Ford F-Series news, Ford F-150 news, and continuous Ford news coverage.