Buyers won't be lacking for trim level options when the new 2021 Ford Bronco goes on sale later this year. In fact, there are a whopping six of them, seven if we count the twice sold-out First Edition. Several of those trim levels have a pretty interesting history behind their names, too, which we discussed just a couple of days ago. But we also bet that there will only be more future Bronco trim levels to choose from in the coming model years.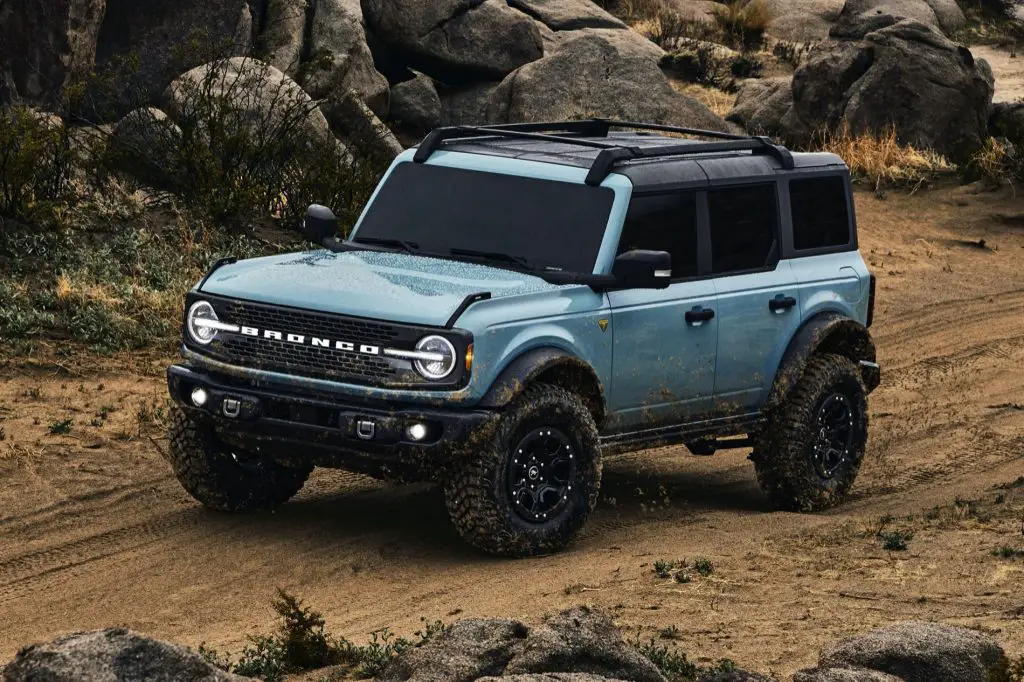 As far as what those future Bronco trim levels might be called, Car & Driver recently decided to take a few guesses, and they're undoubtedly intriguing. It also went far beyond just predicting the obvious ones, like the Bronco Raptor.
First up, we've got the Boss Bronco, a model that almost made it to production back in 1969. Essentially a Bronco with high performance Mustang-derived parts, the Boss came with a 351 Windsor V8, floor-shifted 3 speed automatic, dual limited slip differentials, a Baja suspension, and 4.11 gears. So why not bring it to life in future years, right alongside another reborn Mustang Boss 302?
Back in 1976, the Four-Wheel-Drive Center of Omaha, Nebraska created the Macho Bronco, which was another beefed up off-roader with cut fenders and large flares, a roll cage, brush bar, and wagon spoke wheels with big tires. Only one has survived to this day, but the name is just too cool not to resurrect.
Speaking of cool names,  the Bronco Savage deserves another shot after Ford commissioned Don Waldoch to customize a Bronco in 1976, which was called the Northlander Savage Edition. This one also had big wheels and tires and a roll bar, but also black flames. A few of them are still around today, and we can certainly see the name coming back to life.
Back in 1975, Golden Motors in Denver created created 214 Denver Broncos to honor the NFL team that featured team colors of orange, blue, and white, along with the usual bigger wheels and tires. We can definitely see this one making a comeback in the Mile High City, once again giving fans something cool to tool around the Rockies in.
The final selection of our possible future Bronco trim levels is by far our favorite – a return of the Freewheelin' Bronco. The original was just an appearance package with orange and yellow-hued stickers for the body, but arguably nothing looks more quintessentially '70s. It would be a great way for Ford to go ultra-retro with the Bronco, that's for sure.
We'll have more cool stories like this soon, as well as all things related to the new Bronco, so be sure to subscribe to Ford Authority for more Ford Bronco news and around-the-clock Ford news coverage.