It's no secret that the Ford Bronco, both new and old, was built as a rough-and-tumble off-road vehicle, not an on-road hot rod. But that hasn't stopped a small handful of people from defying logic and lowering them, effectively ruining that baked in capability. But these renderings are the first we've seen of a slammed Bronco of the 2021 variety, and even better, it's packing Ford GT power.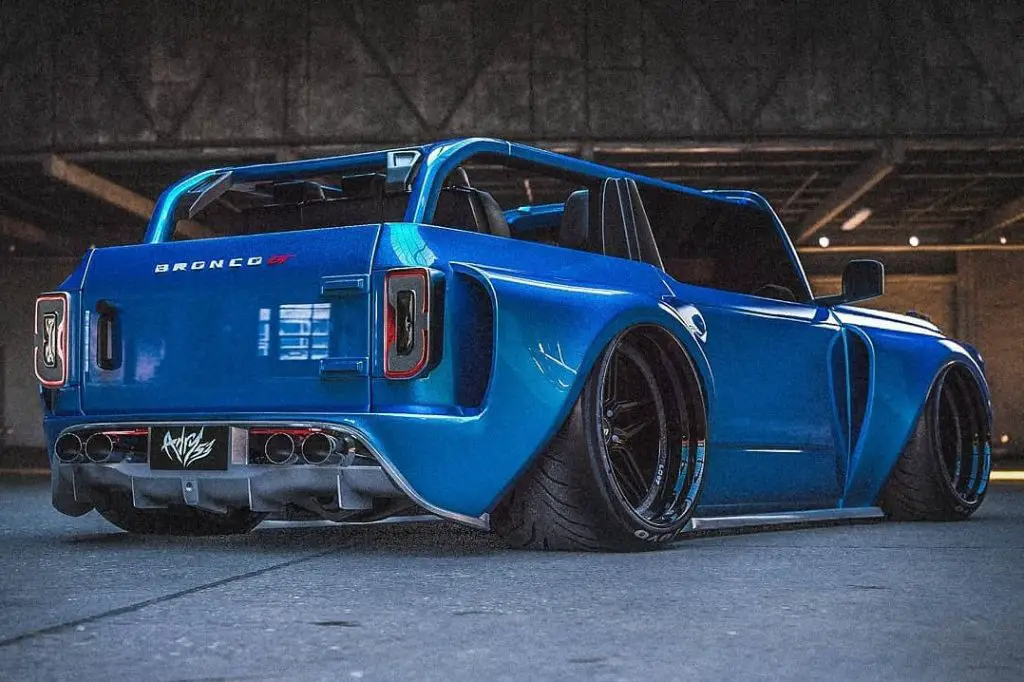 And heck, why not? Renderings are sometimes realistic, but most of the time, they're just an extension of an artist's imagination. In this case, our slammed Bronco is most certainly not something that'll ever see the light of day. But it's a fun exercise, regardless, and that's all that really matters here.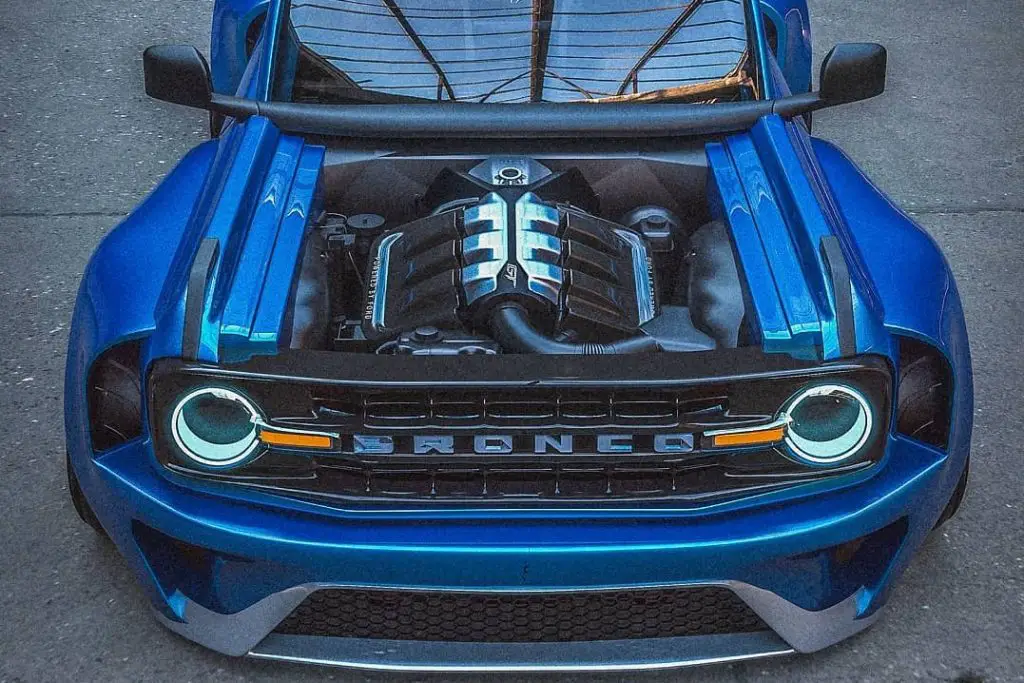 The Ford GT ties are stronger than just that 3.5L EcoBoost V6, which produces 660 horsepower and 550 pound-feet of torque in 2021 spec. The Bronco is also painted the GT's Liquid Blue hue, and many styling elements have been lifted from the supercar as well. That includes the lower front fascia, air-sucking fenders, and massive rear diffuser.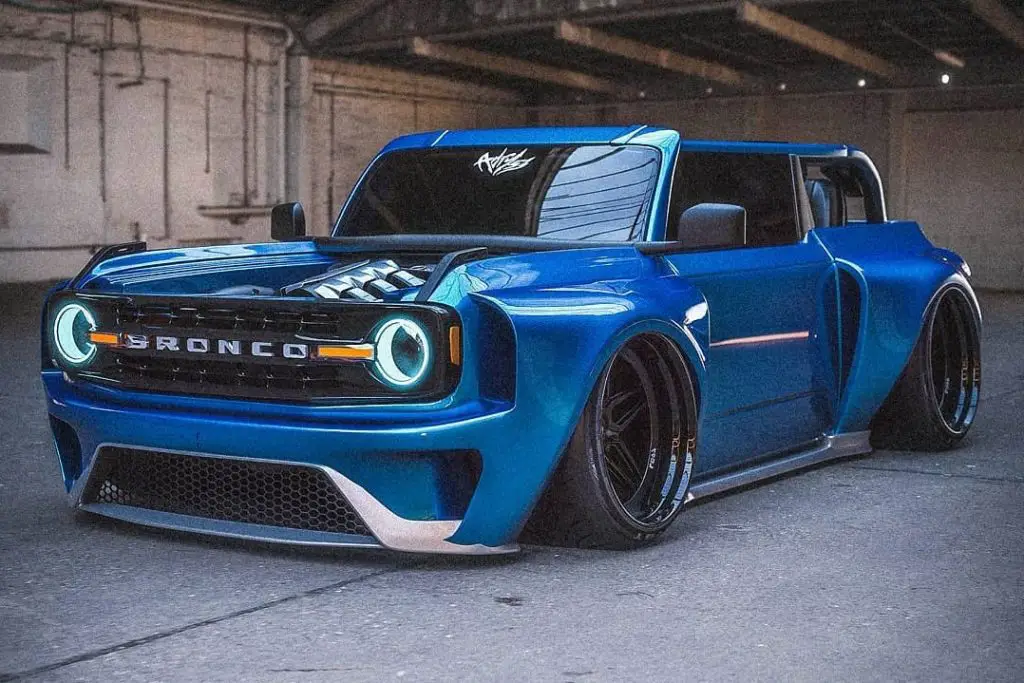 The Bronco sits directly on the ground thanks to an air suspension, which makes it at least reasonable to drive on actual roads. A large set of wheels and tires fills up the wheel wells nicely, and also provide ample traction for that extra infusion of power. The whole thing looks like a Bronco on steroids, and that race car-bred engine looks right at home in the engine bay, too.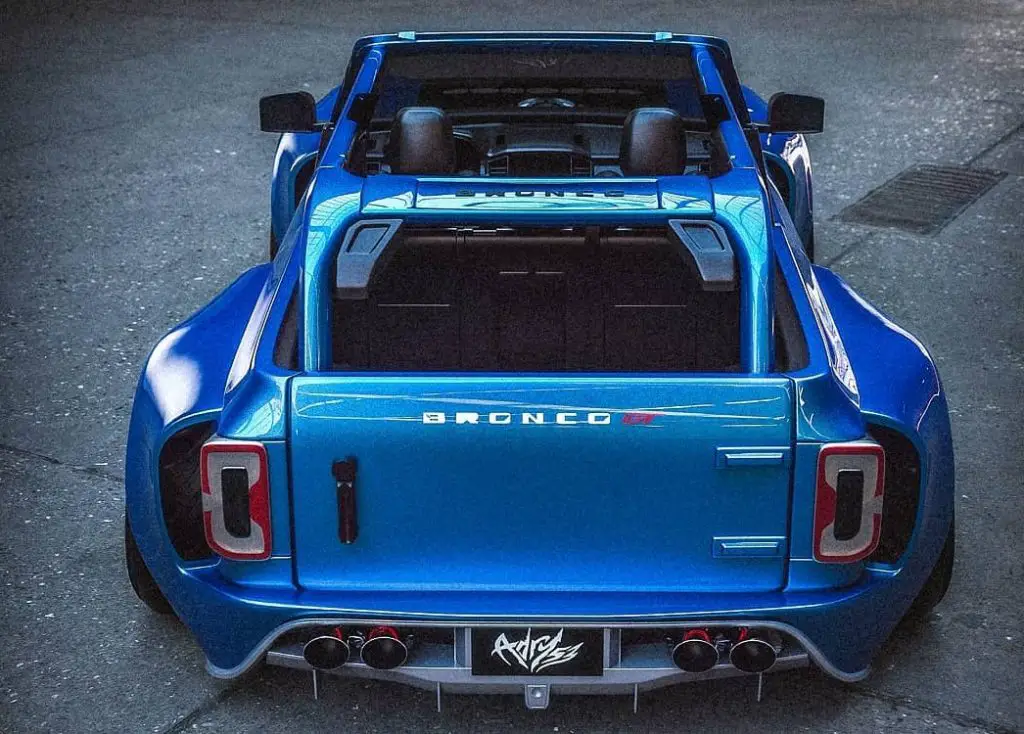 Of course, the chances that we would ever actually see something like this in real life are pretty close to zero. But it's a fun exercise, nonetheless, and it shows us what's possible with a little bit of vision and creativity. And let's be honest – who wouldn't want to take a few hot laps in this thing with the top and doors removed?
We'll have more interesting renderings like this to share soon, so be sure to subscribe to Ford Authority for more Ford Bronco news and around-the-clock Ford news coverage.