Nearly every day in recent weeks, Ford has given us some sort of teaser related to the forthcoming 2021 Bronco ahead of its official reveal scheduled for Monday, July 13th at 8:00 p.m. EDT. So far, those include a pretty good look at the Bronco's front end, rear quarter section, and virtually the entire Bronco and Bronco Sport in a very cool hype video. The latest teaser might just be the most interesting, however, as it essentially displays a variety of Bronco colors and other assorted hints.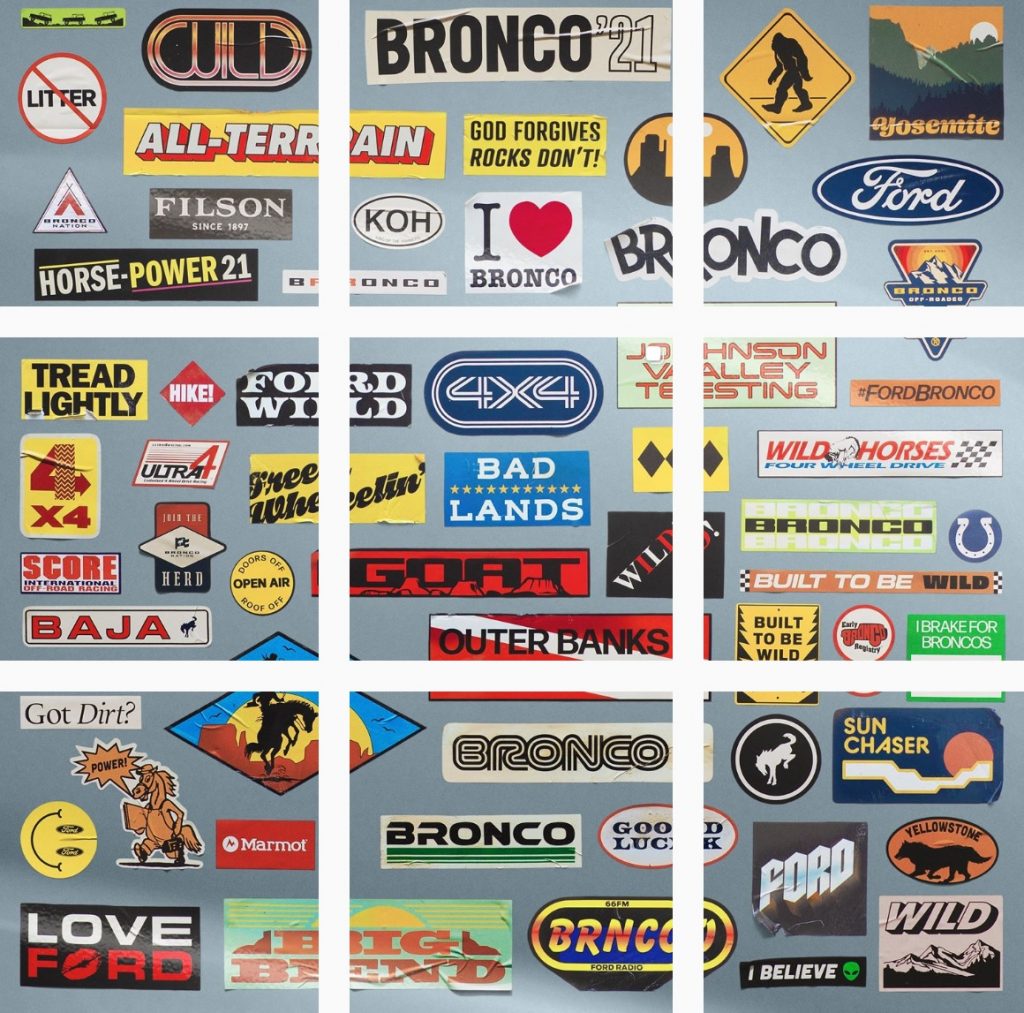 The teaser itself consists of six photos arranged in a grid, which depicts the exterior of a Ford Bronco covered in cool retro-looking stickers. But the center photo is also a slideshow of the same picture, albeit with eight different background colors. The caption reads "Swipe this carousel for a bunch of purely random colors, which most likely don't have any significance to the new Bronco."
In other words, these are eight Bronco colors we're bound to see offered on the new off-road utility, though there figures to be at least a few more than this. Regardless, it's a great preview of what to expect. The colors consist of two reds, one white, three blues, a yellow, and dark grey. But that isn't all there is to this intriguing teaser.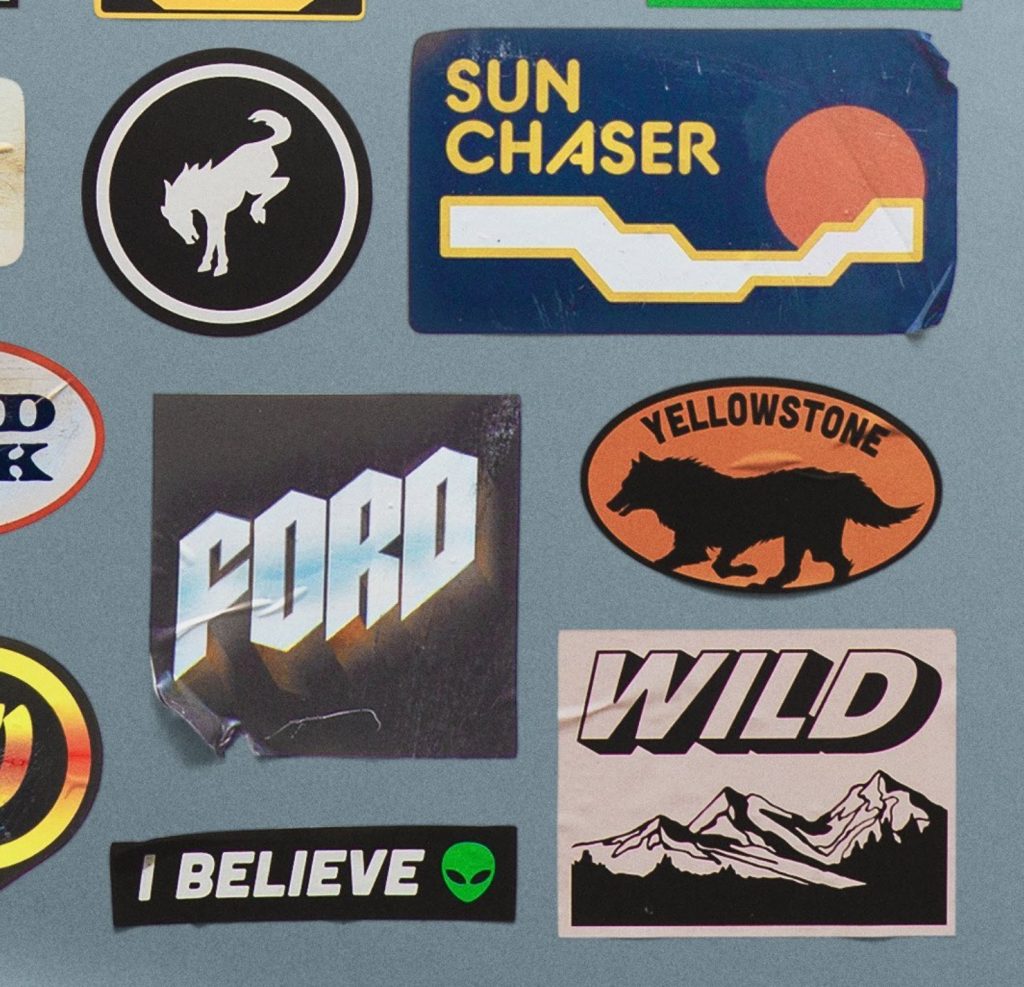 At first glance, the stickers may not seem to mean much. But it appears that each one of them has some sort of significance in regards to the new Bronco. For example, we know that Badlands, Yosemite, Big Bend, and Outer Banks are different variants, G.O.A.T. refers to a cool off-road mode, and several "wild" references to Ford's advertising campaign, "Built Wild."
There are also stickers for Ford's Bronco Off-Rodeo, the Bronco R racer, and some cool retro logos along with the new buckin' Bronco. But the most interesting, perhaps, is the presence of a Free Wheelin' sticker. Longtime Ford fans will remember this as a decal package that was available on the Bronco and various Ford trucks from 1977-1981. Those models have become highly sought after in recent years, and it would be pretty awesome to see Ford bring it back.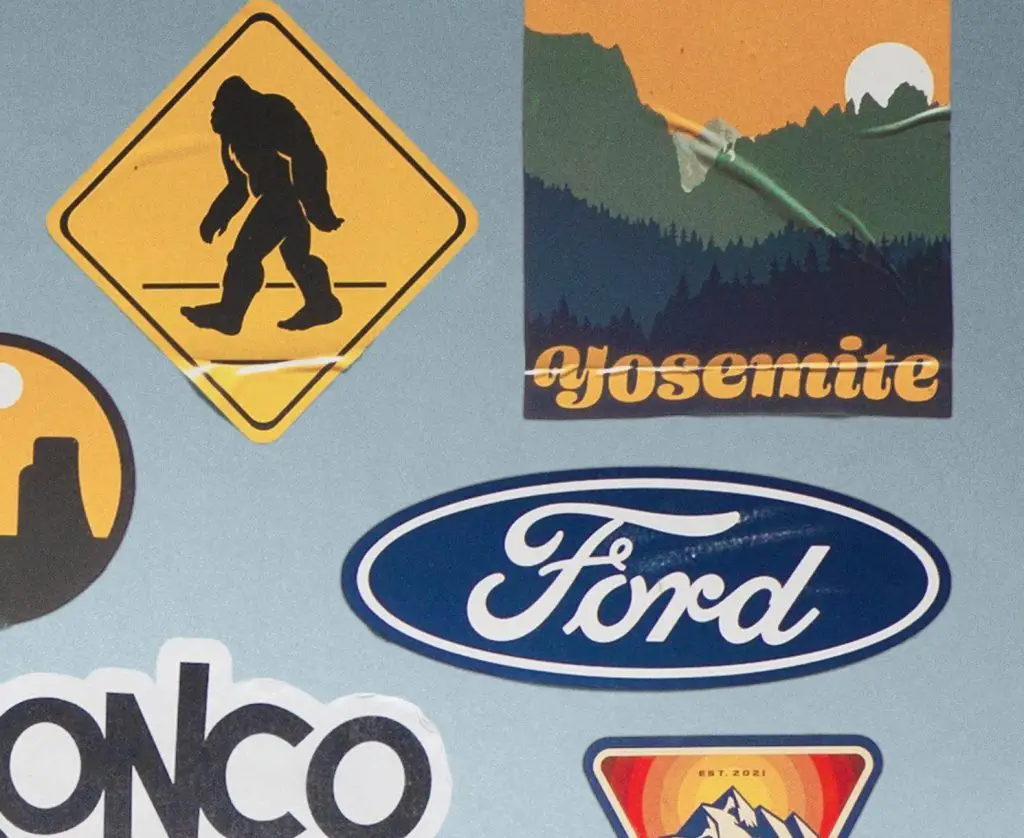 We'll eventually figure out what all of these stickers mean, but we invite anyone willing to take a stab at it to post their thoughts in the comments below, because this is a mystery that's certainly worth solving.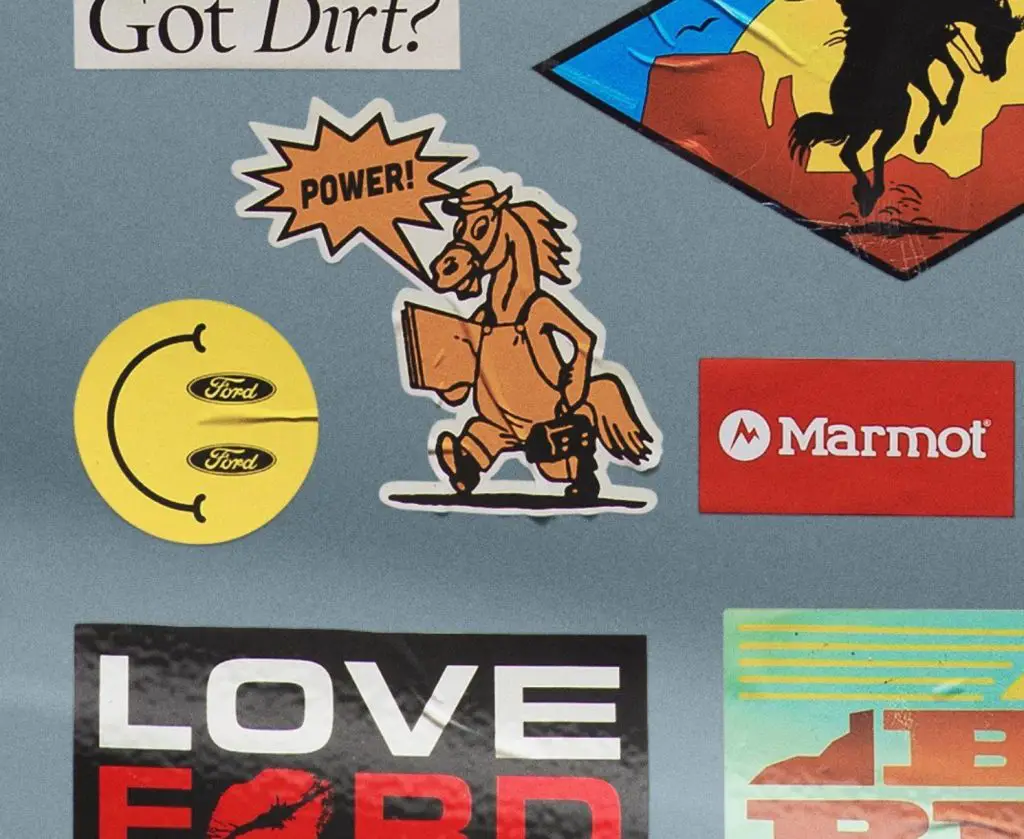 We'll have much more on the new Bronco in the coming days, so be sure to subscribe to Ford Authority for more Ford Bronco news and continuous Ford news coverage.