It's common knowledge that the Ford F-150 is a uniquely American entity, and it's built 100 percent in the U.S. at both the Dearborn Truck Plant in Dearborn, Michigan and the Kansas City Assembly Plant in Clay County, Missouri. Recently, Ford has also been rather keen to tout that fact, especially in its new advertising campaign dubbed "Built For America." But as it turns out, the automaker also "hid" a pair of American flags in the 2021 F-150 interior that almost qualify as what we like to refer to as "Easter eggs."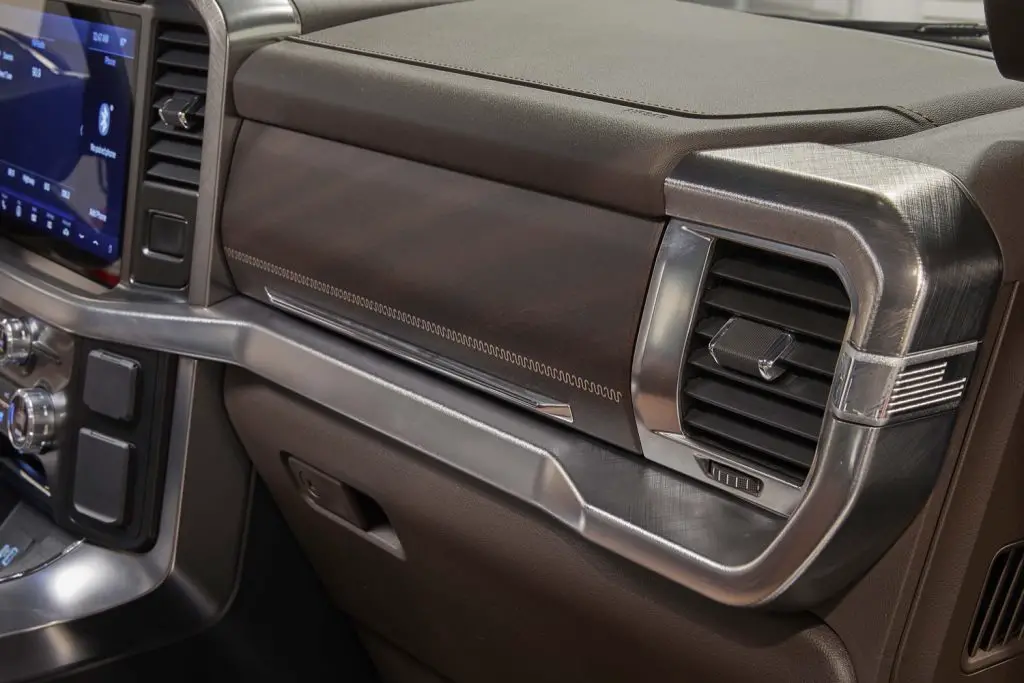 These metal flags appear at each end/corner of the new F-150's dash, just to the sides of the air vents. They're only visible when the doors are open, but serve as a reminder of the F-150's American roots in development, design, engineering, and production every time the driver or passenger steps inside. It's a cool touch, for sure, and something that really stands out in what is also a very impressive interior revamp.
This nifty little 2021 F-150 interior feature is also a reminder that manufacturing still plays a large role in the American economy. This fact became clear as Ford battled through the COVID-19 pandemic, using its idled plants to create and produce critically-needed personal protective equipment for front line workers. Now that its plants are back to producing vehicles at pre-coronavirus levels, Ford is keen to remind us what a critical component it plays in the U.S. economy.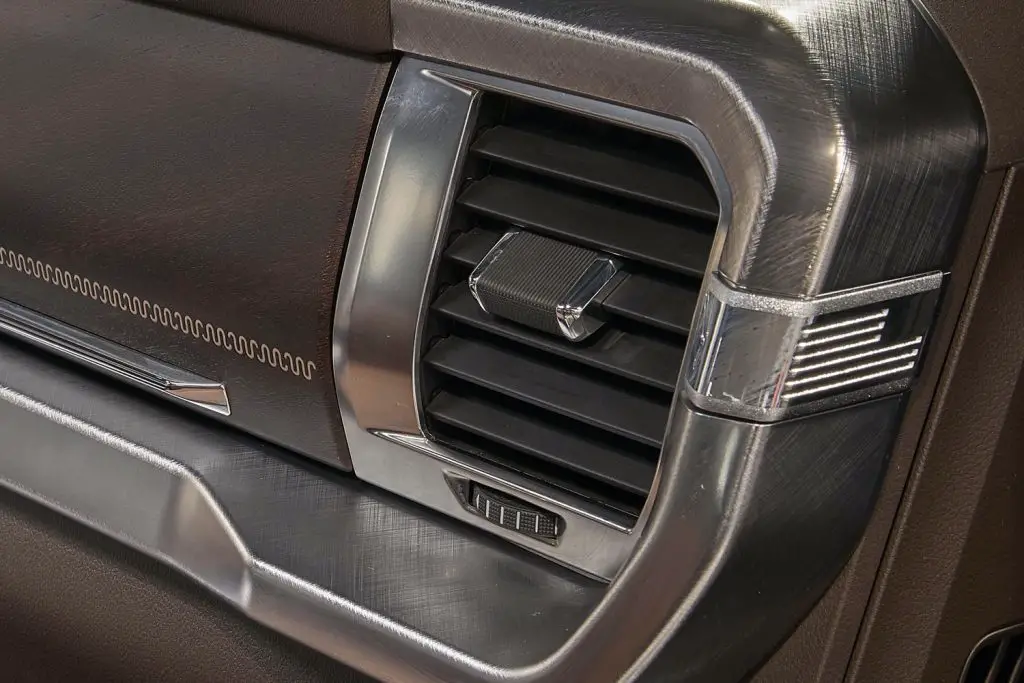 "Ford chooses to invest more in America than any other automaker in part because of its rich history here. There are a lot of parallels between how the company and the country face and ultimately overcome challenges," said Kumar Galhotra, Ford president, Americas and International Markets Group. "It's not easy, and it's not always comfortable, but we don't back down. We will work hard to come back – aiming to be even stronger than before."
Ford COO Jim Farley also recently pointed out just how critical the F-Series in general is to rebuilding the U.S. economy post COVID-19. A grand total of 19,000 workers and 2,000 U.S.-based suppliers help build F-Series trucks in America. Last year alone, Ford sold 900,000 F-Series pickups, which generated $42 billion in revenue. Amazingly enough, that performance made it second only to the Apple iPhone in branded consumer product sales in 2019. And that's certainly worth getting a little patriotic over.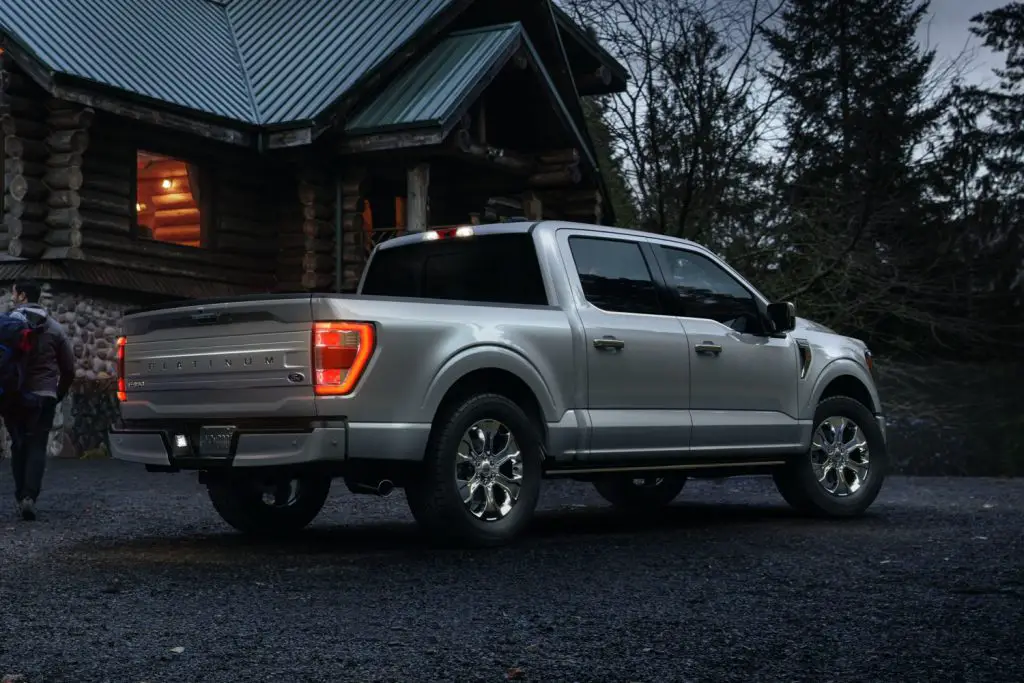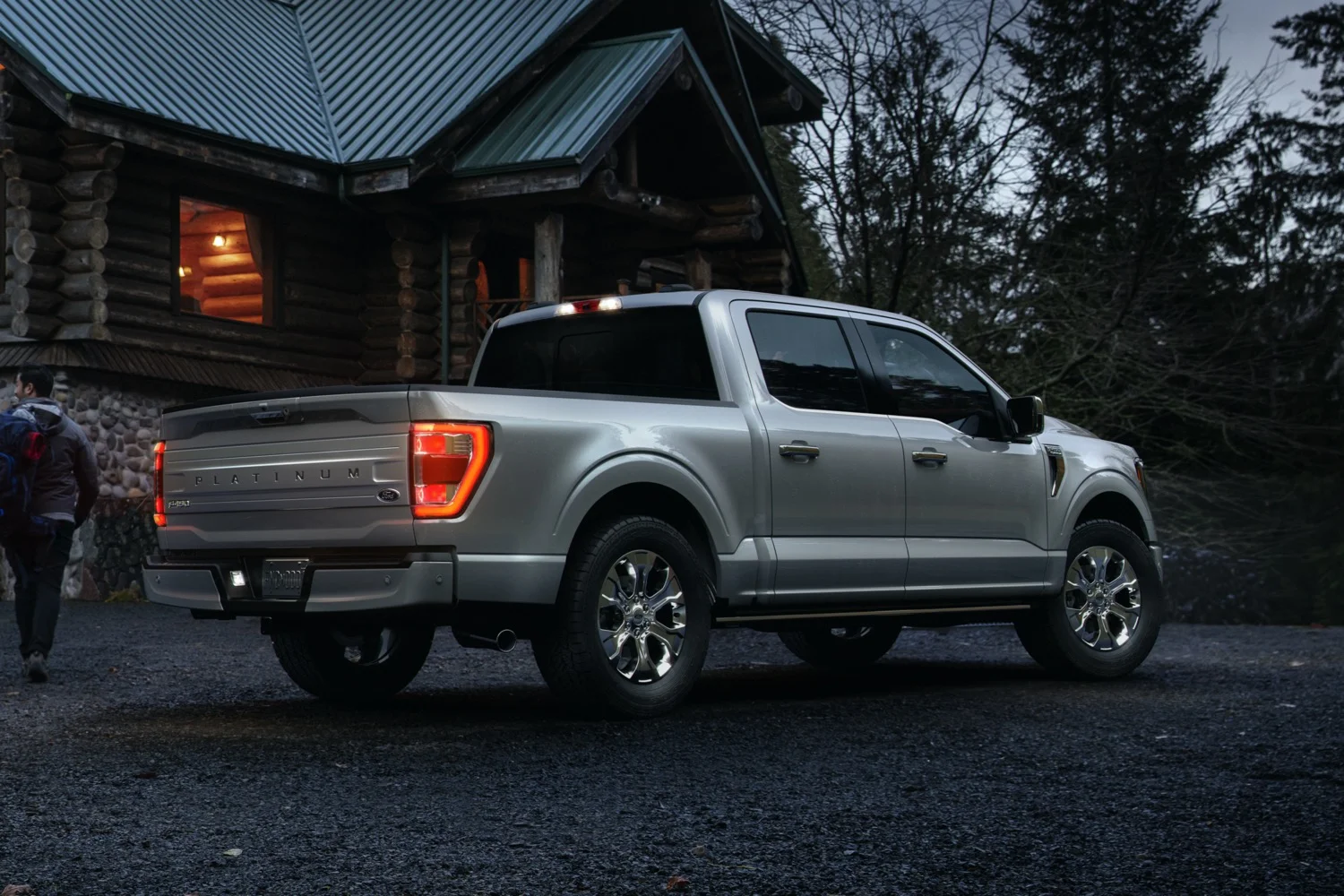 We'll have more on the new F-150 soon, so make sure to subscribe to Ford Authority for the latest Ford F-Series news, Ford F-150 news, and continuous Ford news coverage.