Some will undoubtedly argue and split hairs, but few things are more American than Ford vehicles. The Ford Ranger was recently named the most American vehicle in the world, for starters, and the 2021 Ford F-150 touts its manufacturing roots with a pair of cool American flags located on the dash ends. So hot on the heels of naming the five most American Ford vehicles ever produced, we've got a few cool pics to share of F-150 and Ford Mustang owners celebrating Independence Day in style.
Our top image depicts a sweet Mustang hanging out in front of an equally cool mural painted on the side of a building. The faded-look flag is undoubtedly a work of art, and the words "United We Stand" are plastered across Ol' Glory. It's enough to make us want to stand and salute, that's for sure.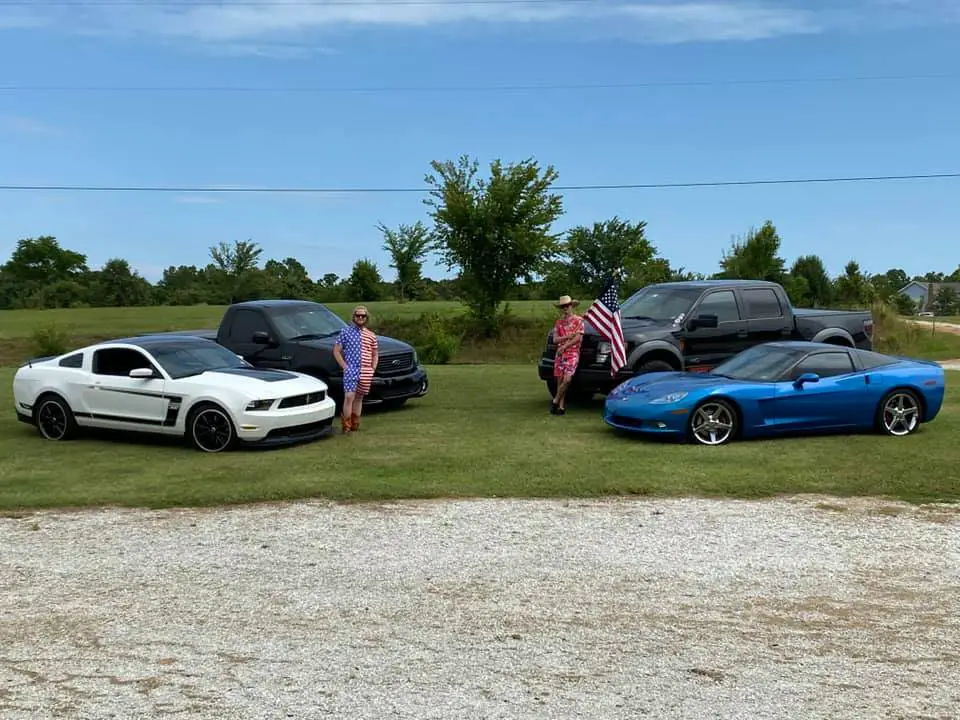 Our second picture is equally patriotic, with an S197 Mustang Boss 302 hanging out in front of an F-150 Lighting and first-gen Raptor. And, well, there's also a Chevrolet Corvette in the picture, but let's just pretend like it's not there. Otherwise, this lineup represents some of the best performance vehicles to ever come out of The Blue Oval, or at least in recent history. And if that isn't patriotic enough, the two guys in the picture showed up to the party dressed to impress, too.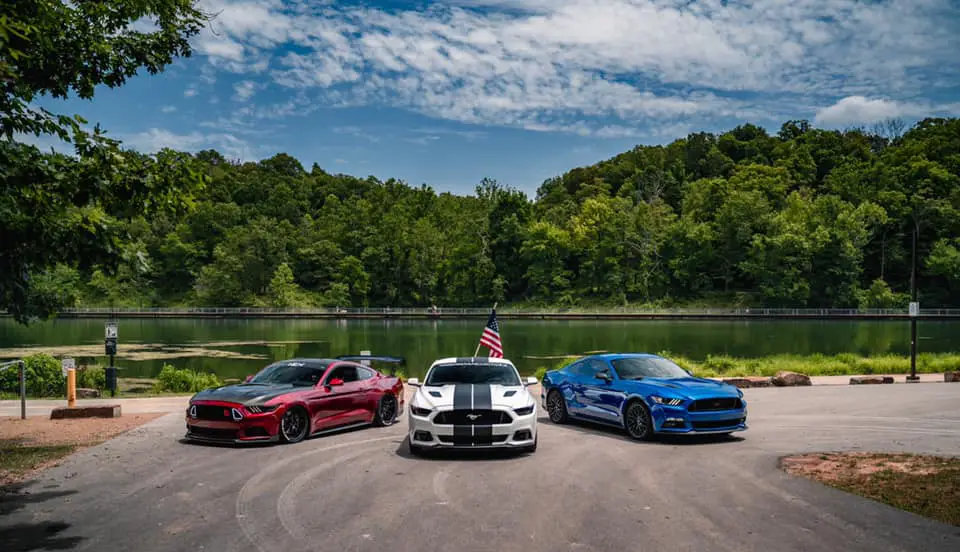 Our third and final picture depicts a trio of Mustangs that are, appropriately, red, white and blue posing in front of a body of water. And in case someone doesn't get the reference, there's also an American flag hanging out behind the white one. We're just glad these Mustang owners could get together for the perfect patriotic photo op, which was very well done.
We'll have more cool stuff like this soon, so be sure and subscribe to Ford Authority for the latest Ford F-Series news, Ford F-150 news, Ford Mustang news, and continuous Ford news coverage.