If you scroll through Facebook Marketplace long enough, you can find all manner of weird, quirky, and sometimes gross items for sale. This weird and quirky 1993 Mercury Capri XR2 for sale on Facebook is made up to look like RC from the Toy Story movies franchise. And it's also not gross unless you have something against movie homage cars.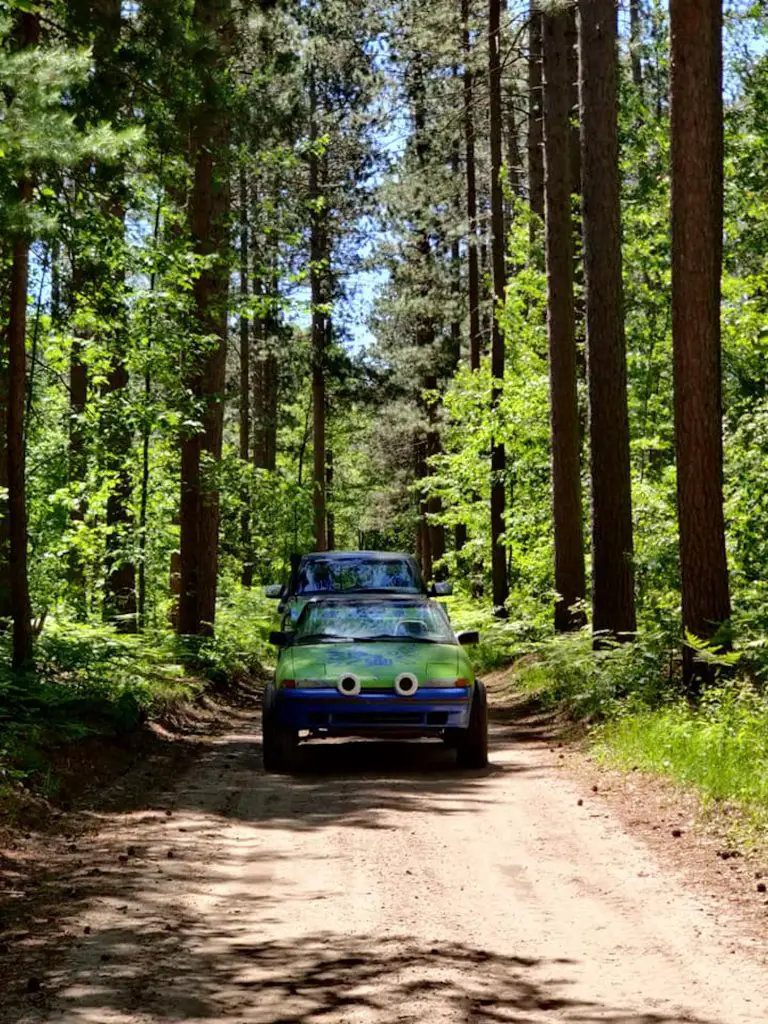 RC made appearances in all four Toy Story movies, playing its most pivotal role in the first film. The green toy car had blue decals, a push bar up front, and large googly eyes in place of headlights. Even though the Mercury Capri was neither radio controlled nor off-road ready from the factory, the seller has put a lot of work into making it as close to the movie's animated car as possible.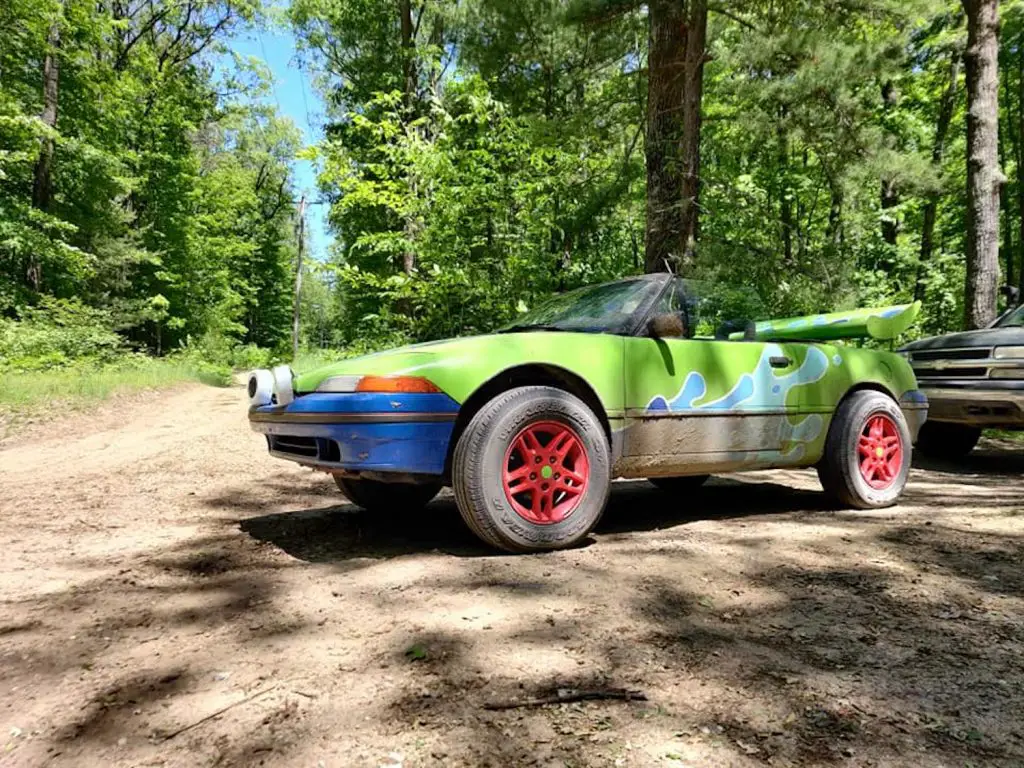 The car was built for the 2020 Detroit Gambler 500, which is a "strange off-road rally for cars that cost less than $500" and the seller says his home-brew Mercury Capri RC car did great the whole time.
The car has a five-speed manual, 172,000 miles on the clock, and the larger turbocharged engine that came in the XR2 trim. It's unclear how many of its factory ponies remain in place, but when new the Capri's turbocharged 1.6L four-cylinder produced 132 horsepower.
This model also has custom wheels and bodywork, which allows it to accommodate the larger rubber.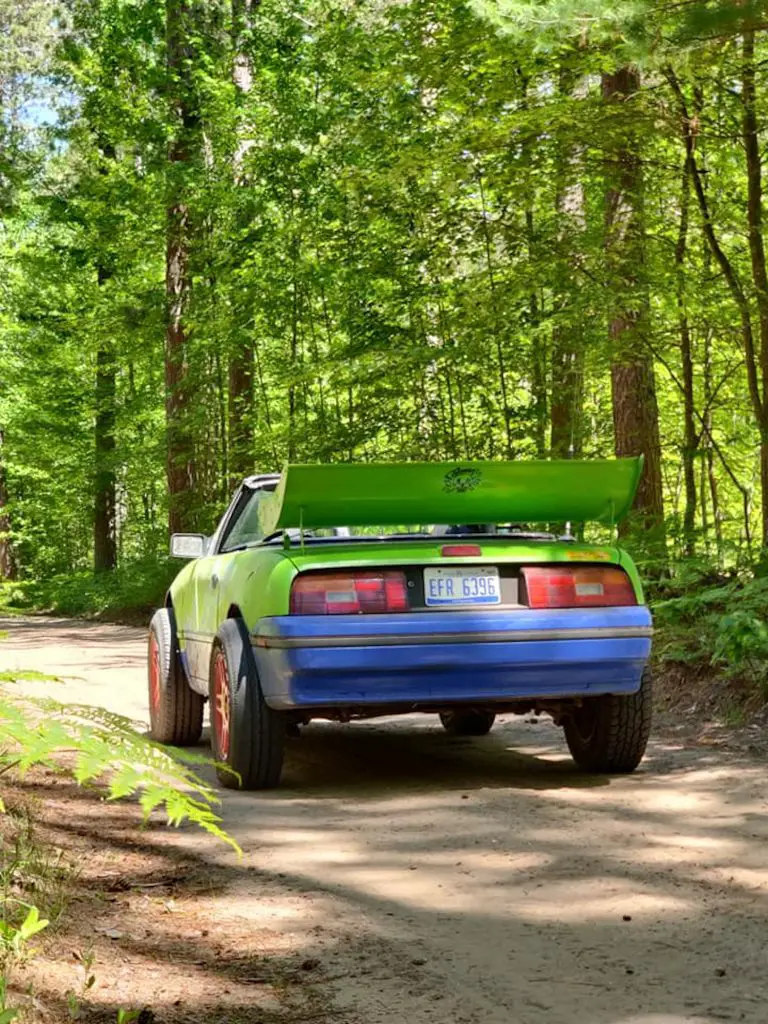 The Mercury Capri was sold for nearly 25 years in the United States. It went through several design changes over its lifespan, and at one point was built on the Fox platform that also underpinned the Ford Mustang. After a short hiatus from the market in the late 1980s, the car was revived in 1991 with the tiny convertible configuration we see here.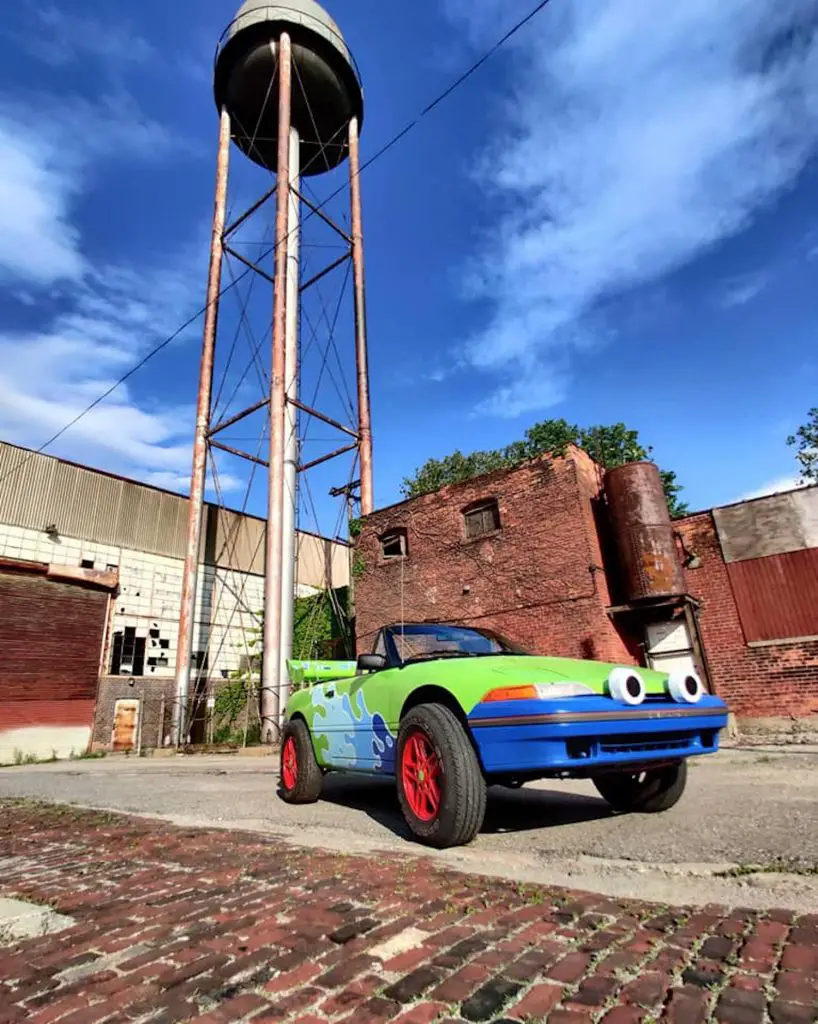 NADA Guides estimates that the high end of retail pricing for the 1993 Mercury Capri XR2 should be around $3,300, so the seller is not kidding when he says that the buyer will have to pay more than the car is worth to take it home.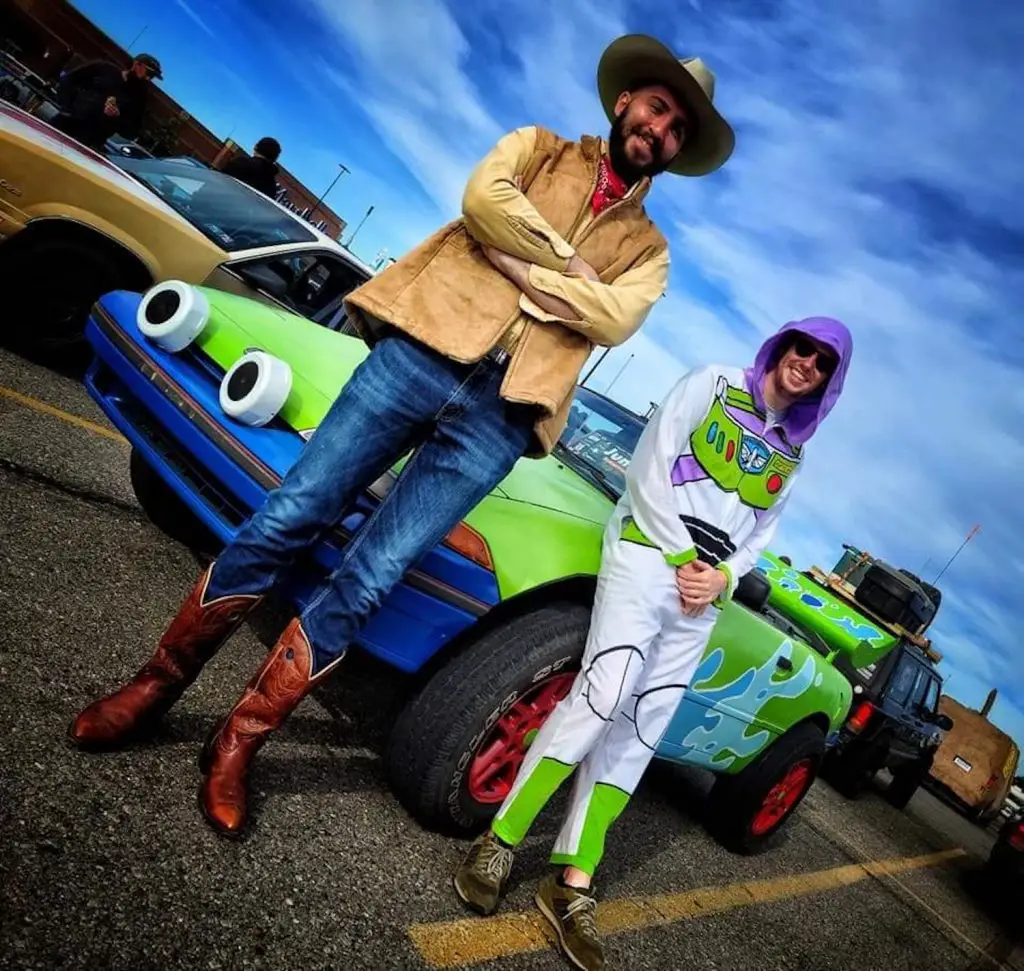 So, if you're very dedicated to Toy Story and have a thing for the quirky little Capri, the seller is taking offers starting at $4,000. The right offer might even take home the adult-size Buzz Lightyear onesie seen in the photo above.
Subscribe to Ford Authority for more Ford cars for sale and around-the-clock Ford news coverage.