Amid the firestorm of information that came with the unveiling of the 2021 Ford Bronco were two pre-production prototypes that The Blue Oval used for various press photos. These two vehicles consisted of a Cactus Grey four-door with white trim and 35 inch BFGoodrich K02 tires, along with a Cyber Orange two-door with 37 inch K02s and a host of interesting accessories. One of the most striking things about these vehicles, however, was the beautiful brown and black leather two-tone, two-door Bronco interior.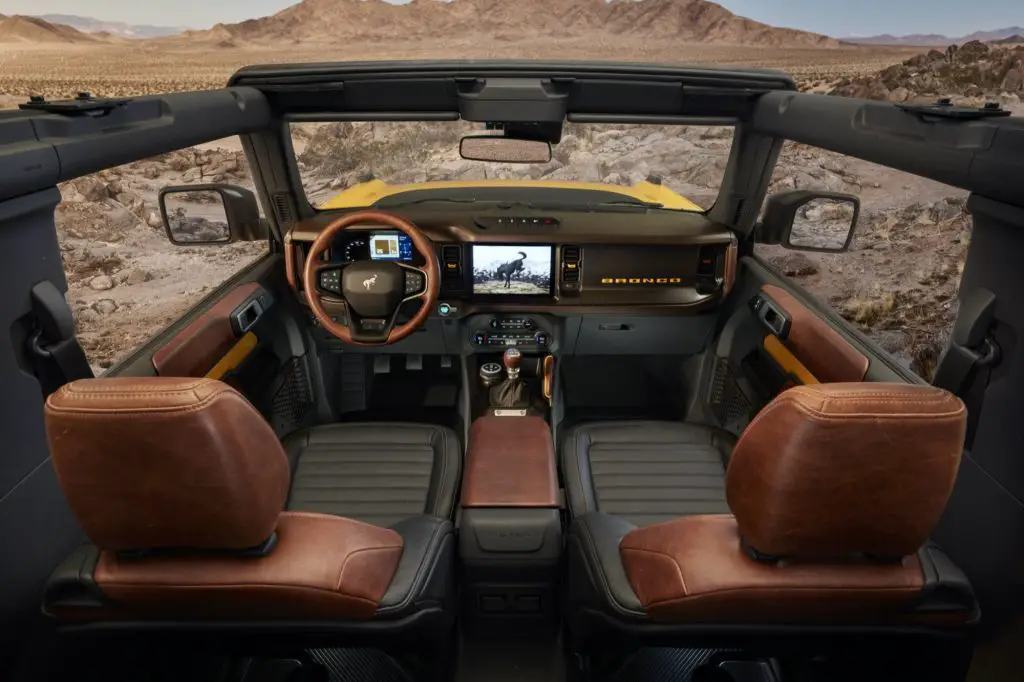 Both of these models were on display at the Michigan Assembly Plant, where the Bronco will be produced. That gave the public a chance to see them up close and personal, and also led to many wondering if that attractive two-tone Bronco interior would actually be available on the production version of Ford's off-road SUV.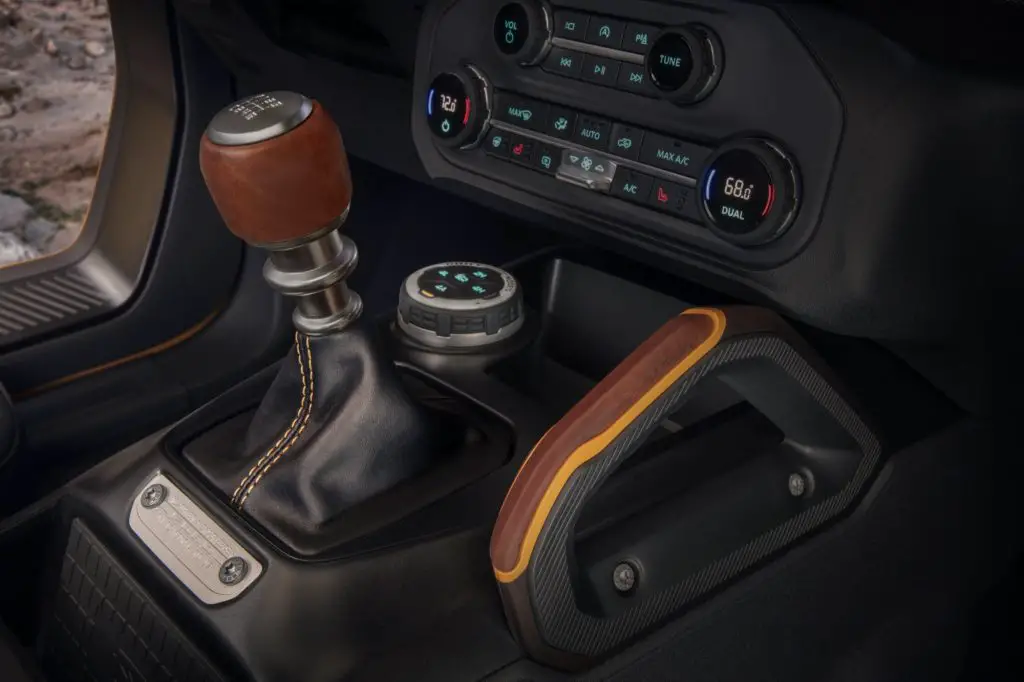 The question was posed to Ford North America Product Communications manager Mike Levine on Twitter, and unfortunately, he didn't have good news to share. "That was for the reveal vehicle only. It's a one-off preview," Levine said.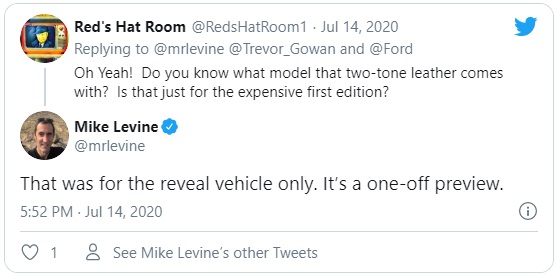 This reply didn't really come as a surprise, however, since Ford clearly stated from the beginning that these two Broncos were "prototypes not representative of production vehicles." But then, something rather interesting happened – Levine's tweet was deleted at some point. But a Google cache search reveals that it did indeed exist at one point.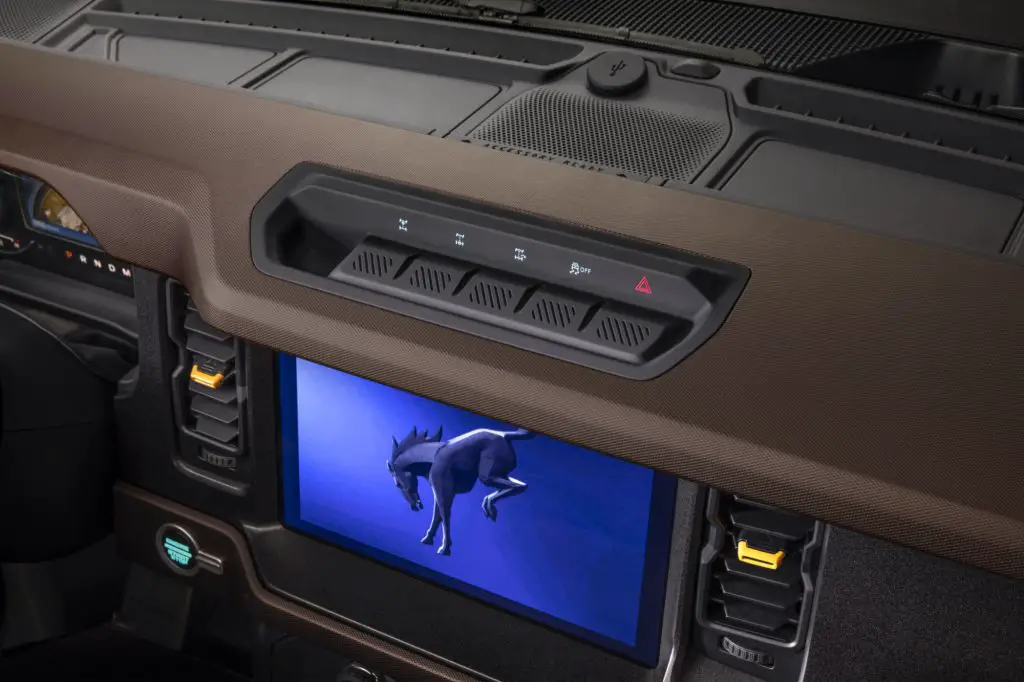 This begs the question – has Ford reconsidered its stance on putting this two-tone Bronco interior into production? The automaker has been very open about the fact that it is listening to customer feedback on the Bronco, both in regards to the availability of a manual transmission with the Sasquatch package and First Edition customers being stuck with Navy Pier as their only interior color option.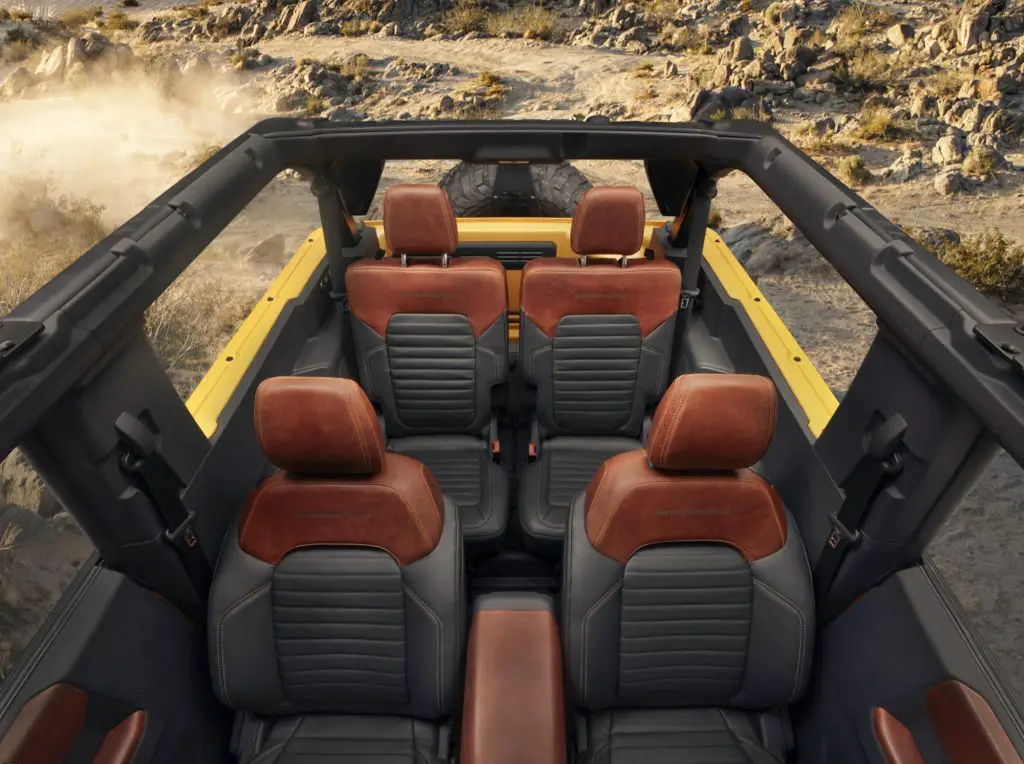 The brown and black prototype Bronco interior is undoubtedly attractive, so it's no surprise that quite a few people have expressed interest in it. And while we can't say for sure if Ford has changed course and decided to offer it on the production Bronco, it would certainly make a lot of sense given the positive feedback it has received so far.
We'll have more on this and other Bronco updates as soon as they're available, so be sure to subscribe to Ford Authority for more Ford Bronco news and around-the-clock Ford news coverage.