Over the past few weeks, the rumormill has been abuzz about the upcoming Ford Maverick – The Blue Oval's upcoming unibody pickup that will slot under the Ford Ranger. And now, brand new spy photos show the latest development prototype.
The last time we've seen the Ford Maverick was in March of 2019, when it was in very early development stages. That particular mule was camouflaged to look like a van, complete with a fake slide rail for an equally-fake sliding rear door. The prototype we're looking at today is very, very different.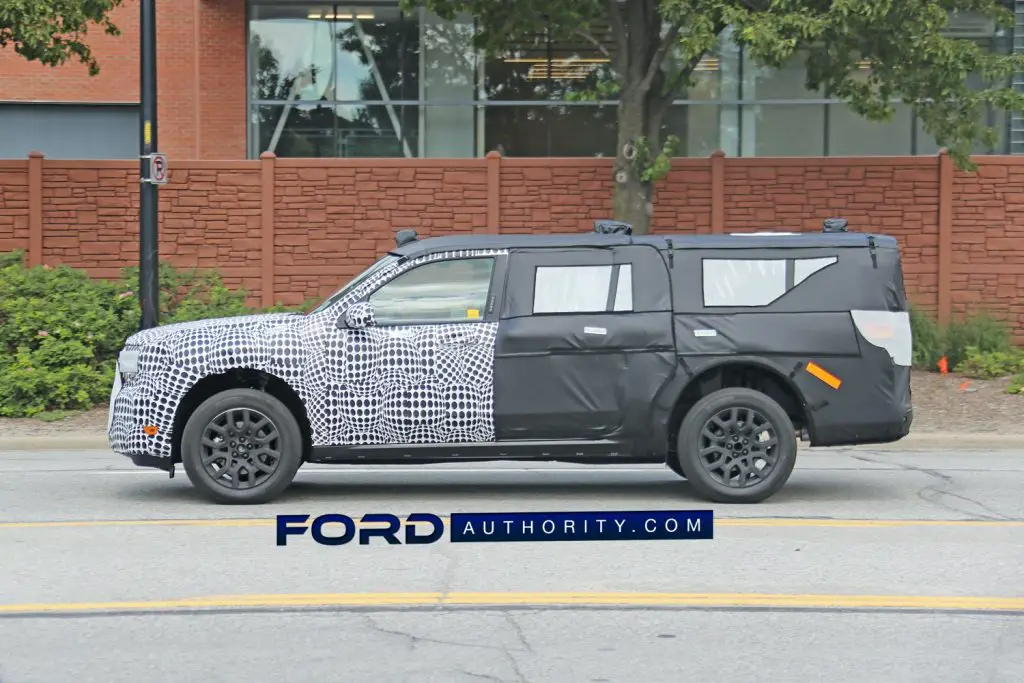 Sure, it still wears gobs of camouflage which, this time around, makes it look like an SUV, potentially thanks to a camper shell over the bed. However, we're told that underneath all that cladding is an advanced prototype for the upcoming Ford Maverick.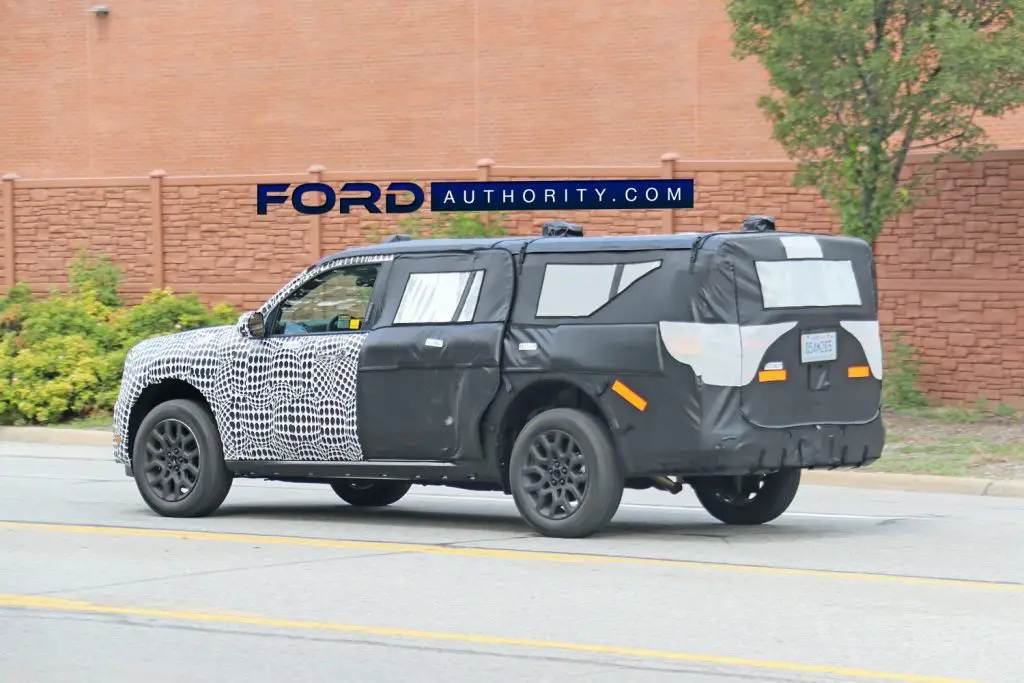 Our spies tell us that the vehicle might look humongous in photos, but it's actually not that big in real life. In fact, we wouldn't be surprised if the devious camo artists used an extra few inches of spacer camo to make this prototype look longer than it actually is. There's also some fake camo that makes the rear door look larger than it actually is.
One of the tell-tale signs that we're looking at a unibody vehicle is that there are not visible frame rails sticking out from underneath the body. Another noteworthy element are the lug nuts: this prototype has a five-lug setup. Other models that also have a five-lug configuration are the new Ford Bronco Sport and the Ford Escape – both models that ride on the Ford C2 platform. That very architecture is expected to also underpin the Ford Maverick.
By comparison, all of Ford's body-on-frame pickup truck and SUV models – from the Ford Ranger to the new Bronco and Everest, and from the Expedition to the F-150, have a six-lug configuration.
Ford Maverick production will take place alongside the Bronco Sport at the Ford Hermosillo plant in Sonora, Mexico. Pricing is expected to start just around the $19,000 mark, and the very first units are expected to begin arriving in roughly 16-20 months. The Maverick will only have one competitor – the upcoming Kia Santa Cruz pickup.
We'll have much more on this and all new model year Ford vehicles soon, so be sure to subscribe to Ford Authority for more Ford Maverick news and obsessive Ford news coverage.