One of the biggest selling points of the 2021 Ford Bronco, without a doubt, is the fact that its doors and roof are reportedly very easy to remove and install. Not only that, but four-door models can even store all four doors in the rear cargo section. But until now, we haven't seen an actual demonstration of how the process of removing or installing Bronco doors or any of its roof configurations actually works.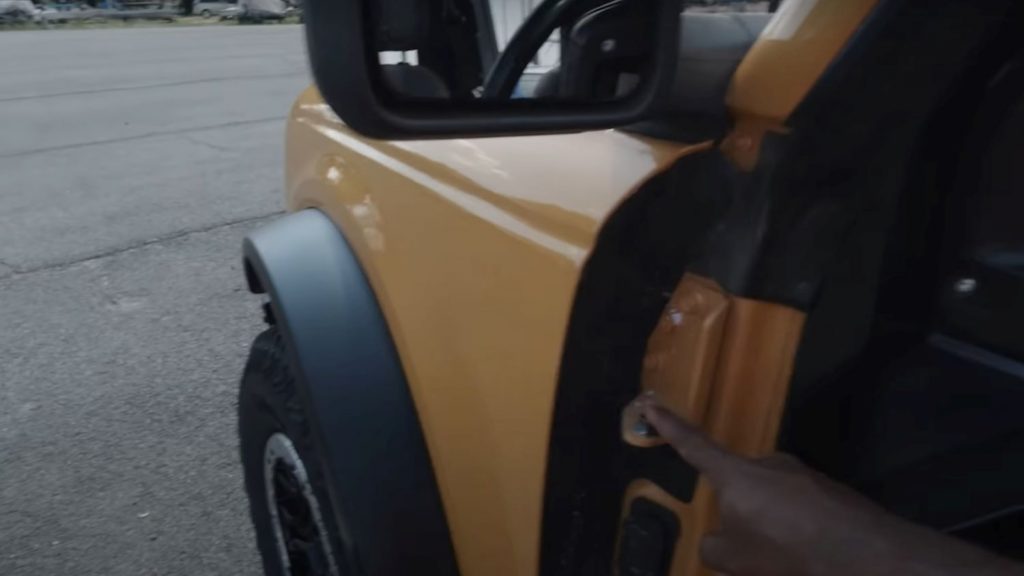 While this nifty video of a 2021 Bronco WildTrak two-door doesn't show us how the Bronco doors and/or roof come off, it does demonstrate how both go on. And it actually does look like a pretty easy process, as Ford has promised. But first, the host points out a couple of cool features, including the side mirrors that are mounted to the wiper cowl rather than the doors themselves.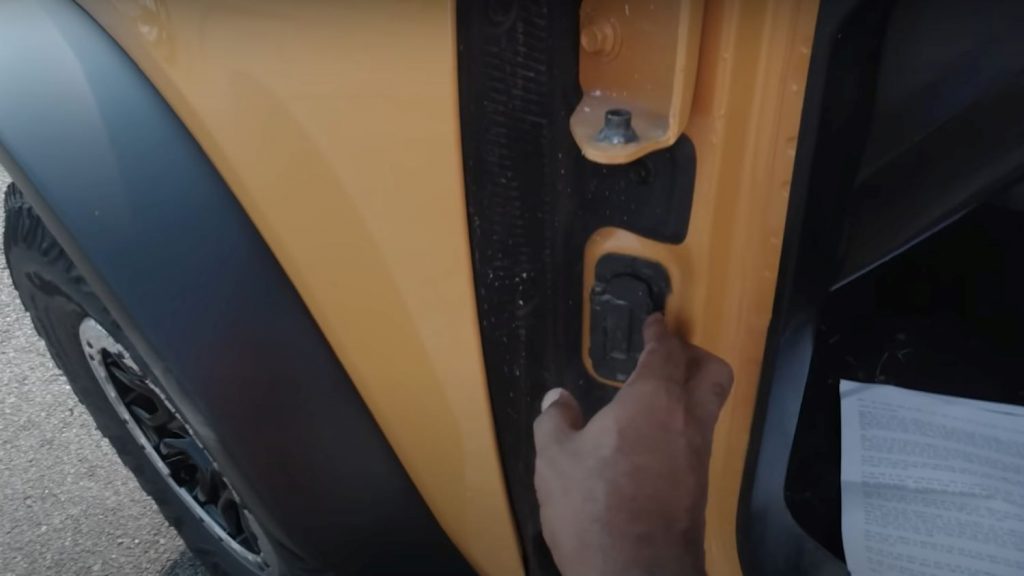 Inside the door frame, there's a single bolt inside of a bracket near the top of the door jamb, along with another bolt located toward the bottom that the door rests on to attach it to the vehicle. Below that, there's an electrical connector for the door's power window and door lock buttons and switches as well.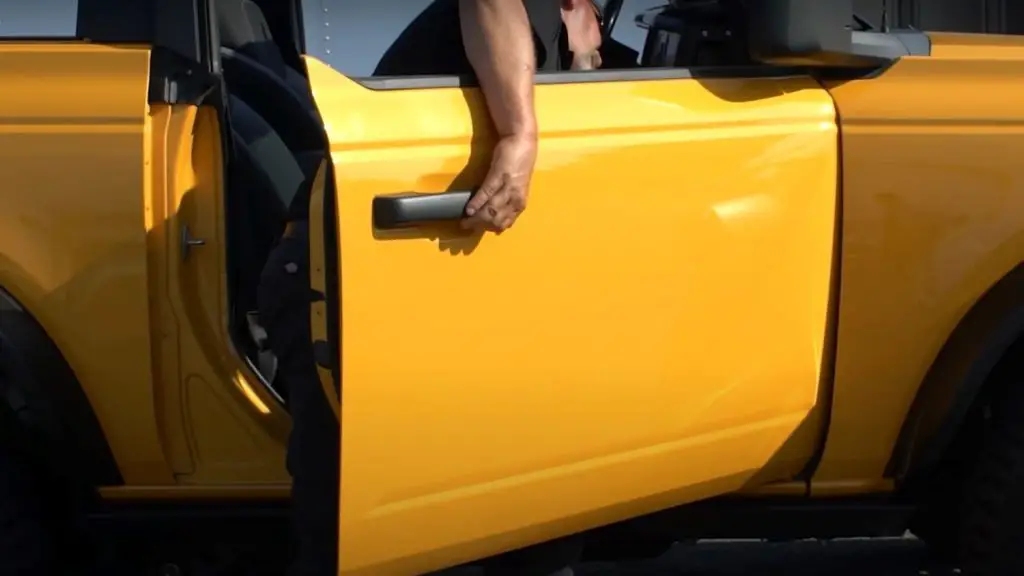 To install the doors, the driver simply picks them up, lines up the holes, and then sets it in place and plugs in the electrical harness. In the video, the only thing that we'd personally worry about is bumping the door into the front fender and scratching them up, but perhaps some clear plastic paint protector would solve that issue.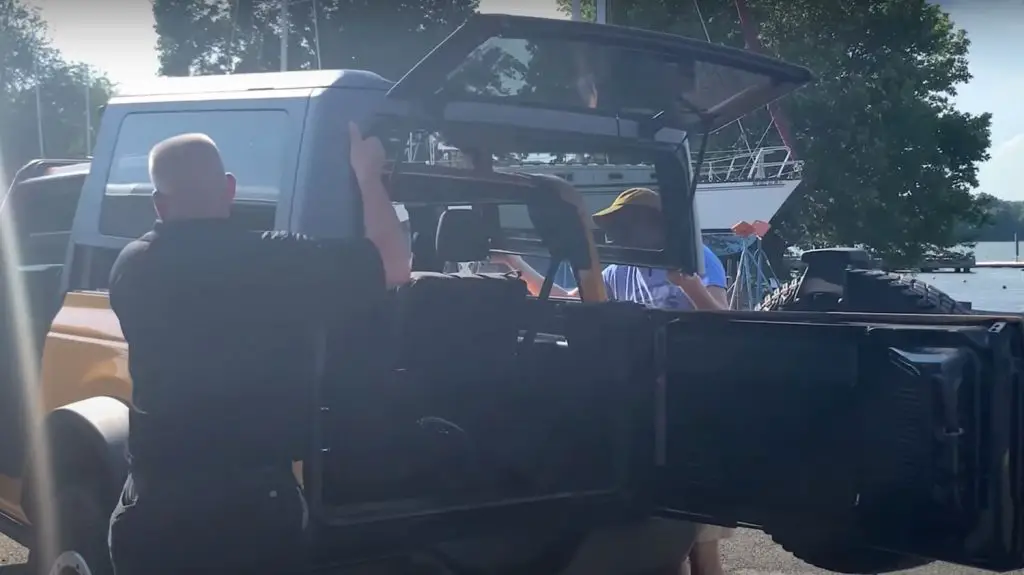 Next, we see two people lift up the entire top and install it on the Bronco. Ford touts the fact that this job can be completed by one person, and the top certainly does look light. Once in place and lined up, the top is secured with interior latches. Unfortunately, we only get to see the whole top installed, not the removable side panels. But the process looks very easy, regardless, even if removing/installing the entire top at once is probably going to be a bit awkward for one person.
We'll have much more on the new Bronco in the coming days and weeks, so be sure to subscribe to Ford Authority for more Ford Bronco news and continuous Ford news coverage.