The idea of converting a truck or SUV into a six-wheel-drive vehicle is nothing terribly new. In fact, we've seen plenty of Ford Super Duty 6×6 conversions and even some sort of Raptor van with six wheels and tires in just the last few months. Hennessey Performance also builds and sells a 6×6 version of the VelociRaptor. But one thing we haven't seen, until now, is a 2021 Ford Bronco 6×6.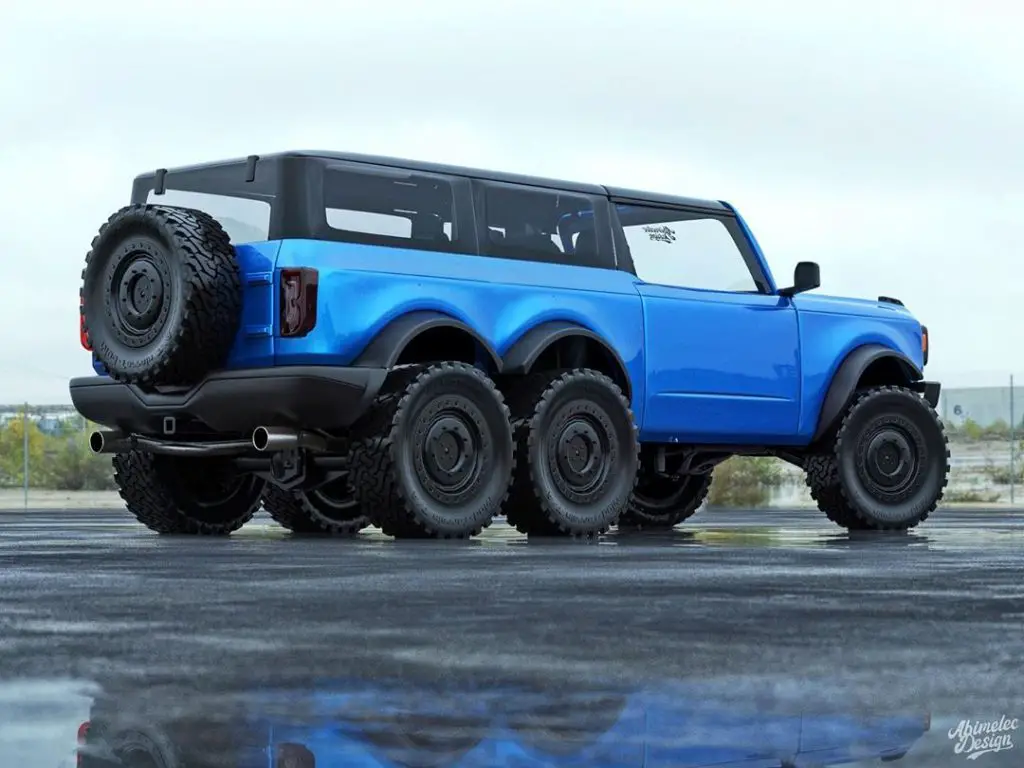 A handful of renderings of a new Bronco 6×6 just popped up on social media, and they're undoubtedly awesome. The artist simply took a 3D render of the new Bronco and worked from there, which sounds easy because we don't have an artistic bone in our collective bodies.
The results, however, are undeniably cool. It appears that the artist simply doubled up on the rear portion of the hard top to stretch it out, which makes sense. Given the fact that these panels come off in pieces, it should still be easy to go topless whenever the driver so desires.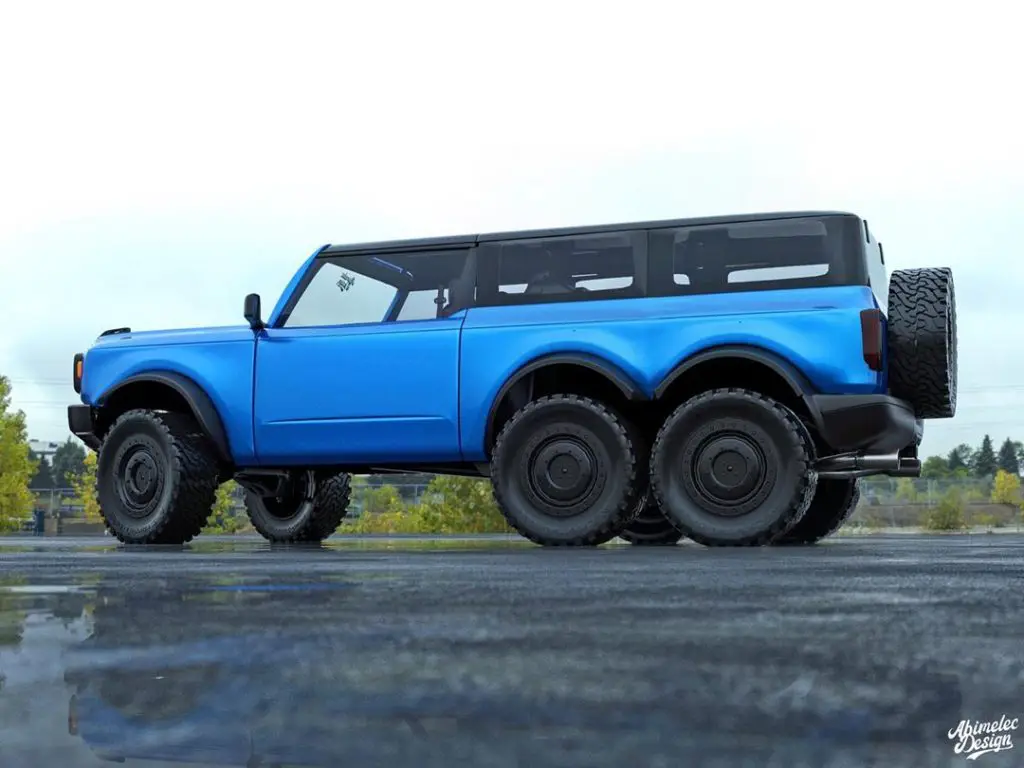 The Bronco 6×6 is also based on a two-door, which makes it a bit more reasonable in length than a four-door might be. Regardless, it looks like the rear section has simply been doubled up, which makes room for another axle and two more giant wheels and tires.
The end result of this exercise looks like something that could very well see production, albeit in very limited quantities. And it's even fairly practical, given that extra cargo and passenger space, coupled with the fact that a flat tire in the rear won't necessarily stop the party.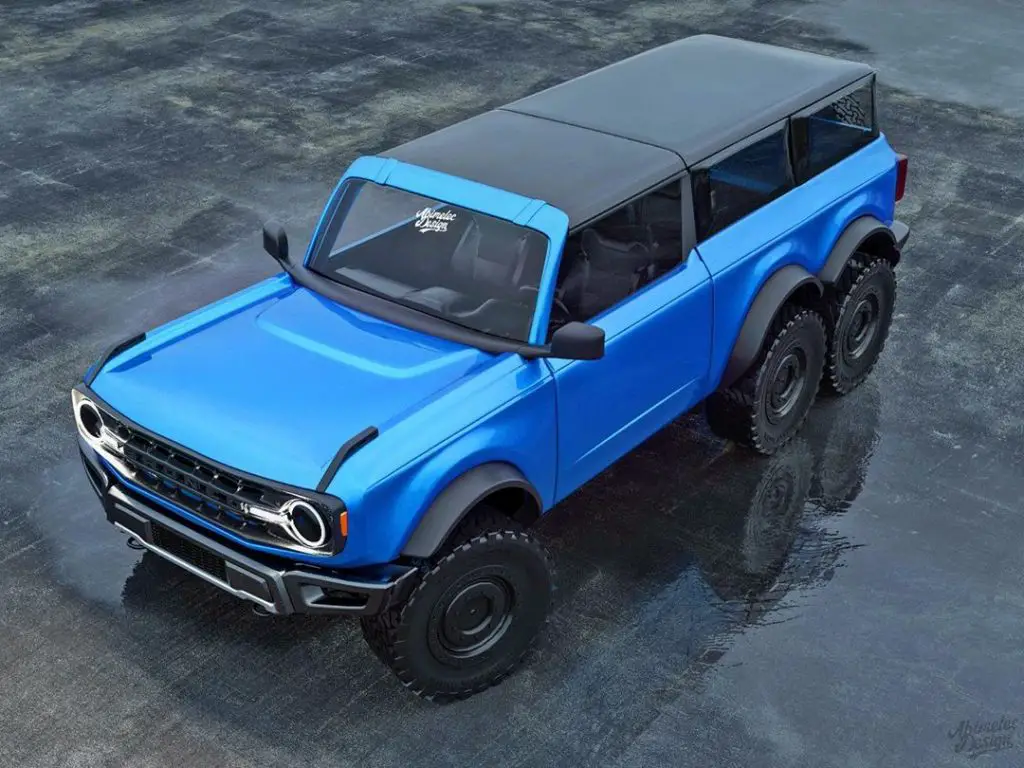 We'd be willing to bet that at least one aftermarket builder will ultimately create a Bronco 6×6, most likely Hennessey. The only real question is, how quickly can they get it built?

We'll have much more cool Bronco content in the coming days, so be sure to subscribe to Ford Authority for more Ford Bronco news and 24/7 Ford news coverage.