It's always a shame when any car, especially a classic, is destroyed in an accident. It's even more tragic when the car isn't even being driven at the time of its demise. That was the case for the 1971 Ford Mustang Mach 1 pictured here. The pony was completely destroyed while riding on an open trailer with nobody behind the wheel.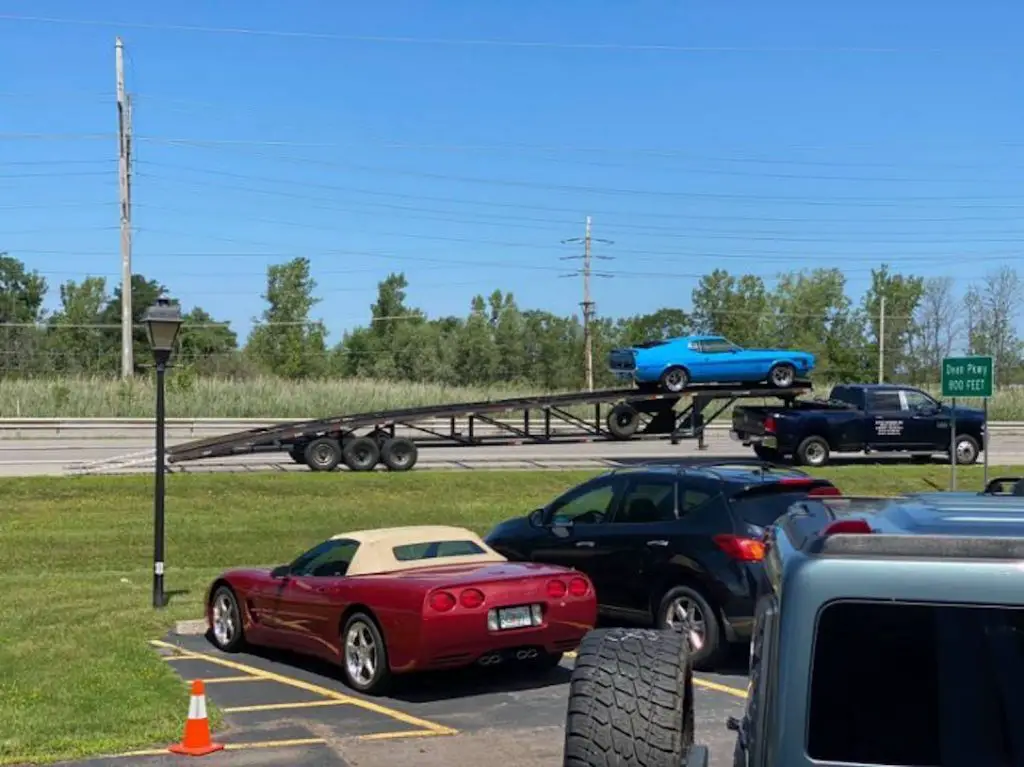 The Grabber Blue Mach 1 was being transported by a classic car dealer in upstate New York. Somewhere along the way from Level One Classic Cars in Rochester, NY to its new owner in Dawsonville, GA, the car, its trailer, and what appears to be another pickup truck ended up in a ditch.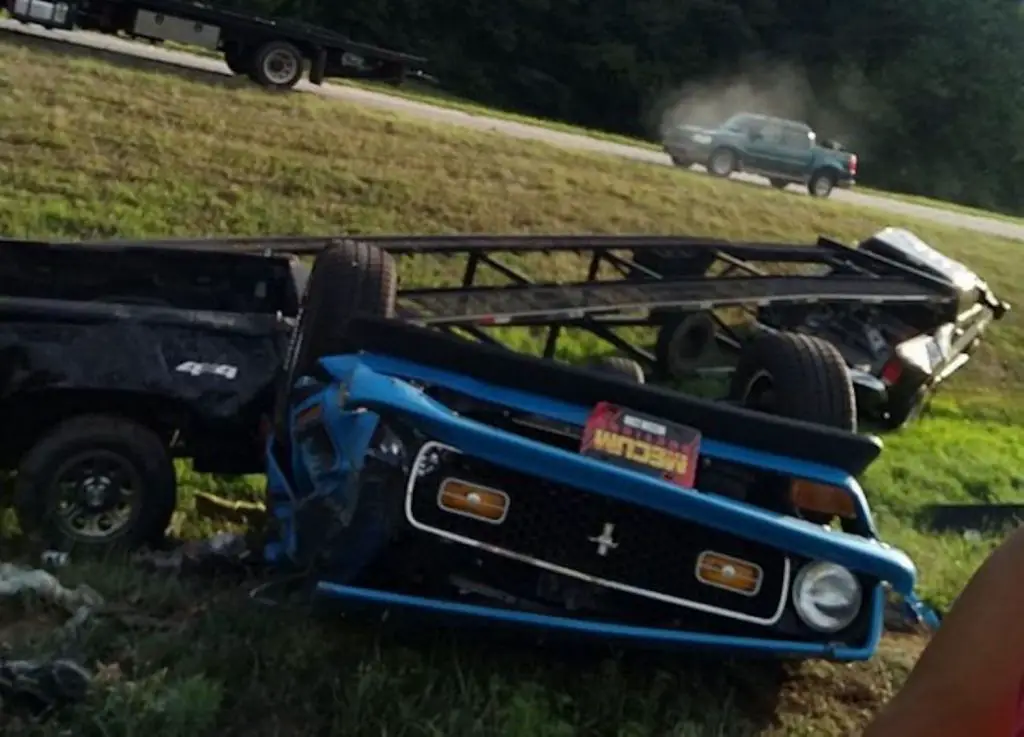 We don't have many details on the accident, but we do know that the 1971 Mustang Mach 1 made most of its 900-mile journey without incident. The carnage took place just 20 minutes away from the car's new home.
From the photos, it appears to be a total loss, and clearly a tragic outcome for the car and its buyer. However, we're hoping that there's a crafty buyer out there with the skill and tools to rebuild it. On the upside, reports don't indicate any injuries (except for the involved vehicles, that is).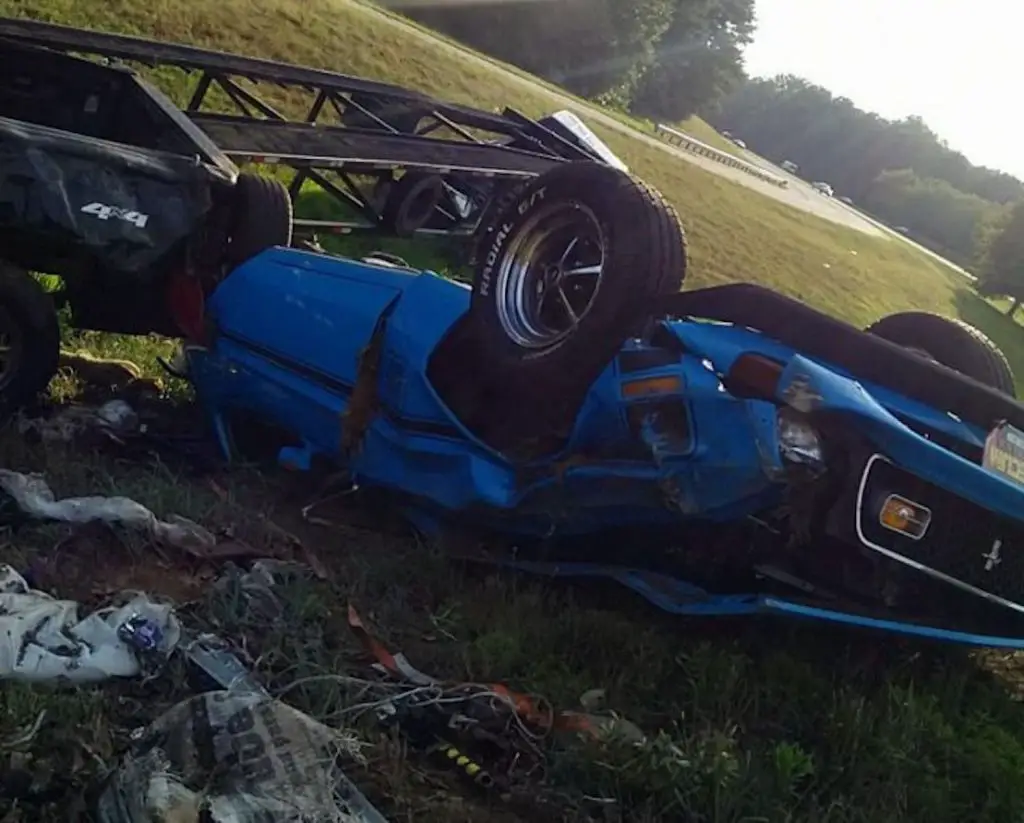 It's worth noting that this is not the same Mustang we reported as being headed to auction earlier in August. That auction car is a 1970 Ford Mustang Boss 429, which commands price tags deep into six-figure territory.
Meanwhile, the Mustang Mach 1 with a 429 cubic-inch engine still commands a hefty price tag, though the numbers are a bit lower. Hagerty estimates that the value of a clean 1971 Mustang Mach 1 is just shy of $60,000, but we'd guess that a fully-overhauled example like this one was before its destruction is worth quite a bit more.
We'll have more about awesome vintage Fords soon, so be sure to subscribe to Ford Authority for more Ford Mustang news and 24/7 Ford news coverage.