We can safely add one more vehicle to the list of Australian cars we wish we could buy in the United States, but can't. This 2012 FPV GT Boss 335 R Spec FG MKII, a tuned Ford Performance Vehicles version of the Falcon sedan, is powered by a supercharged 5.0L Coyote V8 while also featuring a host of go-fast upgrades.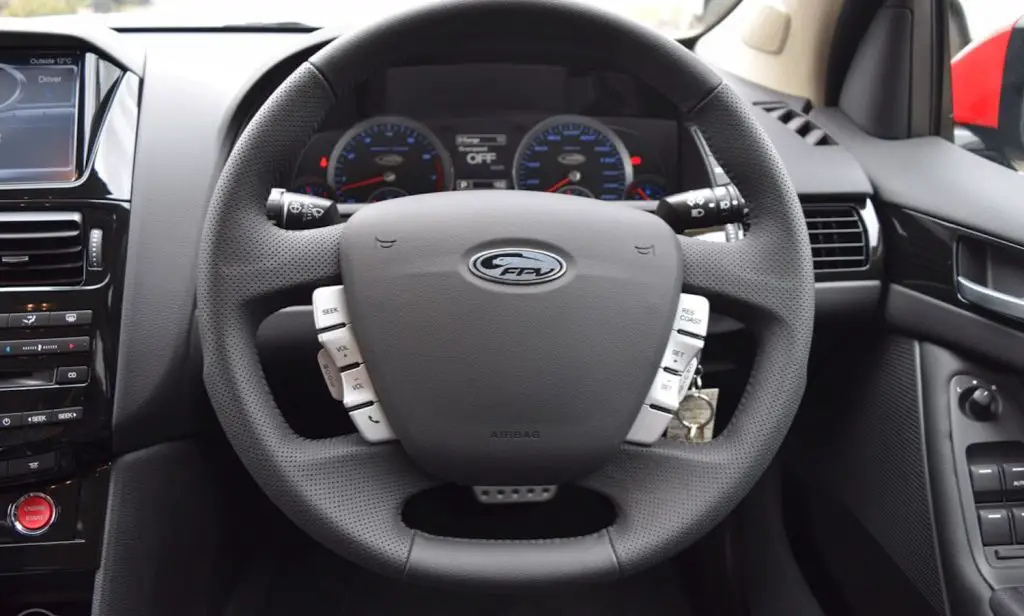 If the words "Coyote", "V8", and "sedan" used in the same sentence don't get you excited, maybe this will: the 2012 FPV Boss 335 GT R Spec is one of the most powerful Australian cars ever made. FoMoCo shipped the 5.0L Coyote V8 from the United States to Australia, where a Harrop supercharger was added.
The resulting car speaks for itself: 335 kW (449 horsepower), a 0-100km/h (0-62 mph) time of just under five seconds, and a full performance suspension system. And all that, while also providing seating for five.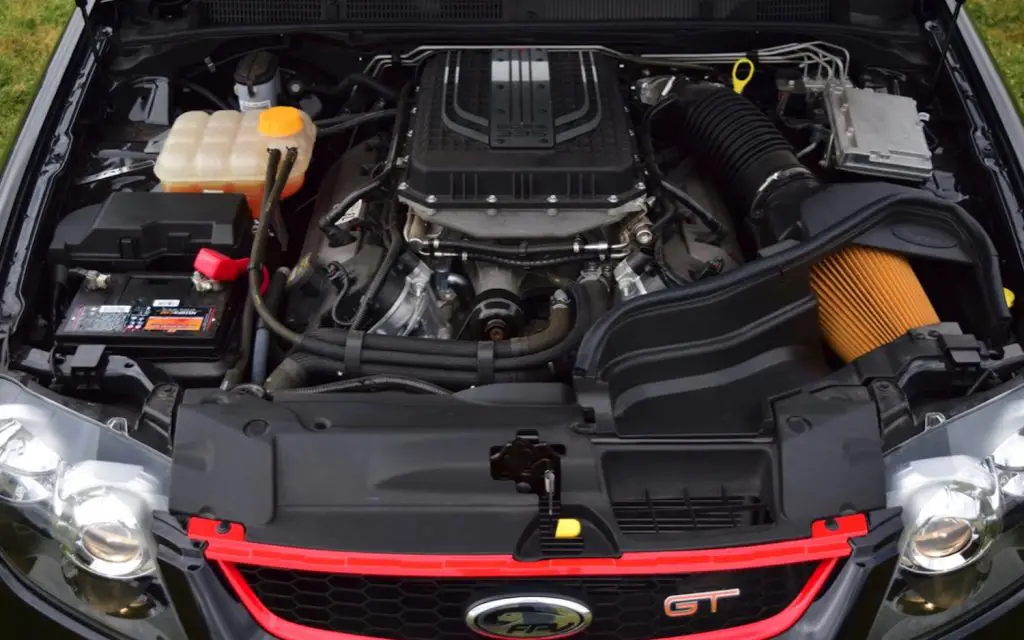 Though it was available with a manual, this particular car has a ZF six-speed sequential SportShift automatic gearbox that is said to be specially-tuned to handle the power. The only real downside there is that the transmission cuts power briefly during shifts, which can interrupt important activities like sideways slides and burnouts.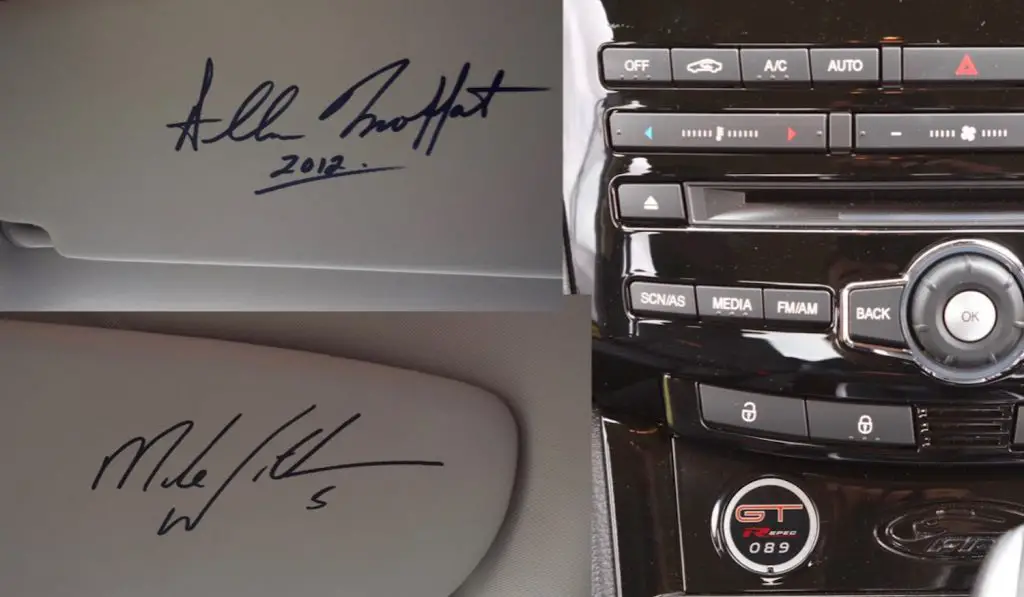 Just like the FPV GT-F 351 that we showed you over the weekend, this FPV GT Boss 335 is the last of its kind. Ford Performance Vehicles made 350 units of the car for its final year in production, only 75 of which were made in the black and red color scheme you see here. Making this car even more special are the signatures from Canadian-Australian racing driver Allan Moffat and Australian pro driver Mark Winterbottom on the sun visors.
If, while reading all that, you had the idea that this beastly Ford sedan is not cheap, you'd be right. The FPV GT Boss 335 is up for sale right now with a price tag of $117,000 Australian, which adds up to around $83,200 USD, at today's exchange rate. Exclusivity has a price, as they say.
We'll have more rare Ford vehicle finds soon, so be sure to subscribe to Ford Authority for 24/7 Ford news coverage.