The 2020 Mustang Shelby GT500 has been out for a while now, but apparently, dealers are still looking to make a quick buck on Ford's range-topping pony car. We've seen some pretty insane markups on these cars in recent months, but this recent sighting of a 2020 Ford Mustang Shelby GT500 Carbon Fiber Track Pack-equipped car wearing an eye-watering $205,890 price tag proves that these gougers aren't done just yet.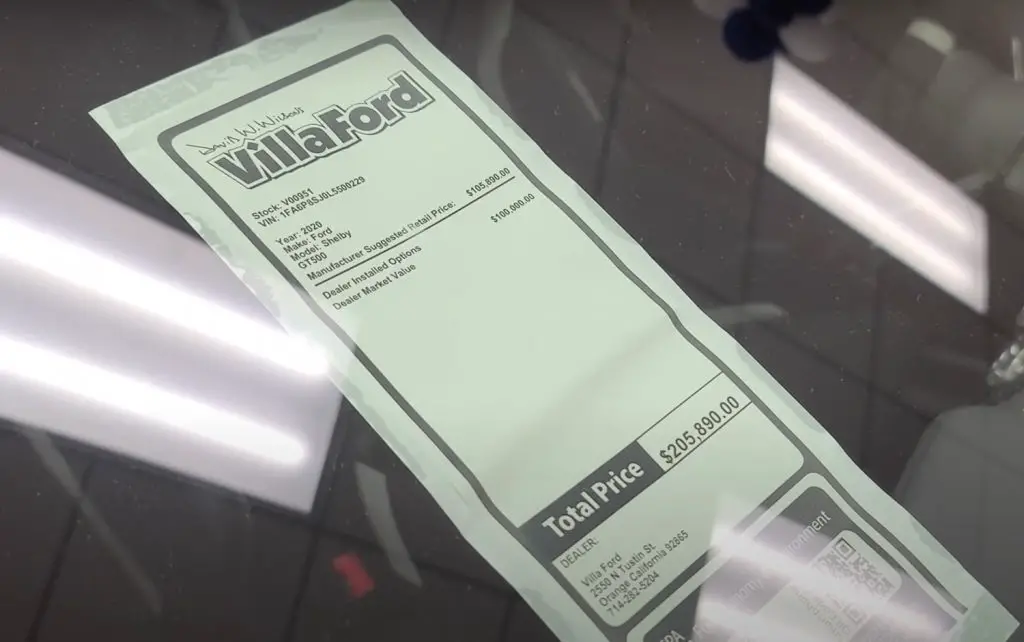 To be fair, the window sticker on this particularly well equipped car is $105,890. But with the $100,000 in "Dealer Market Value" added on, it nearly doubles the price of the car. If that isn't offensive enough, the GT500 is sitting next to a new GT350, which also carries a markup of $15,000. We're talking about a model that's been out for a few years now, and is an absolute bargain on the used car market.
And that isn't the extent of this particular dealer ADM insanity. There's a Twister Orange GT350 nearby, also with a $15k markup, giving it a cool $82k price tag. Then an Iconic Silver GT350 with the same "deal." As our video's host points out, once you add taxes onto these cars, you're talking supercar or even exotic car money.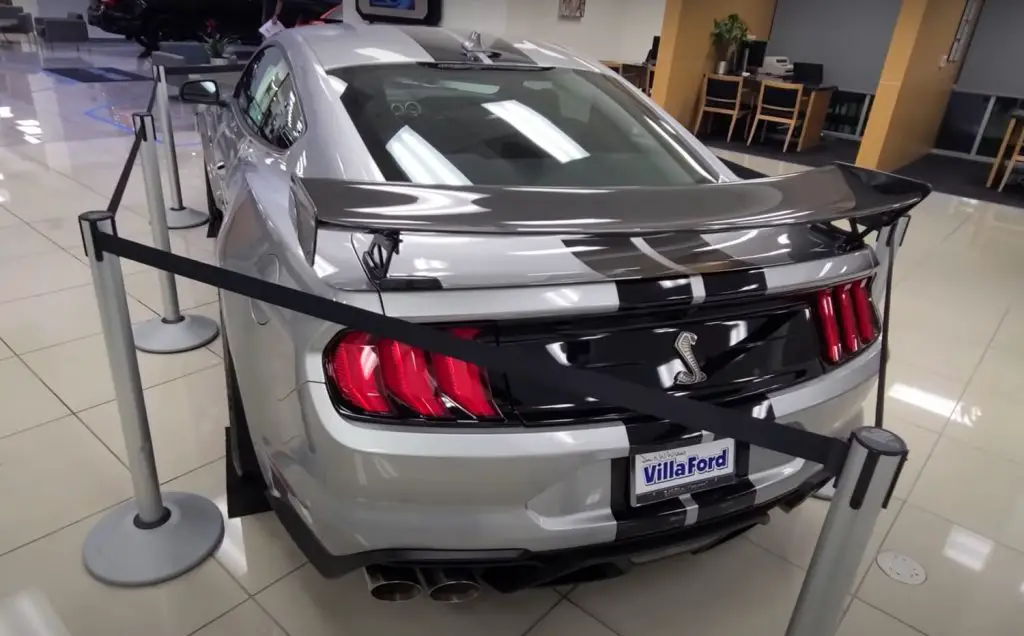 The 2020 Mustang Shelby GT500 in question could easily go out the door for around $226,000, which is pure insanity. To put things in perspective, a Lamborghini Huracan starts out at $208,000, while a McLaren 570s can be had for around $192,000. Sure, the new GT500 is awesome, but is it $200k awesome? Not likely.
The other problem is the fact that folks who buy these cars now and pay big markups are going to take an absolute bath in a few years if they try to sell them. Shelbys hold their value better than most cars, but once something better comes along, they'll inevitably get cheaper. Thus, those that wait a little while longer to buy one will likely be rewarded handsomely.
We'll have more good and bad new car deals to share soon, so be sure to subscribe to Ford Authority for more Ford Mustang news, Mustang Shelby GT500 news, and around-the-clock Ford news coverage.