When the 2021 Ford Bronco was revealed a few weeks ago, it was universally praised, and rightfully so. But there are those that feel like the new Bronco looks a little like some other vehicles out there, including the Jeep Wrangler and even Toyota FJ Cruiser. We don't see the resemblance to either of those models, but we did catch a little International Scout in there, as did quite a few others. And that's led to the obvious next step of someone creating a modern Scout with styling lifted from the 2021 Bronco.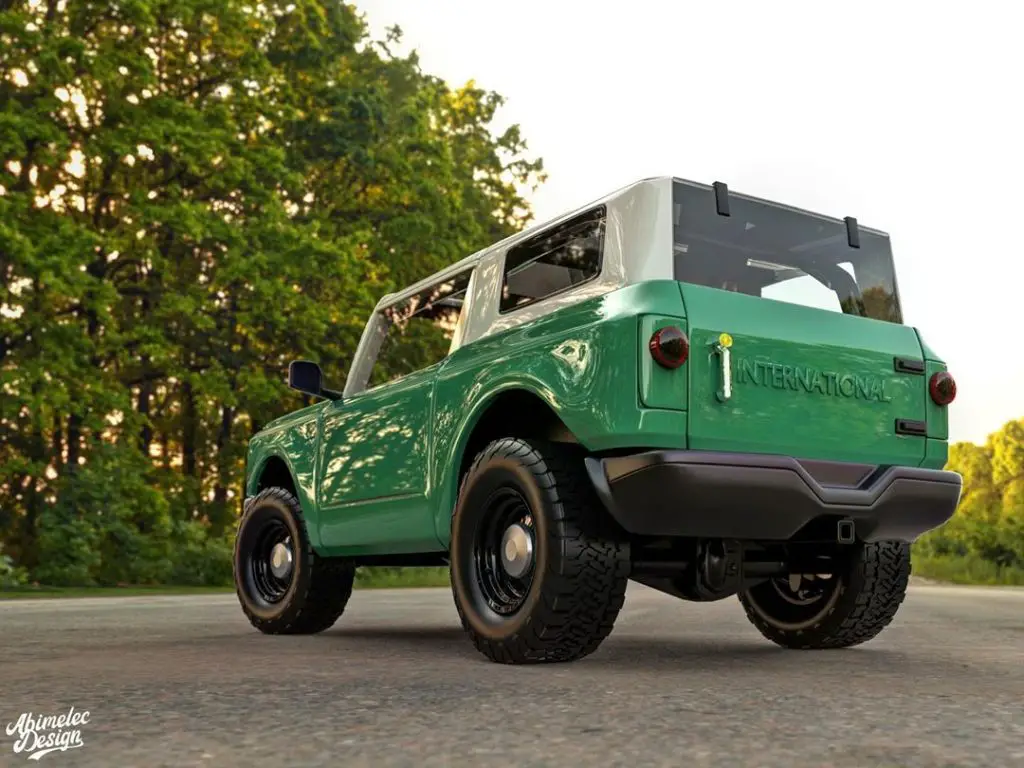 These renderings come to us from artist Abimelec Arellano, who recently also created a rather wicked-looking Baja-ready Bronco model. And truthfully, it just works. The original International Scout, which was in production from 1961 to 1980, features the same clean lines and simplistic overall look at the new Bronco. It also had round headlights and a rectangular front grille, along with boxy styling.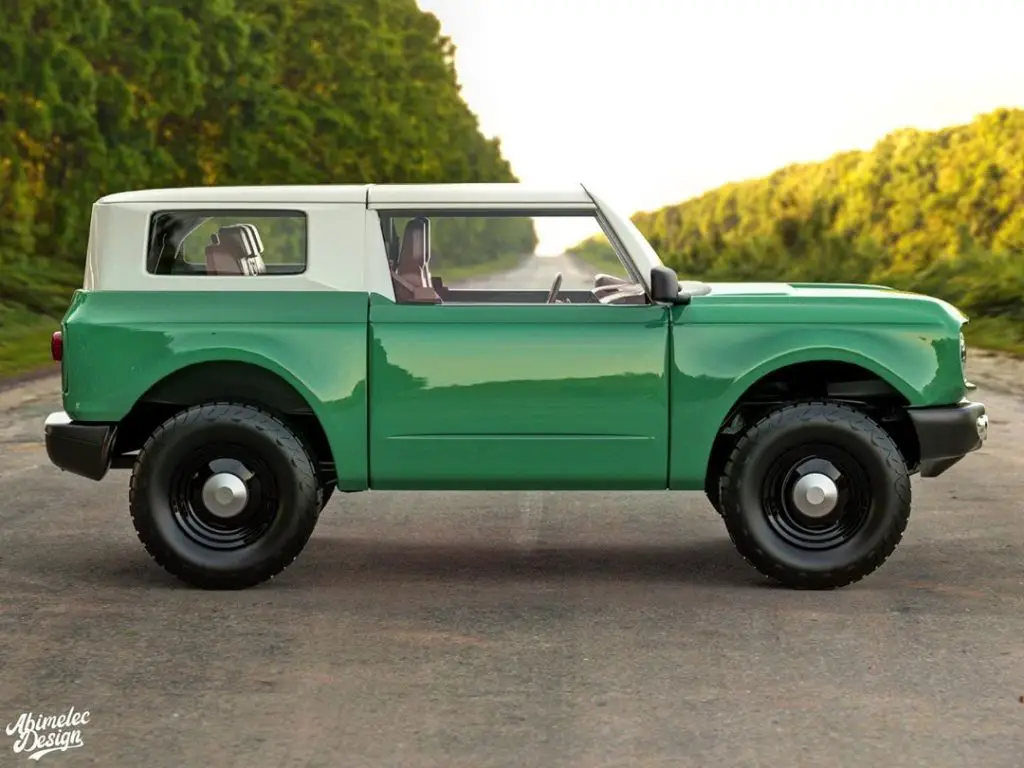 These renderings basically just take a stock Bronco, add a green and white two-tone paint job, steelie wheels, and slap some badges on there. But the rear end styling in particular is quite different, as are the sides and the location of the doors. The top design is also heavily revised, with smaller side windows and a more dramatically raked windshield.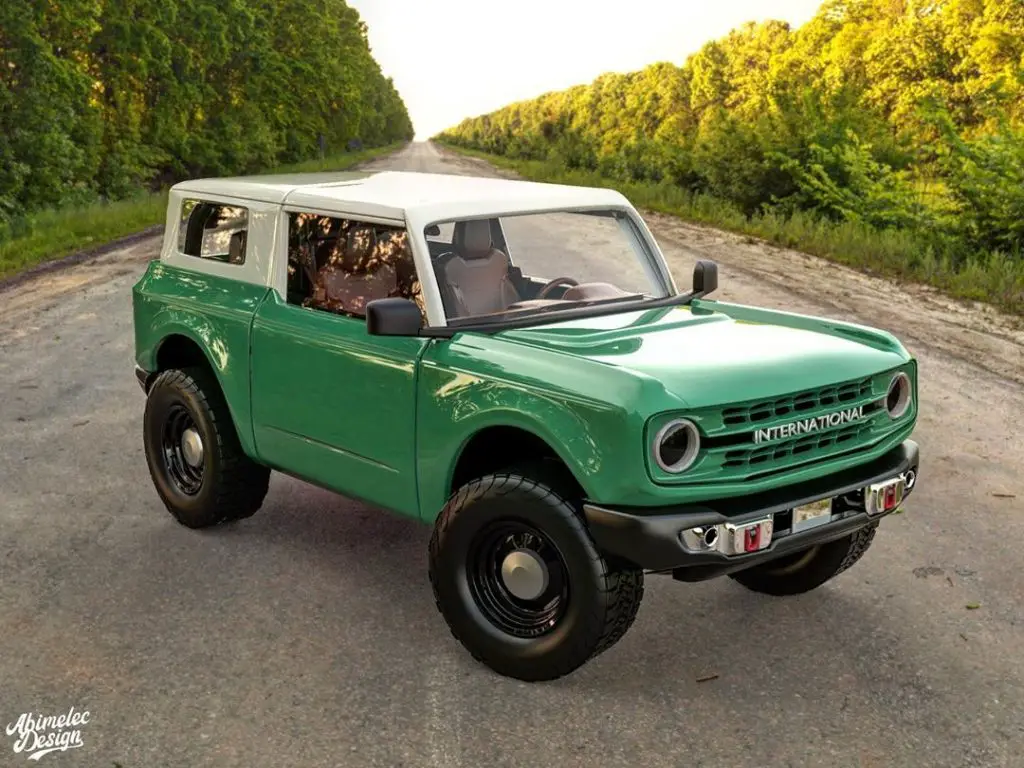 Today, the Scout enjoys a cult-like following, much like the Bronco. Values have also risen steadily as vintage off-road vehicles continue to explode in popularity, though perhaps not to quite the same level of insane prices we've seen some first-gen Bronco examples go for.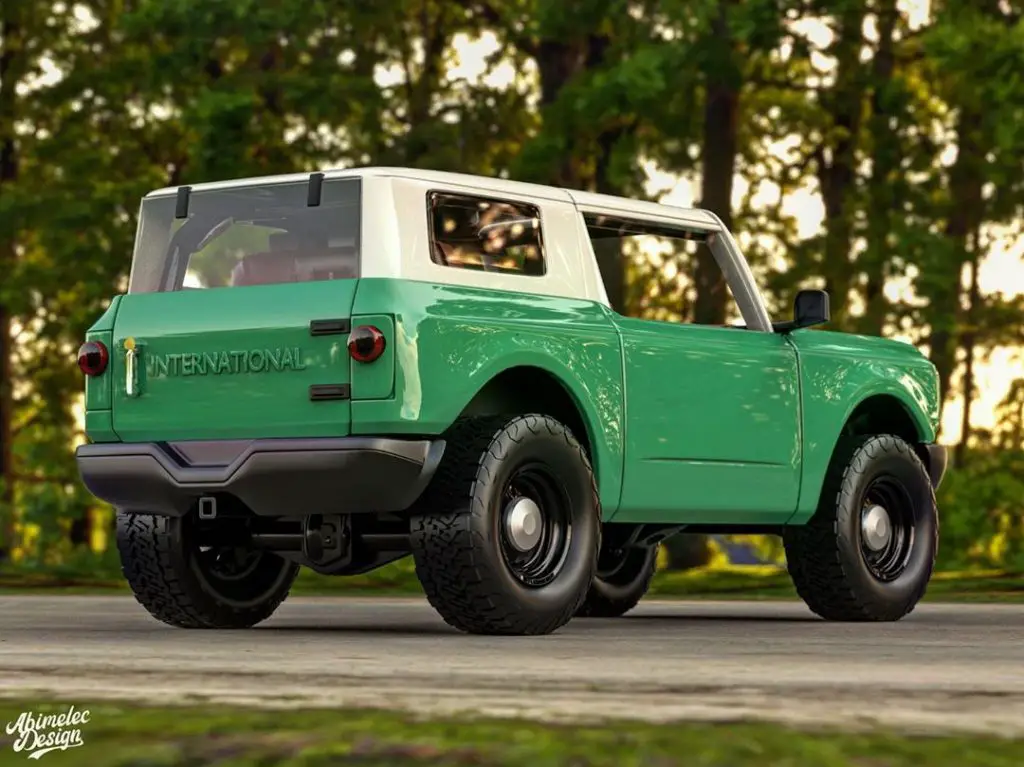 Regardless of their similarities, however, any gearhead worth their salt can tell the difference between a Scout and a Bronco, just as they can spot the difference between Ford's reborn off-roader and the Wrangler or FJ Cruiser from a mile away. But all of these are rugged and square vehicles cut from the same cloth, which is why they continue to get lumped in the same category.
We'll have more cool renderings like this to share soon, so be sure to subscribe to Ford Authority for more Ford Bronco news and non-stop Ford news coverage.