The reborn, 2021 Ford Bronco has caught and held the attention of the automotive community in a way that few others ever have. Customer reservations and interest in seemingly every detail are both strong, but one of the most interesting things to come out of the Bronco's unveiling has been all of the interesting renderings. That's especially true with these "Woody" Bronco renders that recently turned up on Instagram.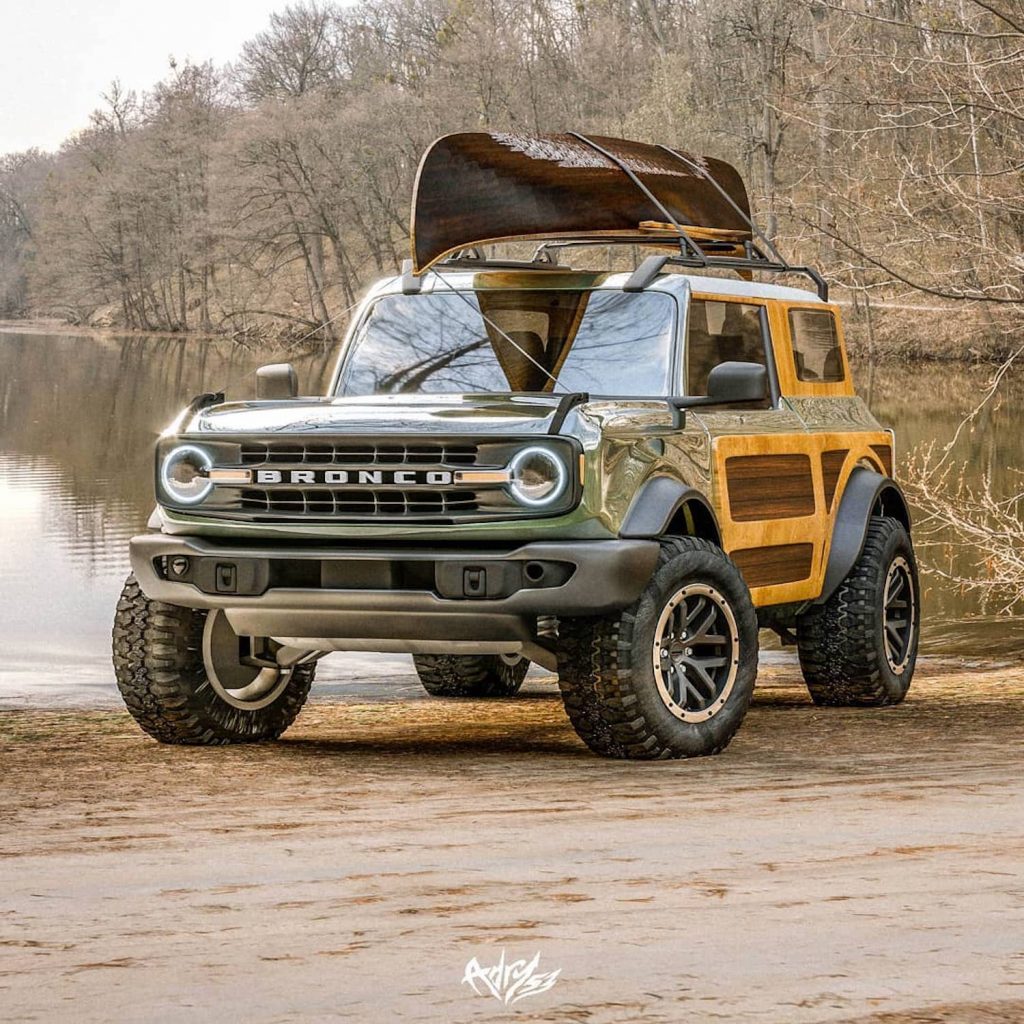 Timothy Adry Emmanuel, known as adry53customs on Instagram, has turned his digital pen to render everything from Volkswagen buses to Ram pickup trucks. A scroll through Emmanuel's Instagram account shows that his interests spread far and wide through the automotive world, but it's the handful of recent 2021 Ford Bronco renders that have our attention.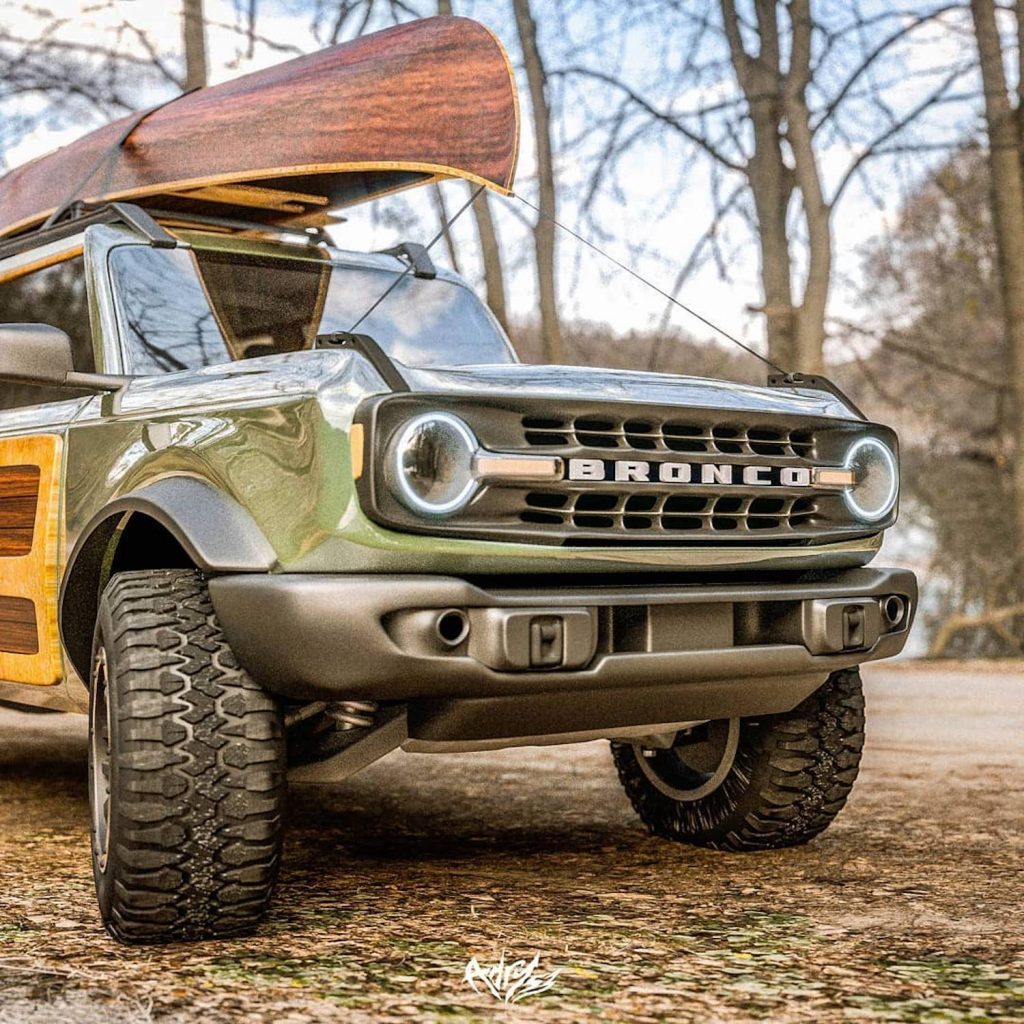 Based on the two-door Bronco model, the "Woody" Bronco sports a green paint job coupled with two-tone wood treatment, though we find it hard to imagine that wood will stand up to the rigors of true off-roading, should someone try to make the wood-paneled Bronco a reality. Even so, modern advancements in wood protection might make this concept feasible.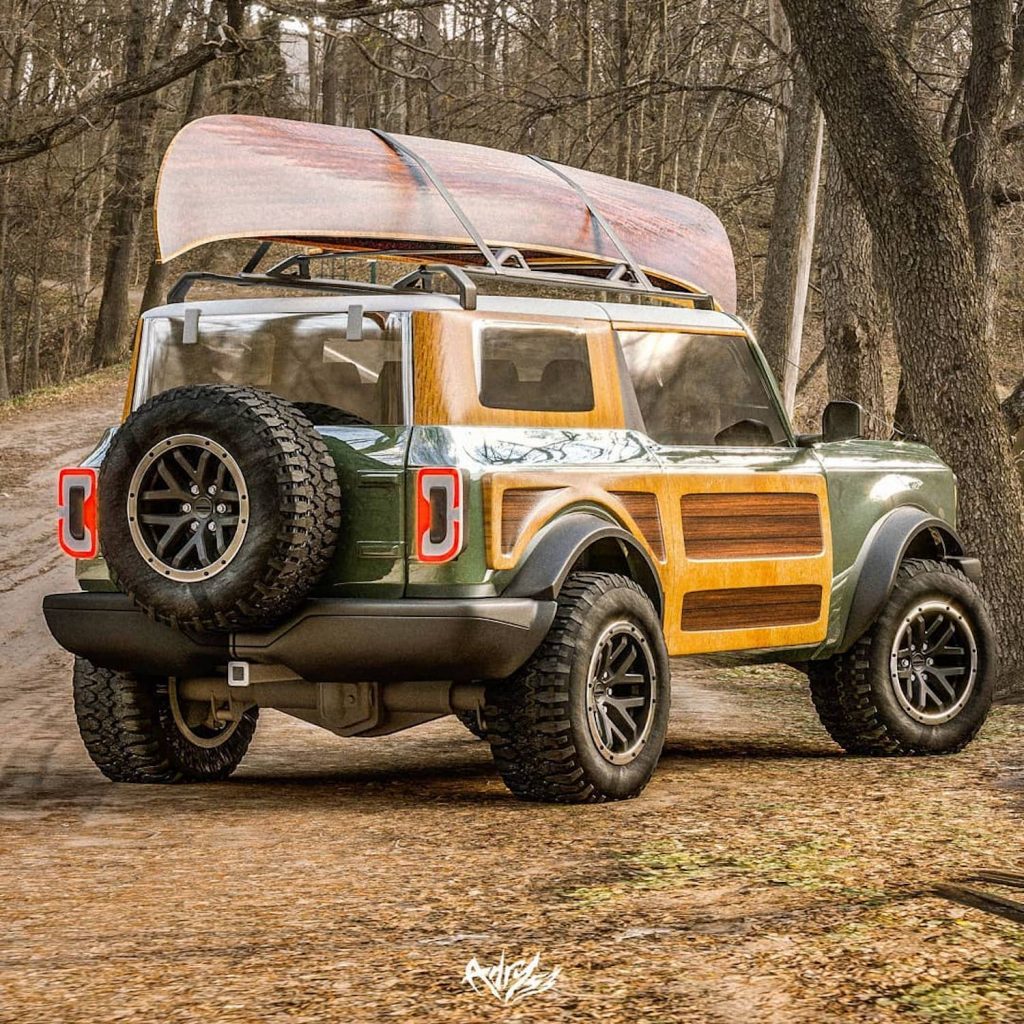 The model's exterior appears to be intricately detailed, down to the circular LED running lights up front. Emmanuel says the the model is wearing the Sasquatch package with 35-inch tires and beadlock wheels.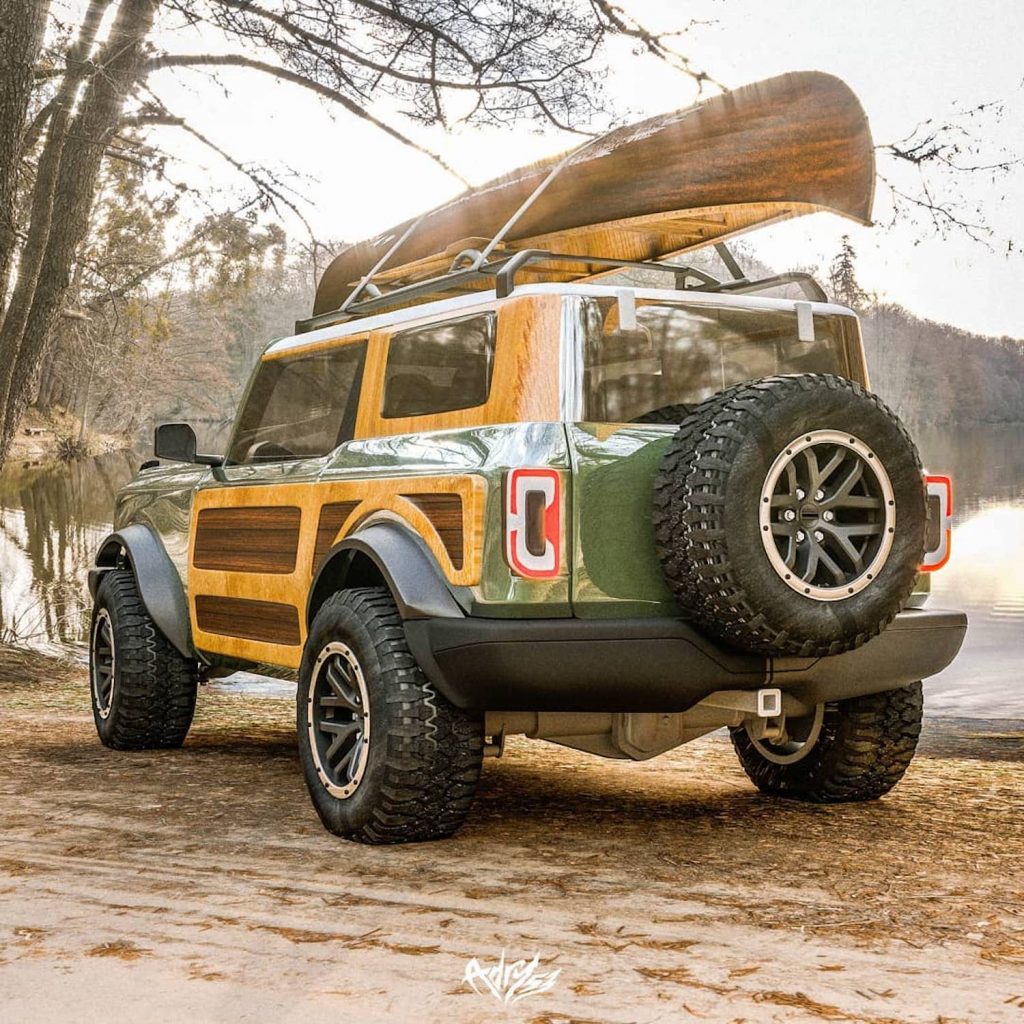 The wooden canoe mounted on the Bronco's roof rack is certainly another nice touch, and goes well to complement the rest of the "woody" theme.
We'll have to wait to see if a wood-panel body kit is part of all the wild and wonderful Bronco mods being dreamed up by the aftermarket community as we speak. But until the 2021 Ford Bronco actually hits the streets beginning next year, there are at least plenty of renders to keep our imaginations busy.
View this post on Instagram
We'll have a lot more on the all-new Bronco shortly, so be sure to subscribe to Ford Authority for more Bronco news and around-the-clock Ford news coverage.