The 2021 Ford Bronco is a pretty special vehicle, at least in our opinion. So it's no wonder that the reborn SUV has attracted a large gathering of fans, both new and old, over the past month or so since its reveal. That includes Colorado resident Taylor McQueen, who is a self-proclaimed life-long Bronco fanatic. So we can imagine her surprise when two of her dreams came true recently at Ford's Michigan Central Station.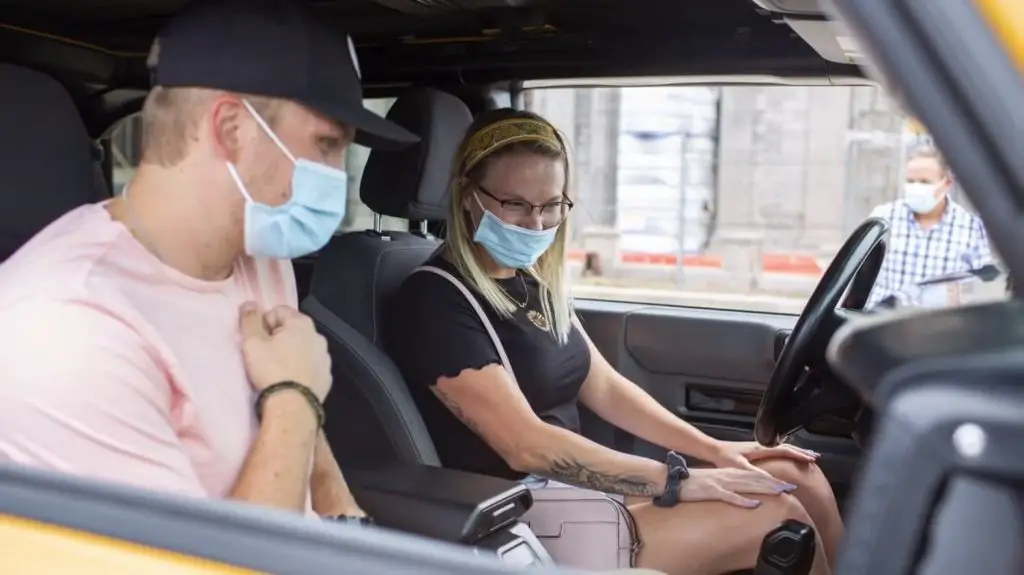 Turns out, McQueen's boyfriend, Daniel Kubistec, just so happens to have some connections. His uncle, George Goddu, is an electric vehicle strategist who has spent 30 years with Ford Motor Company. Kubistec knew that the time was right to propose to the love of his life, so he reached out to see if the 2021 Ford Bronco could make an appearance to make that special occasion all the more special.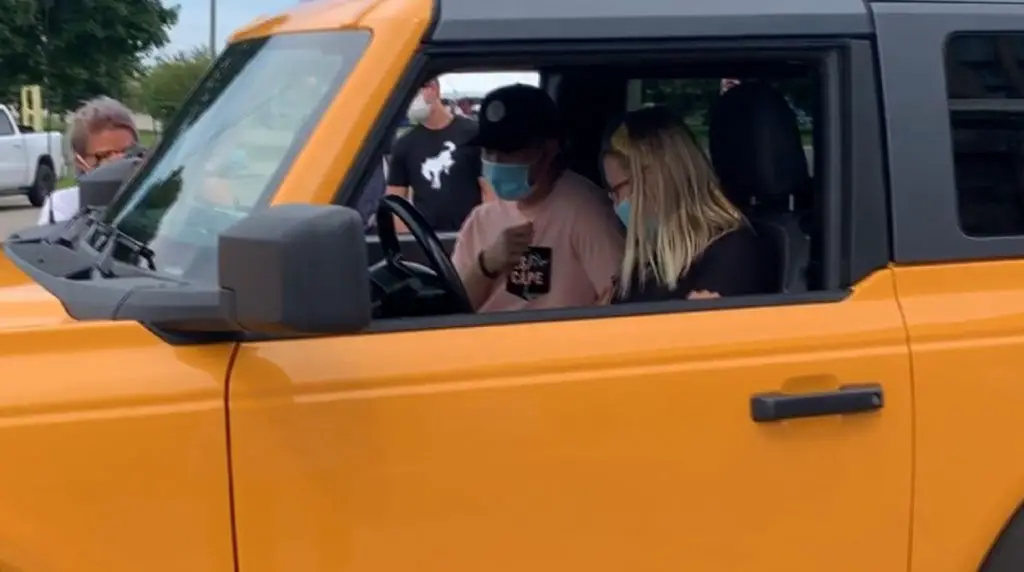 "Half a dozen people within the company said this would be fun, and cool, and special for this couple, let's make it happen," Goddu told Fox 2 News. "And they took time out of their day to make it happen. I think that's one of the special things about Ford, it's a family company."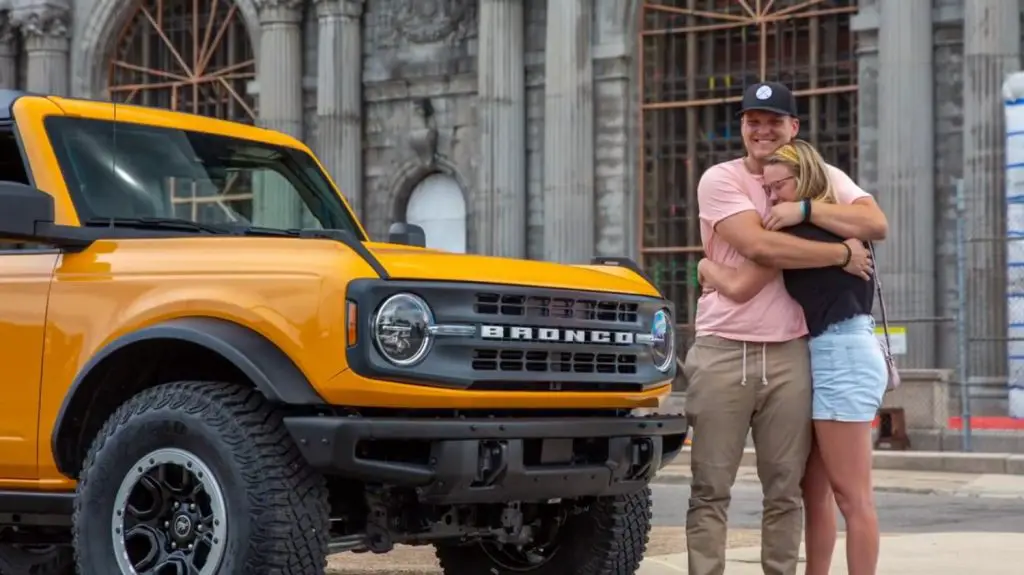 Funny enough, the Bronco almost stole the show. "I was freaking out because of the Bronco, so I was on an adrenaline rush because of that," McQueen said. "And it didn't cross my mind that he was going to propose. Then, all of a sudden, he got down on one knee and I just freaked out. I was in such shock and then it made total sense, everything kind of came together. I kind of blacked out a bit, it was one of the best moments ever."
Fittingly, McQueen and Kubistec already have a reservation for a new Bronco. But then again, we wouldn't expect anything less.
We'll have more cool stories like this soon, so be sure and subscribe to Ford Authority for more Ford Bronco news and around-the-clock Ford news coverage.