When the 2021 Ford Bronco was revealed last month, FoMoCo was quick to note that when the rugged SUV arrives next June, it will do so with a full catalog of 200+ accessories. Considering how much Jeep Wrangler owners love to customize their rigs, it would be a huge miss for The Blue Oval not to take advantage of this opportunity. We don't yet know what all of those accessories are, but this 2021 Ford Bronco prototype might reveal at least one of them.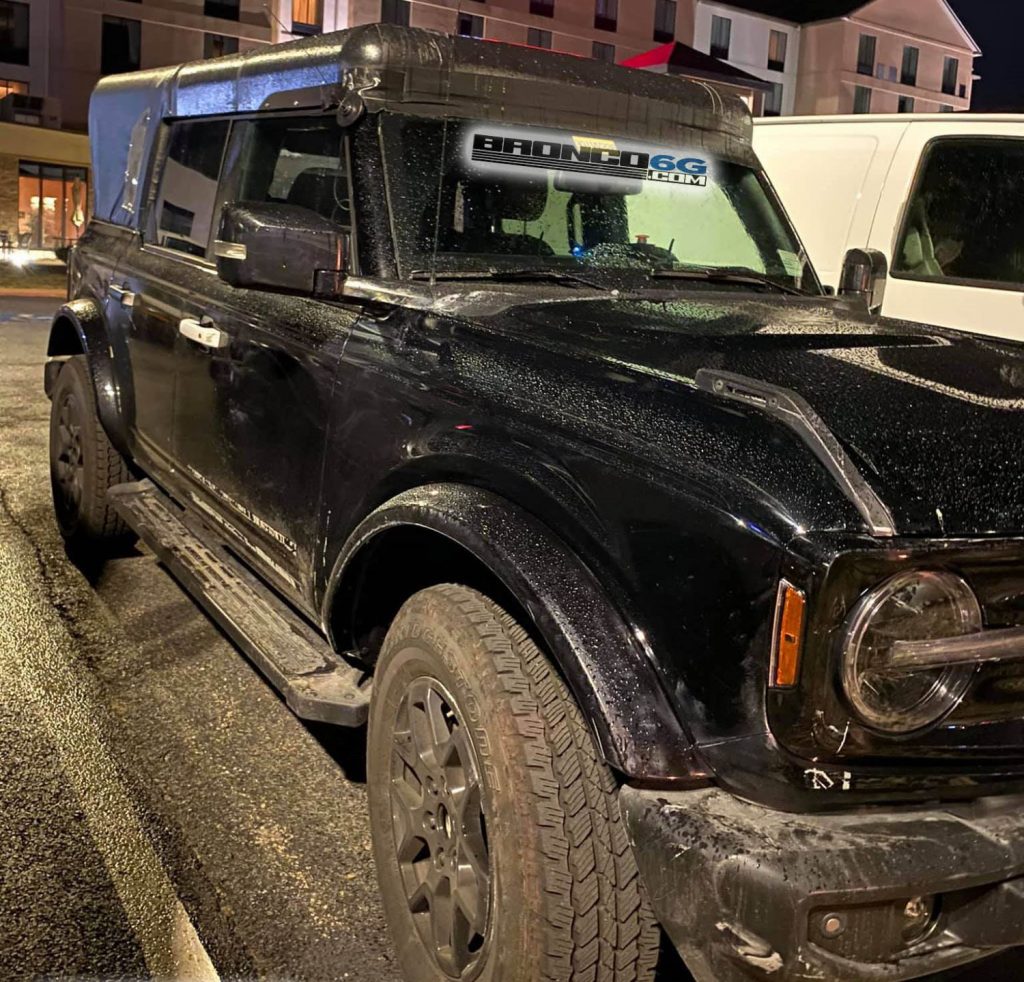 The four-door 2021 Ford Bronco prototype looks quite strange at first glance, because its thicker roof is covered in black camo. That appendage could be some sort of new top design, but it also might be a roof-mounted, slim line pop-up tent for camping. Some have speculated that this could be a power-retractable soft top, much like Jeep's Sky One-Touch Power Top, but it seems a bit too thick for that, unless that's intentional to hide its design.
Plenty of aftermarket companies sell roof-mounted pop-up tents for the Wrangler that are similar in size to this one. However, Jeep does not offer one from the factory. So might Ford be looking to one-up them in this regard? It would make sense, especially since The Blue Oval already sells roof-top tents for various other models in its lineup.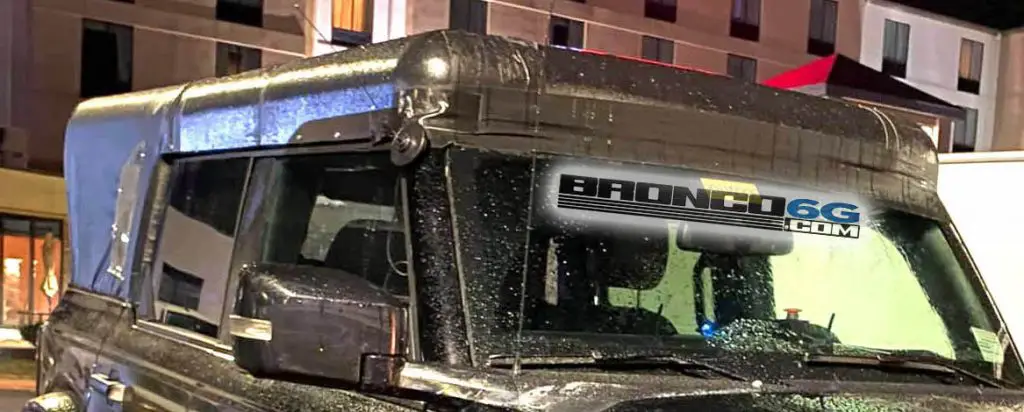 Whatever might lie under that strange looking camo remains a mystery, however, at least for now. In the coming months, we'll see one of the largest onslaughts of factory and aftermarket parts and accessories in history, as the new Ford Bronco figures to be nothing more than a blank canvas for owners to build upon.
We'll have more on the new Bronco soon, so be sure and subscribe to Ford Authority for more Ford Bronco news and around-the-clock Ford news coverage.