Ford's reveal of the all-new, 2021 Ford Bronco on July 13th wowed not only Ford enthusiasts, but also the world at large. If initial customer response and interest is anything to go by, then we can safely conclude that Ford got the all-new 4×4 very right – as evidenced by over 165,000 reservations for the two-door and four-door models in the course of three weeks. But the all-new Bronco story is just getting started, with the official announcement of the 2021 Ford Bronco Trail Rig Concept.
Announced for the Bronco's 55th birthday, the Bronco Trail Rig Concept is officially dubbed a "concept prototype" that aims to demonstrate the SUV's readiness for customization thanks to over 200 available factory-backed accessories.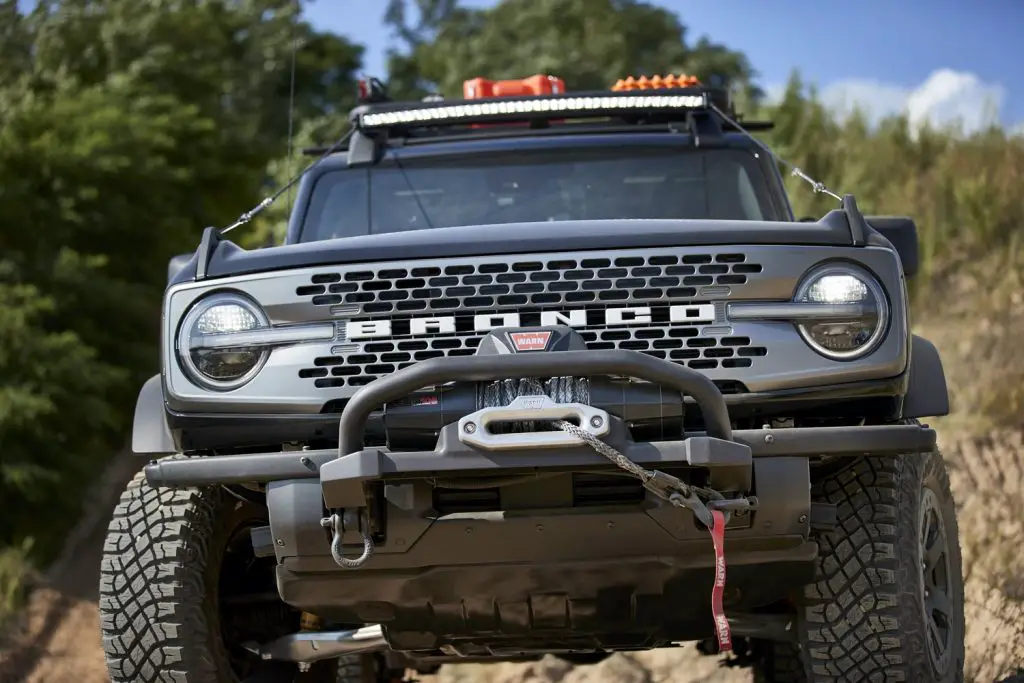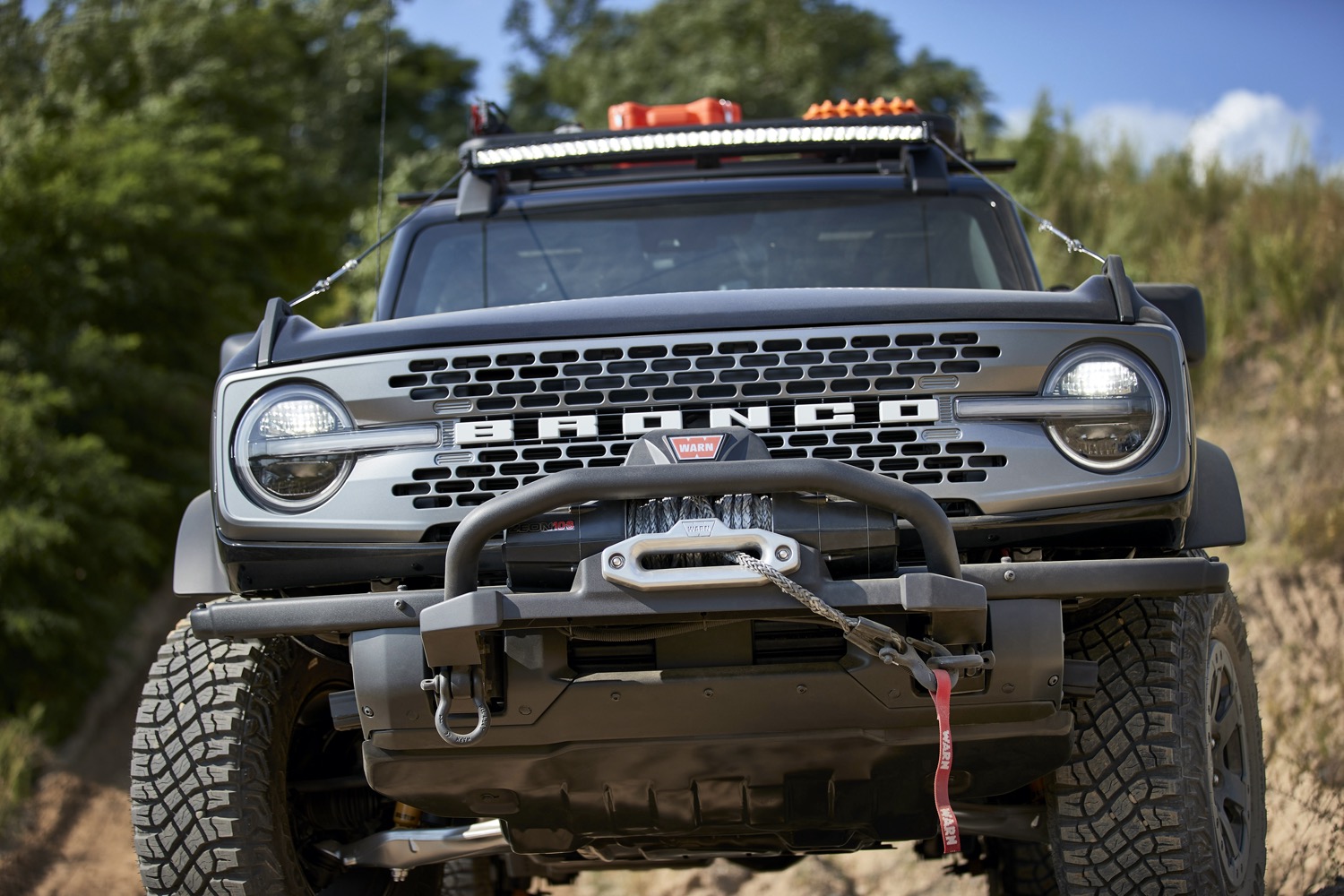 Designed to be the ultimate hardcore trail rider, the custom build is based on the two-door model in the Badlands trim level. Up front, it wears a Ford Performance modular front bumper, and a 40-inch RIGID LEG lightbar. There's also a WARN winch that helps rescue less-capable 4×4 models.
The doors are replaced by the tube doors seen here.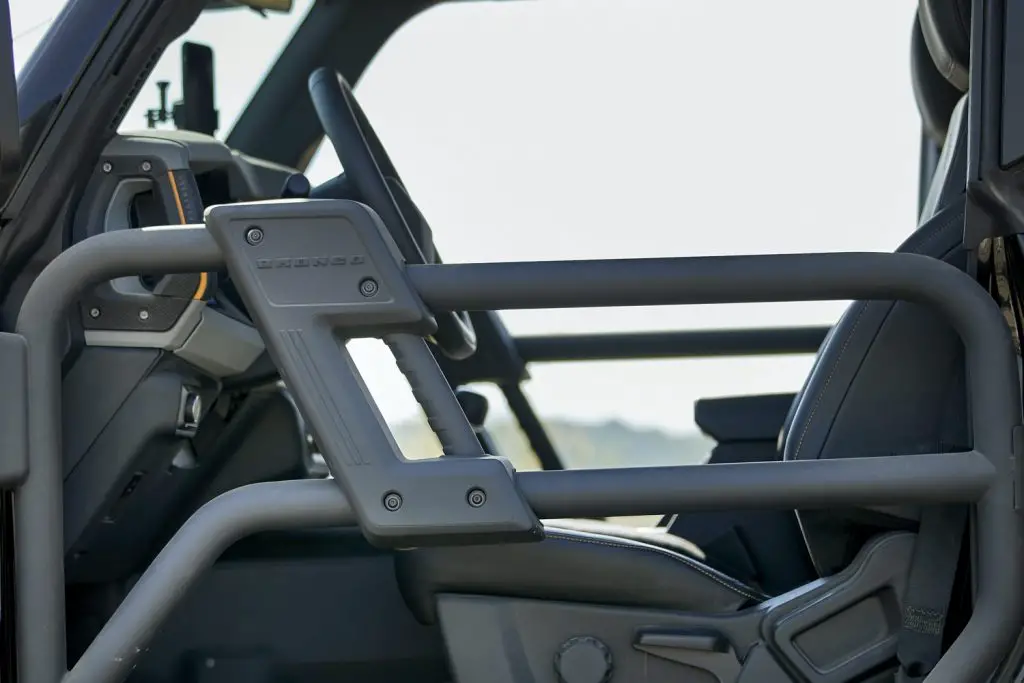 The Bronco Trail Rig Concept's factory roof rails are enhanced by a Yakima Platform roof rack system with mounts for a shovel, along with Ford Performance by WARN recovery kit and recovery boards.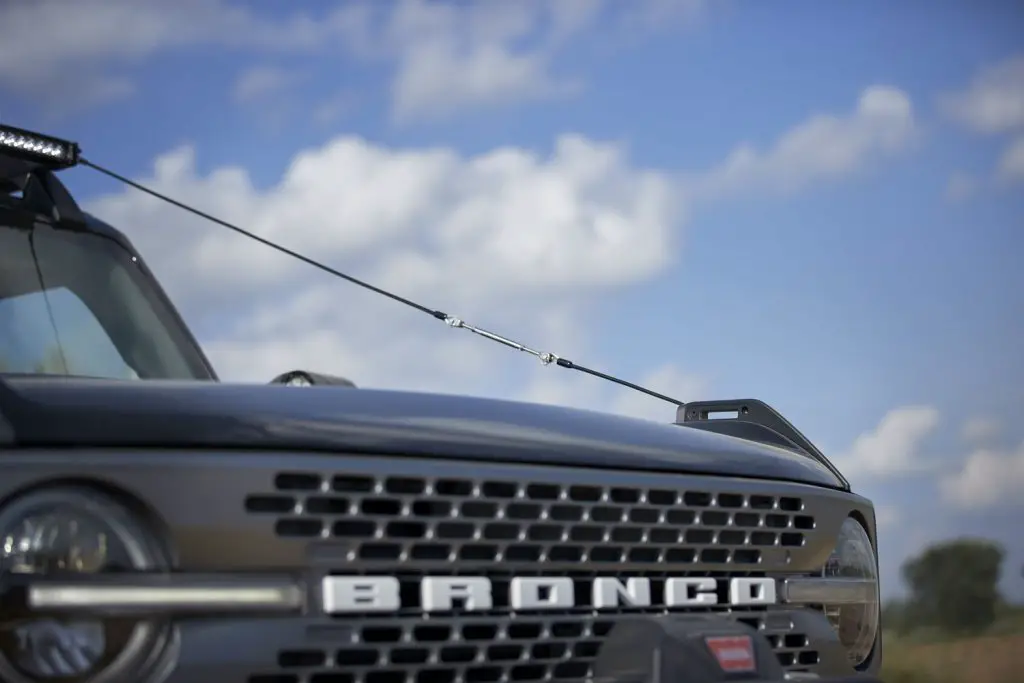 The trail sights secure the bushwhacker cables, and the truck rides on a set of beadlock-capable wheels. Additionally, rugged floor mats and a rear swing-gate-mounted table are inside.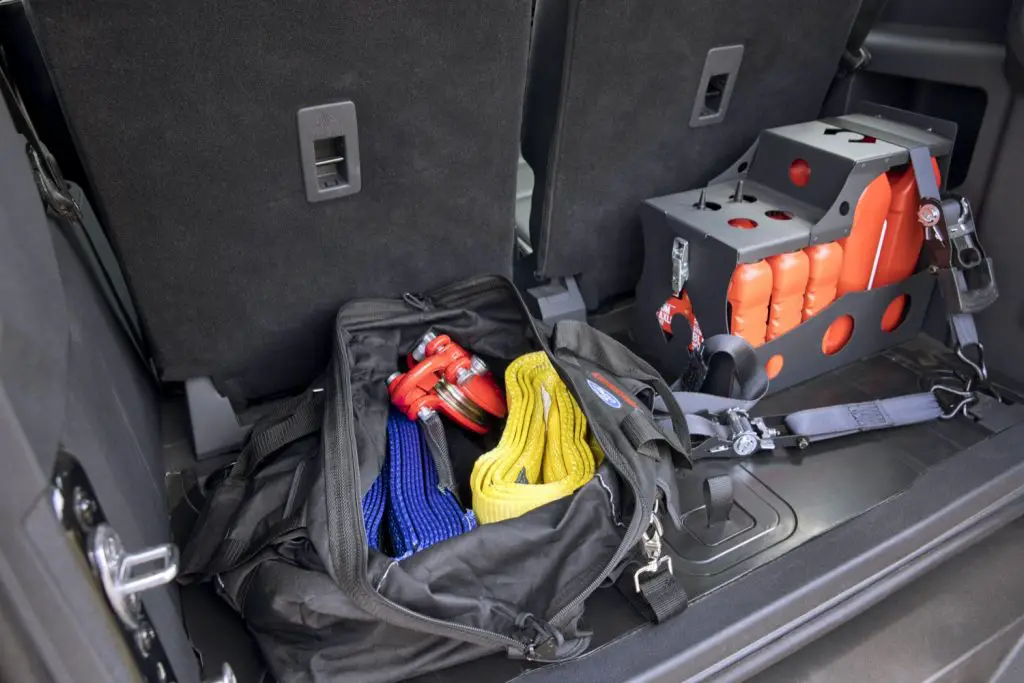 The concept is joined by the Bronco Fishing Guide Concept – a four-door model based off the Outer Banks trim designed for fishing expeditions.
The all-new, 2021 Ford Bronco is based on the Ford T6 platform shared with the Ford Ranger midsize pickup truck. The Bronco two- and four-door models will be built at the Ford Michigan Assembly plant, and the very first models should begin arriving at dealers in the Spring of 2021.
We'll have more about the all-new Bronco soon, so be sure to subscribe to Ford Authority for complete Ford Bronco news coverage, along with around-the-clock Ford news.