When the 2021 Ford Mustang Mach 1 was revealed back in June, The Blue Oval made it no secret that this legendary model's revival was about a couple of things, in particular. For one, it said that the new Mach 1 would represent the epitome of naturally-aspirated 5.0L V8 performance. Secondly, Ford was quick to point out that it was going to be seriously fast around a track, not just in a straight line.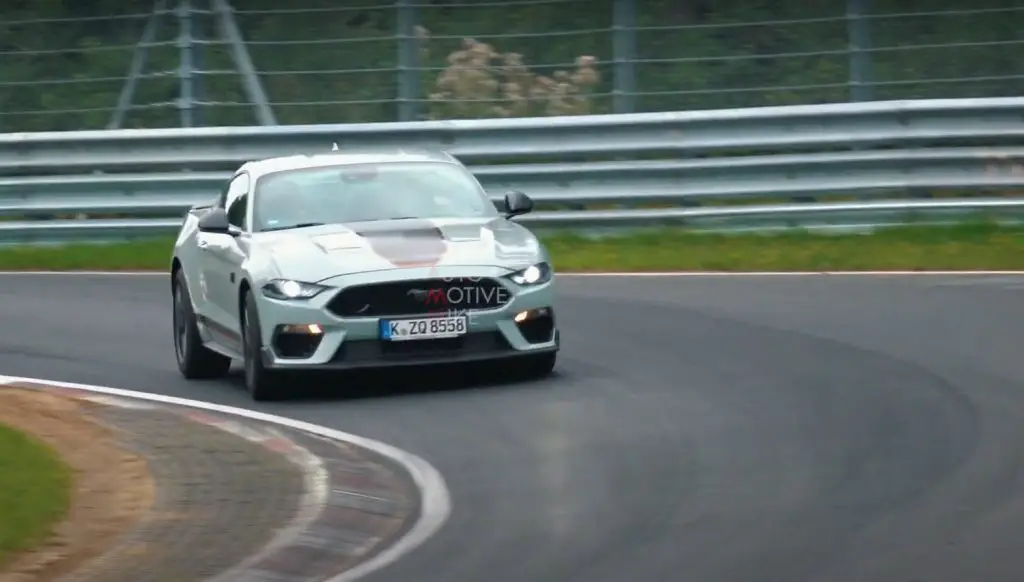 So it's not really a surprise that FoMoCo would take the 2021 Ford Mustang Mach 1 to one of the world's greatest tracks to test it out. And that's exactly what happened at Germany's Nurburgring recently, as not one, but two Mach 1s were caught navigating across the iconic, challenging, and technical circuit.
The two cars appear to be identical, save for their different hues – one is painted Grabber Yellow, while the other is finished in Fighter Jet Gray. The cars do appear to be Euro spec, however, with clear taillight lenses instead of the red ones present on Ford Mustang models sold in the U.S.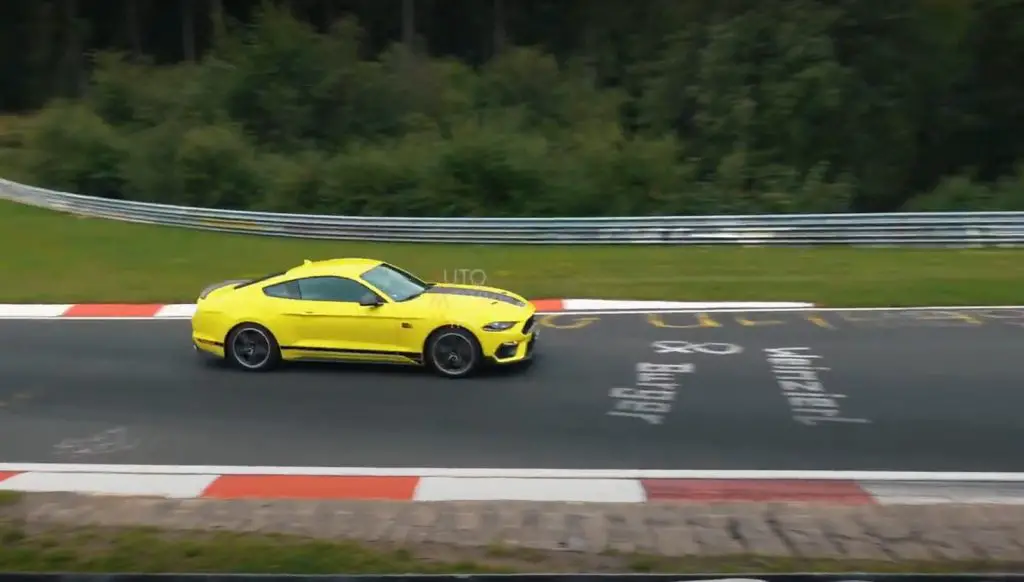 There's no telling how fast these cars managed to lap the Nurburgring while testing, but both certainly sound fantastic doing so. Ford's 5.0L Coyote V8 produces 480 horsepower and 420 pound-feet of torque in Mach 1 configuration, and is equipped with a host of Shelby GT350 components including the intake manifold, oil filter adapter, and engine oil cooler.
The Coyote is backed up by the GT350's Tremec 3160 6 speed manual transmission, which features rev matching for the first time, as well as the GT350 oil cooler system and Mustang GT's twin-disc clutch and short-throw shifter. Ford's 10-speed SelectShift automatic transmission with an upgraded torque converter and unique calibration is available as an option as well.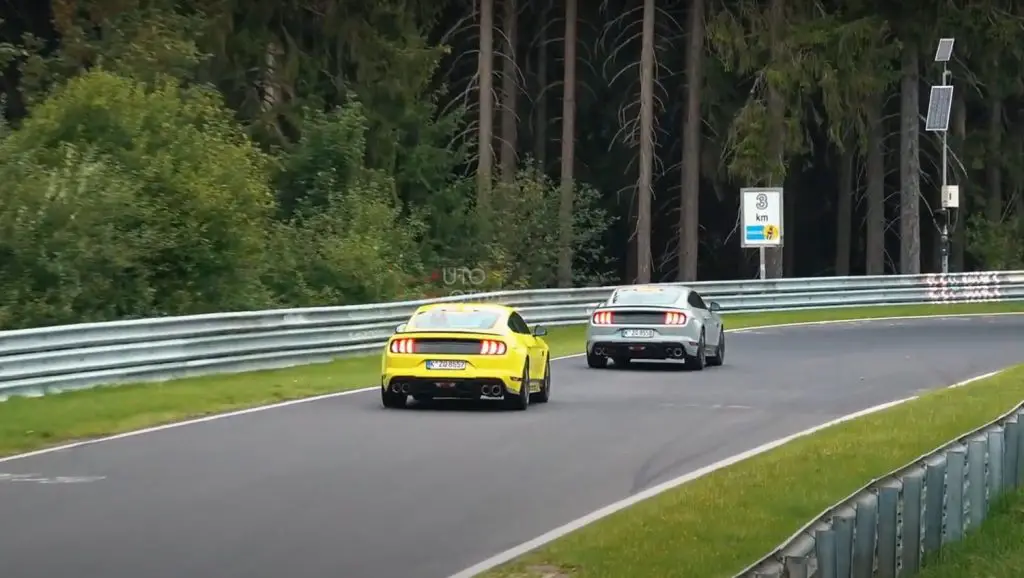 While we await the arrival of the 2021 Ford Mustang Mach 1 next spring, we're also looking forward to seeing just how fast it managed to lap the track lovingly nicknamed "The Green Hell."
We'll have more on the 2021 Mach 1 soon, so be sure to subscribe to Ford Authority for more Ford Mustang news and around-the-clock Ford news coverage.