It hasn't even been a month since The Blue Oval announced the all-new 2021 Ford Bronco, and the reborn off-road SUV is still months away from production. Even so, folks are already dreaming up all kinds of mods, builds and variants. For instance, Saleen has announced plans to build a tuned Bronco as a Baja-ready model, while digital artists the world are creating interesting renderings to whet our imaginations of what could be.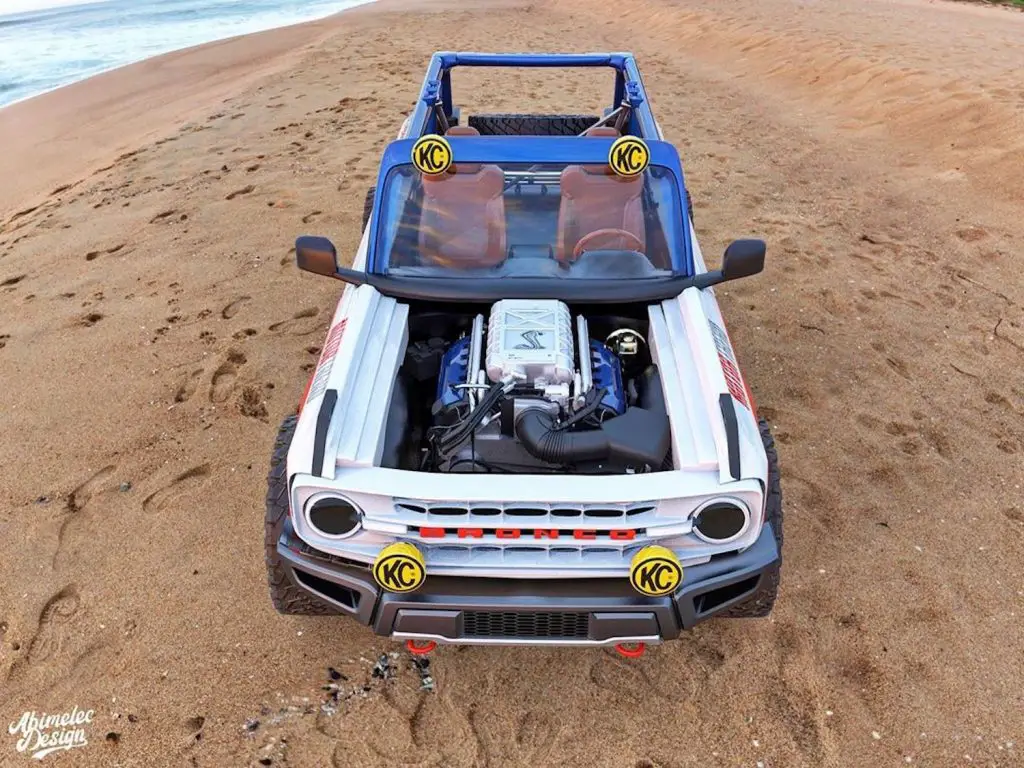 For instance, our friend Abimelec Arellano has dreamed up what you see here – a Baja-inspired Ford Bronco that simply looks cool. It looks every bit as real as the actual vehicle, even though it's all fantasy.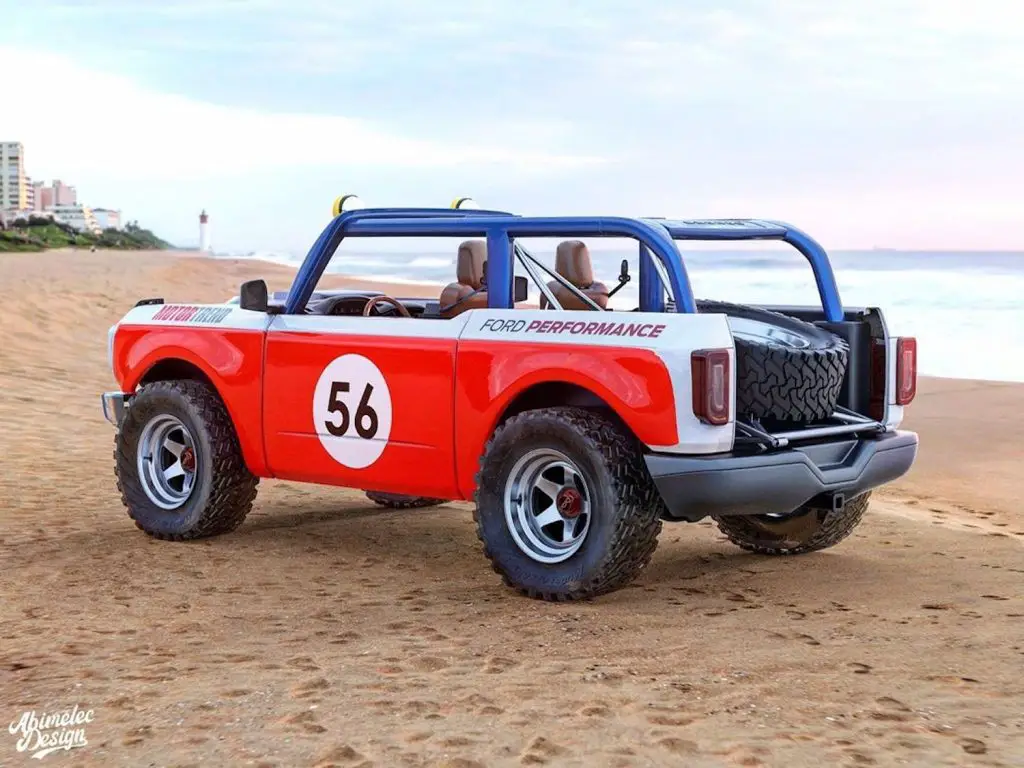 Abimelec says that he was inspired by the first-generation Bronco that was driven by Rod Hall to a victory in Baja in 1968. The reimagined SUV has a mild lift, wider fender flares, larger wheels and tires, and has had its back seat and tailgate removed to accommodate a spare tire rack.
The blue, white and orange livery is also noteworthy, giving this Baja-inspired Bronco a unique appearance.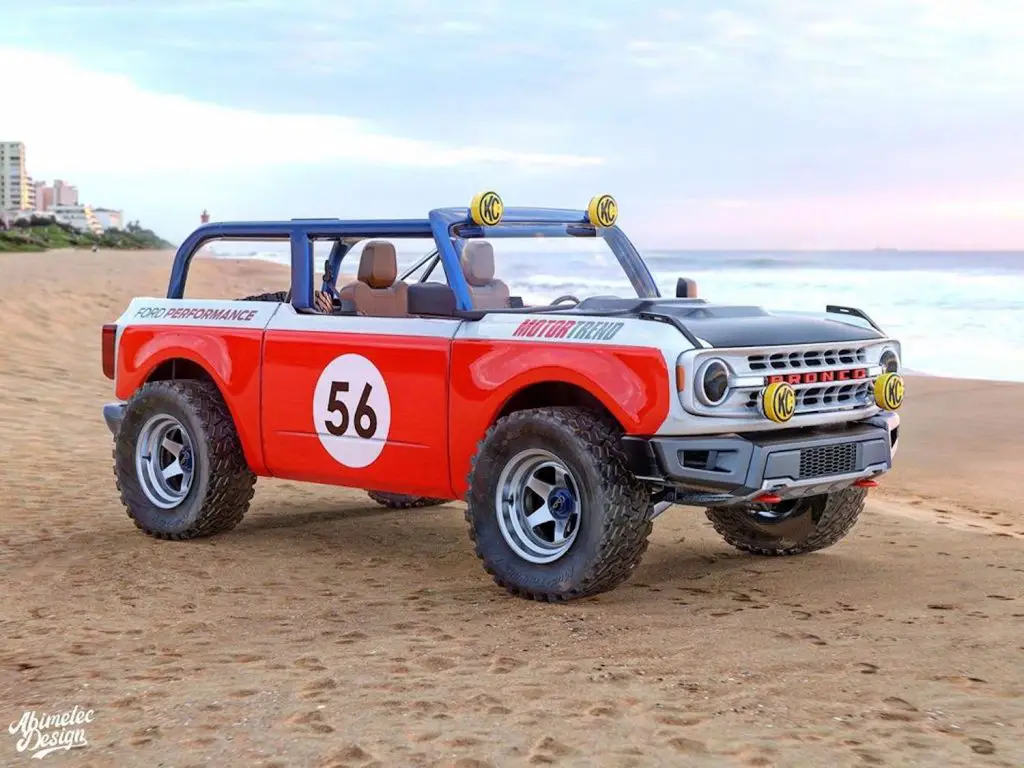 A set of KC lights are mounted ahead of the front grille as well as on top of the windshield frame, boosting night driving visibility. Capping off this fantasy is the rendered Bronco's engine – the supercharged Ford 5.2L Predator V8 from the Ford Mustang Shelby GT500.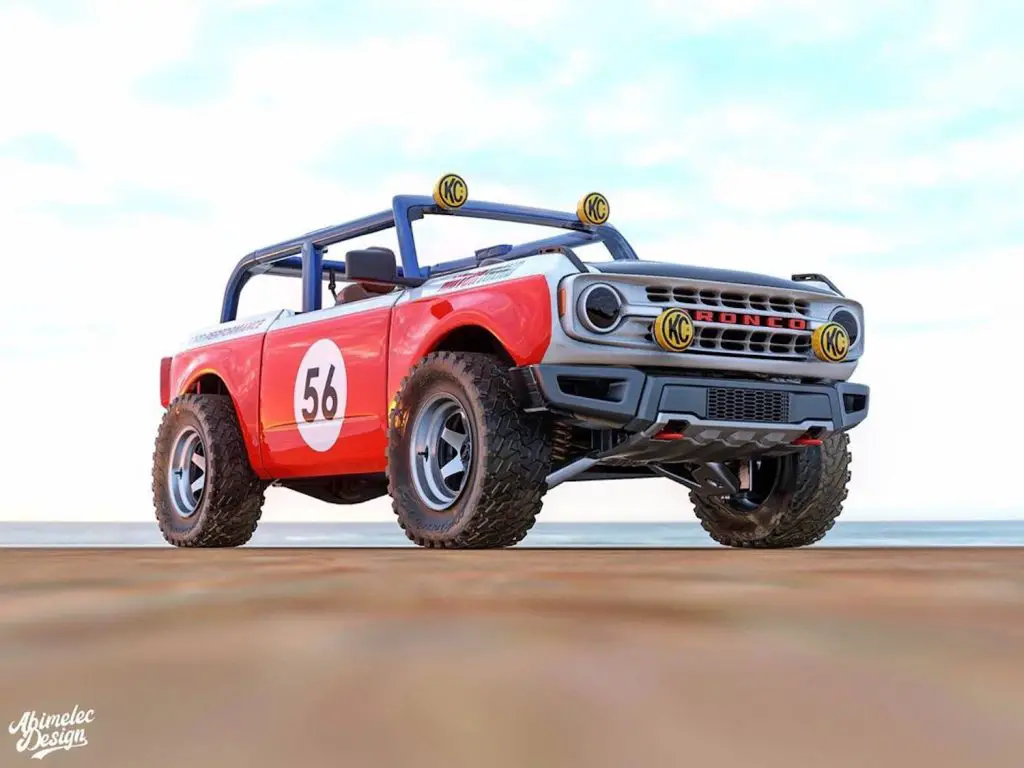 It's worth noting that FoMoCo fielded its own Baja-capable Bronco racer – the Bronco R. The Blue Oval used the Bronco R to develop the new Bronco's various suspension and powertrain components. Even so, we're likely to start seeing teams across all kinds of motorsports events use the new Ford Bronco for use in desert races and other all-terrain events.
We'll have a lot more on the all-new Bronco shortly, so be sure to subscribe to Ford Authority for more Bronco news and around-the-clock Ford news coverage.