George Barris made a name for himself as one of the most creative builders of custom cars decades ago, and wound up designing all sorts of famous movie and TV cars including the 1966 Batmobile. Barris passed away years ago, but his vision lives on with custom car design firm Barris Kustoms. Regardless, this Barris Kustoms Mercury Cougar is a bit strange even by its purveyor's standards.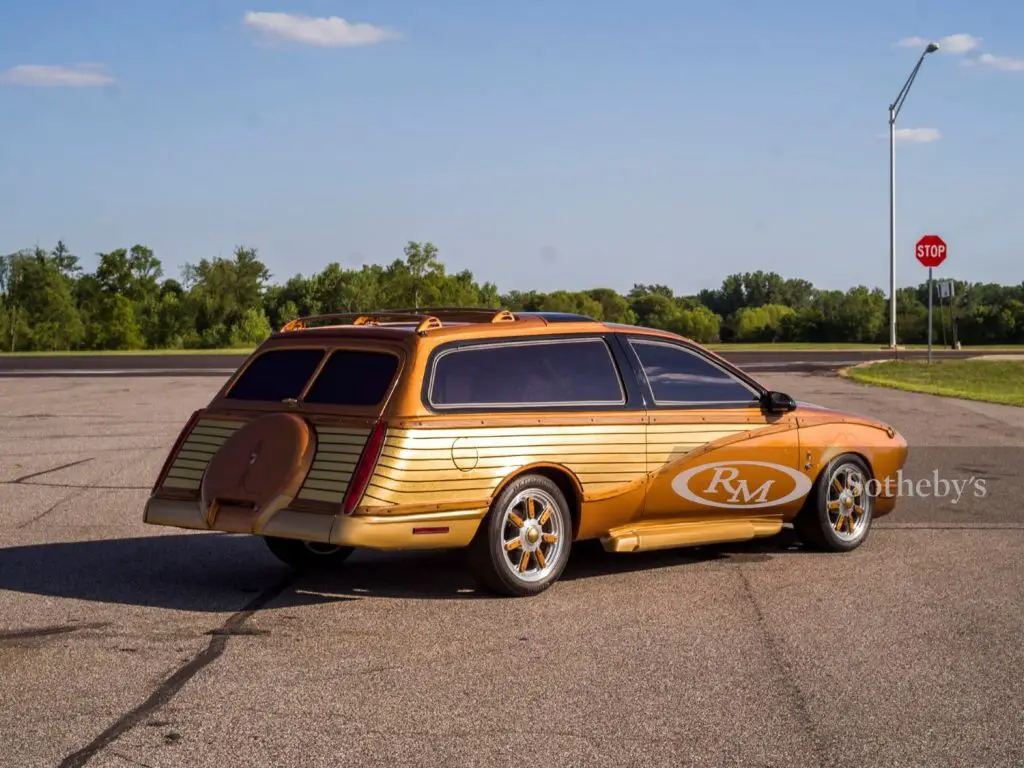 The hodgepodge of automotive parts originally debuted back at the 1999 Grand National Roadster Show, and now it's headed to RM Sotheby's Auburn Auction in September, courtesy of the The Dave Leimbach Collection. The vehicle itself is titled as a 1949 Ford Barris, but in reality, it's quite the eclectic mix of automotive parts.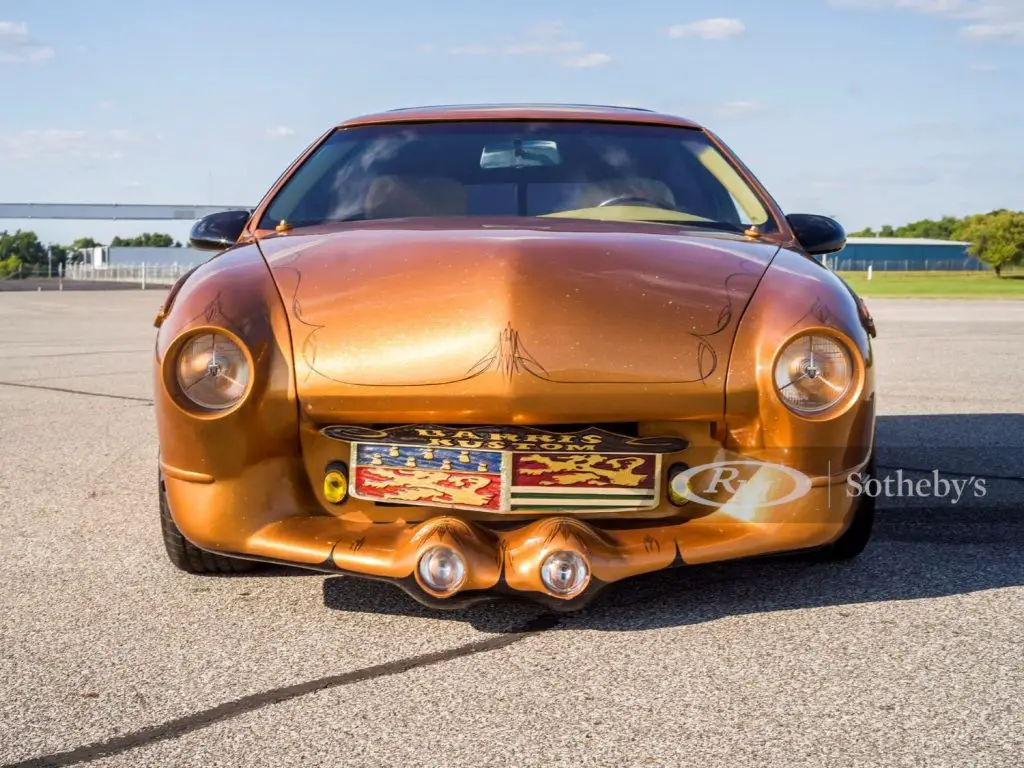 For starters, all the mechanicals, the interior, and the chassis came straight from a 1998 Mercury Cougar. That means it's powered by a Ford 4.6L Modular V8, which has been treated to a supercharger for extra motivation. That mill is mated to a FoMoCo automatic transmission, and breathes through a set of chromed and finned side pipes from a Chevrolet Corvette.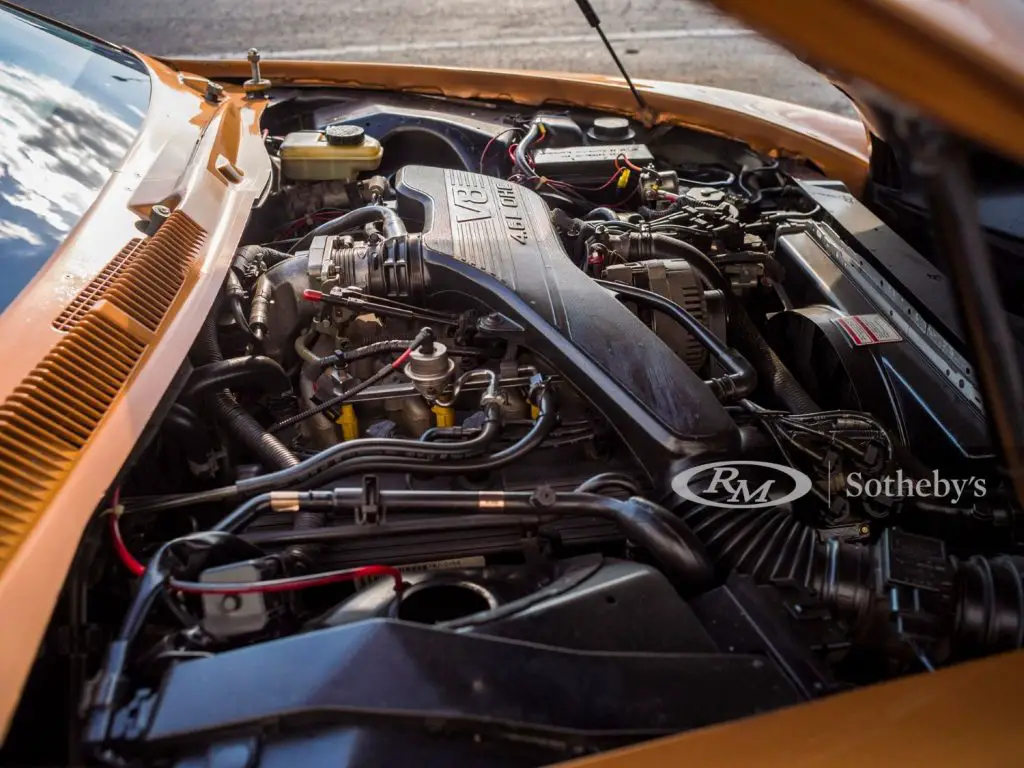 The body of the Barris Kustoms Mercury Cougar Woodie is far from modern, however. Up front, there's a 1950 vintage Ford front end fitted with a 1950 Mercury grille. The rear was lifted from a 1950 Ford station wagon, while Colorado Custom Wheels provided the oak spoke inlay to match that old school wood trim.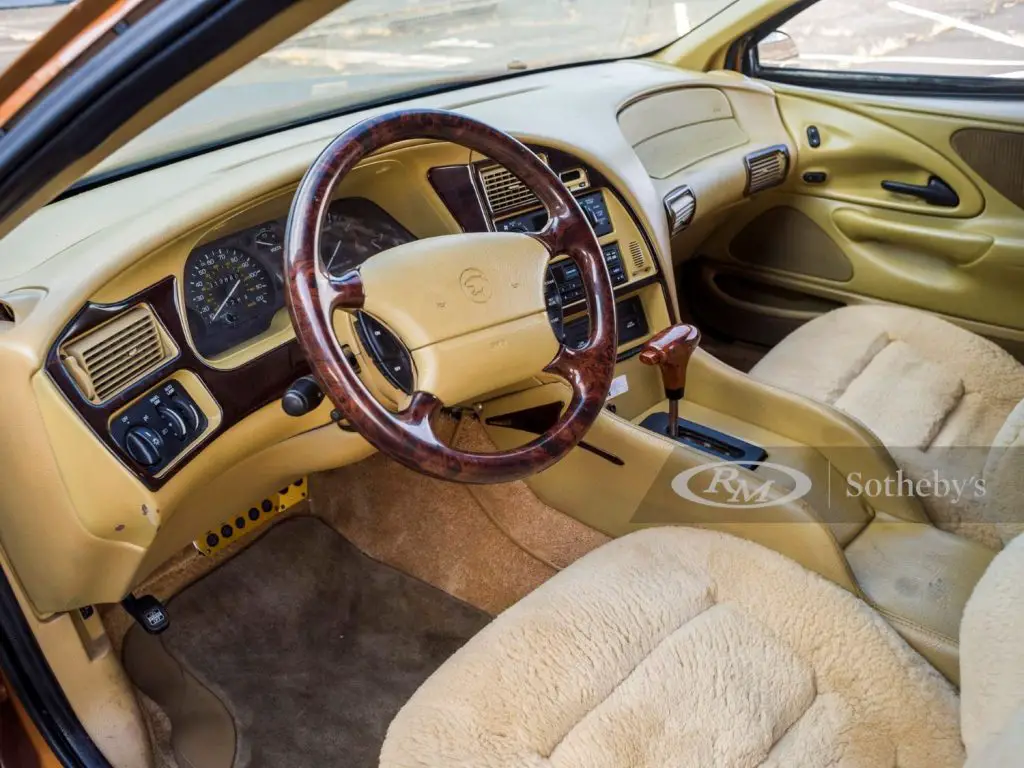 The entire thing was then covered in a whopping 40 coats of Gold Pearl of Essence paint for a show quality finish. For good measure, there are also some gold accents inside the cabin, including the anodized foot pedals. Throw in some wool covered seats and Barris' signature on the dash, and this wagon is one, well, unique machine.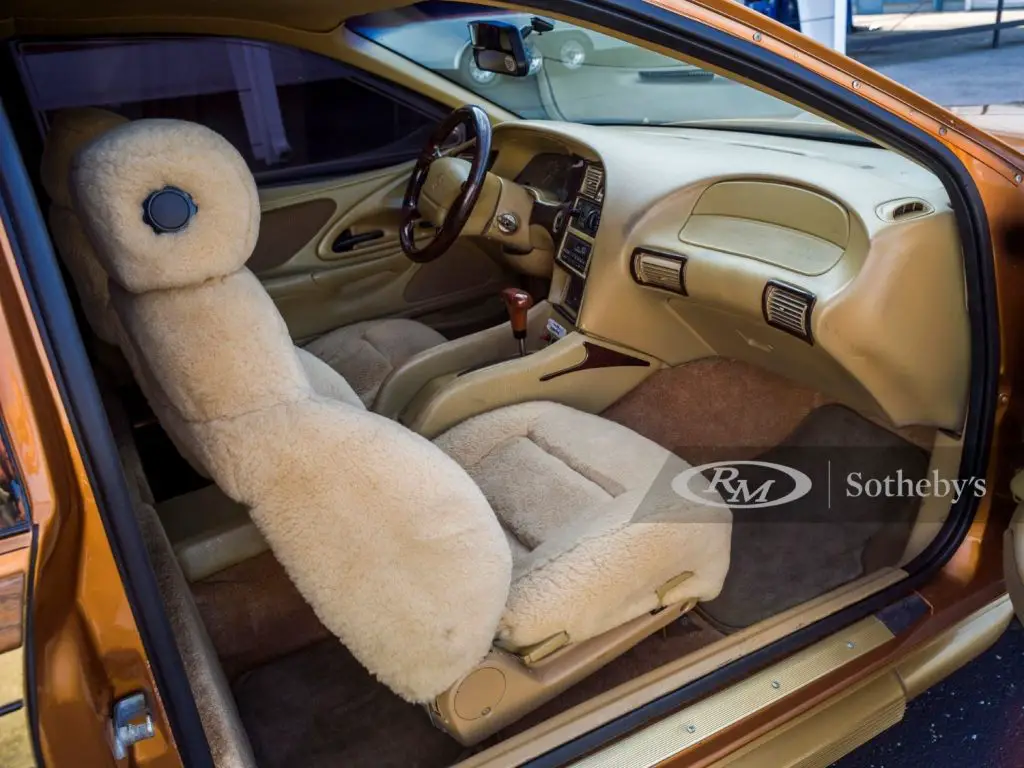 Regardless of the fact that this car is a Barris original, the auction estimate is a mere $25,000-$35,000, which is likely due to the fact that it's somewhat of an acquired taste. But we imagine that the name power alone will get this thing sold without a problem.
We'll have more interesting rides for sale soon, so be sure and subscribe to Ford Authority for around-the-clock Ford news coverage.