There's certainly nothing wrong with modern day truck commercials, per say. But they tend to focus on the vehicle's many desirable features and its toughness, and that's about it. In the old days, commercials used some crazy tactics and stunts to grab our attention, and the end result was almost always awesome. Just take this classic 1985 Ford truck commercial, for example.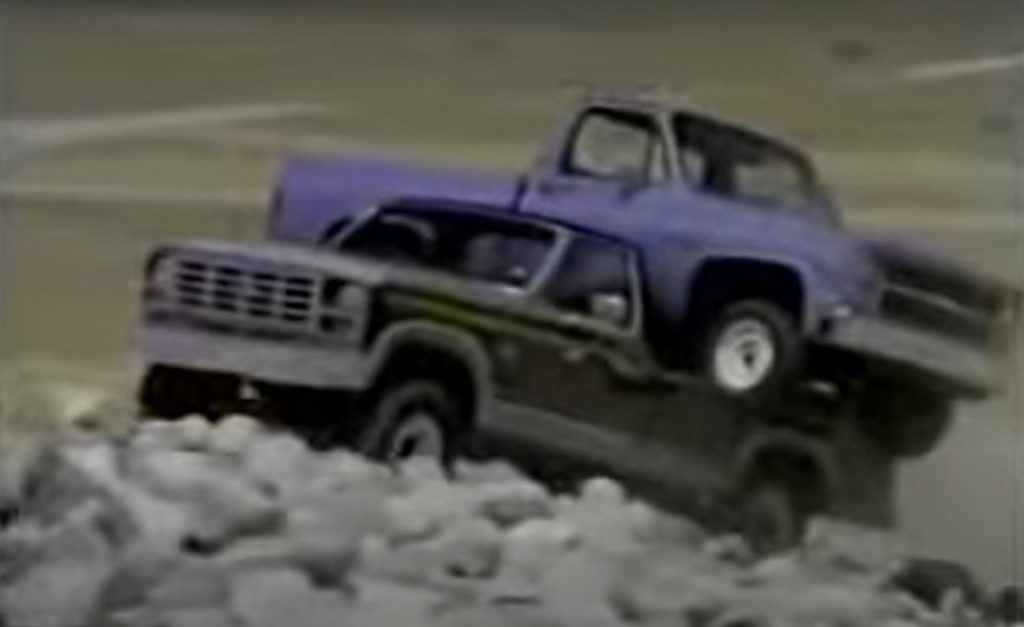 Most of us have likely seen this clip, and it's left quite the impression in the minds of most. It might just be the greatest Ford truck commercial ever made, in fact, at least in our humble opinion. In these days, Ford just kept topping themselves with stunts involving those "other" brands of trucks, and that's certainly the case here.
The ad spot kicks off by reminding us of a previous commercial that depicted a Ford pickup carrying a Chevy truck on its bed, up a rocky hill for extra effect. But that's just not crazy enough, someone inside Ford determined. So the newer Ford truck commercial tops that by not only hauling a Chevy out back, but also towing a Dodge pickup up the same rocky "mountain."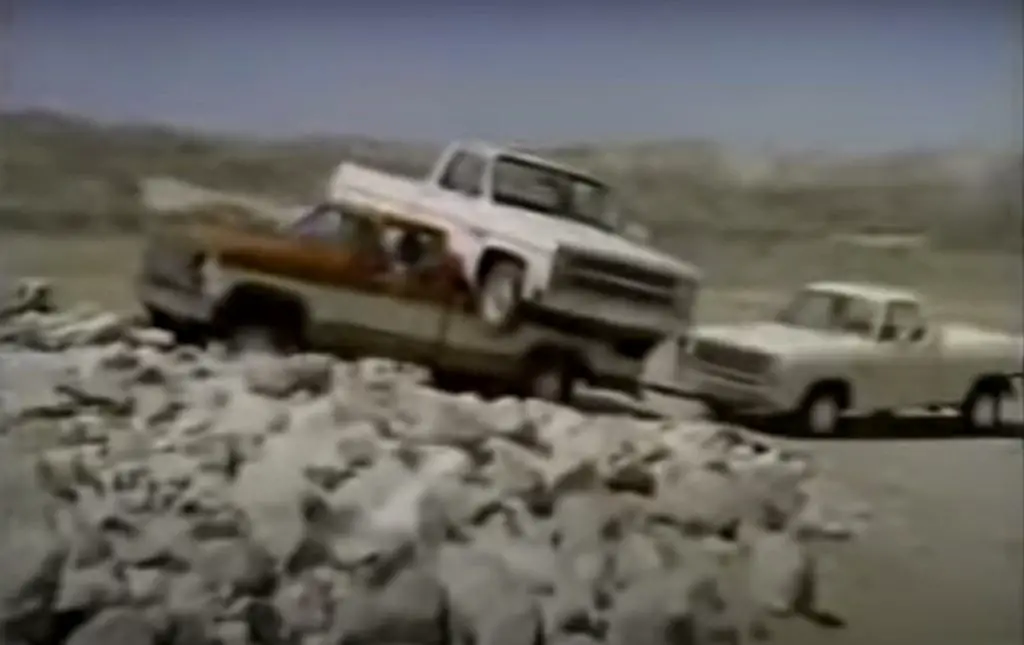 How is this possible, you ask? Well, as The Blue Oval is happy to point out, 1985 model year Ford trucks featured the most powerful lineup of V8 engines, gas and diesel, of any pickup. Plus, only Ford offered an independent front suspension at this time, which provided "ground grabbing traction." We're not sure about anyone else, but this clip is enough to make us want to go out and buy a new pickup.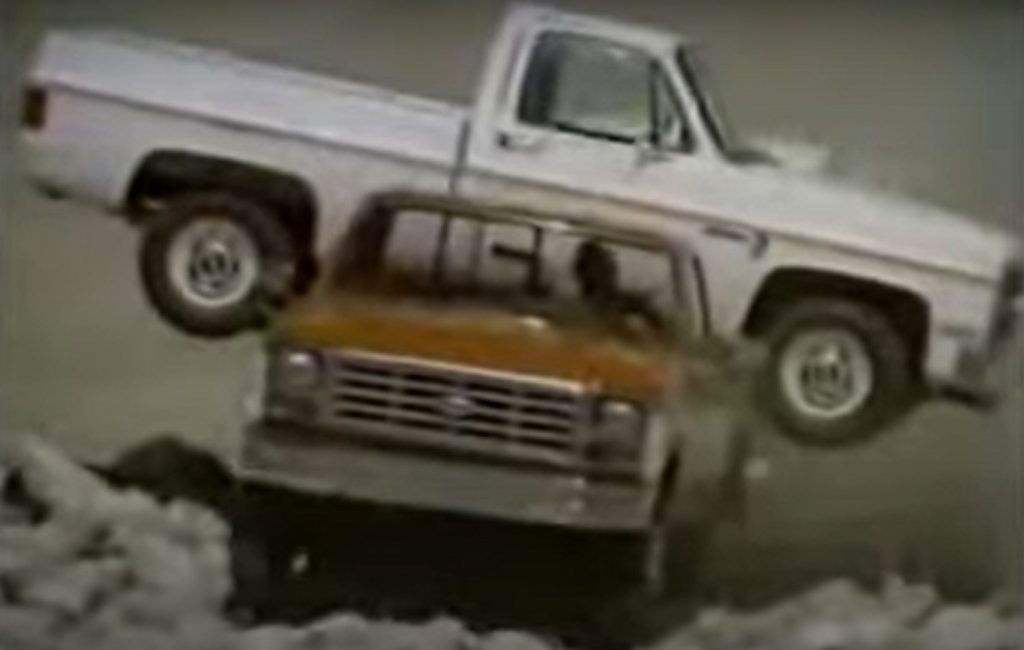 And that's the sort of over-the-top ad spot that we miss these days. Modern commercials don't show crazy stuff like this, and that's a shame. We'd love nothing more than to see a 2021 Ford F-150 recreate this scene with a Chevrolet Silverado and Ram 1500 behind it, triumphantly reminding us what the best-selling truck on the planet is. But, unfortunately, that probably won't be happening.
We'll have more cool classic clips like this soon. so be sure and subscribe to Ford Authority for the latest Ford F-Series news, Ford F-150 news, and continuous Ford news coverage.