If this wild Ford Aerostar tank looks somewhat familiar, there's probably a good reason for that. This crazy machine was originally built by a man in Colorado, but was later sold to Bob Chandler, the creator of Bigfoot. Chandler proceeded to shorten it, give it an Econoline body (and later the current Aerostar body), stuff a pair of supercharged Ford engines in it, and called it "Bigfoot Fastrax." But the tank would go through even more modifications on its way to its current form as the "Overtime Traxx."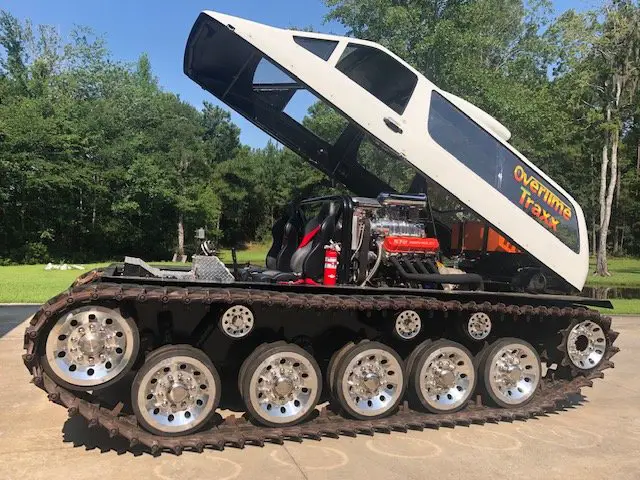 Under Chandler's possession, Bigfoot Fastrax competed against other tracked opponents and even the Bigfoot monster truck itself. The tank also participated in long jump events, one of which left Chandler injured. And if all of that wasn't enough, the van-bodied tank even completed a stunt where it ran through the shell of a Dodge or Chevy monster truck.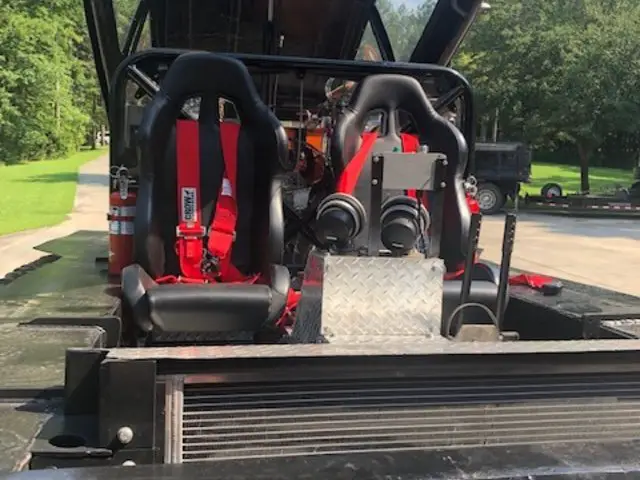 Eventually, Chandler sold his van tank to fellow driver Chandler Lloyd, who rebuilt it and renamed it Overtime Traxx. That process included a switch back to dual Chevy power, in this case a pair of 572 cubic-inch 8-71 supercharged V8s. And now, after years of showing off and participating in parades, the Overtime Traxx is up for sale at Racing Junk.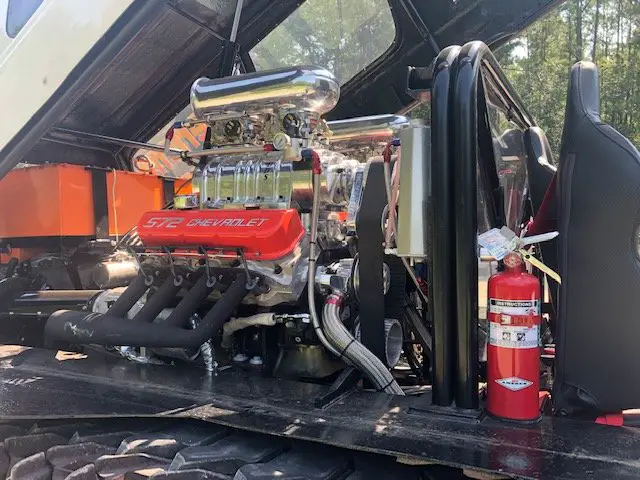 Personally, we can't think of a better way to blow a hundred grand. This tank may not be street legal by any stretch of the imagination, but just imagine the fun things we could do in it. Crushing cars, running through fences and buildings, or jumping it over sand dunes. The possibilities are endless.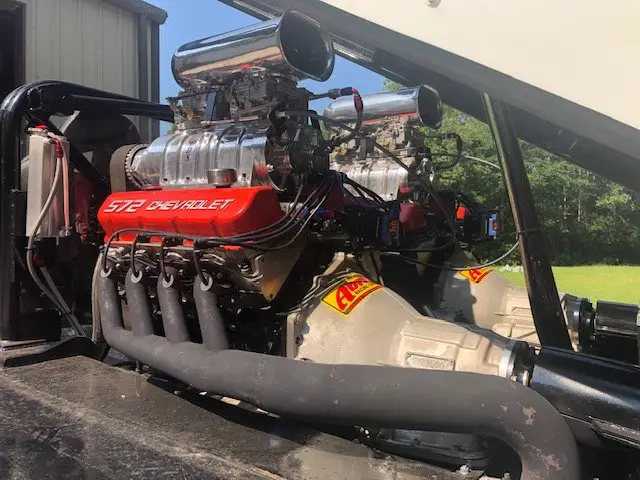 Come to think of it, it's probably for the best that we don't have the spare cash needed to bring the van tank home. After all, we'd also have to budget a pretty hefty amount of money to pay for all the property damage we'd cause in it, too.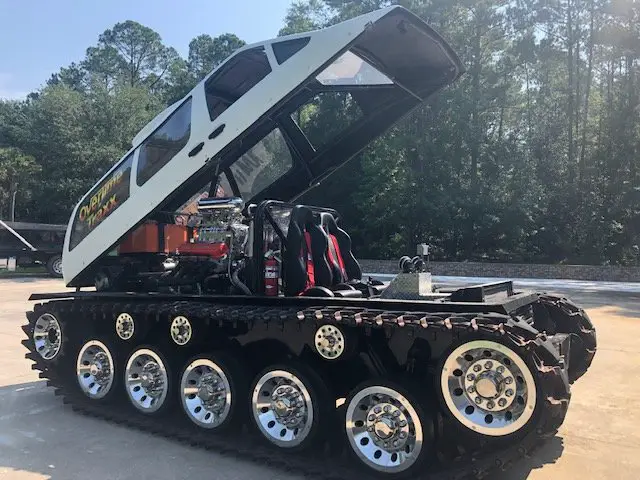 We'll have more cool vehicles for sale soon, so be sure and subscribe to Ford Authority for ongoing Ford news coverage.