There's no doubt that the internet has blessed us with some wild creations over the years. Now, instead of trying to spot crazy builds out in the wild, we don't have to leave the comfort of our couch to see what the madmen of the world are cooking up. Or, rather, welding together. Today's crazy concoction is this Ford E-Series, which was posted in the Facebook group "Like Photoshop, But With Welding" by a fellow named Juan Bo.
Bo was even able to speak with the owner of this Ford E-Series, eh, thing and get some more information on it. Apparently, he extended the frame himself and attached a Penske rental truck box to the back of it. Now that's what we call good old fashioned ingenuity right there.
That big box blessed the Blue Oval with a ton of space for activities, so the owner added a homemade slide out, a cabover sleeper, and a toy hauler ramp. So now, he can pack pretty much anything back there that'll fit in a ten foot space, from a sports car to a motorcycle or UTV, and take a long road trip with them without having to pay for a hotel room.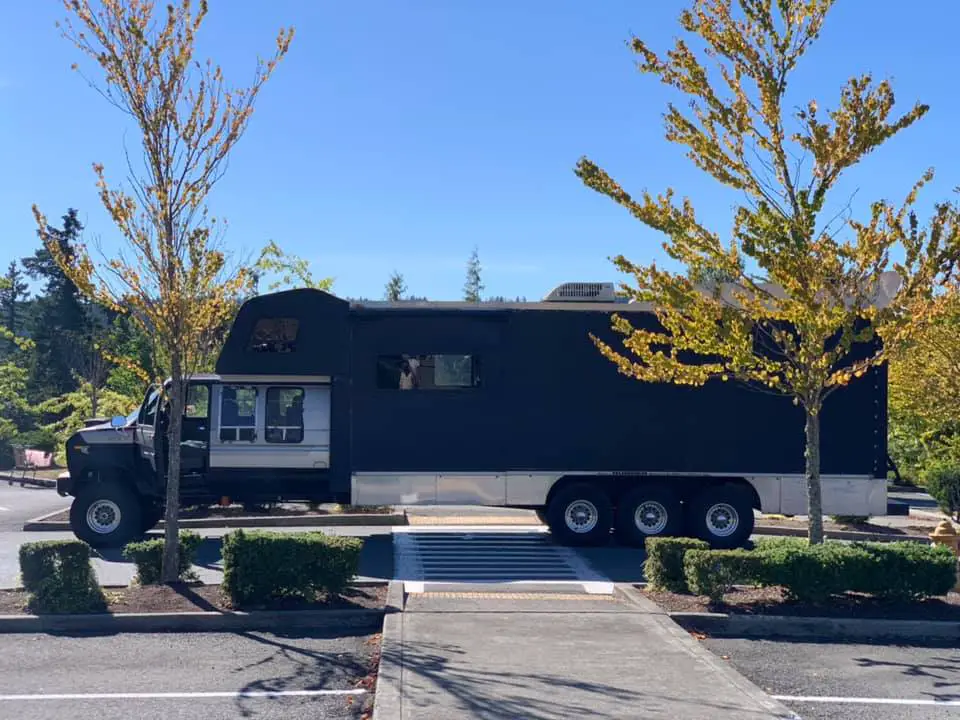 In the Ford E-Series itself, there are four captain's chairs, so the owner can also bring along a few buddies or his family on those epic journeys. And, this thing is powered by a 540 cubic-inch engine, so it should have enough torque to pull all that additional weight, too.
Granted, we're not so sure that this thing is very easy to navigate parking lots or tight spaces with, but it can't be any worse than any other RV or box truck. The difference is, it's much cooler and far more unique than pretty much anything else out there.
We'll have more crazy and unique rides like this soon, so be sure and subscribe to Ford Authority for non-stop Ford news coverage.