The all-electric Ford F-150 won't arrive until mid-2022, but we know that it will only mark the beginning of what promises to be a variety of future Ford EV truck models. The future, as they say, is electric, and automakers are scrambling to develop as many EVs as possible in the coming years. But if we could hop into a time machine and fast forward a few years, we might see something like the truck depicted in these renderings roaming the streets of the future.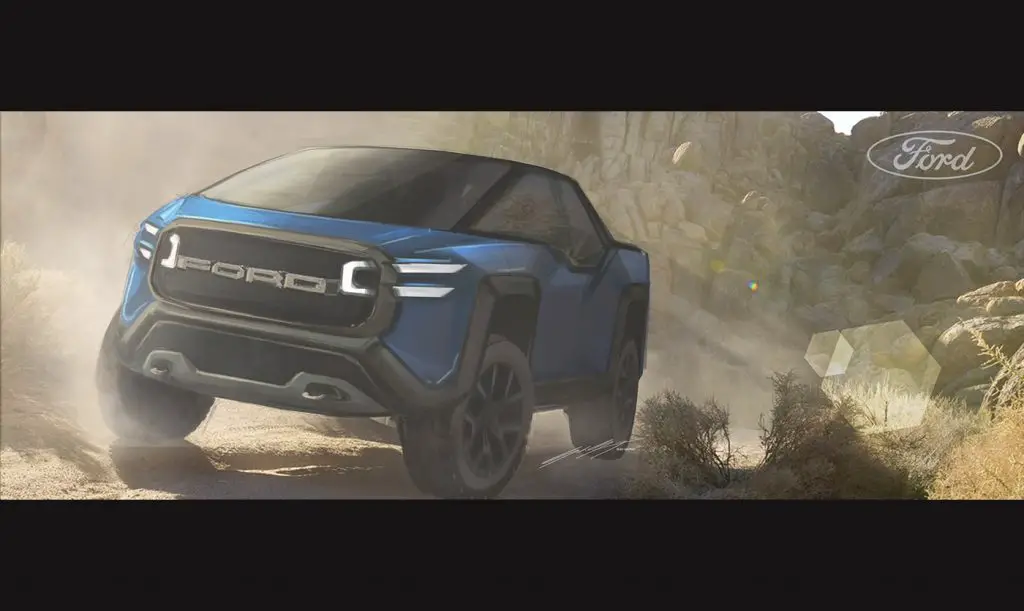 This concept, appropriately dubbed the Ford F-E50, was designed by Glen George and takes many cues from existing Blue Oval pickups and reimagines them in a futuristic shape. Up front, it's immediately evident that this Ford EV truck has an F-150 Raptor-inspired grille, along with a cool take on the pickup's patented c-shaped headlights.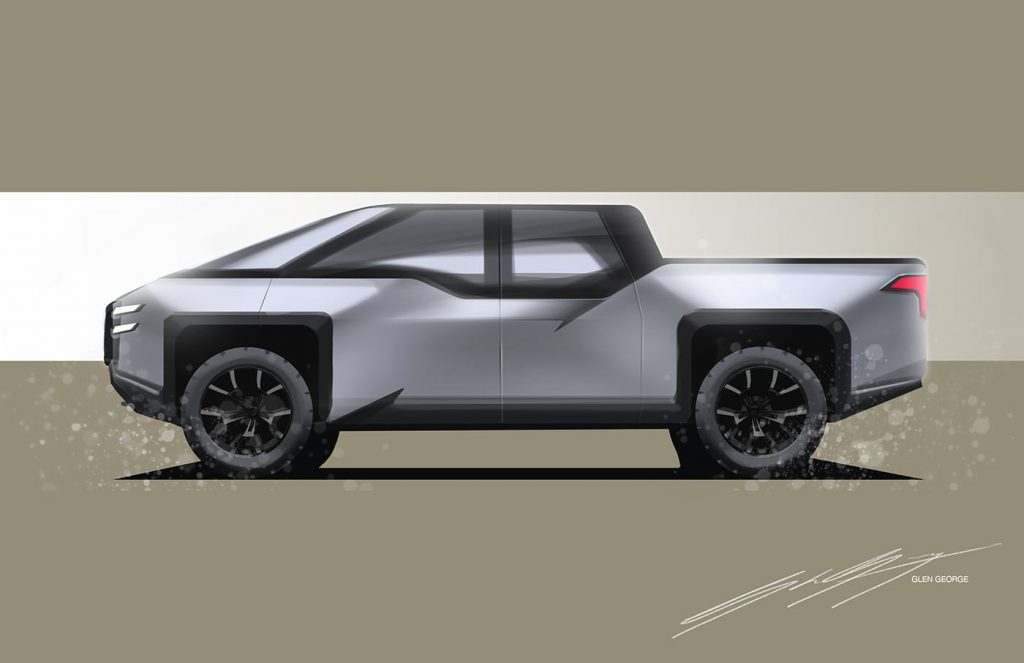 The rear of the truck also looks fairly familiar, with taillights that resemble the ones on the current Ford F-150. However, the rest of the truck has taken an artistic license with the venerable F-Series. The sides feature aggressive looking flared fenders that give it a muscular stance. The roof is steeply raked and dramatic, extending far further up the hood than before. But that's doable given the fact that there's no engine under the hood.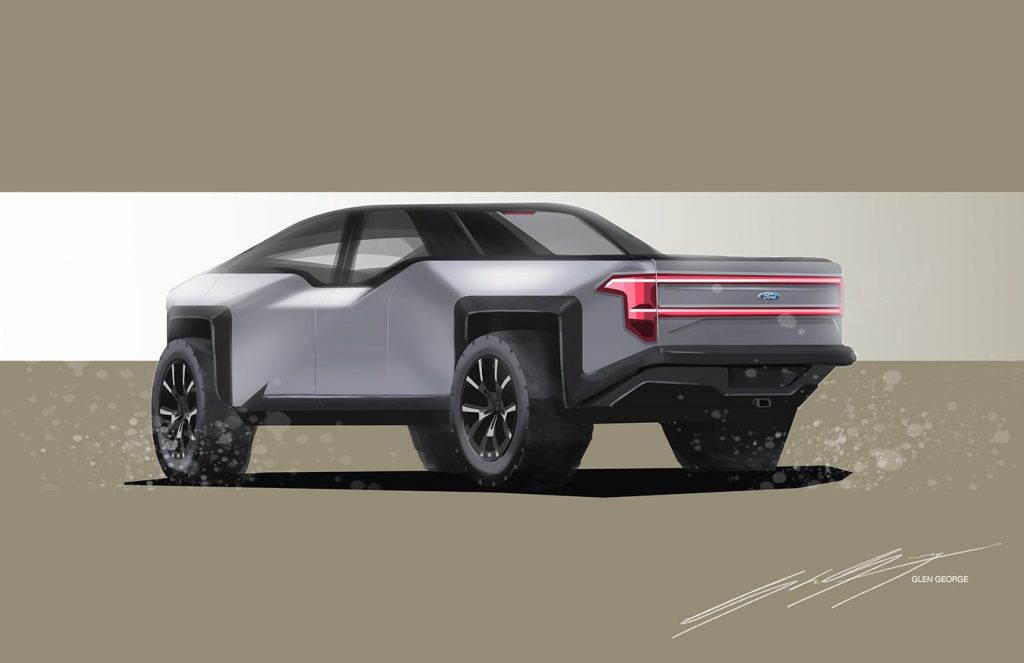 Like it or not, this Ford EV truck looks much more palatable than the Tesla Cybertruck, that's for sure. And it's also designed to be quite useful, with features including a mini fridge drawer that extends from the front end, a bed-mounted pop-up camper, and an integrated bike rack inside the bed.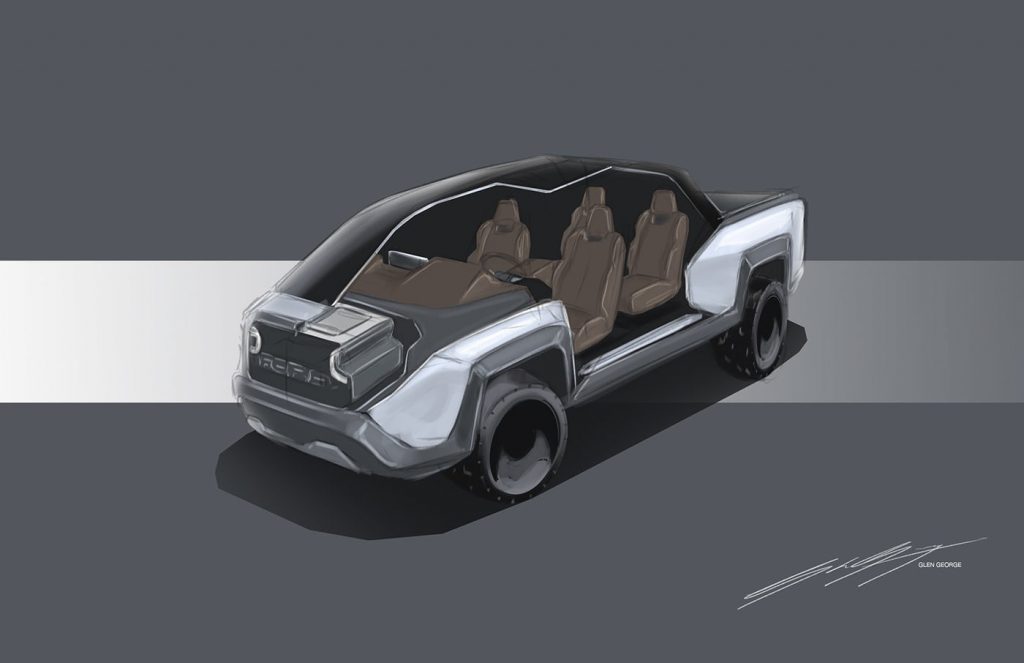 The forthcoming F-150 EV promises to be a conventional looking pickup with electric power, rather than going radical with its design. But once folks get used to the concept of an electric pickup, we wouldn't be surprised to see The Blue Oval get a little creative with its design. And who knows, maybe the future might just look a little something like this.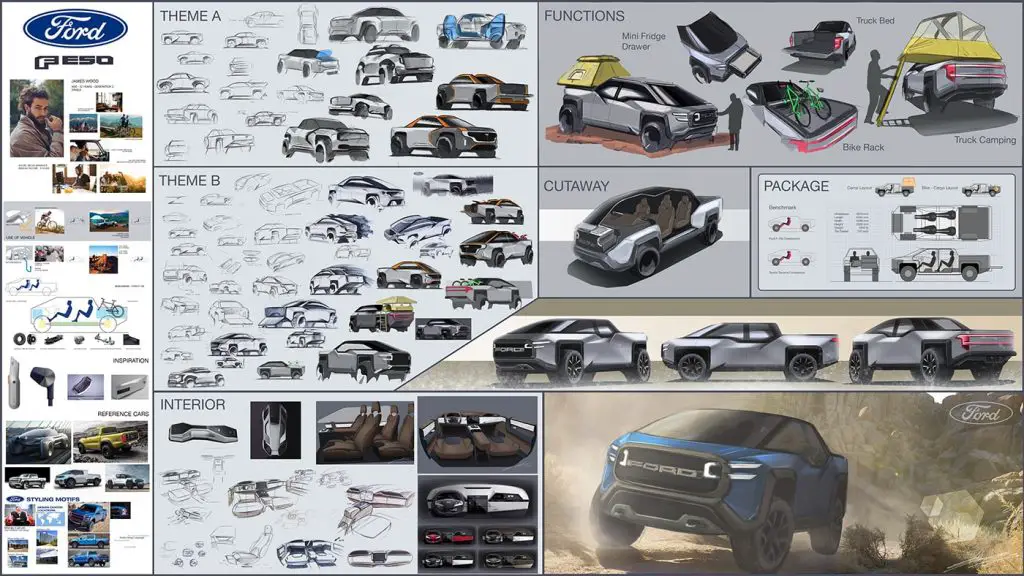 We'll have more interesting renderings to share very soon, so be sure and subscribe to Ford Authority for the latest Ford F-Series news, Ford F-150 news, and continuous Ford news coverage.