We're not entirely sure what's going on in fast food drive-thru lines lately, but it appears that more than one person is having trouble figuring out this relatively simple process. First, we had the Ford Mustang driver who cut in line at McDonald's and got a couple of bottles thrown at them by another customer. Now, we've got footage of a Ford F-150 driver who apparently ignored the max clearance sign at a Taco Bell drive-thru and suffered some pretty hairy consequences as a result.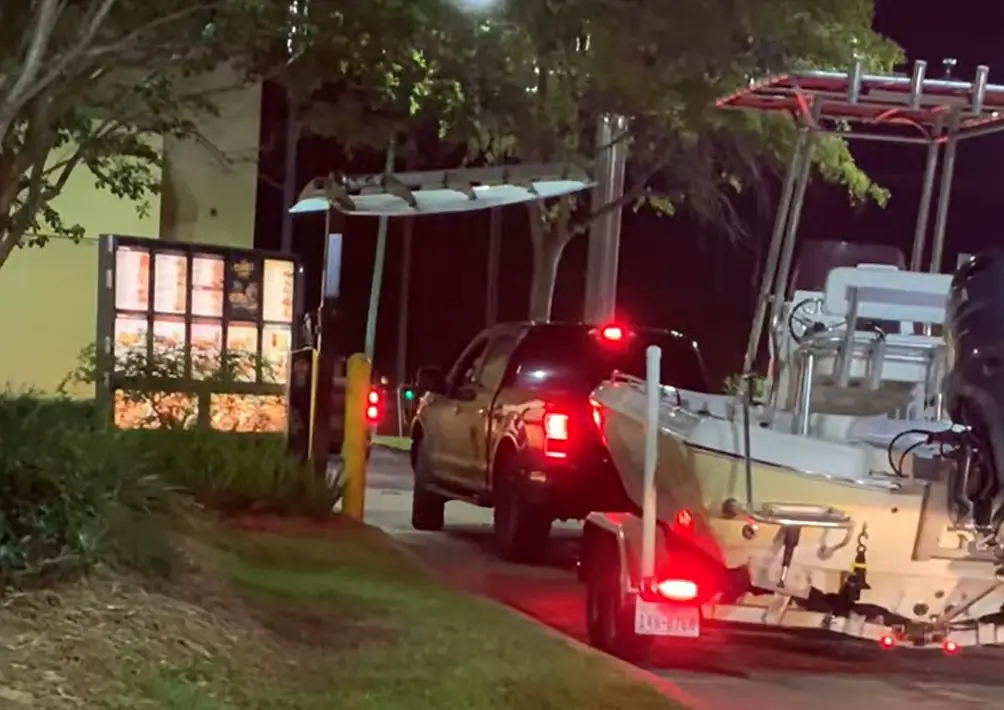 Like all drive-thrus out there in the world, this Taco Bell has a sign declaring its maximum height clearance, which in this case is 9 feet. There's also a small awning hanging up at that height to keep folks dry in inclement weather while they're placing their order. But after the F-150 driver orders his grub, he proceeds to pull through and smashes into the awning with his boat.
While the awning itself doesn't appear to suffer too much damage from the mishap, the boat is a different story altogether. The top immediately bends back and comes crashing down, which is enough to make any boat owner cringe in horror. Luckily, the F-150 driver quickly realizes what happened and stops before backing up.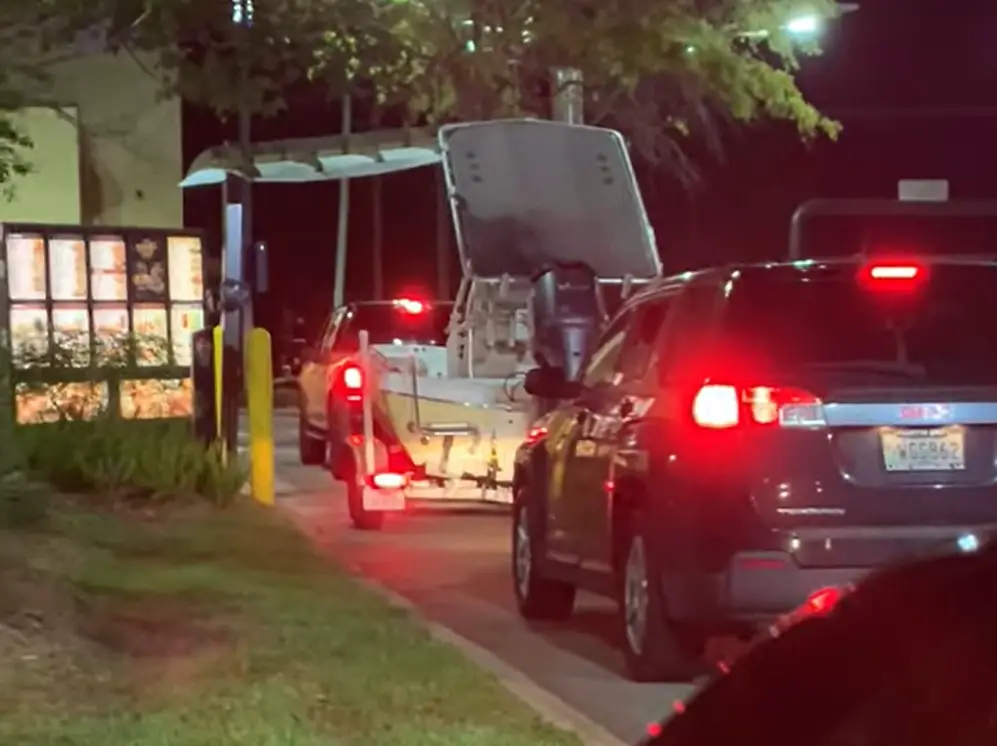 According to the person that filmed the incident, the F-150 driver then hopped out and pulled the roof back to its original position. At the same time, a Taco Bell employee came out, presumably to survey the damage. The driver reportedly said "well, good news is I damaged my own property and not theirs."
We're not so sure that's good news, but then again, we're also not sure how the F-150 driver didn't realize that his boat was going to smash into the awning, either. In fact, when he's pulling through, it almost looks like he's purposely moving to the right to avoid it. Unfortunately for him, he found out the hard way that it wasn't going to fit, regardless.
We'll have more crazy videos like this soon, so be sure and subscribe to Ford Authority for the latest Ford F-Series news, Ford F-150 news, and continuous Ford news coverage.