Ford has been building high performance pickups for a while now, but things really got serious when The Blue Oval introduced the Ford F-150 Lightning in 1993. Following a successful first generation, the Lightning went away for three years before returning in 1999 with a supercharged 5.4L Modular V8 that produced 360 horsepower, then 380 horsepower beginning in 2001. However, the second-gen Lightning disappeared after 2004, and the world wouldn't receive a proper successor until the F-150 Raptor came along in 2010.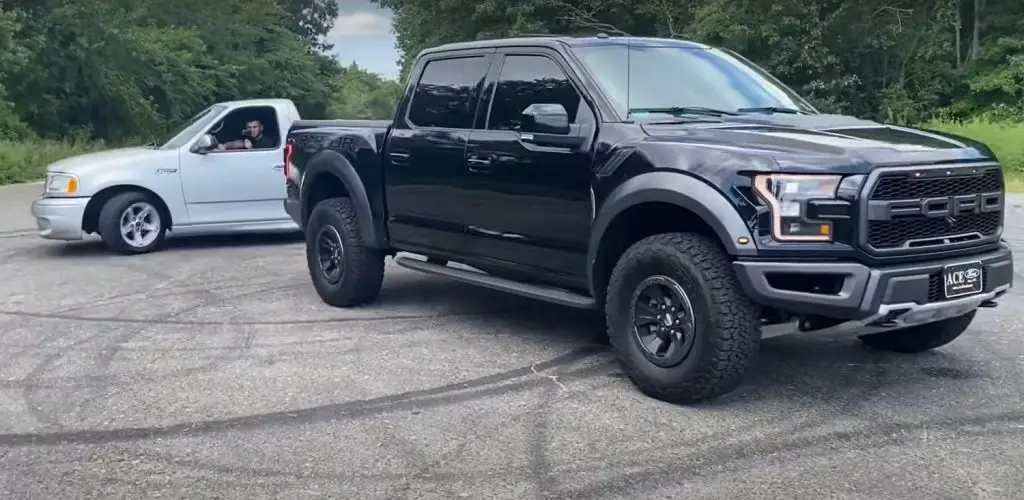 Now in its second-generation, the F-150 Raptor features Ford's 3.5L EcoBoost V6 that produces a stout 450 horsepower and 510 pound-feet of torque. Paired with FoMoCo's 10 speed automatic transmission, it's an undoubtedly quick truck, in spite of its weight. The Lightning, despite its power disadvantage, is lighter. So it's worth wondering – which one would come out on top in a drag race?
Thankfully, this recent video provides us with an answer to that burning question. However, there are a couple of caveats worth mentioning. Interestingly enough, the Raptor has more miles miles on the clock than the Lightning – 34,000 versus 26,000. Additionally, the second-gen Lightning has an aftermarket intake and exhaust, so it's not entirely stock, but pretty close, regardless.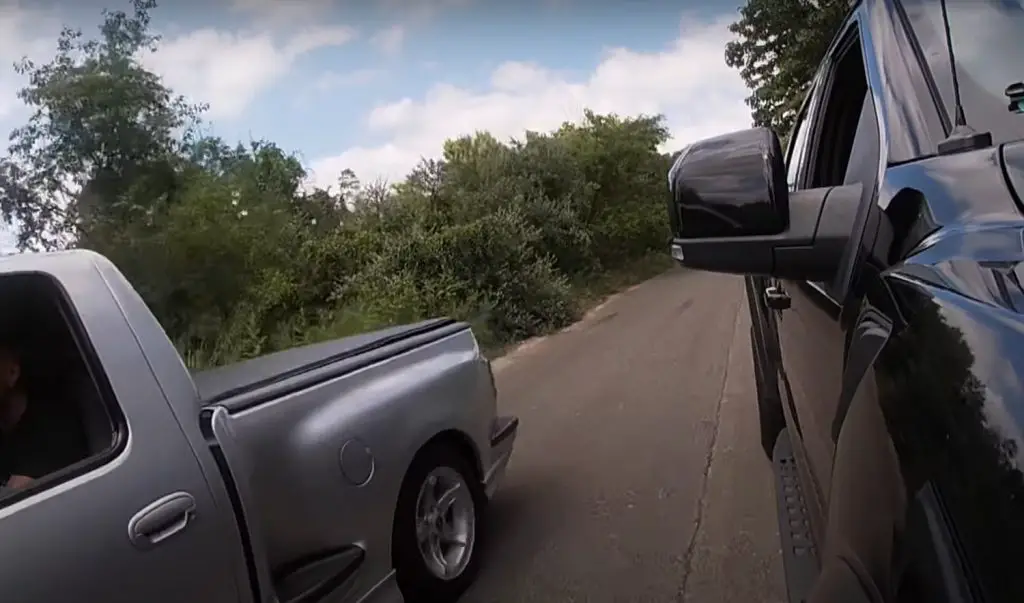 After a bit of a dramatic lead-up, these two Ford pickups line up for a race from a dig. Unfortunately, the Raptor was left in reverse at the start, so it goes in the wrong direction. So they try it again, and incredibly enough, the Lightning pulls away from the much more powerful Raptor. That was foot braking it in Sport mode, so the Raptor pilot decides to try out Baja mode for the next race.
Amazingly, that does the trick, and the Raptor pulls away from the Lightning with no problem. And that's the same result from dig race number three, which sees the newer Ford pickup win after the older one spins a little off the line. Things go much differently when the two square off in a pair of roll races, however, as the Lightning easily pulls away each time.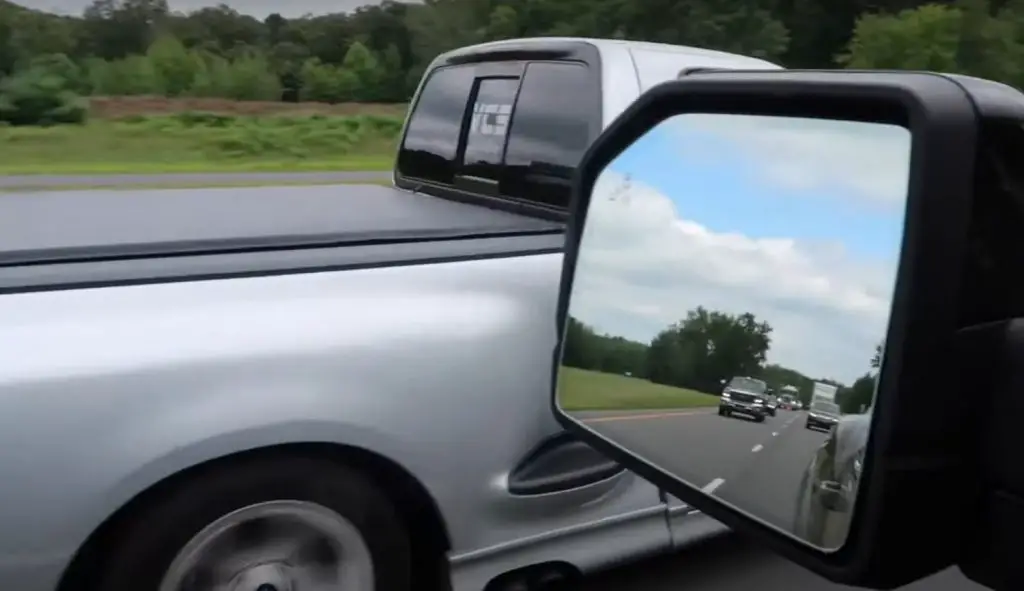 Truthfully, these are some rather surprising results, as we would have guessed the Raptor would have won each race with no problem. But as it turns out, the Lightning is still pretty darn quick for a pickup that's now 20 years old.
We'll have more cool drag races like this to share soon, so be sure and subscribe to Ford Authority for the latest Ford F-Series news, Ford F-150 news, F-150 Raptor news, F-150 Lightning news, and continuous Ford news coverage.