We've watched our fair share of videos from Regular Cars over the years, and they never cease to make us laugh. Something about the dry, literal sense of humor here, combined with the off-topic rants that perpetuate each video just hit us right in the funny bone, every single time. And this recent video starring a 2004 Ford F-350 Super Duty equipped with a Host Mammoth bed-mounted camper is certainly no exception to that rule.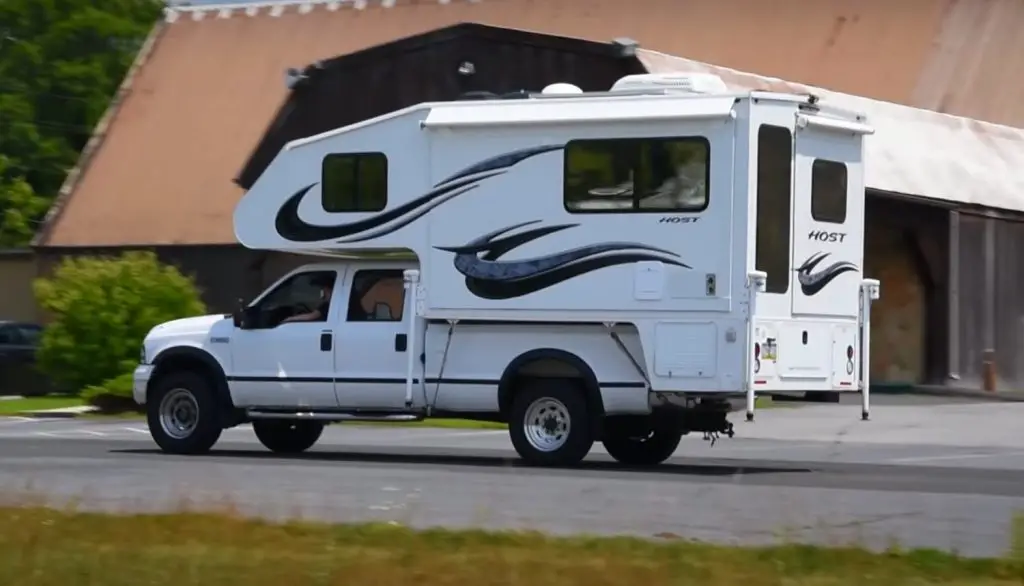 Things kick off with a fitting little intro tune and quickly move on to stating the obvious – that vehicles like this are rather hot on the used market right now. More and more people are camping and heading out into nature to escape quarantine, it seems.
Truck bed campers are perfect for this, because, as our host points out "they're made for people who want to carry around their own filth, but who also don't want to get an air brake endorsement or medical card."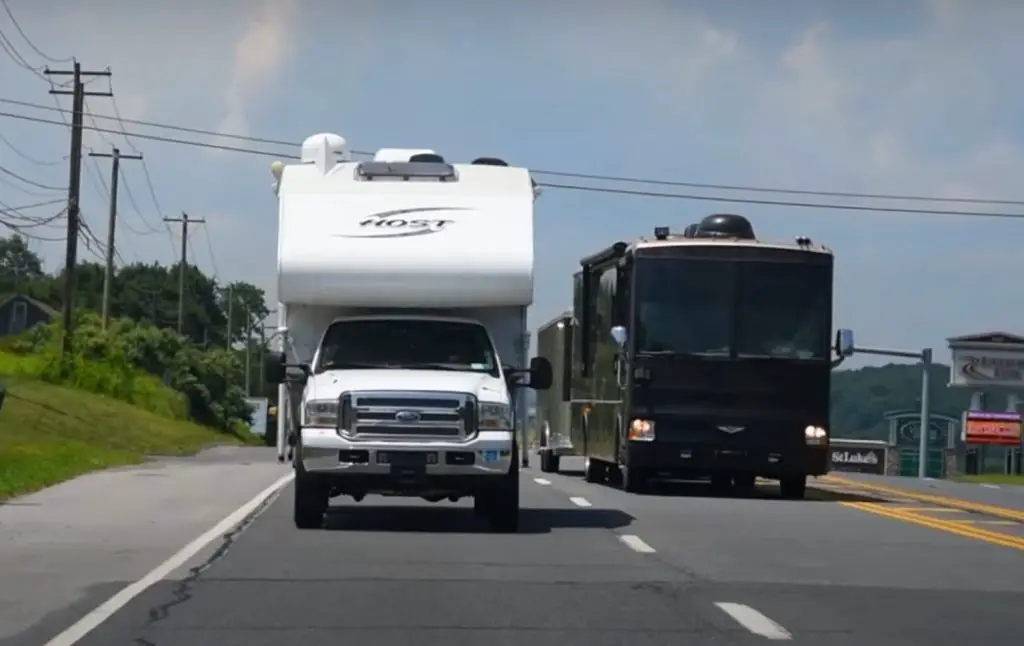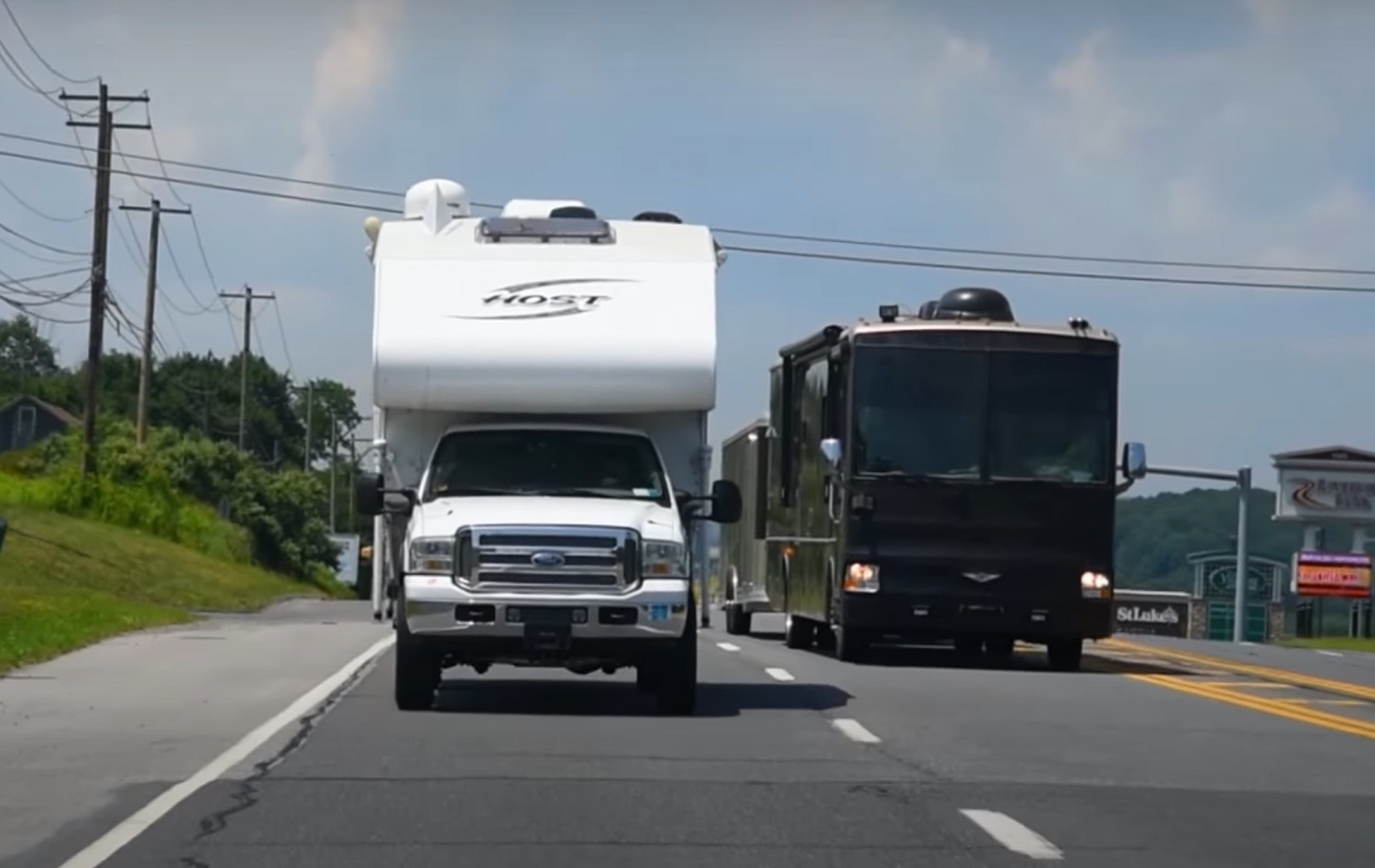 Fitted in the bed of this Ford F-350 Super Duty, the Host Mammoth lives up to its name by making the pickup as tall as an RV. It's far shorter than one of those behemoths, however, which makes it easy to maneuver around in, except for on windy days. "This is so tall and so short the wind steers you like a parent steering you from your head," our reviewer notes. In other words, it goes where the wind wants it to go.
As far as truck bed campers go, however, this is one of the nicer and more spacious units out there. It has all the amenities we'd expect, like a bathroom, bed, and kitchen. Which, as our host points out, is somewhat ironic. "The idea is to encourage travel and to get people out into nature, but it does this in a way that also encourages them to prioritize comfort over the experience of roughing it."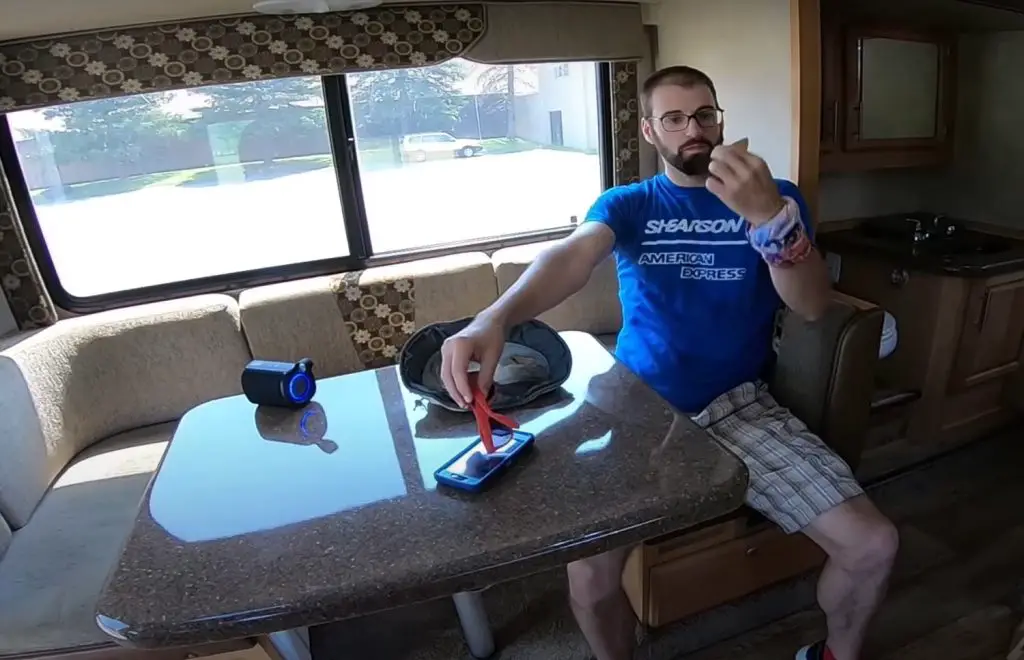 So if one wants to "rough it" in as pleasant a way as is possible, a Ford Super Duty with an in-bed camper is a pretty solid and inexpensive way to do it.
We'll have more cool and funny videos like this to share soon, so be sure and subscribe to Ford Authority for the latest Ford F-Series news, Ford Super Duty news, and non-stop Ford news coverage.