Having covered the Ford F-550 based XV-LTS and F-750 based XV-HD in the past, we never cease to be amazing by the insane off-road campers built by EarthRoamer. These wild machines combine the best in luxury camping with the toughness of heavy-duty Ford trucks, offering up the ultimate overlanding experience. And now, the company has topped itself once again with the new EarthRoamer LTi.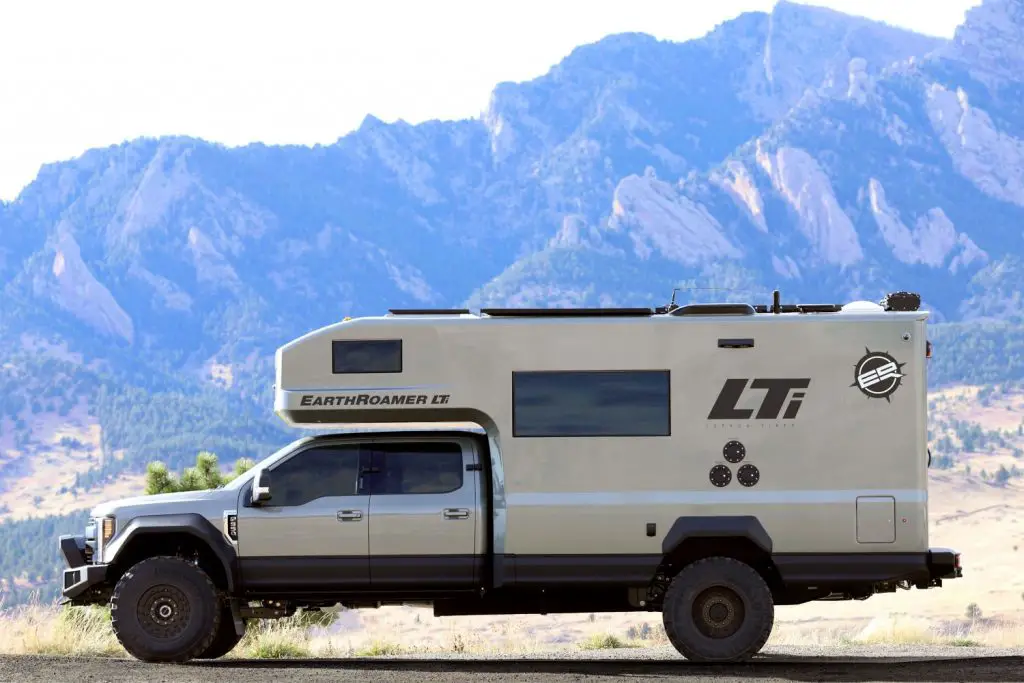 According to EarthRoamer, the LTi "represents the epitome of RV innovation, integrating the best qualities of LTS and HD while introducing concepts that have never been seen before among expedition vehicles." The company has built over 250 of these insane machines since 1998, so it's safe to say it has learned a thing or two about what works and what doesn't.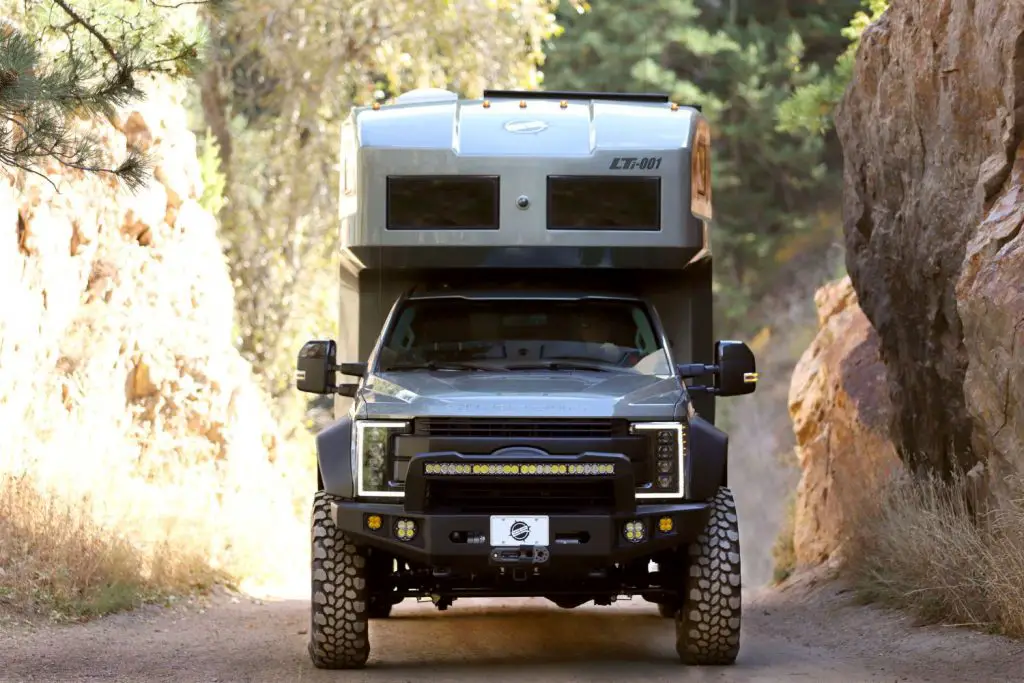 Thus, the LTi is a product designed to showcase that knowledge. Like the LTS, it's built on a Ford F-550 chassis, but carries around a lightweight carbon-fiber vacuum infused camper body designed to offer increased stand-up height along with simply being much stronger and lighter than any traditional RV or overland camper body. There are also side bunk windows built in for a better view, along with new multicolor indirect interior lighting.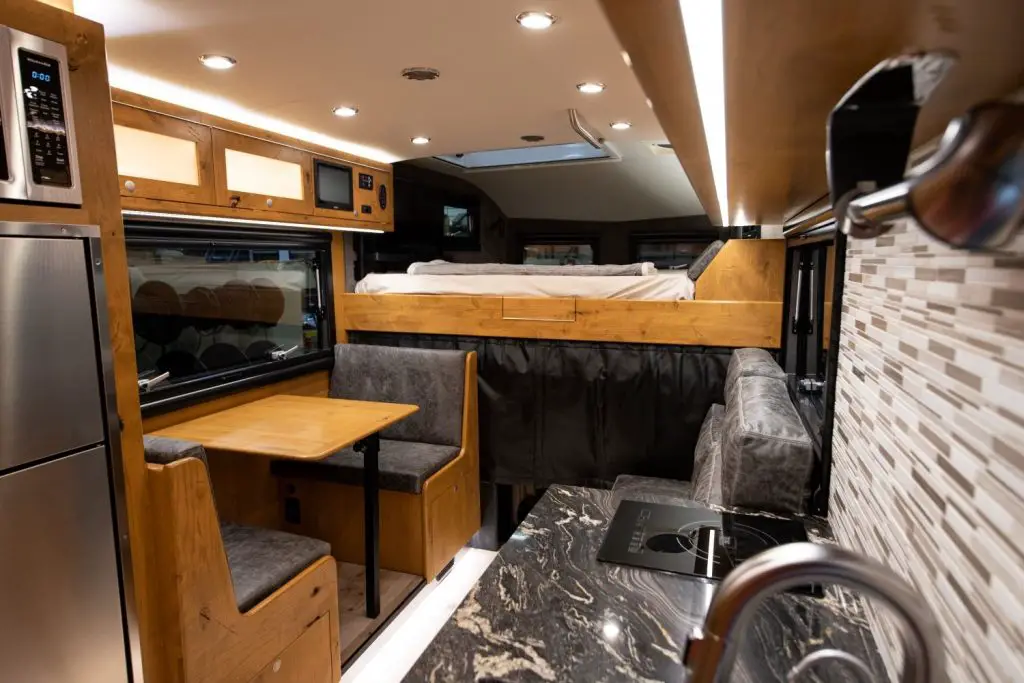 The EarthRoamer LTi is jam packed with amenities as well, including a full-height bathroom with a shower and toilet, plus a rather luxurious interior. It has plenty of capacity for fluids as well, including 95 gallons of diesel and 140 total gallons of water. Roof-mounted solar panels provide 1,320 watts of power, while an onboard 11,000 watt hour lithium ion battery bank keeps plenty stored up for those cloudy days.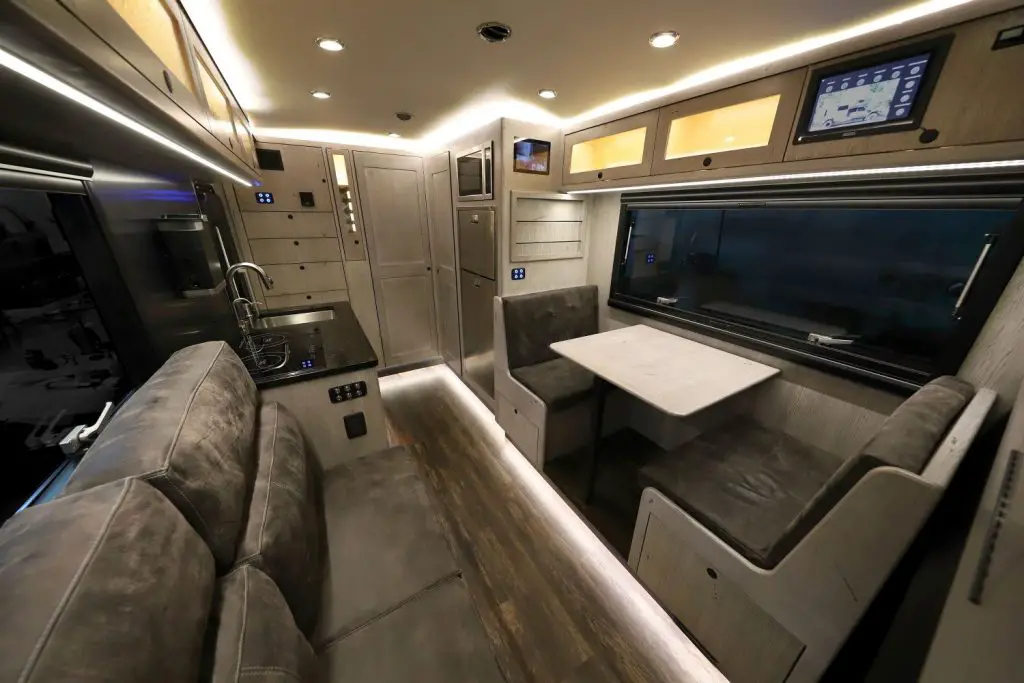 If all of that isn't enough, the LTi is available in five distinct floorplans – the Telluride, Boulder, Breckenridge, Aspen, and Crestone. The LTi is powered by Ford's 6.7L Power Stroke V8, which produces 330 horsepower and 750 pound-feet of torque and sends power to either two- or four wheels via FoMoCo's 10-speed automatic transmission.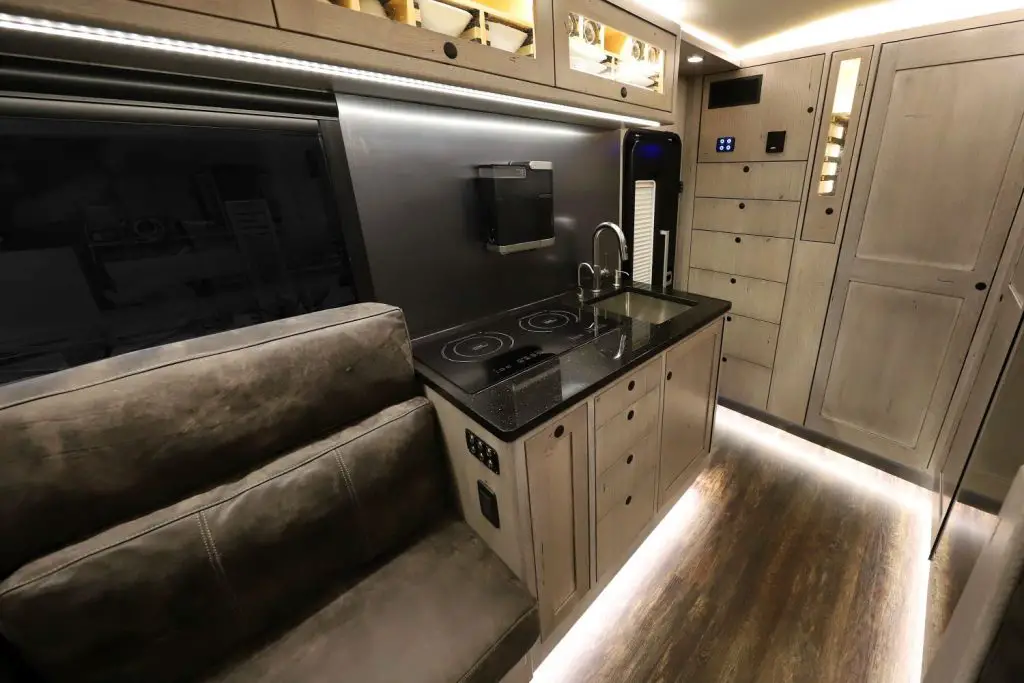 Each LTi is built to order, though buyers will have to wait a little while, as EarthRoamer's current waitlist is around 5 months. The base price of the LTi is $590,000, but well-equipped models run somewhere between $650,000 to $700,000. But for those that want to explore some of the earth's most remote locations in total comfort, there probably isn't a better way to do it.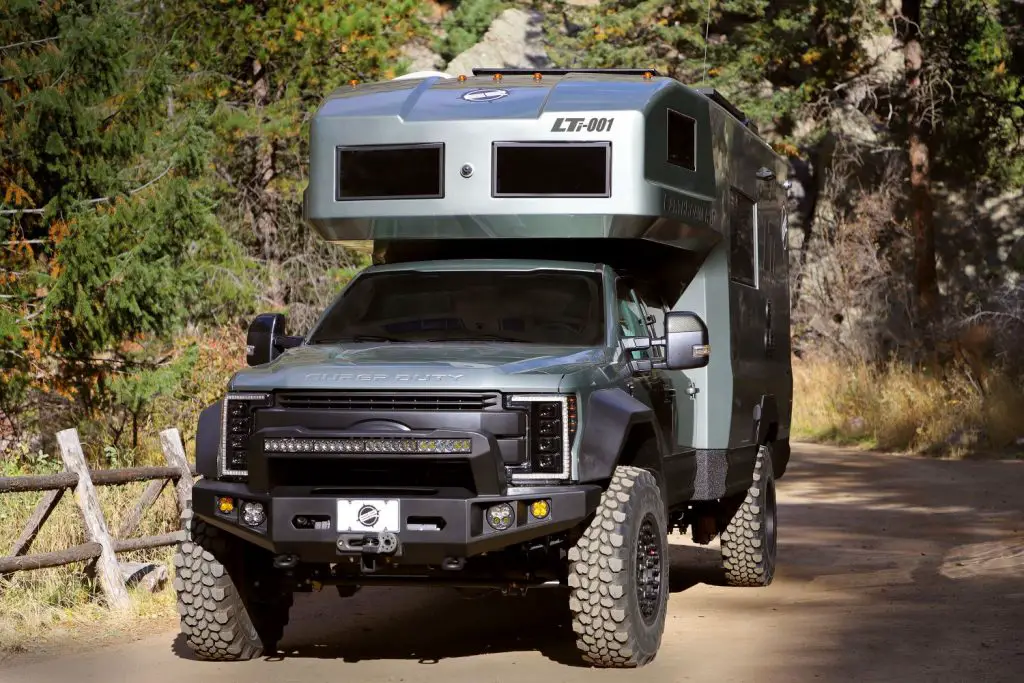 We'll have more cool rigs like this soon, so be sure and subscribe to Ford Authority for the latest Ford F-Series news, Ford Super Duty news, and continuous Ford news coverage.