Ford Motor Company of Southern Africa (FMCSA) announced today that it is widening the scope of its transformation initiatives and deepening involvement in the economic empowerment programs of its dealer network in 2020. Esther Buthelezi, FMCSA's transformation manager, says the new economic realities facing the country make transformation more important than ever, as well as more urgent.
"This unprecedented time as a company and a country has given us pause," Buthelezi said. "Markets will remain under pressure into the foreseeable future, and competition will increase dramatically. This makes it the ideal time to implement measures that can help to promote better business."
Buthelezi works alongside various teams that are responsible for the dealer network, procurement of suppliers, and Human Resources in order to drive Ford's South African transformation initiatives. This includes the design, evaluation and implementation of a transformation plan which achieves FMCSA's business objectives, and represents the organization's interests with industry groups across Southern Africa. This includes FMCSA's Broad-Based Black Economic Empowerment (B-BBEE) initiatives.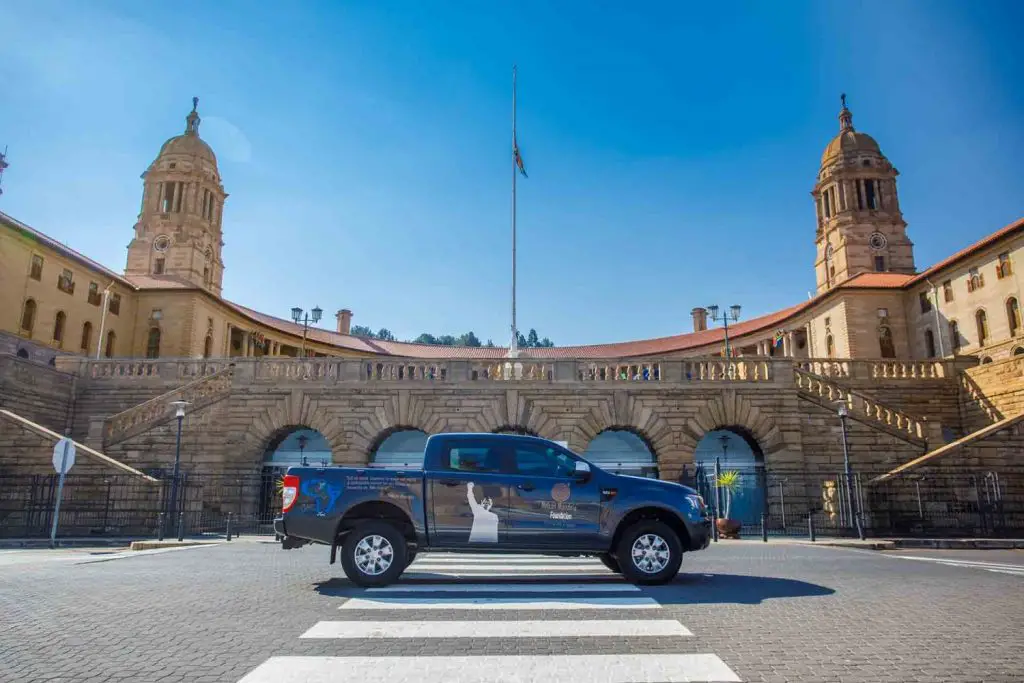 A key focus for the company moving forward is transformation among its dealers and component supplier network. The industry-wide transformation fund administered by the National Association of Automobile Manufacturers (NAAMSA) provides a critical platform for manufacturers to facilitate transformation. The fund will be operational beginning in 2021, and will use its R6 billion in industry contributions to drive industry transformation on all levels.
The past decade has seen a complete transformation of Ford's local manufacturing operations, at both a plant and product level. FoMoCo has invested more than R11 billion into the Ford Silverton Assembly Plant in Pretoria and Ford Struandale Engine Plant in Port Elizabeth since 2009, and now has the highest-ever installed production capacity for the Ford Ranger, Ranger Raptor, and Everest.
Besides the significant transformation of its plants and product line-up, Ford has also made progress on the transformation of its workforce. FMCSA is actively driving the creation of employment opportunities for the youth through its innovative and extensive Skills Development and Learnership programs, with more than R250 million spent on training initiatives since 2014.
Another key focus area for Ford is the development of fully black-owned suppliers to the automotive industry. To this end, the company, in conjunction with the Automotive Industry Development Center (AIDC), created an Incubation Center adjacent to its Silverton manufacturing plant in 2011. The Incubation Center assists black entrepreneurs to build small service and manufacturing businesses with the ultimate goal of integrating them into Ford's national supply chain.
For the next phase of its business transformation, Ford is investing in human capital in its dealer and supplier networks. This includes working with key decision makers on succession planning for senior executives, and supporting personnel on all levels of the business.
Ford has also partnered with the Youth Employment Service (YES), which allows it to provide temporary employment and training for young unemployed graduates. To date, Ford has accepted 205 young people into its YES program, with the aim of absorbing many of these talented young people into its own business and that of its dealers and suppliers.
We'll have more on Ford's transformation initiatives in South Africa soon, so be sure and subscribe to Ford Authority for continuous Ford news coverage.