Throughout the history of automobiles, we've seen plenty of models that have left us scratching our heads and asking why such a thing exists in the first place. The same is true of automotive enthusiasts who create things that, well, probably shouldn't have ever seen the light of day. It's safe to say that this Ford Mustang Ranchero mashup, dubbed "Stangchero," fits neatly in that category. And it's up for sale on Facebook Marketplace, to boot.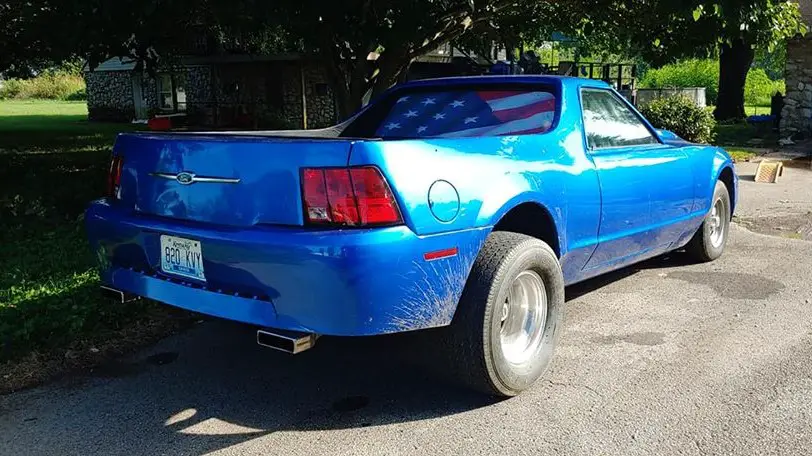 The Ford Ranchero was a successful model, as The Blue Oval sold over a half-million of them during its production run from 1957 to 1979. The part-car, part-truck was based on a variety of vehicles over those years, including the full-size Ford passenger car of the late '50s, the Ford Falcon, Ford Fairlane, Ford Torino, and LTD II.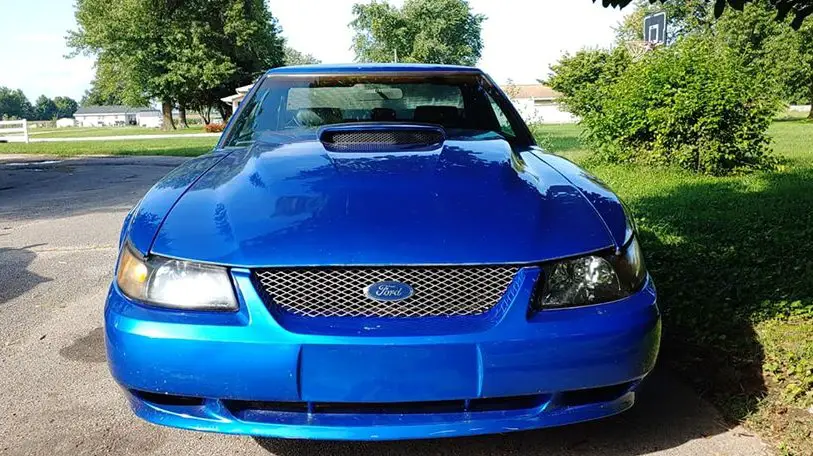 One model the Ranchero was never based on, however, was the Ford Mustang. And the owner of this particular Frankenstein-like creation obviously thought that was an oversight. So they took a 1978 Ranchero GT and slapped body parts from a New Edge Mustang on it. That includes the front end, rear bumper, and taillights. Amazingly, it all somehow fits.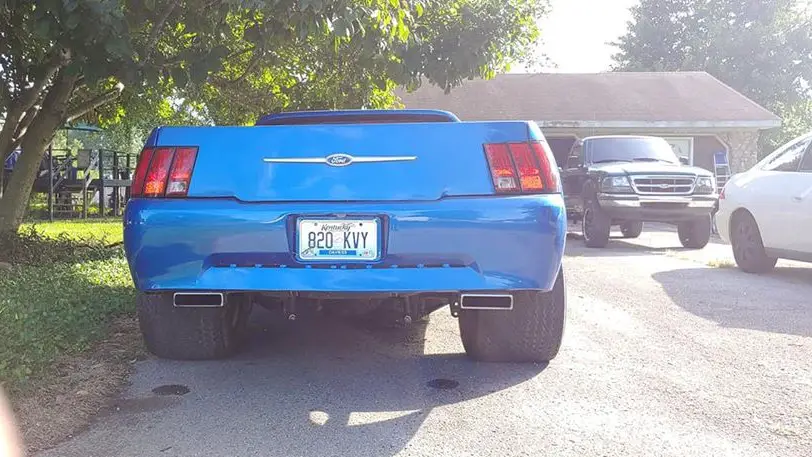 Whether this Mustang Ranchero looks good, however, is up for debate. It's an interesting design exercise at the very least, and touts a muscular look thanks to some large rear tires, skinny fronts and an aggressive rake. There's also a Ford 460 V8 under the hood, which can be seen peeking out through the open hood scoop.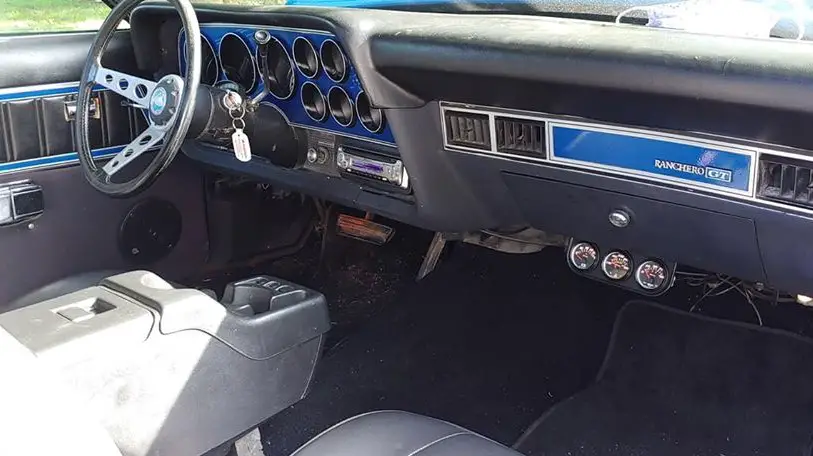 This mashup is undoubtedly different, and at the very least, we can confidently say that it was put together fairly well. And that's saying a lot, given the many clapped-out creations we've come across over the years. The seller describes it as "one of a kind," and that's perhaps the best way to sum it up. Whether or not that's a good or bad thing, well, we'll leave that up to the masses.
We'll have more interesting builds like this soon, so be sure and subscribe to Ford Authority for more Ford Mustang news and non-stop Ford news coverage.