There's no doubt that the current Ford Mustang Shelby GT350 has one of the most glorious engines ever produced – the high-revving, sweet sounding Ford 5.2L Voodoo V8. But when one guy's GT350 burned to the ground during a track day a while back after the oil filter came loose, he was left with a decision – pay big bucks for a replacement, or dare to be different and swap in something completely different.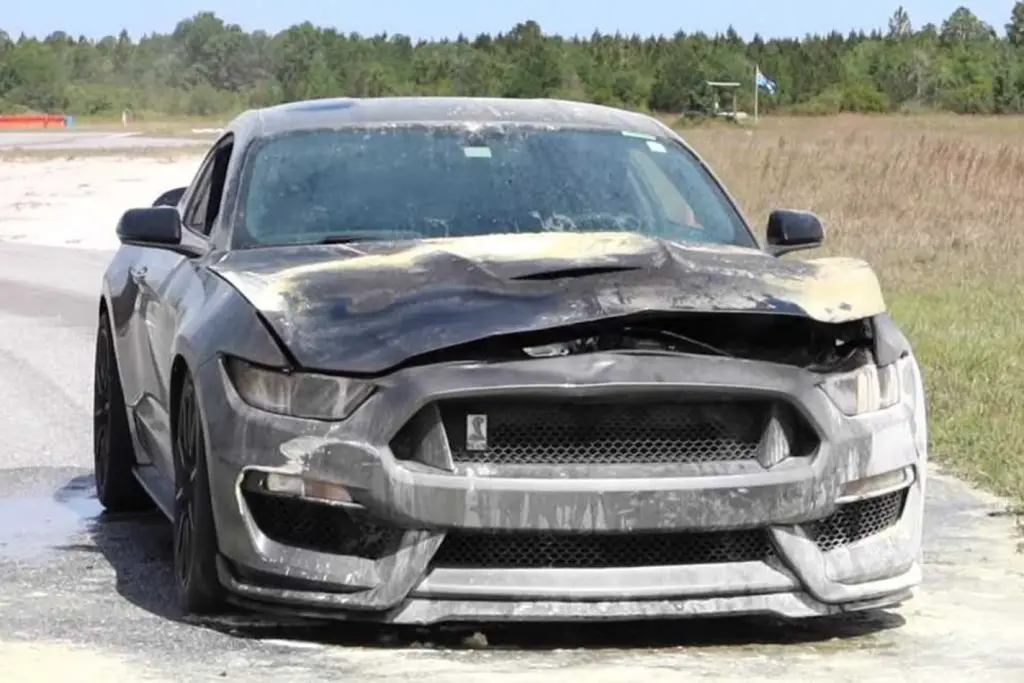 Ultimately, he went with option two, which turned out to be a turbocharged, 4.0L Ford Barra inline-six cylinder that saw duty in Australia's Ford Falcon and Territory. This unconventional choice is unique enough on its own accord, but this might also be the very first engine-swapped current-gen Ford Mustang Shelby GT350 on the planet, too.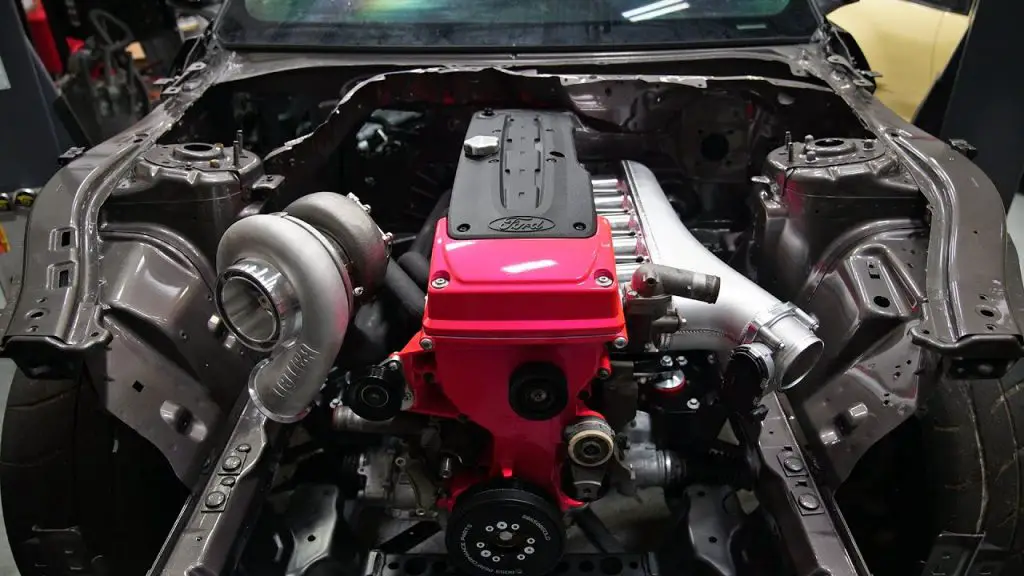 In stock form, these engines produced anywhere from 322 to 436 horsepower, but of course, this engine isn't stock. This particular mill is of the FG variety, which means it has a better flowing head and is rear sump, which makes it ideal for this application. But thanks to a round of modifications and some tuning, the car laid down an astounding 870 horsepower and 700 pound-feet of torque on the dyno.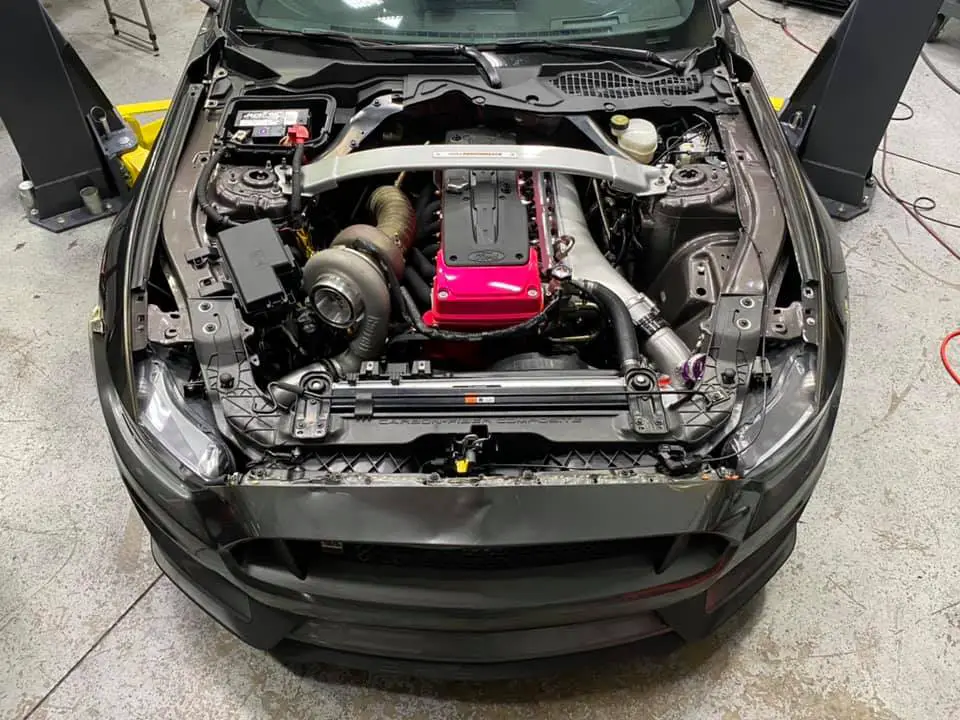 As if the engine of choice wasn't strange enough for this Ford Mustang Shelby GT350, it's also mated to an automatic transmission, something the Shelby isn't available with from Ford. Regardless, that only helps this car's brutal acceleration, as the owner finds out in this video. In fact, he describes it as "terrifyingly fast" at one point.
While the world remains strangely fascinated with swapping GM motors into Fords, it's nice to see an unorthodox swap that keeps a car 100% Blue Oval. And we can't wait to see how this car ultimately turns out, once they work all the bugs out of it.
We'll have more cool videos to share soon, so be sure to subscribe to Ford Authority for more Ford Mustang news, Mustang Shelby GT350 news, and around-the-clock Ford news coverage.