It was just a couple of months ago when Spin Scooters, Ford's micromobility unit, made its international debut by launching in Cologne, Germany. Now, the company's e-scooters are also available for rent in Milton Keynes, a large town around 50 miles outside of London, England. The launch marks the company's first market in the context of the recently legalized e-scooter trials taking place across the United Kingdom.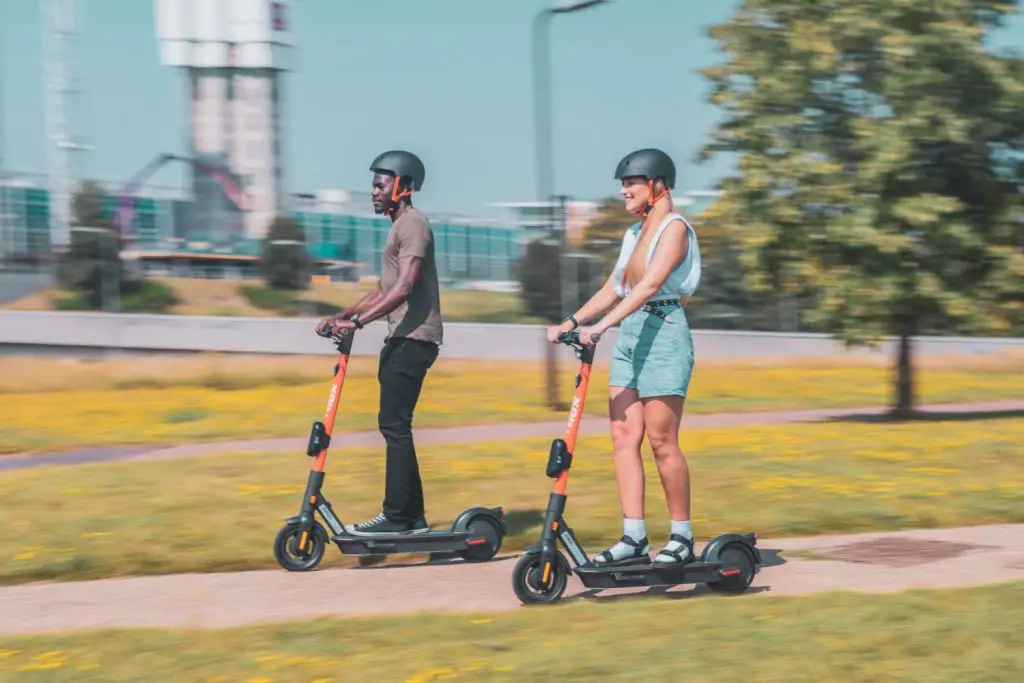 Spin, headquartered in San Francisco, California, currently operates dockless e-scooters and bikes in campuses and cities in the United States, Germany, and now the United Kingdom.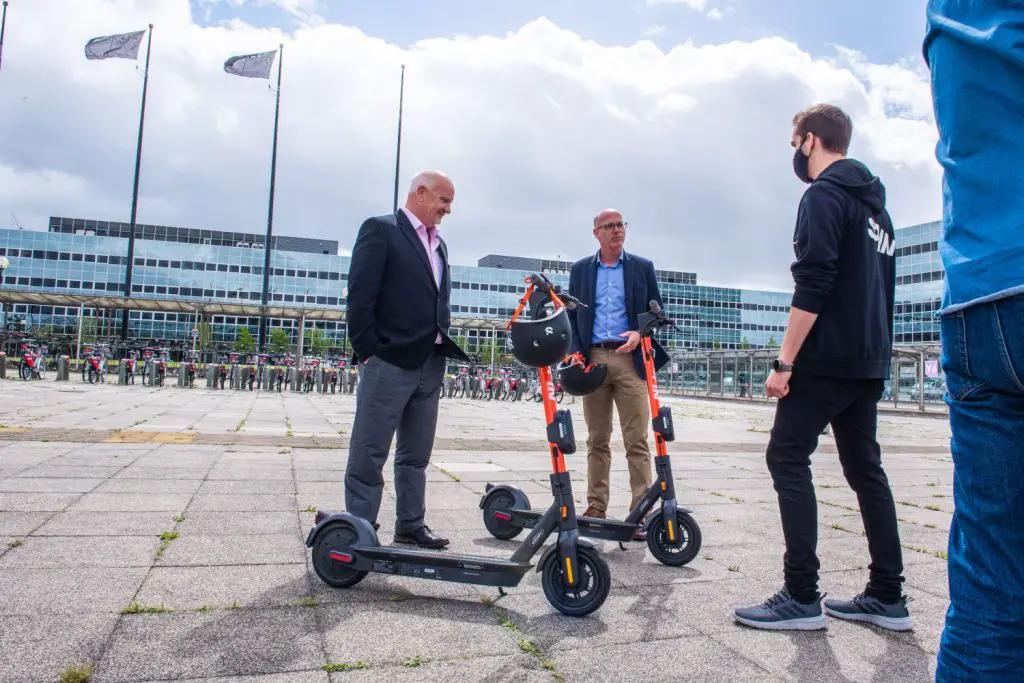 Spin began ramping up its scooter operations in Milton Keynes by placing 100 scooters on the streets for residents to begin using. Over the coming weeks and months, Spin will steadily increase its fleet size to match demand and is expected to have around 300 scooters on the streets by mid-September.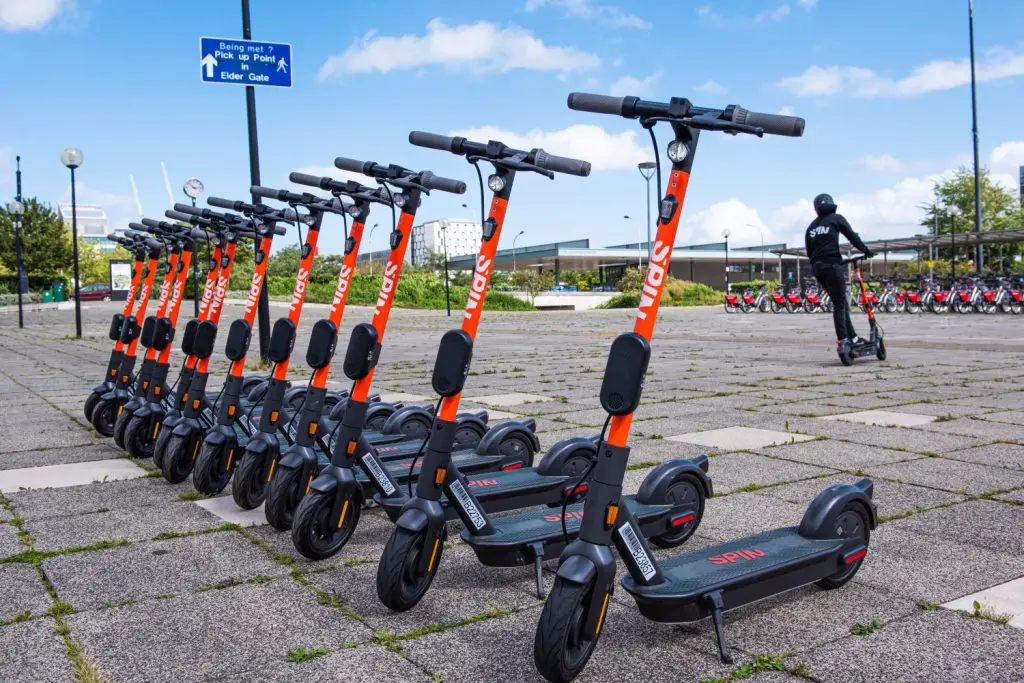 To take a trip, riders need to download the Spin App on their smartphone, review a series of rules and safety guidelines, and then start their trip for £0.25 ($0.33) per minute. The scooters can be used on the town's redways, which provide the local community with convenient connectivity across the town.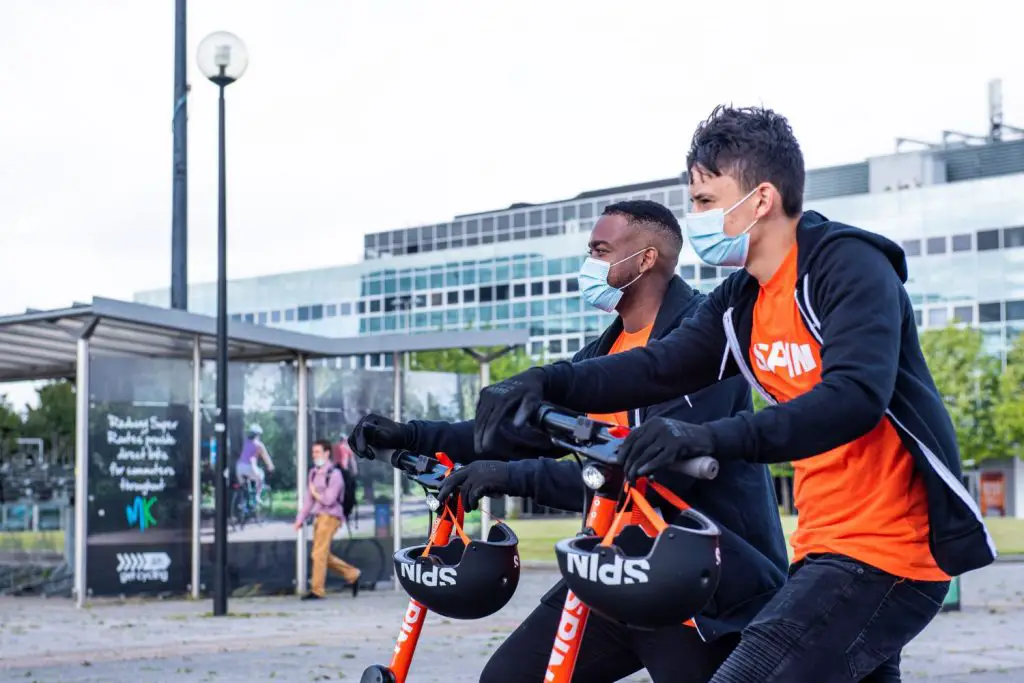 Spin is working closely with Milton Keynes Council to roll out its fleet responsibly, with public safety being the top priority. Over the weekend, the company held a series of public education events for Milton Keynes residents to come out and learn more about how to ride safely.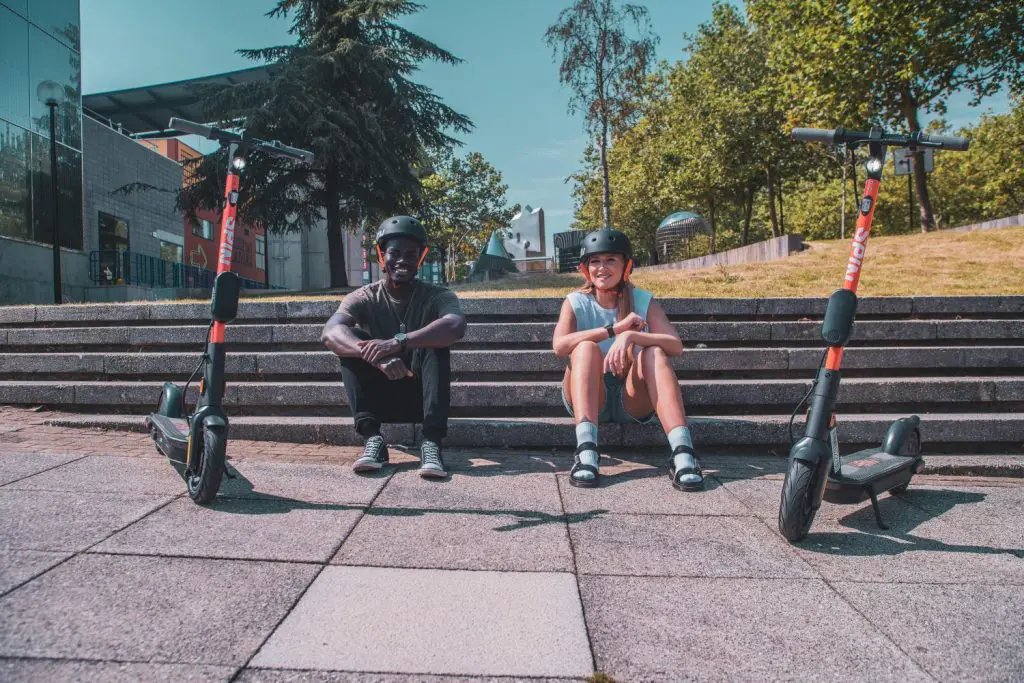 Spin plans to hold several additional safety and public engagement events in the next several weeks to raise awareness and ensure full compliance with local and national rules.
The company also offers all riders access to Spin Safe Digital, an online learning resource that teaches riders how to start and end trips properly, parking techniques to ensure walkways are free of scooter clutter, and safe riding practices during COVID-19. Riders can receive a £5 ($6.53) discount if they take an online quiz testing them on the rules.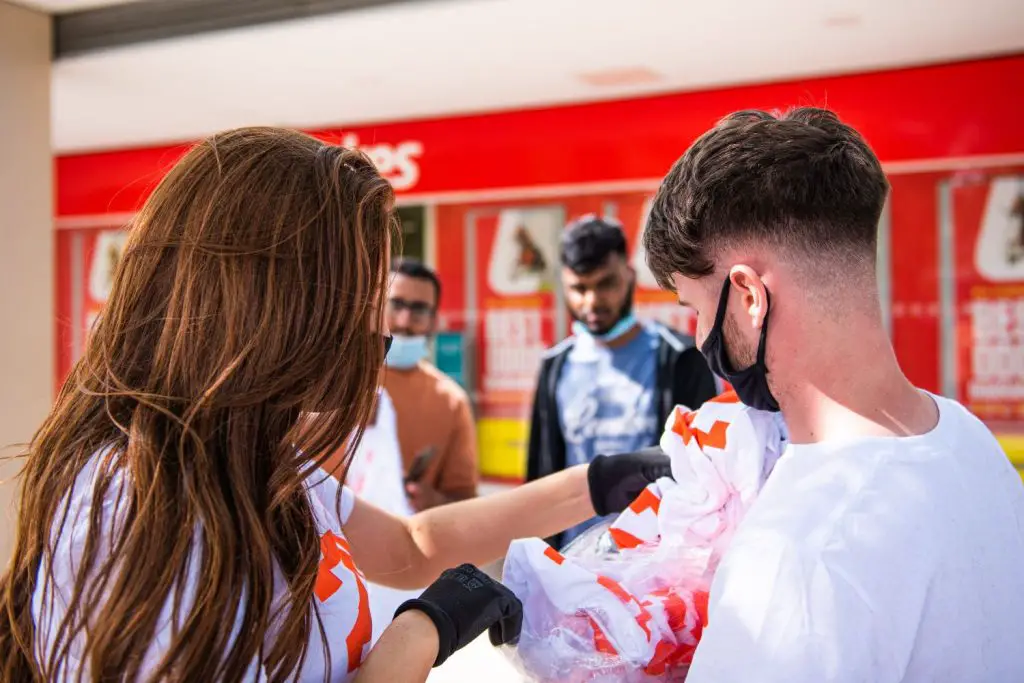 "We're excited to bring the first of our UK e-scooter fleets to Milton Keynes and had a highly-encouraging response from local riders at our Spin Safe events," said Felix Petersen, Head of Europe at Spin.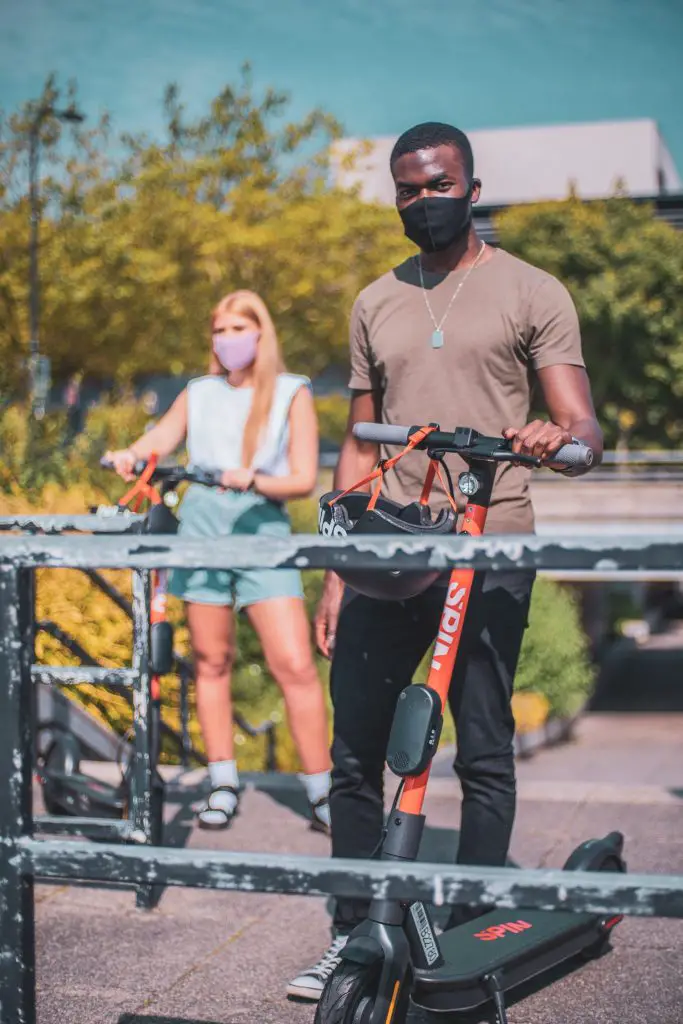 "This is the first of many e-scooters trials across the UK as part of our firm commitment to fully integrate e-scooters into local transportation ecosystems. We hope to responsibly fulfill the need UK residents have for this new transport mode as an accessible, inexpensive and greener alternative to cars and public transport."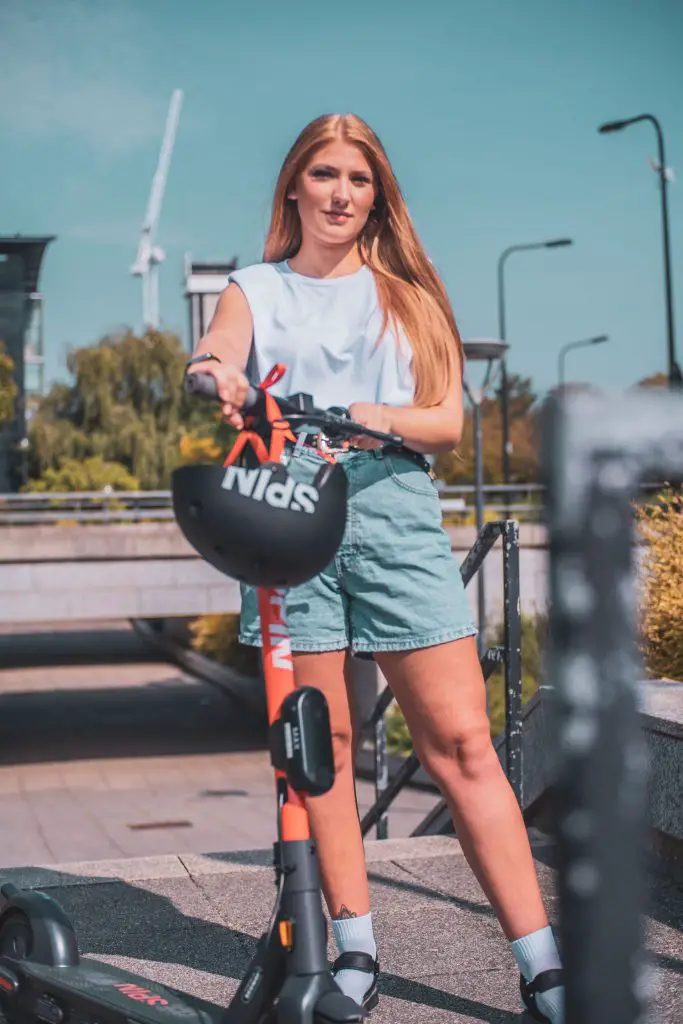 We'll have much more on Spin's continued expansion very soon, so be sure and subscribe to Ford Authority for continuous Ford news coverage.