Each day since 1985, the New York Stock Exchange (NYSE) has used the opening bell to start its trading session at 9:30 a.m. EDT. These days, most trading happens electronically, so the physical ringing of the bell is largely symbolic. But it's still a ceremonious event reserved for visiting dignitaries and companies that are given the honor of ringing the bell on Wall Street. Yesterday morning, that honor went to Ford Motor Company.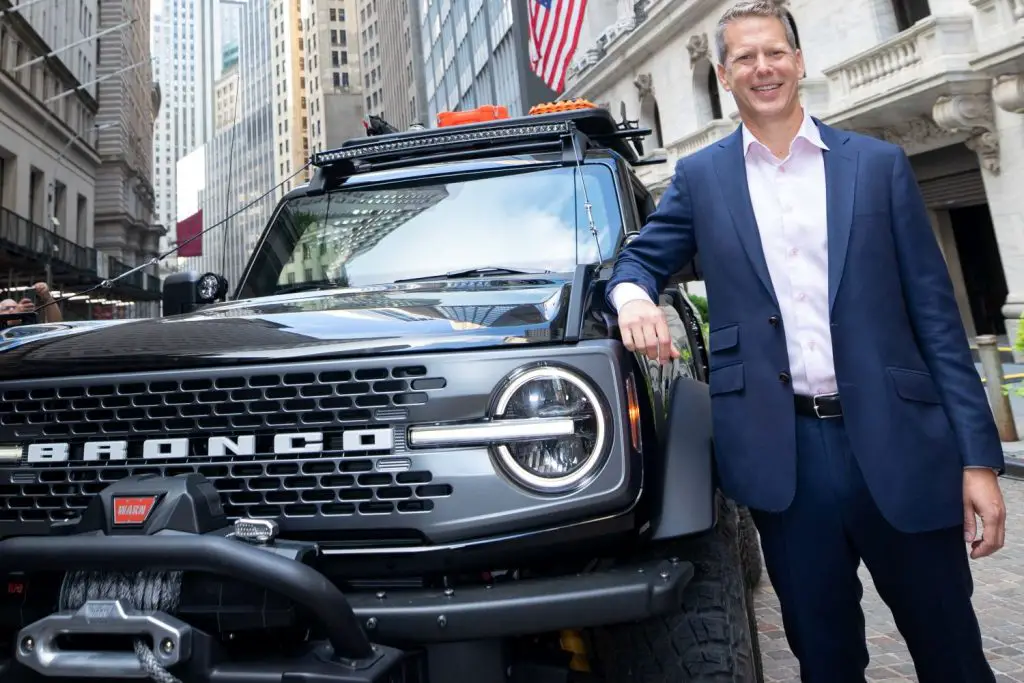 Ford's Chief Financial Officer Tim Stone was on hand to serve as the honorary bell ringer, but he wasn't alone in that task. He was joined by John Tuttle, NYSE Vice Chairman and Chief Commercial Officer, and also the all-new 2021 Ford Bronco and 2021 Ford F-150, both of which represent some of the biggest new vehicle reveals of the year.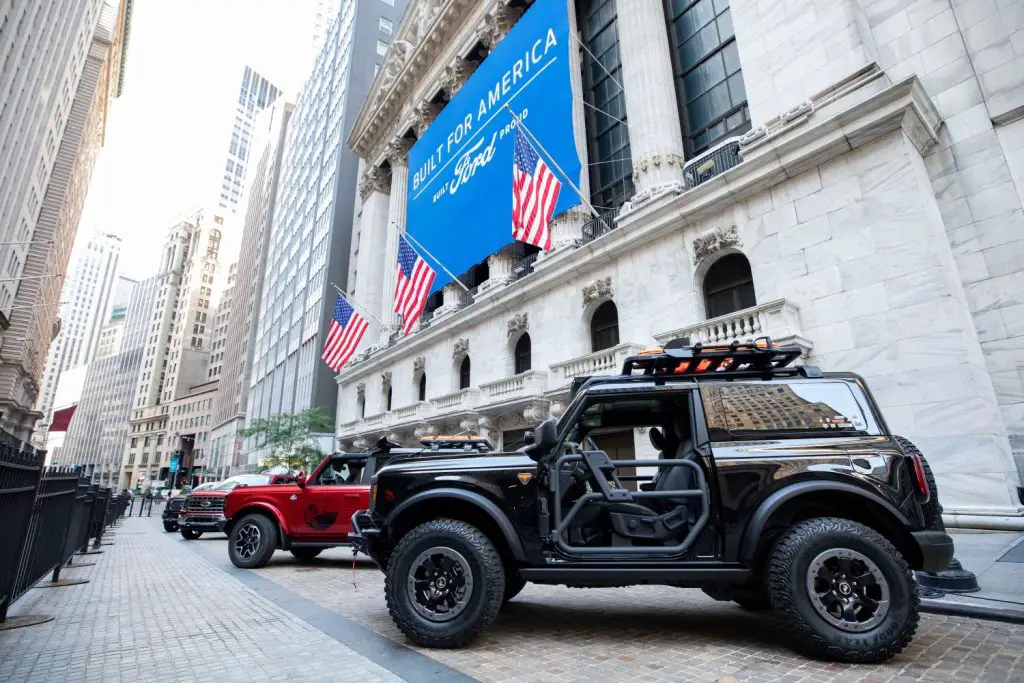 Both of these brand new vehicles are also proudly built in America – the Bronco at the Ford Michigan Assembly Plant, and the F-150 at the Ford Dearborn Truck Plant and Ford Kansas City Assembly Plant.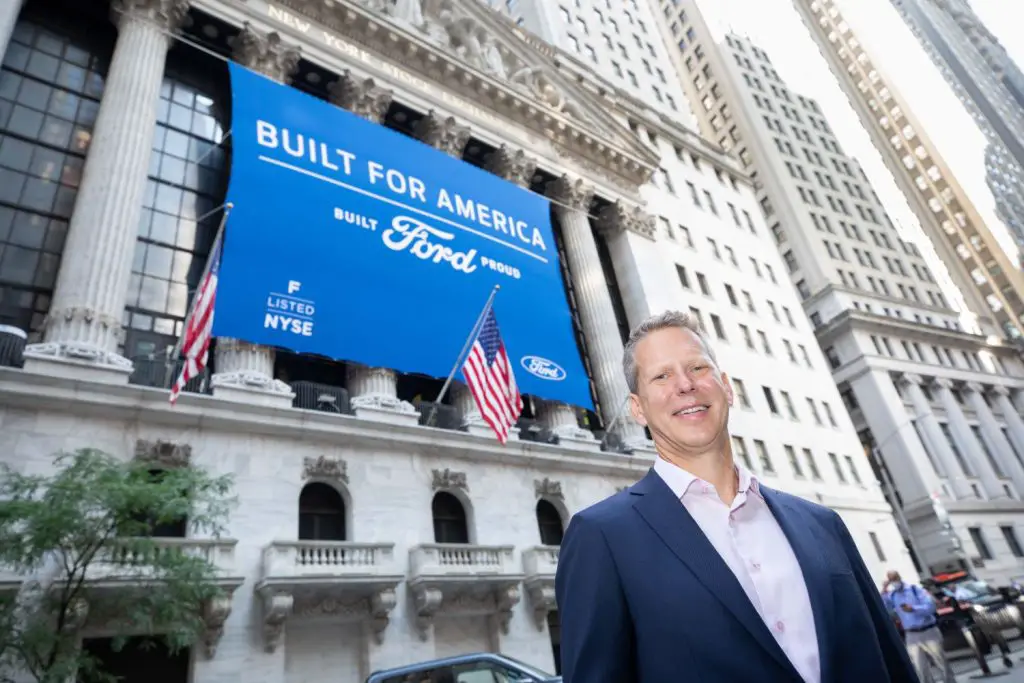 There were two new Broncos on hand – the Badlands-based two-door Trail Rig Concept, along with the four-door Outer Banks Fishing Guide Concept. Both vehicles were equipped with a variety of accessories from the Blue Oval's forthcoming catalog, while the F-150s on hand were stock.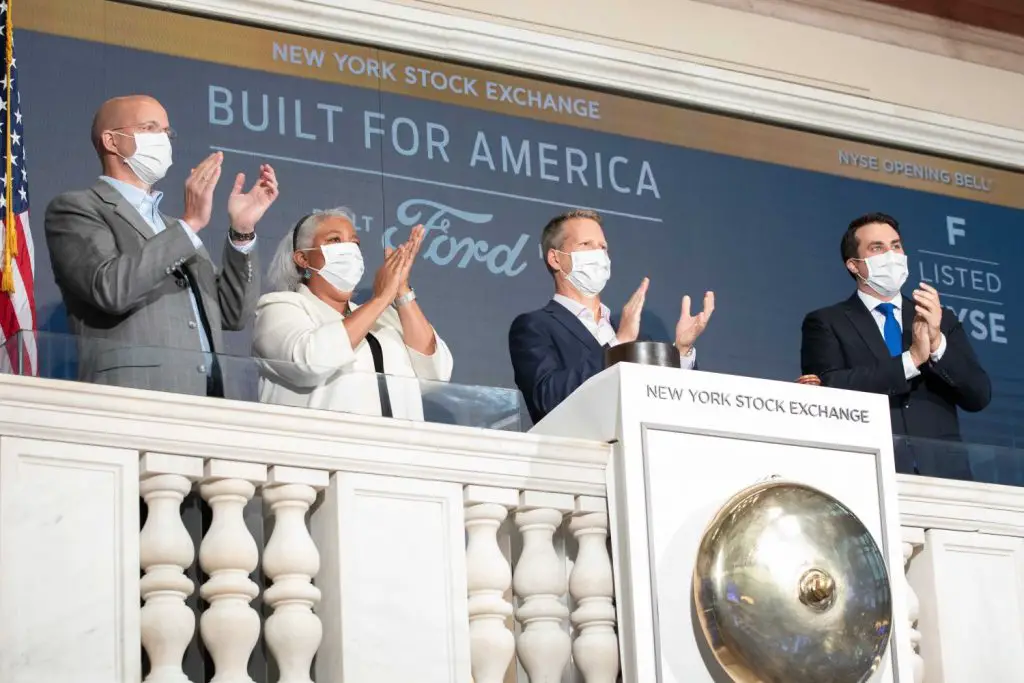 Both outside and inside the iconic Wall Street building were banners that read "Built For America" and "Built Ford Proud," touting the automaker's recent advertising campaign. The Blue Oval is clearly reiterating not only the fact that its newest products are assembled in America, but also the fact that it employs more hourly workers and assembles more vehicles in the U.S. than any other automotive manufacturer.
We'll have much more on Ford's new products as soon as it's available, so be sure and subscribe to Ford Authority for the latest Ford F-Series news, Ford F-150 news, Ford Bronco news, and ongoing Ford news coverage.