Ford has long enjoyed a strong connection with farmers, who've relied on Blue Oval trucks and equipment in their day-to-day operations for decades. In turn, Ford supports the future farmers of the world as well, routinely partnering with organizations like the American Farm Bureau Foundation for Agriculture to help put agriculture education resources in the hands of teachers and students.
For its latest effort, Ford has sponsored the distribution of 285 educational kits that include a copy of the award-winning book Full of Beans: Henry Ford Grows a Car, an educator guide, and a pack of 30 soybean ag mags for the classroom.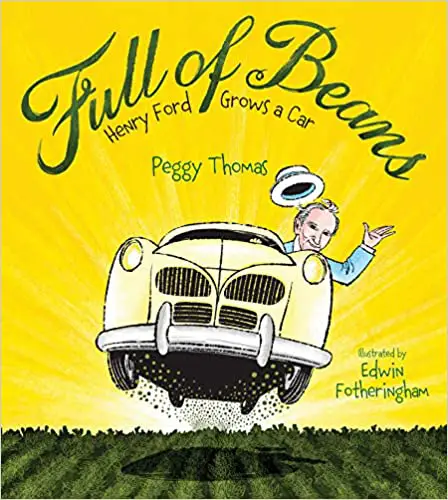 Educators interested in obtaining one of these kits can apply for them here before August 24th. After the application process closes, winners will be randomly selected to receive the resource kits.
The book itself centers around the the story of Henry Ford's efforts to produce an entire car made from soybeans. In addition to making many car parts from soybeans, Ford himself incorporated the crop into his entire life – eating them and even wearing clothes made from them.
"Ford Motor Company is excited to partner with the American Farm Bureau Foundation for Agriculture to provide grants for educators to receive a copy of their book of the year, educator guide, and ag mag set," said Christopher Brown, affinity marketing manager, Ford Motor Company. "We are hopeful that these resources will help students better understand how agriculture is part of their daily lives. Ford is progressing toward a goal of using recycled and renewable plastics in vehicles globally, with an increasing range of sustainable materials, and we hope this book will highlight some of those innovations."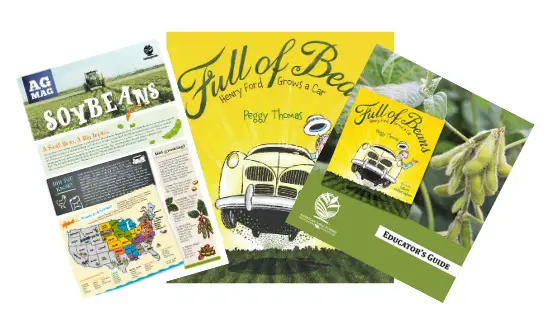 "Too often educators reach into their own pockets to pay for resources for their classrooms," said Daniel Meloy, executive director of the American Farm Bureau Foundation for Agriculture. "Thanks to Ford Motor Company's generous sponsorship, we're able to help ease that burden and continue to build their agricultural literacy libraries."
We'll have more on Ford's efforts to help farmers soon, so be sure and subscribe to Ford Authority for non-stop Ford news coverage.